An Uber driver is recovering and sharing her harrowing story after narrowly escaping an attempted kidnapping in Tennessee.
Carolina Vargas, 26, told police she jumped from a moving vehicle in order to get away from Christopher Miller, 51, who put a knife to her and demanded she drive south.
"I didn't do anything to trigger him, and he put the knife in my side and said, 'Now, you are going to do what I say,'" Vargas said according to reports.
Some of the images may be graphic.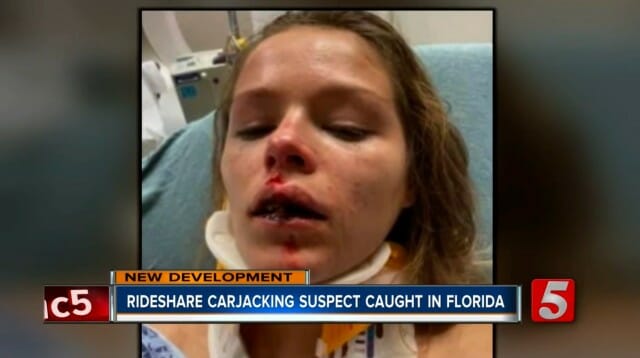 The 26-year-old from Nashville, Tennessee first met Miller when he hired her to drive him to a hotel in Cleveland, Tennessee. Miller contacted her again, this time outside of the app, for a return trip and Vargas agreed.
But during the trip, Miller took out a knife and threatened her.
"When he put the knife on my throat and asked me for my phone, that's when I knew I was going to have to jump," she said.
While traveling 60 mph on a Georgia highway, Vargas jumped out of her SUV.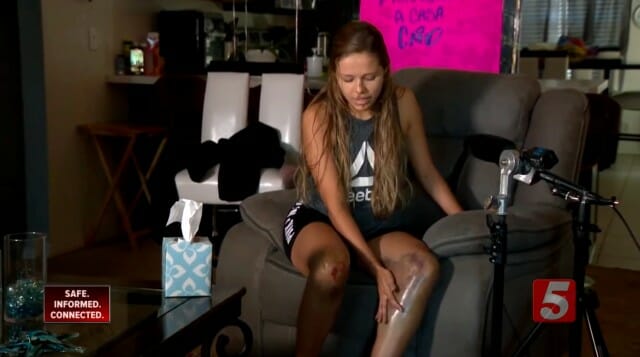 Miraculously, Vargas did not break any bones, but she did suffer multiple bruises and cuts along with a blood clot in her brain. She also lost three teeth.
A good Samaritan saw her on the side of the road and stopped to help and call police.
Miller continued to drive her vehicle to Jacksonville, Florida where he was later arrested.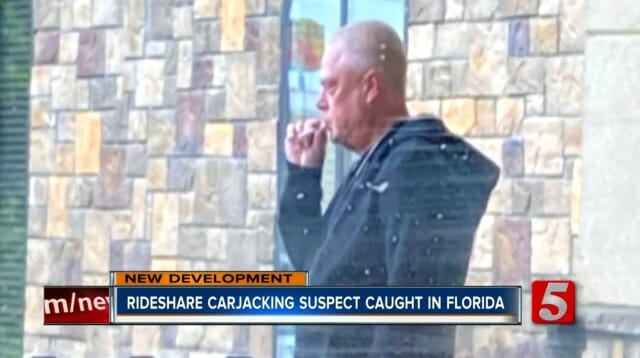 "I'm so grateful just to be alive," said Vargas.
Vargas speculated that she could have been forced into sex trafficking had she stayed in her vehicle.
Now, she's relieved that Miller is behind bars where he won't be able to hurt other women.
Share this if you're glad Carolina escaped this horrible predator.