The Super Bowl is this weekend, culminating another exciting NFL season. But for many people, the season will be remembered not for any wins or losses, but for the situation involving Damar Hamlin.
Hamlin, a 24-year-old safety for the Buffalo Bills, collapsed on the field during a Monday Night Football game against the Cincinnati Bengals after suffering cardiac arrest.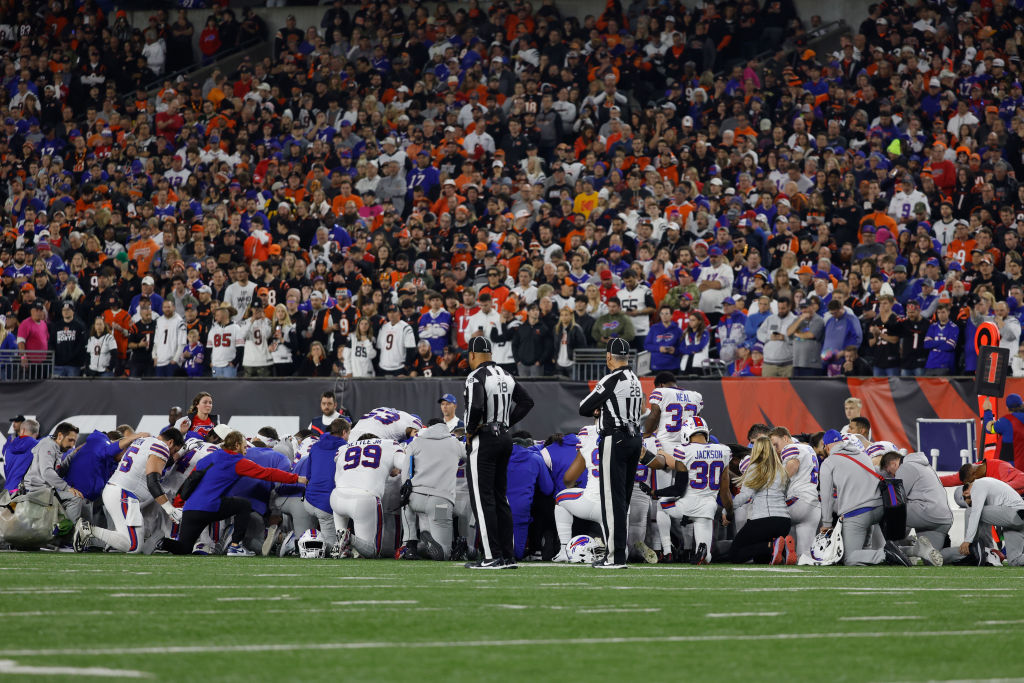 After receiving ten minutes of CPR on the field, he was rushed to the hospital in critical condition, as fans around the world watched in stunned disbelief, worried for Hamlin's life. It was a situation unprecedented in NFL history.
However, since then Hamlin has made a remarkable improvement — and just over a month after his shocking collapse, he made a surprise appearance at the NFL Honors awards show.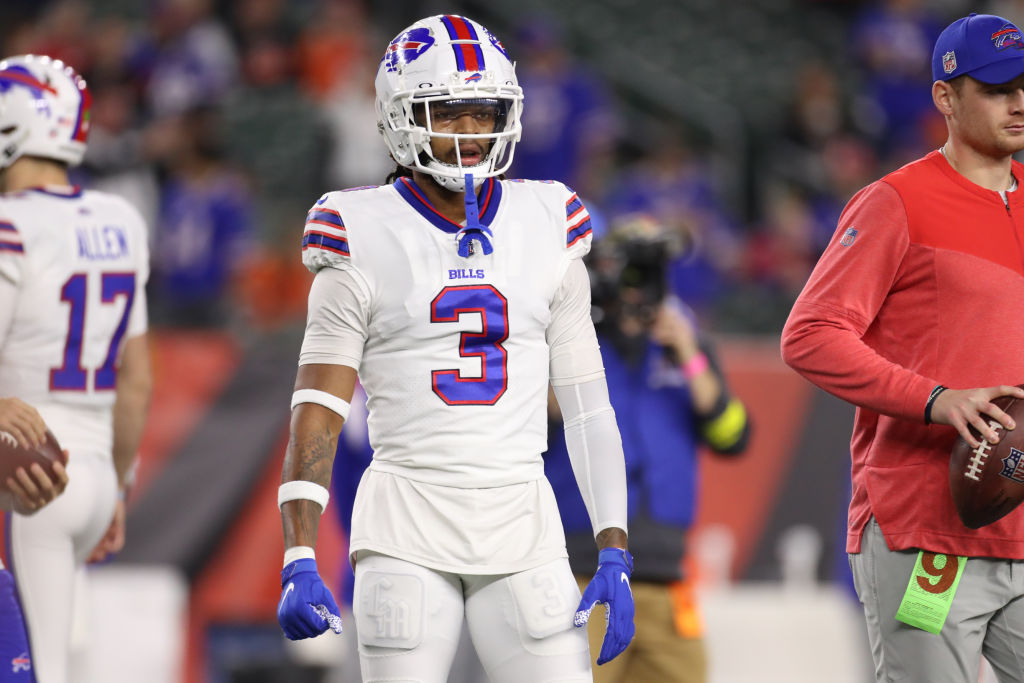 The emotional moment began with actress Sheryl Lee Ralph and legendary Bills hall of famer Jim Kelly introducing some very special guests: the medical staff who saved Hamlin's life.
This included both the Bills and the Bengals medical staffs who responded on the field, as well as the staff at the University of Cincinnati Medical Center who treated him. "Team Damar" received a huge applause from the audience.
Then, in a surprising moment, Hamlin himself took the stage to join them. It was inspiring to see Hamlin, looking healthy, make an appearance just weeks after his frightening and life-threatening collapse. He received a standing ovation from the crowd.
Hamlin then gave a beautiful speech about what the experience has taught him, expressing gratitude and faith.
"First, I would like to just thank God for even being here," Hamlin said. "Every day, I am amazed that my experiences could encourage so many others across the country and even across the world. Encourage to pray, encourage to spread love and encouraged to keep fighting no matter the circumstances."
Hamlin's story did indeed encourage people around the world to spread love. In addition to a huge outpouring of thoughts and prayers, people donated to Hamlin's toy drive fundraiser. The huge total currently stands at over $9 million.
It can be devastating for a young athlete to experience a health crisis like this at the height of his career, but Hamlin expressed optimism about wherever the road ahead leads him.
"Sudden cardiac arrest is nothing I would've ever chosen to be a part of my story but that's because our own visions are too small even when we think we are seeing the bigger picture," Hamlin continued.
"My vision was about playing in the NFL and being the best player that I could be, but God's plan was to have a purpose greater than any game in this world. My entire life I felt like God was using me to give others hope and now, with a new set of circumstances, I can only say he's doing what he's always done. I have a long journey ahead, a journey full of unknowns and a journey full of milestones but it's a lot easier to face your fears when you know your purpose."
Hamlin took a special moment to thank an ICU doctor named Yusef, who had gone through a similar experience. He said talked him through the "uncertainty" of the situation one night at the hospital, assuring the athlete he could "live a normal life again."
He thanked the entire medical staff on stage, and people around the world for their support.
"The journey will continue," he told the crowd at the end of his speech.
We're so glad to see Damar Hamlin is doing so well just weeks after his terrifying collapse. It was inspiring to see him give a speech and thank the medical staffs that saved his life.
Damar Hamlin has inspired people all over the world, and will continue to do so. Please share this amazing update on Damar Hamlin's story 💙