With autumn approaching, it's time to bring back hot and comforting food to the table for dinner.
An advantage of summer food is that meals do not usually take very long to prepare or cook. But as this recipe proves, it's actually possible to cook simple food all year long.
This recipe will no doubt put a new family favorite on your dining table in just 30 minutes.
Potato 'a la daupinoise' really has all the right ingredients to succeed. Check out the simple recipe below.
Potato dauphinoise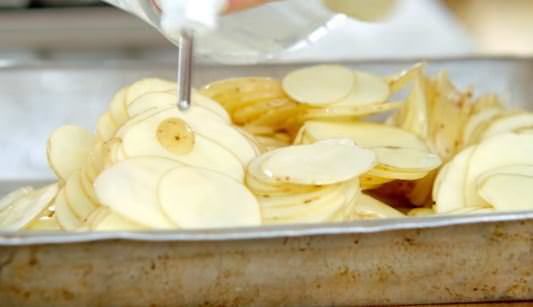 This is actually master chef Jamie Oliver's quick version of the classic potato dish. Not only is it said to have a creaminess that will take you to heaven, it only takes 30 minutes to prepare.
Start by slicing about 1 kilo of washed potatoes. Do the same with about 1-2 red onions — this helps tremendously with taste.
Pour about 2 cups of cream, as well as a generous splash of salt and pepper.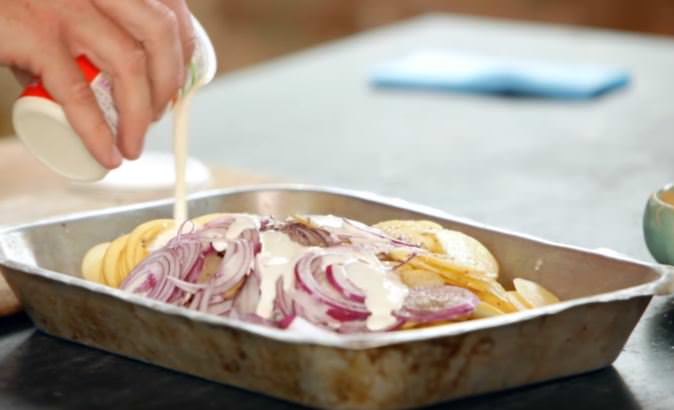 Here's where the recipe takes a new, interesting turn.
Pour boiling hot water over the potato and onion mixture. According to Jamie Oliver, it's a brilliant shortcut that will start the cooking process immediately.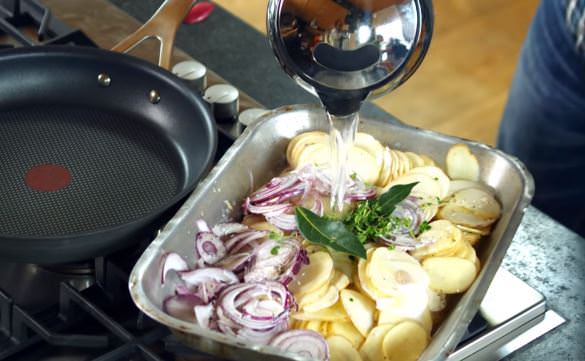 When the pan is about ¼ full of boiling water, turn your element on and let the potatoes boil directly on the stove.
As the water boils, add 4-5 anchovies for taste as well as some freshly crushed garlic clove. Add 2 bay leaves, parmesan and fresh thyme — or really, just any other spices you like!
Then cover the pan with foil and let stand, allowing the potatoes to boil for about 6 minutes.
Remove the foil — it's time for the last step!
Give the mixture a generous portion of grated parmesan cheese, then slide your casserole into your oven, set to 390 degrees F (200 C) to get a beautiful, gratinated top.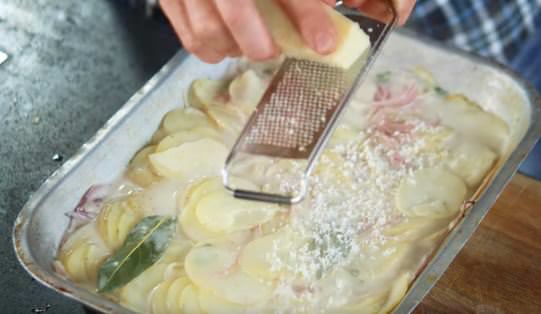 After 15 minutes in the oven, this simple magic potato dish is ready to serve! 
Doesn't it look delicious?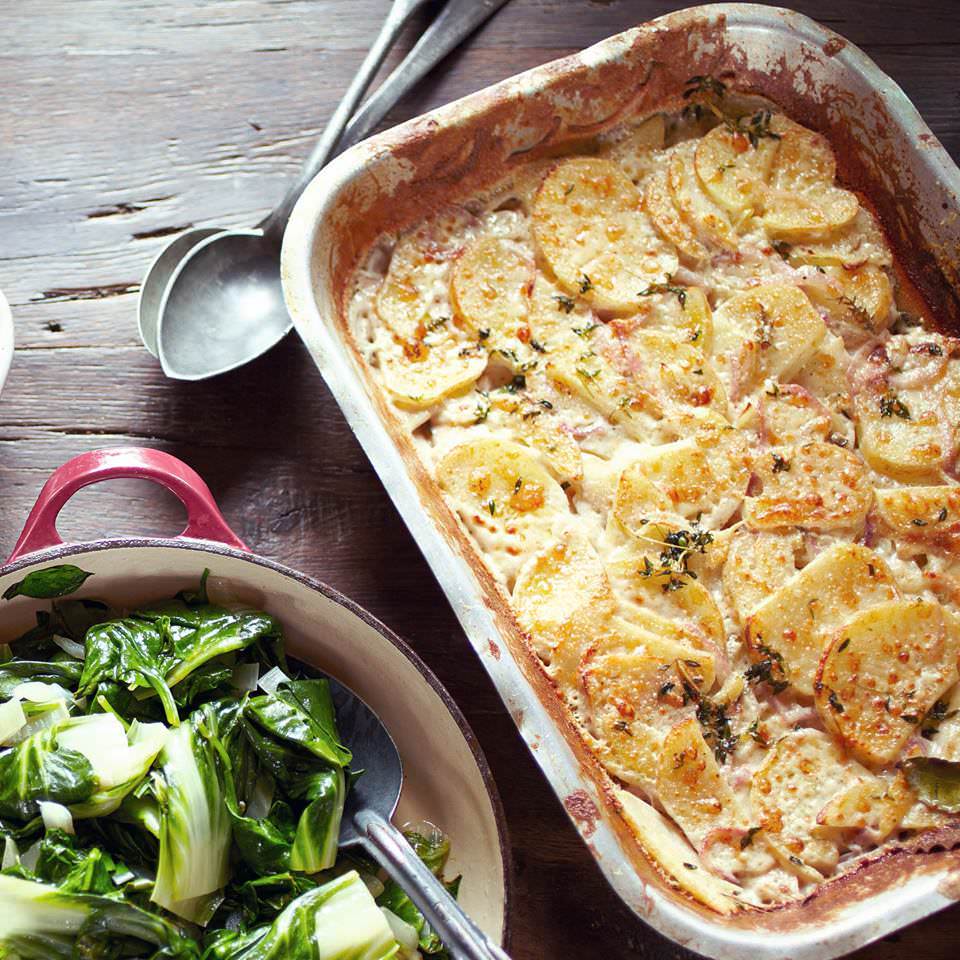 Watch the video below for full instructions:
Do you know someone who would love this dish, too? Don't be mean — share the recipe on Facebook so that more people can enjoy it this fall, too!
Love great food tips? You'll love us.