Barron Trump and the rest of the Trump family have stayed out of the spotlight the last year. For the former president's youngest son, it's been a very special year, with the family leaving the White House to settling in Florida.
Barron has started a new, private school, and it seems like it's going pretty well. A picture of him and his mother, Melania Trump, was published last year, many were shocked to see how tall he is, even taller than his father.
While the eldest Trump children share their lives on social media and in the press, over the years, Melania Trump is the one who has shared private details about Barron's life.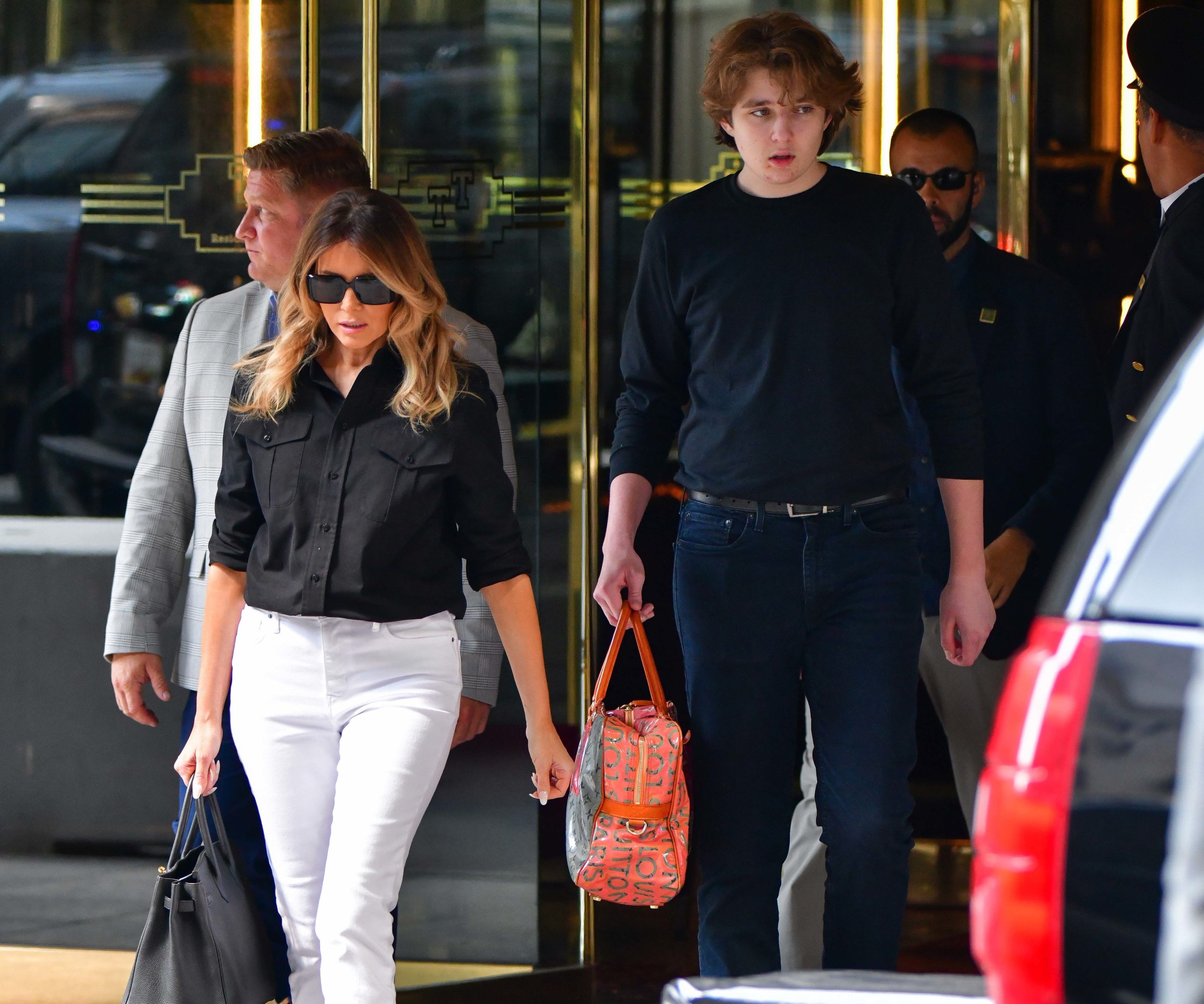 It's safe to say Barron Trump has had a life very few children in the world have experienced. He grew up in a home full of luxury at the Trump Tower in Manhattan, where he was said to have an entire floor to himself.
His mother, Melania Trump, revealed that Barron loved planes and helicopters as a young child. She always made sure to cook his breakfast, as well as prepare his lunch. Even though they had a very luxurious lifestyle, they didn't have a traditional nanny.
Growing up, Barron enjoyed an extraordinary life, being the son of a president and getting to live at the White House – he became the first boy to live there since JFK Jr.
New information about the Trump family
It'll soon have been one year since Donald Trump left the White House, but inner details regarding his four-year tenure as president – as well as information about the workings of his family – are still being revealed.
Some months ago, it came to light that Ivanka Trump had once tried to 'force her way' into a meeting with Queen Elizabeth, breaching all manner of protocols. It also emerged that Donald Trump was said to have been furious with his wife, First Lady Melania after she wore an infamous jacket when visiting a migrant housing facility in Texas.
Now, it's all been relatively quiet concerning the Trump family's respective occupations after they left the White House. What is known is that they moved to the Mar-a-Lago resort in Florida, where Donald and Melania's youngest son, Barron, has started a new school.
For Barron, this is the advent of a new beginning. According to The List, his school offers sports such as basketball, swimming, track & field, and golf. They even have a flight simulator on campus.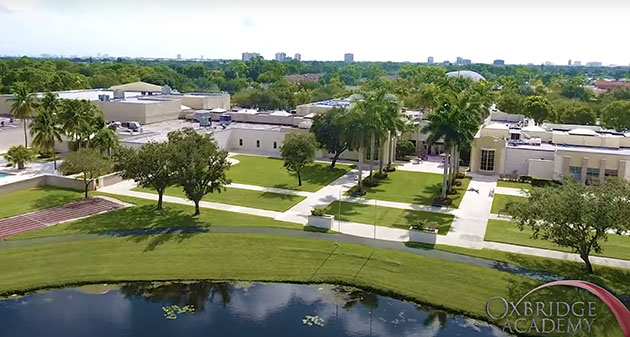 Moreover, it boasts clubs and different activities that students can participate in.
Barron Trump – life today
While at school, Barron will not just be put through his educational paces, but he'll also be taught how to be a great friend – the school reportedly imparts lessons of kindness upon its students.
Of course, being the son of a former president means protection, which Barron will get, but dealing with the Secret Service isn't exactly a new detail for the Oxbridge Academy.
"They want to have little impact on our day-to-day operations. They've done this for other former presidents' kids. They're fantastic," Scott Siegfried told The Palm Beach Post.
It's still unclear if Donald will take part in the U.S. Presidential race for 2024. Many people – his niece Mary Trump included – have discussed and promoted the idea that Trump will run for office again. Others aren't quite so sure; one former White House aide suggested that Donald might not even be able to run because of his health.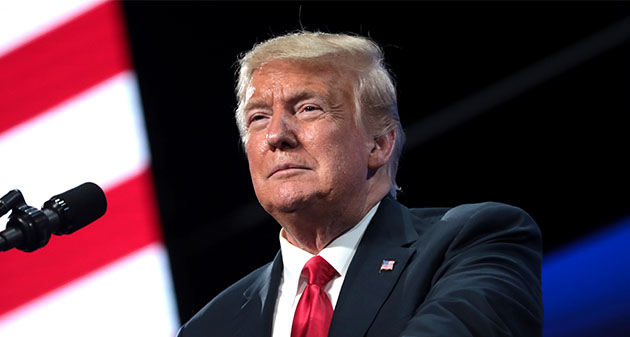 As previously stated, even though Trump left the White House back in January 2021, new information about his presidency is routinely unearthed.
The presidential race involving him and Joe Biden last year became toxic. The two candidates were involved in several chaotic live debates that were widely criticized.
Trump criticized after 2020 Presidential debate
During the first debate – moderated by Chris Wallace – the two candidates verbally attacked each other several times. Donald Trump repeatedly interrupted and heckled Biden, who in turn referred to his rival as a "clown."
According to Slate, Donald interrupted Biden 128 times during the debate. Chris Wallace had to ask the sitting President to stop interrupting and obey the debate rules at least 25 times, the site reported at the time.
According to the new book Rigged: How the Media, Big Tech, and the Democrats Seized Our Elections by Fox commentator and The Federalist senior editor Mollie Hemingway, Trump is still deeply angry with Wallace because of his actions during the first presidential debate back in September 2020.
The Daily Mail, who obtained a section of the book, revealed an excerpt that read:
"The problem was Biden would speak, and it was lie after lie, after lie. Everything he said was a lie, this guy, and then Chris Wallace wouldn't let you respond. Chris Wallace was terrible," Trump said.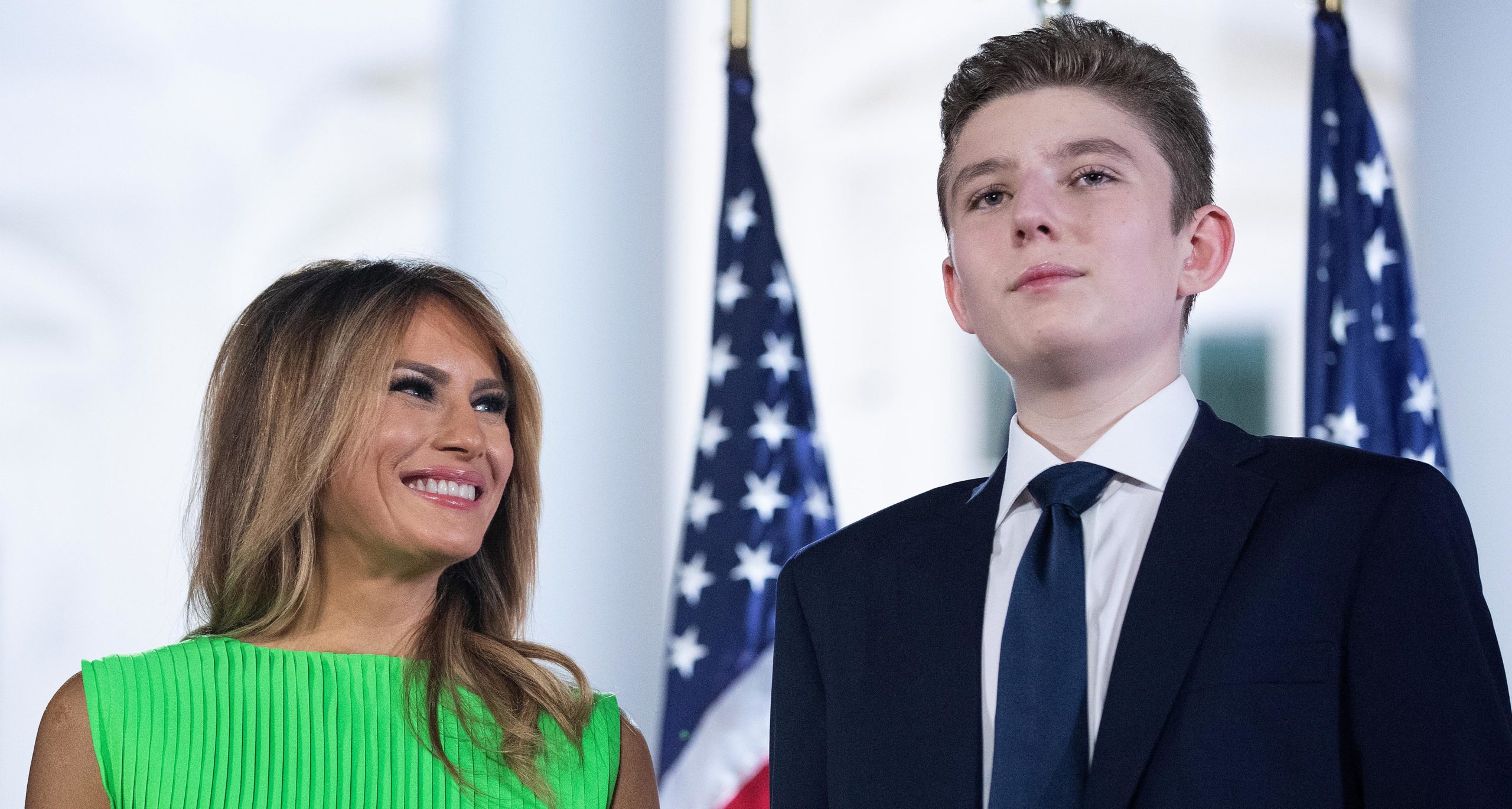 Still, many were annoyed with Trump's own behavior at the debate. Afterward, debate organizers released a statement, insisting that the next debate had to be "more orderly."
Barron Trump thought his father was 'too tough' on Joe Biden
However, it turns out it wasn't only his opposers who wished that Donald had taken a less invasive approach to the debate with Biden. His son, Barron, also reportedly opposed his father.
In the book by Hemingway, Donald personally admitted that his then 14-year old son thought he was too harsh on Biden. And also that he "caught wind" of some of the negative feedback.
"People thought I was too belligerent," Trump said.
"I will say my own son Barron said, 'Dad, you were too tough. You didn't have to keep interrupting him.'"
This marks the first time that any information about Barron's life at the White House has reached the public. During their time in Washington D.C, Melania Trump was keen on protecting her son from scrutiny, since being the president's son can be demanding. She took care of any statements or comments made by Barron.
So what more do we know about Donald's youngest son?
Well, pictures from last summer gained plenty of attention when Melania and Barron were snapped during an outing in New York City.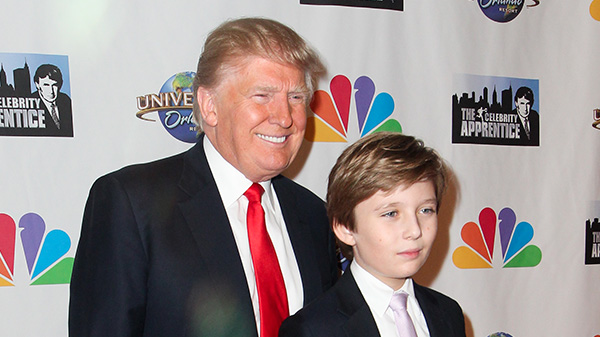 Barron, at the time only just turned 15, reportedly already stood at 6 feet 7 inches tall. Seeing him stand shoulder-to-shoulder with his 5-foot-11-inch mom Melania makes him seem even taller!
Rare pictures of Barron Trump
The image was taken as Barron and Melania left their Manhattan home at Trump Tower. According to the Daily Mail, Barron carried his mother's rare Louis Vuitton bag.
One reason why we haven't seen a lot of Barron Trump might, of course, be about his age. We already have learned that Melania was the one deciding about his public engagements while staying at the White House. But at the same time, the former First Lady has given the public some insight into Barron's early life with some very rare pictures.
Shortly after Barron Trump was born – on March 20, 2006 – Melania gave her baby boy the nickname "Little Donald," as reported by The Sun.
"He is independent and opinionated and knows exactly what he wants," Melania said according to the news outlet.
Barron was the youngest son of the real estate mogul Donald Trump, and when growing up he had a fancy lifestyle, as previously mentioned. Just as any parent, Melania wanted her son captured on photos from his young years, and in fact, she shared many of these through her Twitter account in 2015.
It looks like Barron Trump had a great upbringing, traveling the world with his parents. And one thing that is very clear; he looks very different from today, almost unrecognizable.
Vacations & golf
A number of photos of Barron are taken when he was very young. Some are from vacations on the beach, as seen below.
Not only did Barron go on many exotic vacations, but he also celebrated Halloween with his parents, dressed as a tiger and an astronaut.
As Donald Trump previously revealed, Barron Trump has always been a soccer fan. Barron was always interested in sports. However, his father wasn't too keen on letting his son play football.
Donald Trump not happy about Barron playing football
In a CBS Interview, Trump said that football was a dangerous sport, considering the risks of getting head injuries.
"If he wanted to? Yes. Would I steer him that way? No, I wouldn't," Trump said.
"I hate to say it because I love to watch football. I think the NFL is a great product, but I really think that as far as my son – well, I've heard NFL players saying they wouldn't let their sons play football. So it's not totally unique, but I would have a hard time with it," Trump added.
And of course – just like his dad – Barron Trump also played plenty of golf throughout his life.
Barron didn't make a lot of headlines during his time living at the White House. In fact, it's only after his family left DC for Florida that news about him has come to light.
New insight of Barron's White House life
Recently, ABC News journalist Jonathan Karl revealed new information about Barron and his father's relationship.
In his book Betrayal: The Final Act of the Trump Show, Karl recalled a meeting with Donald Trump, which he labeled one of the "top five" most surreal moments of covering the Trump presidency in its entirety.
Donald told Karl that he reminded Barron that his teenage son was "too cool" to say that he loved his father out loud.
Appearing on CNN, Karl spoke further on the experience. On March 4, 2020, he reportedly met with the president in the Oval Office to discuss the forthcoming White House Correspondents' Dinner, alongside the Associated Press's Zeke Miller and CBS News Radio's Steve Portnoy.
In the three previous years, Donald had skipped the dinner, but in 2020 it seemed like he was "flirting" with them about going.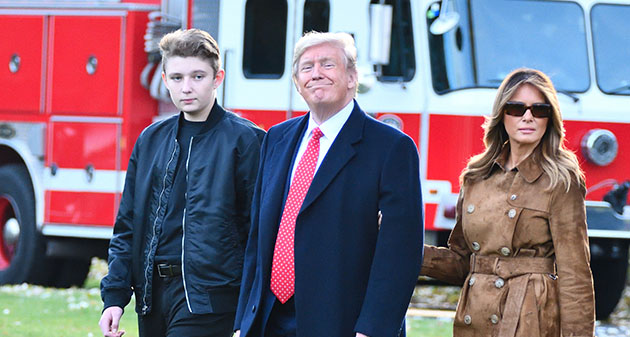 Karl served as the President of the White House Correspondent's Association, responsible for hosting the dinner.
"He's too cool"
"I had not actually invited Trump. In fact, I had not decided yet whether I would invite him,' Karl wrote in his book, as reported by Daily Mail.
"I wasn't going to plead with him to attend."
Trump is said to have asked Karl if he wanted the President to be there. When the journalist didn't beg, Trump compared the reporter to his son.
"The former president says, 'Jonathan is very cool.' Karl recalled. "He's like my son."
Trump then reenacted a conversation he had with his son.
"'Do you love your dad? I don't know. But he does. But he's too cool, the kids,'" Jonathan Karl said Donald had told him. "Donald Trump, it seemed, was comparing me to his teenage son, Barron, and he was comparing my lack of excitement about his possible appearance at the White House Correspondents Dinner, with his son's reluctance to say out loud that he loved him."
Do you think Barron Trump will go in his father's footsteps into real estate and politics? Please, give us your opinion in the comment section.
Meanwhile, share this article with friends and family on Facebook!