Dick Van Dyke suffered "moderate injuries" after his vehicle hit a gate in Malibu on March 15.
Initial reports stated he was bleeding from the mouth and nose, and it was possible the 97-year-old comedian suffered a concussion.
On Sunday TMZ spotted Van Dyke, who offered some insight into his injuries and how he was feeling post-accident.
"Pretty good. I'm sore all over," he said.
READ MORE:
The Mary Poppins star explained "the airbag did not deploy, so I just did a face plant right in the steering wheel, and I have two stitches here. Other than that, it just made me a little dumber."
At the time of the accident Van Dyke told officers he lost control of his vehicle while driving on a wet road.
His vehicle slid off the road shortly before slamming into the gate.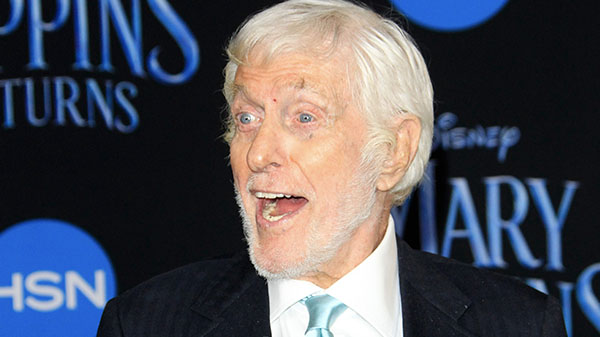 In a statement the Los Angeles County Sheriff's Department stated neither drugs nor alcohol were a factor in the crash. It appeared the accident was the result of "traveling at a speed which was unsafe for the present conditions."
Van Dyke was treated at the scene.
He received two stitches in his chin.
Despite the crash and stitches, Van Dyke appeared rather upbeat about the situation.
"I'm doing okay. I'm 97 — all my friends are dead," he joked.
Protect Dick Van Dyke at all costs! He is an absolute gem.
Please share if you're a fan of Dick Van Dyke.