When Prince Harry attended Prince Philip's funeral, it was the first time that he had met his family following his and Meghan's Oprah Winfrey interview.
If reports are to be believed, subsequent talks with his brother William and father Charles weren't productive at all. Rather, Harry is said to have been very upset with the meeting even taking place.
Moving forward, Harry is set to meet his brother again in July, as they will unveil a statue of their late mother, Princess Diana. However, new reports suggest that Harry might use a very convenient excuse for not showing up.
Not only that, but he's said to be "shocked" over the treatment he's received from the Royal Family.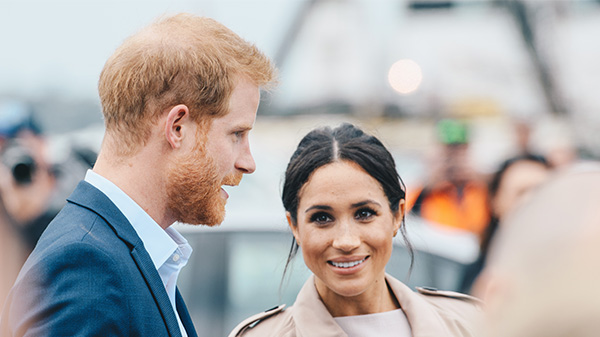 Harry and Meghan have been in the public spotlight for several months, not least because of their shocking interview with Oprah Winfrey, which put a torch to their relationship with the Royal Family.
Harry and Meghans relation with Royal Family
The icy relationship between Buckingham Palace and Meghan and Harry sure has been a big talking point. In the weeks following the Oprah interview, many reports regarding their bond unfolded, and a stone-cold silence followed.
US Weekly reported that the Royal Family are having a very tough time moving on from the claims made in the Oprah interview. Harry, meanwhile, supposedly wants them to apologize to Meghan over their treatment.
"The problem with Harry is that he's hooked on being right and regardless of saying he wants to move on from this, he won't back down until he gets some form of apology from his family," the source told US Weekly.
It wasn't take long before Kate and William reacted to the Oprah interview, their involvement made all the more emphatic due to Meghan's claims that Kate actually made her cry during a dress rehearsal her wedding.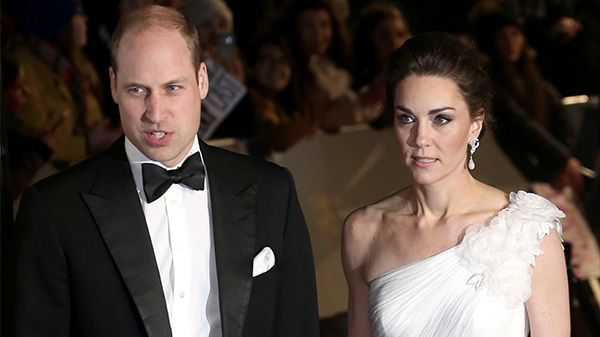 A US Weekly source said that the couple were in "total shock after hearing what Meghan and Harry said". Another source said that Kate would "never forgive Meghan for throwing shade at her."
Feud following Oprah interview
"The interview was the final nail, it's over. Meghan burned all of her bridges and Kate has no interest in speaking to her," the source told US Weekly.
As the weeks went by, another major event shocked the Royal Family when Prince Philip – the husband of Queen Elizabeth – passed away.
Harry travelled to the UK for the funeral of his grandfather, which was the first time he had met with his family following the now-infamous Oprah interview. Many thought this was the "perfect" moment for the family to come together, not just in its grief over the loss of Prince Philip, but also in Harry potentially making peace with his family.
Sadly, however, things didn't look positive at the funeral in that respect. Harry and his brother William didn't walk shoulder-to-shoulder as they entered St. George's Chapel in Windsor. Following the funeral, the two brothers was spotted talking, prompting hope that they might put aside their differences.
Just a day later, however, new details concerning discussions between Harry, his father Charles and brother William came to light.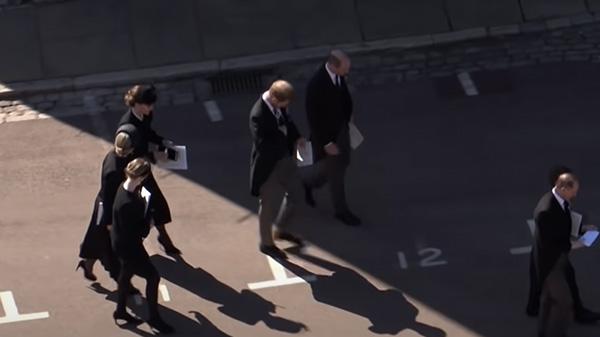 At first glance it seemed like the finally making headway, perhaps debating the future and how things would be settled.
Harry felt "ambushed" by William
Instead, sources have since clarified that Harry was furious about the two-hour meeting, and that he felt "ambushed".
"The meeting after the family laid Prince Philip to rest was not scheduled. Harry felt ambushed by his dad and brother which is no way to start a peace process," a source told Radar Online.
The same source says that William and Harry had some contact before the wedding, however, it was more "texts than calls," and their first attempt at patching up their relationship was a failure.
Following on from that, the post-funeral conversation between the two and Charles was "unproductive".
"Now to you negotiate peace with a couple who are willing to burn the whole place down? Harry and Meghan think they are coming to the table in a position of power and they have nothing else to lose," the source said.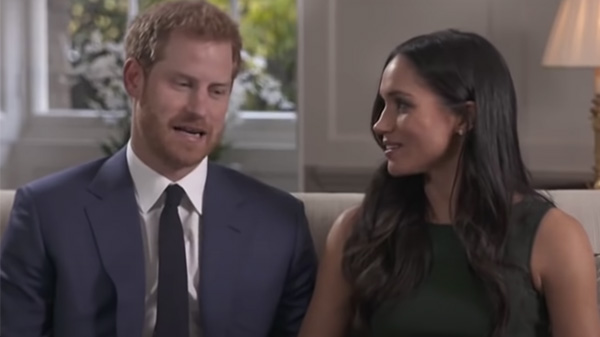 Further, it was reported that Harry doesn't plan on sitting in on any peace talks without his wife Meghan by his side. The American didn't attend the funeral, opting to stay in the US in preparation for the birth of her and Harry's second child later this summer.
Meghan to face dilemma
Directly after the funeral, Harry decided to fly back to the US to be with his wife Meghan and son Archie, instead of celebrating the Queen's birthday. It now seems like his trip to the UK – and meeting his family in the process – has exacted its toll.
According to royal expert Paul Burrell, Harry feels "totally torn" about he and his wife's decision to step down from their roles within the Royal Family and move to the US.
"His heart is on two different sides of the Atlantic now," Burrel told Closer. "Meghan will be faced with that dilemma – the bombshell that Harry now feels split in two."
Paul Burrell has known Harry since he was only a couple of years old, as he worked as a butler for Princess Diana for 10 years. Harry being back in the UK will undoubtedly have stirred up many emotions, he claims.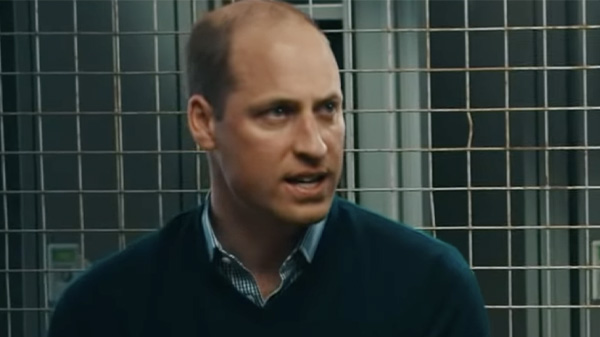 "Being back in the UK, seeing his family – the family he has criticized – is extremely difficult," Burrell said.
Harry to reunite with William?
Further, Burrell says Meghan will now have to take on a huge chunk of responsibility.
"She will have to figure out what their next steps will be. Those two – from different worlds – are going to have to work it out to align themselves," he told Closer.
Meanwhile, Harry has gotten himself his first civil job. In the upcoming months, more and more focus will be on his family, as they await their second child.
He is said to be great around the house, taking on all the physical responsibilities as well as cooking for Meghan.
But it's not just a new child who will be welcomed this summer. For Harry and his brother William, the summer could prove to be a period of heightened emotions when they unveil a new statue of their late mother Princess Diana.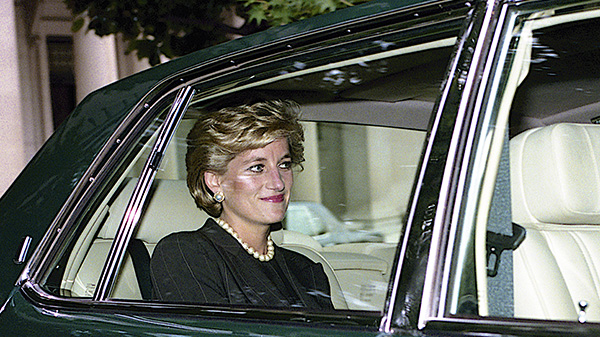 Harry had originally been planing to be in the UK for the unveiling of the statue, set to take place on July 1 in the Sunken Garden at Kensington Palace. That date would have marked Princess Diana's 60th birthday.
New statue of Princess Diana
However, things seem to have changed following his trip to the UK for Prince Philip's funeral. Harry is said to have been "shocked" by the ice cold reception from his family upon his return. The fact that he felt "ambushed" by his brother and father didn't make things any better.
According to Russell Myers, royal editor at the Daily Mirror, it's now unclear if Harry will travel to the UK for Diana's statue ceremony. In fact, he may well use the birth of his second child as a "convenient excuse" to not "face the family".
"I'm told he is still committed to coming. Both camps are. Certainly Kate and William will welcome him if he wants to come back," Myers said on talkRADIO, as quoted by the Express.
"His intention is to come back. One may wonder, if his wife has just had a baby, I'm sure he could jump on a private jet and made a flying visit."
"But, will it be a convenient excuse so he doesn't have to come back and face the family?" he added.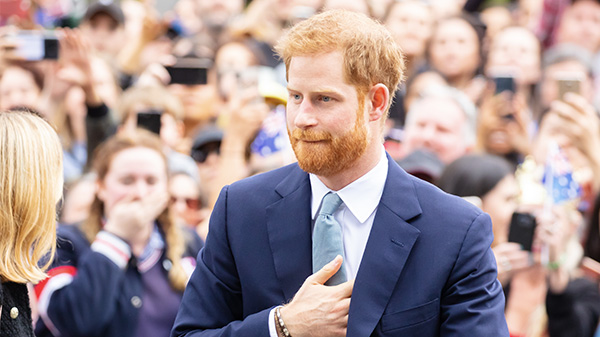 There's still plenty of time before July 1, and a good many things will probably happen before that regarding the relationship between Harry and his family.
"Might not be good news for Harry"
This will also be the crucial time in which Harry will decide to be a part of the unveiling of his mother's statue or not, according to Myers.
"I think a lot will determine what happens in the interim period. Some quarters of the family did give him a frosty reception and perhaps that did shock him somewhat."
"I don't think we will realize the fallout of that Oprah Winfrey interview for some time," he added. "Maybe once we get back to a bit of normality, the rest of the family will start thinking about that a bit more carefully. It might not be good news for Harry."
Meanwhile, after almost two months of silence, Oprah Winfrey decided to speak out on the interview with Harry and Meghan. To her, the most surprising thing was how honest and open Meghan was about her experiences within the Royal Family.
"I had no idea that it would have the reverberating impact that it has had and continues to have," Oprah said, as quoted by Page Six.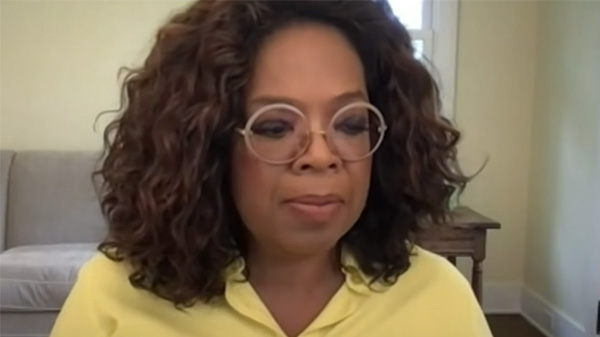 "Our shared intention was the truth. They wanted to be able to tell their story and tell it in such a way that allowed them to be as truthful as possible."
Harry & Meghan – second child
Many people wanted a say in what was right and what wasn't regarding Meghan and Harry's claims in the Oprah Winfrey interview.
In the end, it all comes down for Harry, Meghan and the rest of the Royal Family to decide which path to take moving forward. After all, it's a family matter, and one day, things will surely be worked out.
As already mentioned, Archie will officially become a big brother this summer, which Harry and Meghan revealed in February.
"The Duke and Duchess of Sussex are overjoyed to be expecting their second child," a spokesperson said.
During the Oprah interview, Harry and Meghan spoke about their second child. They claim it will be their last.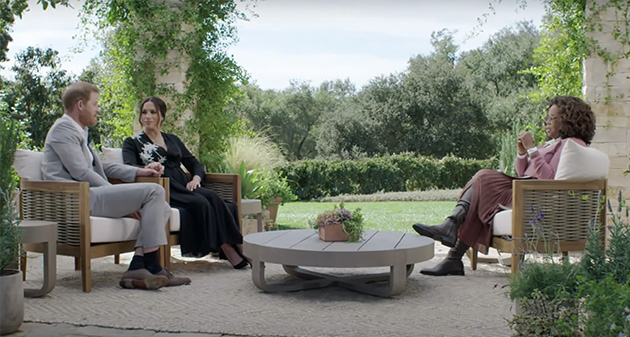 "To have any one or any two, but to have a boy and then a girl, what more could you ask for?" Harry told Oprah. "But now we've got our family. We've got the four of us, we've got our two dogs. Done."
Won't be named Diana
"Done–two is it?" Oprah asked.
"Two is it," Meghan replied.
It isn't too long now until the new royal baby will be born. And with that in mind, many are speculating as to what the little girl will be named. One name in particular has come up as a favorite: Diana, after Harry's mother.
But this is not going to happen, according to a Page Six source.
"They are highly unlikely to call their daughter Diana. Their biggest concern is that it would make her a bigger target for the media. And also, considerably increase public interest in the child's life," the source said.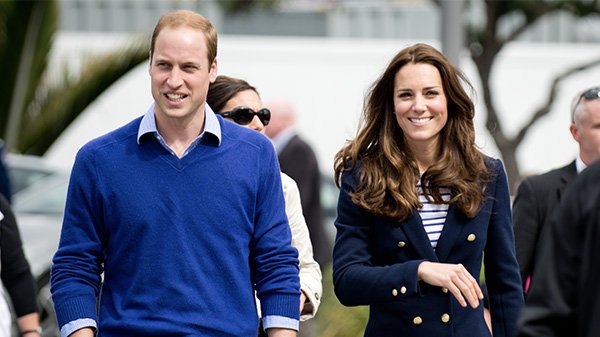 Further, Harry and Meghan are said to fear that the name would "place too much pressure on the child", and also make everything in life more difficult, though Diana might feature as a middle name.
Won't be compared to William and Kate
"They might consider Diana as a middle name, but Princess Charlotte already has Diana as a middle name, and Harry and Meghan have not enjoyed the feeling they have been compared to — and pitted against — William and Kate in the media and by the palace," the source told Page Six.
Only time will tell if Harry will be congratulated by the Royal Family in person when his second child is born. But no matter what, the most important thing will always be family. And in Meghan and Harry's case, they're going to have to figure out who's in their family and who isn't.
We are so excited to welcome Meghan and Harry's second child to the world and wish them all the best in the future!
Do you think they will work things out with the Royal Family or not? Give us your opinion in the comment section. And meanwhile, share this article with friends and family