The relationship between Harry & Meghan Markle and the British Royal Family sure seems to be on the rocks, at least when seen from the outside.
The couple shared some shocking claims during their interview with Oprah Winfrey, and just last year, they severed their ties and left their roles as senior members of the Royal Family.
For years, it's been rumored that Kate Middleton and Meghan Markle were never friends. But now, a royal expert has revealed what was really going on behind the scenes.
Meghan Markle's life has been something special. She grew up on the set of the television show Married, with Children, as her father worked as a lightning director, and later on, she'd go on to work as an actress as well.
From working as a briefcase girl on Deal or No Deal, Markle started appearing in several productions. She landed smaller roles in films such as Get Him to the Greek and Remember Me, as well as the television series General Hospital.
Meghan Markle & Harry
In 2011, however, everything changed when she got the part of paralegal Rachel Zane on USA's monster hit Suits.
Meghan stayed on Suits until 2018. But over the course of her time on the show, she also found the love of her life in Prince Harry.
Getting along with your partner is one thing. But getting along with his or her family members can be a whole different story. Sometimes, it can take some time to get along with your mother-in-law, sister or brother-in-law, or maybe their respective partners.
One can only imagine, then, how it must've been for Meghan Markle, since her new family was the British Royal Family.
From the beginning, Prince Harry and Prince William have been in the spotlight. Not only because of their titles, but also because they are the children of Princess Diana, who tragically passed away in a car accident in Paris in 1997.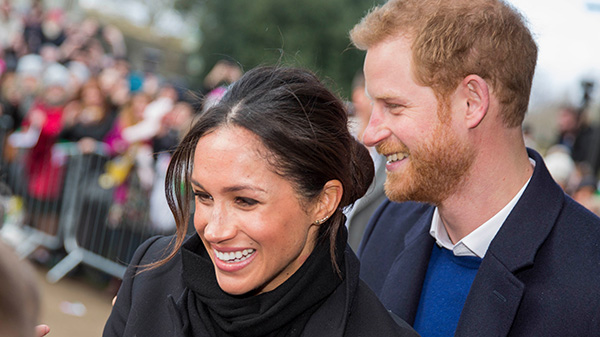 The brothers have supported each other from day one, and also gotten very popular among the public.
Kate Middleton & Meghan Markle
Meghan and Harry started dating in 2016, after the couple went on a blind-date set up by one of their friends. They continued by travelling to Botswana together, and in 2018, the couple married in St George's Chapel, Windsor Castle.
Now, Harry and Meghan are doing their own thing, having left their senior member roles within the British Royal Family. But something that's always been of great interest, especially to the British tabloid press, has been her relationship to Kate Middleton, the wife of Prince William.
Tabloids have reported in the past that the two aren't friends at all, though others claim the opposite is true. So what has actually happened? Are Meghan and Kate friends or not?
Let's have a look on what has happened.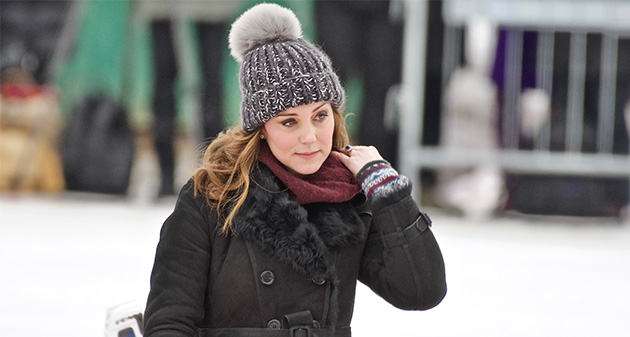 It wasn't long before Meghan Markle met Kate Middleton. They encountered one another for the first time at Kensington Palace, with Meghan gifting Kate a birthday present in the shape of a notebook.
Rocky relationship?
When the two met, Kate also had her daughter Charlotte with her. Markle and Charlotte got along very well, which made Kate happy.
"The meeting ended with Kate letting Meghan know that she was always welcome to contact her if she needed anything," reporters Omid Scobie and Carolyn Durand wrote in their book Finding Freedom, as quoted in Elle.
Speaking with Oprah Winfrey in their primetime interview, Harry said that his family liked Meghan from the very start.
"You know, my father, my brother, Kate and all the rest of the family, they were really welcoming," he said.
On May 19, 2018, Meghan Markle and Harry tied the knot at St George's Chapel, Windsor Castle. However, due to a very complex relationship, her father wasn't present.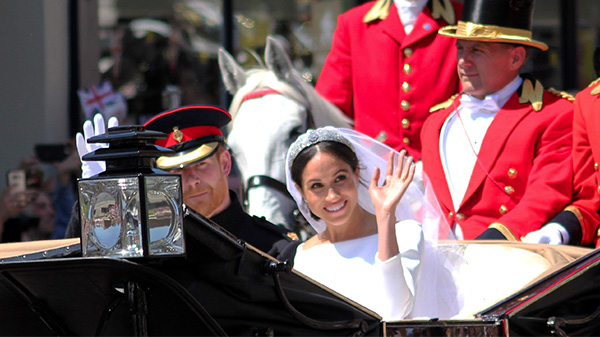 People from all over the world eagerly watched the wedding, and the entire Royal Family was of course in attendance. However, Kate didn't have a specific role during the wedding, since she just had given birth to her and William's third child, Louis.
"We are absolutely thrilled"
For Kate Middleton and her husband William, the news that Harry and Meghan were getting married was fantastic.
"William and I are absolutely thrilled," she told the Associated Press when Harry and Meghan first announced the wedding plans. "It's such exciting news. It's a really happy time for any couple, and we wish them all the best and hope they enjoy this happy moment."
On Christmas Day in 2017 – about half a year before the wedding – Kate and Meghan were photographed together for the first time. A couple of months later, they came together for their first joint royal engagement.
Together with their respective husbands, they spoke about the Royal Foundation, but it was Kate and Meghan who stole the spotlight.
"We have different opinions, and they work really well together," Prince Harry said during the event. "Working as family does have its challenges, of course, it does."
"Togetherness at its finest," Meghan Markle added.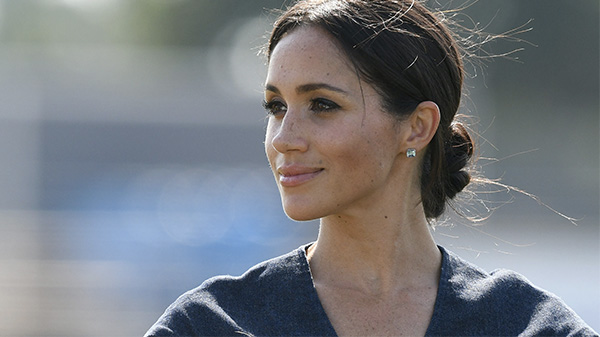 Up until this point, Meghan and Kate had only been seen in public together with their husbands. However, during the legendary Wimbledon tennis tournament, they were seen watching the women's final together without Harry and William there.
Meghan reportedly made Kate cry
Kate and Meghan were smiling and laughing – and it seemed as though they had a wonderful relationship.
Speaking to Hello! in 2019, author Carolyn Durand said that they were very close around the time Meghan and Prince Harry's son Archie was born.
"Kate was a great source of support to Meghan in the days leading up to Archie's birth and, despite reports of a rift, they are family and have a really lovely friendship," Durand said.
"Their relationship has constantly evolved over time and they have become closer since Meghan's wedding."
However, reports from The Telegraph told another story about the two. The news outlet reported that Meghan had made Kate cry during dress rehearsals for Princess Charlotte. It happened only days before Meghan and Harry's wedding.
Princess Charlotte acted as one of the flower girls on the wedding, alongside Meghan's goddaughters, her best friend Jessica Mulroney's daughter, as well as Prince Harry's goddaughters.
The Telegraph reported that Kate had been "left in tears", though it was unclear as to why. The paper went as far as to claim that it could've been because Kate "had only just given birth to Prince Louis and was feeling quite emotional."
In December of the same year – 2018 – the British Royal Family decided to release a statement confronting the rumors of Kate and Meghan's family feud.
It simply said: "This never happened."
The Oprah Winfrey interview
Earlier in 2021, Meghan Markle and Prince Harry spoke with Oprah Winfrey in what became a very special interview.
Meghan could be seen crying several times in the interview, including when she discussed how Buckingham Palace had brushed aside her thoughts on not wanting to live anymore. Also, she said that family members had "concerns over how dark his skin might be when he was born", in reference to their, Archie.
"That was relayed to me from Harry. Those were conversations that family had with him," Meghan said. She declined to reveal who was involved in those conversations, saying, "that would be very damaging to them."
For her part, Queen Elizabeth confirmed in a statement that the Royal Family would address allegations of racism within Buckingham Palace.
"The whole family is saddened to learn the full extent of how challenging the last few years have been for Harry and Meghan," the Queen said.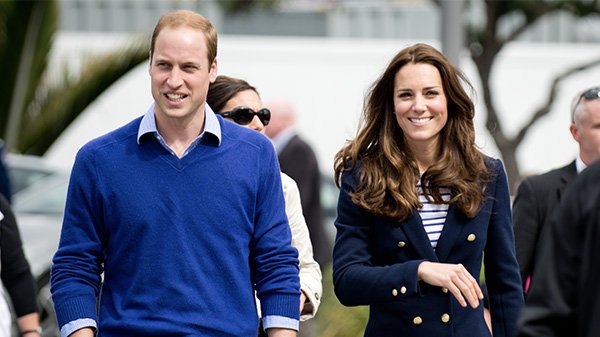 During the interview, Meghan also addressed the reports of her and Kate having feuded.
Spoke about Kate Middleton
She said that the newspapers had it all wrong – and instead, Meghan said that the "reverse" had actually happened.
"And I don't say that to be disparaging to anyone, because it was a really hard week of the wedding, and she was upset about something," Meghan Markle added. "But she owned it, and she apologized and she brought me flowers and a note apologizing."
Markle continued by saying that Kate is a "good person" and that she found it "shocking" that the story made it to the press several months after the wedding.
"I actually think it's — I don't think it's fair to her to get into the details of that because she apologized," she said. "And I've forgiven her."
"I would have never wanted that to come out about her ever, even though it happened."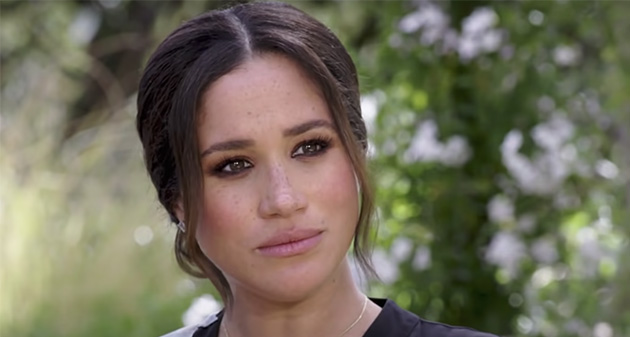 It wasn't take long before Kate and William's reaction to the Oprah interview became known.
A US Weekly source said that the couple were in "total shock after hearing what Meghan and Harry said". Another source said that Kate "never forgive Meghan for throwing shade at her."
"Burned all of her bridges"
"The interview was the final nail, it's over. Meghan burned all of her bridges and Kate has no interest in speaking to her," the source told US Weekly.
Another source told the outlet that Meghan and Kate hadn't spoken directly to each other in more than a year. However, the source claimed that they weren't close anyway due to Harry and William's frosty relationship.
"Harry and William have communicated sparingly over the last year, but none of their communications have been friendly in quite some time," the source said.
As of last year, Meghan and Harry are no longer 'senior' members of the British Royal Family. The couple, who welcomed son Archie Harrison Mountbatten-Windsor in 2019, decided to step down from their royal duties.
Prince Harry said it was mainly because he wished to build a more peaceful life together with Meghan, without journalists chasing them around – something that he's been used to all his life.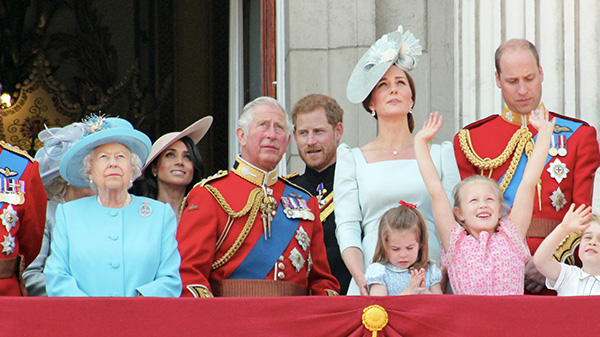 Harry and Meghan will no longer use the titles His Royal Highness and Her Royal Highness. Until recently, however, they had the option of retaining them in the future, pretty much leaving them the possibility of returning to the royal fold somewhere down the road.
Last royal engagement together
After leaving their senior roles in the British Royal Family, they rented houses in Canada and Los Angeles.
In August of last year, Vogue reported that the couple have relocated to the quiet town of Santa Barbara, California
"The Duke and Duchess of Sussex moved into their family home in July of this year. They have settled into the quiet privacy of their community since their arrival and hope that this will be respected for their neighbors, as well as them for a family," a spokesperson told Vogue.
Just days after the announcement that Harry and Meghan were leaving the Royal Family, the couple had their last royal engagement alongside Kate and William at the Commonwealth Service at Westminister Abbey. The couples arrived, as well as left, separately, and during the event they didn't even speak to one and other.
Family will always be very important, and we really hope that Kate and Meghan will be friends. Especially since they all have children.
Who's side are you on, Meghan's or Kate's? Give us your thoughts in the comment section! Meanwhile, share this article with friends and family on Facebook!