How the Grinch Stole Christmas is a really traditional Christmas movie for many. Starring alongside Jim Carrey was then-7-year-old Taylor Momsen, playing the role of the lovely "Cindy Lou Who".
But what happened to her following that movie? Well, Taylor Momsen had a successful acting career before deciding to quit the business and focus on her music.
These days, we're sure you wouldn't recognize her …
What is a Christmas tradition? We all have different things we associate with Christmas, and in different countries, you even celebrate Christmas on different days … some of them don't celebrate at all.
How the Grinch Stole Christmas
In some countries, it's tradition of watch hockey on Christmas Eve, while in others people always go church. Others still spent the holidays on the road, driving to different family members. Many just prefer to hang out at home.
No matter what, there are always different movies, television series and programs that people want to see at Christmas. One of my absolute favorites is definitely The Nightmare Before Christmas. However, when it comes down to one I always watch, there is no other choice but How the Grinch Stole Christmas.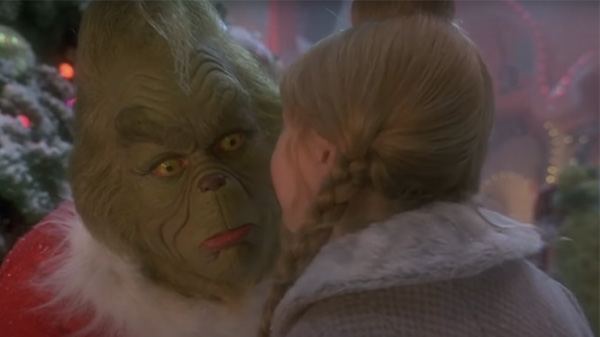 The 2000 movie, starring Jim Carrey, is a real modern classic.
Taylor Momsen – Cindy Lou Who
The Grinch first appeared in an animated special which aired on television 35 years ago. Many Dr. Seuss fans had waited a long time for the film adaptation, and with the help director Ron Howard, people weren't disappointed.
"Whoville" became a glittering world, filmed at 11 different sound stages at the Universal Studios lot. Even though critics weren't convinced of its brilliance, the film is a true modern classic, with many people still watching it over and over again.
Jim Carrey starred as the Grinch, with several other stars such as Jeffrey Tambor and Christine Baranski also featuring in the movie.
Sure, there were actors and actresses in the film that already were famous. But for one little would-be star, this movie marked a first big role, and led to a whole bunch of career possibilities.
Taylor Momsen was only 7 years old when she appeared in How the Grinch Stole Christmas as lovely little girl Cindy Lou Who. For many, it probably would've been an overwhelming experience. But for Momsen, it was a turning point of her life.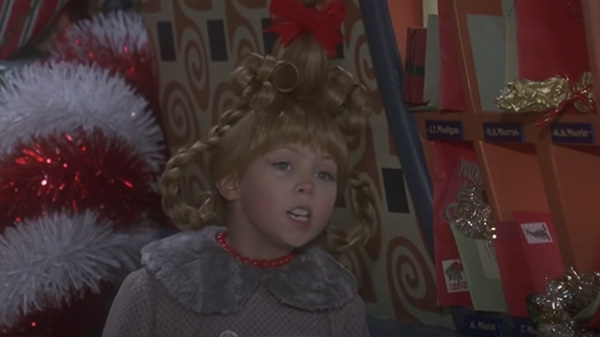 Today, she's not acting anymore, but instead focusing on her music career. I would never recognize her – but she sure is stunning, at 27!
Taylor Momsen – the Grinch
Taylor Momsen was born on July 26, 1993 in St. Louis, Missouri, USA. At 3-years of age, she took her first steps in the world of show business, starring in a Shake 'N Bake commercial.
When Momsen scored the part of "Cindy Lou Who," she was only 7 years old. However, she would turn out to be a real star despite her age, starring alongside Jim Carrey.
For Taylor, it was her big breakthrough, and just as with any actor who is new to the business, there were many things that were different.
For example, it was the first time she had ever worn a wig and fake eyelashes, which really was a signature of Cindy Lou Who's character.
Speaking with Today, she revealed that her face had been too small for the prosthetics which all the other citizens of Whoville wore, and that was the reason as to why she looked different.
"I was too young to actually wear the prosthetics so they wrote a line into the film, she hasn't even grown into her nose yet," Taylor Momsen shared.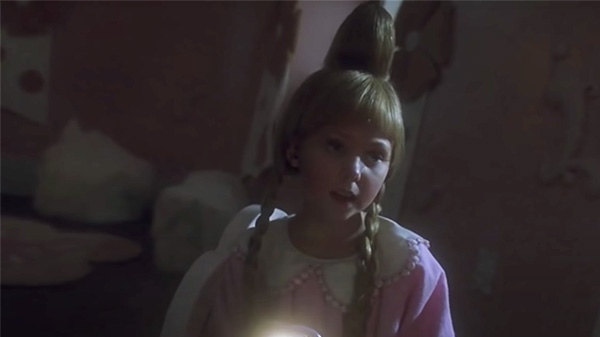 Alongside the other actors, Momsen had to attend "Who School", where she learned how to properly do stunts.
Doing stunts herself
She actually did most of them herself, and before the film started shooting, she went to what could be called "Who Bootcamp" to learn safety protocols, including how she should fall through a trap door.
"I think that people love The Grinch just simply because the core of the story is so sweet and it's so heartwarming and it has such a good message," she told Today. "That no matter what age touches your heart, I think that that's an amazing thing to be a part of."
For her, working as Cindy Lou Who alongside Jim Carrey was something special. And according to Momsen, he was the one making who made her feel comfortable on set and made her job easier.
"I just remember him being so kind, so concerned, but so methodical with what he was doing," she said. "Even at that young of an age, I remember watching him and going, 'I'm watching an artist right now at work.'"
How the Grinch Stole Christmas became a large hit, even winning an Academy Award for Best Makeup, as well as two additional nominations.
Taylor Momsen was also nominated for several awards. But for her, one moment while filming changed her life forever.
Cindy Lou Who – "Where Are You Christmas"
The classic scene where Cindy Lou Who's sitting in her room, singing the song Where Are You Christmas gets me every time. And it was at that moment she realized that music was her calling.
"The thing that I remember the most that probably resonated with me to this day as an adult was the first time that I went into a recording studio and got to work with the amazing James Horner," she recalled.
"And I'll never forget walking into this beautiful studio, with this immaculate console in front of me, and putting headphones on and singing into a microphone for the first time, singing Where Are You Christmas."
"That was such an impactful moment in my life because it made me go,''I wanna make music for the rest of my life'," Momsen added. "I love being in a recording studio."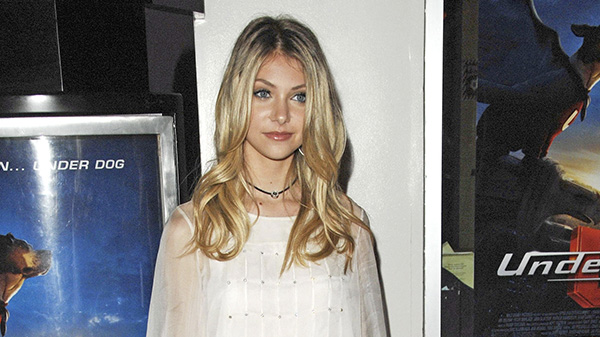 Where Are You Christmas was practically Momsen's first music video, and she loved doing the scene.
Taylor Momsen – career
Following How the Grinch Stole Christmas, Cindy Lou Who was gone and now it was time for Taylor Momsen. She went on to land minor roles in several films, also signing up to be a model at age 14. She was featured on several covers and became the face of British fashion brand New Look for its 2010 spring/summer collection.
In 2007, she got her next big break, starring in the popular television series Gossip Girl. Momsen appeared in a total of 88 episodes, but in its fifth-season run, she officially quit the series.
It was also Momsen's very last job in acting. Instead, she wanted to focus on her music career, something she'd wanted ever since that time she shot How the Grinch Stole Christmas.
In the middle of her successful Gossip Girl run, Momsen also found herself caught up in controversy. Paparazzi photographers caught her smoking on the Gossip Girl set, even though she was underage.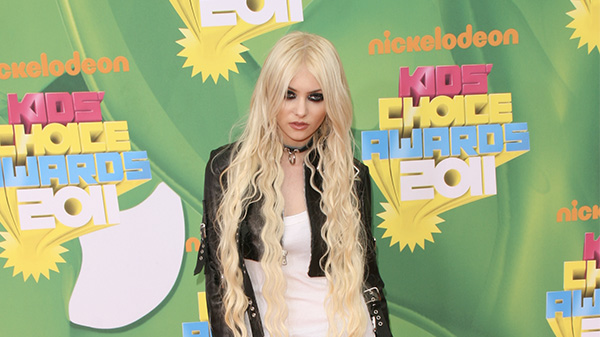 "She really has an extra responsibility to bear as an actress idolized by little girls out there," Patrick Reynolds, the director of the Foundation for a Smoke-Free America, told UsMagazine. "For her to be smoking sends the wrong message to kids. Evidence shows that stars do influence kids to smoke."
Taylor Momsen – Gossip Girl
However, the statement from Reynolds made Taylor Momsen angry.
According to her, she didn't care about what her younger fans thought of her.
"To be honest, I don't f**ing care," Momsen told UK Times, "I didn't get into this to be a role model. So I'm sorry if I'm influencing your kids in a way that you don't like, but I can't be responsible for their actions. I don't care.
"Honestly, if I'd have ended up as Hannah Montana, I don't know if the show would have gone as well," she added. "I probably would have told them all to go f**k themselves by the time I hit 11. And I don't know how that would have gone down. It's great for Miley, but I really like where I am right now and I feel really fortunate to be able to really be myself."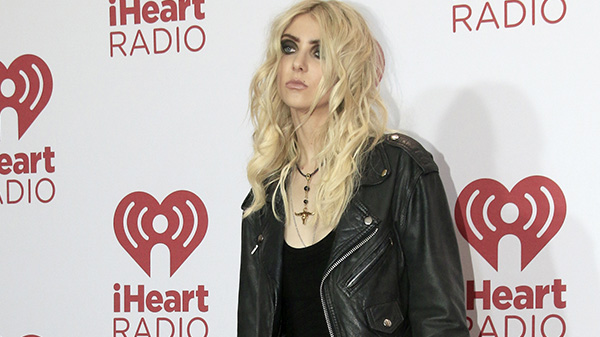 Following Momsen quitting Gossip Girl, it was time for her to focus on her music career.
Music career
And with that, people also got to see a new, or actually the real, Taylor Momsen. She formed the alternative rock band The Pretty Reckless. With that came an edgier persona, darker makeup and darker clothes.
"In personal situations I'm very, very shy," she told Faze. "As much as you may see a person in an interview or on a carpet, you never really know that person. I'm human: of course I'm insecure."
The Pretty Reckless has been a great success. Momsen and her band have toured the country and played alongside great bands. However, she's also been through several tragedies with her bandmates.
In May of 2017, Momsen and her band were on tour, opening up for Soundgarden. During the tour, on May 18, Soundgarden's frontman Cornell passed away in his hotel room.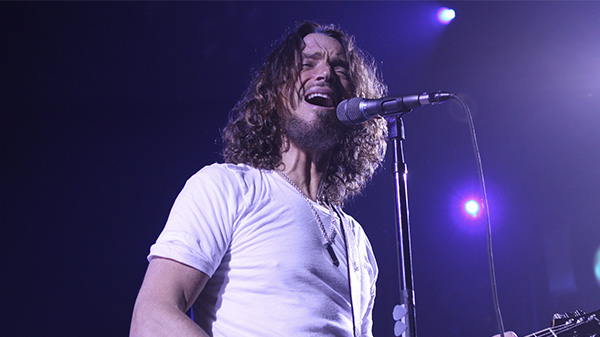 Momsen's been a fan of Cornell's since she was a young child, and his passing was rough on her.
Tragic personal losses
"That night, it was the last show of the tour, so I kind of stood outside, just wanted to say thanks and goodbye. And it was a brief sweet moment," Momsen recalled. "And we stayed in the parking lot, hanging out after and he left, and the next morning, I woke up to the most tragic news ever, and it hit me like a ton of bricks. I had never felt anything like that before."
In 2018, she was struck by another tragedy. The band's longtime producer Kato Khandwala passed away from injuries sustained in a motorcycle accident.
Momsen went into a depression, but music helped her get back on track. In November of 2020, The Pretty Reckless released their 4th studio album. Many of the tracks are Momsen's own thoughts regarding the tragic incidents.
"It took a lot to get out of it. The record pulled me out of the hole that I was in," she told Fox.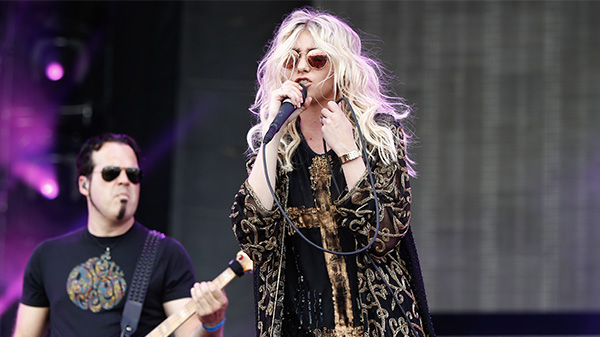 In these special times, with the COVID-19 pandemic raging, Momsen and her band had to come up with new ways of getting their music out there.
Releasing new music
That's certainly been a challenge.
"We had the record pretty much finished before the quarantine, but it's strange times to say the least," she said. "We obviously couldn't go on tour and we had some amazing tours, but we had to make some special covers and acoustic songs that wouldn't' have come to be if we weren't in this situation. I've been trying to keep positive through all this."
Taylor might be a great musician these days, but even if you don't listen to her music, you get to see her younger self in How the Grinch Stole Christmas every year. We love it, and Momsen herself thinks it's amazing.
"The fact that it comes back around every year – I think it's something to look forward to," she said. "And I think it just kinda brings happiness and joy to anyone who watches it."
We will always love watching How the Grinch Stole Christmas every year. We also adore seeing Taylor Momsen as "Cindy Lou Who" in it.
Please, share this story with friends and family on Facebook.