June Shannon – famously known as "Mama June" – became a star following the reality television star Toddlers & Tiaras, starring alongside her daughter Alana "Honey Boo Boo" Thompson.
Even though her family reached new heights of fame in years that followed, June's life has been a roller-coaster, packed with both weight problems and substance abuse.
Now, June Shannon has shared wonderful news with her fans, saying that she's clean and out of rehab.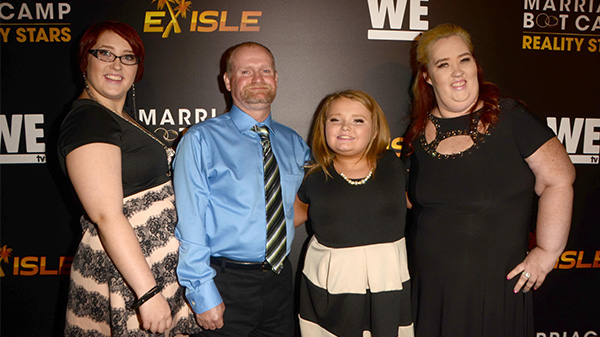 Alana Thompson was only 5 years old when she shot to fame alongside her mother June Shannon. She started her career on the reality television series Toddlers & Tiaras, a show that focused on children becoming pageant queens, along with the parents who push them behind the scenes.
Honey Boo Boo & Mama June
She and Mama June quickly gained plenty of interest from the viewers. June stood in the audience, helping Alana to get through the pageants.
"She knows … when I go like that [rubbing her stomach], she'll be knowing she needs to be showing the tummy to the judges," June said on the show.
Alana became famous for her confidence and bluntness, as well as several catchphrases including "redneckonize" and "a dolla makes me holla!"
Toddlers & Tiaras garnered plenty of criticism over the concept of parents dressing up children provocatively. Then, in 2012, a new series, Here Comes Honey Boo Boo, aired for the first time.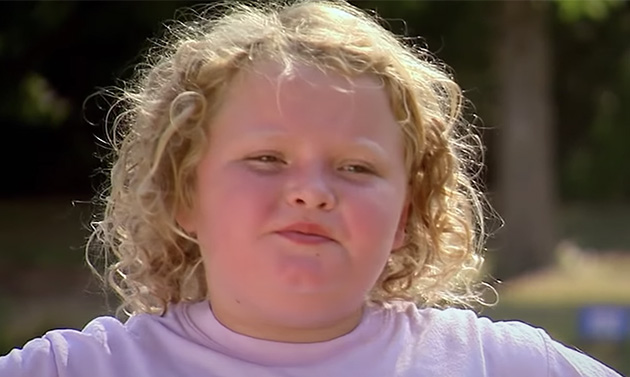 The show focused primarily on child beauty pageants, but also on Alana Thompson, her parents and her older sisters' – Lauryn "Pumpkin" Shannon, Jessica "Chubbs" Shannon, and Anna "Chickadee" Shannon – life outside the competition events.
Here Comes Honey Boo Boo
The reality TV show was was one of TLC network's highest-rated shows in its first season. But the reception was not all positive.
Tim Goodman, with The Hollywood Reporter, slammed the show in full.
"You know this show is exploitation. TLC knows it. Maybe even Mama and HBB know it, deep down in their rotund bodies. Here Comes Honey Boo Boo is a car crash, and everybody rubber-necks at a car crash, right? It's human nature," he wrote.
"Yes, except that if you play that card, you also have to realize that human nature comes with the capacity to draw a line, to hold fast against the dehumanization and incremental tearing down of the social fabric, even if this never-ending onslaught of reality television suggests that's a losing effort. You can say no to visual exploitation. You can say no to TLC. And you can say no to Honey Boo Boo Child."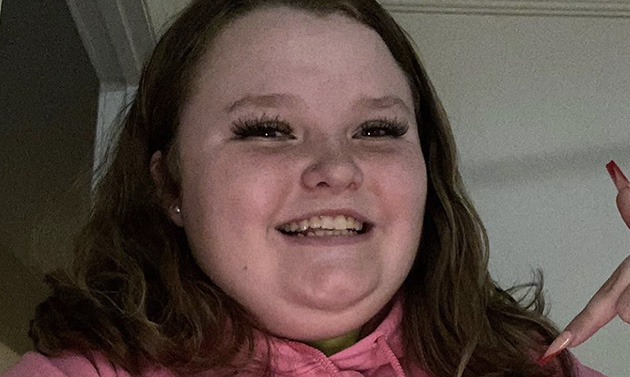 Yet the show was praised by others, with magazine Out saying that Alana Thompson displayed a very positive attitude towards her homosexual paternal uncle, Lee "Poodle" Thompson. Mom June Shannon, meanwhile, was praised for her "keen business sense" on the show.
Honey Boo Boo – cancelled
Here Comes Honey Boo Boo ran until 2014, when TLC abruptly announced that the show would be cancelled.
Reports surfaced that June was dating a man who had earlier been convicted. She and her daughter Lauryn denied the reports, but the show was nevertheless shut down.
"I want to make a post trying to clear up the rumors remember you can't believe everything you read!" Mama June wrote on Facebook.
"People sell stories to the tabloid everyday that are false! It isn't true, I promise my kids are No.1 priority over anything else and I would never put them in danger period over this or anything else they are my life this is my past I left him 10 years ago for it and I wouldn't go back."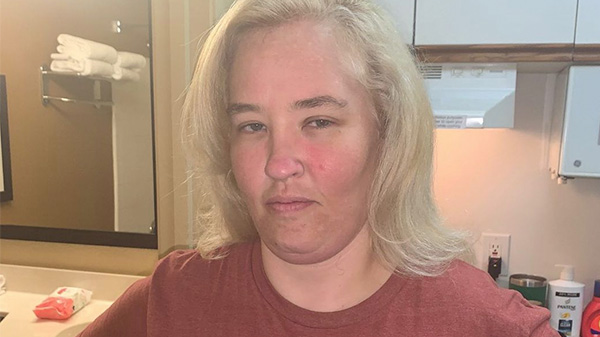 Honey Boo Boo and June moved on. By this point, Alana was already a huge star. In 2014, June then split from Alana's father, Mike "Sugar Bear" Thompson.
Mama June & Alana – relationship
Honey Boo Boo was without a doubt the star of her show. But at the same time, the audience had a great interest in her mom, June. It was the private life of Mama June, however, that would turn up some sad truths.
She'd struggled with morbid obesity during her adult life. After splitting from Mike Thompson, however, she decided to go through with surgery, as well a new diet.
She then had further surgery to remove the excess skin she had retained after dramatically dropping pounds. In total, June started her weight loss journey at 460 pounds – and ended up being a size 4!
It was a process that was both mentally and physically demanding.
"I think that her biggest thing [she has to] overcome is that fact that she still thinks of herself as a bigger person, because, even to this day, like, a couple of days ago we had a conversation, and … she looked in the mirror and was like, 'I'm still fat,'" daughters Laurin and Alana told EtOnline.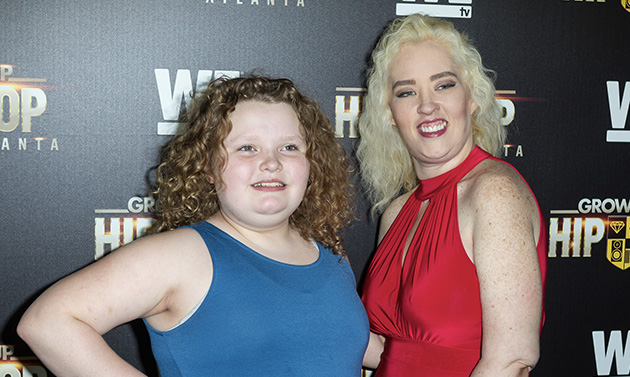 "And I guess because she's seen herself as a bigger person all these years, she doesn't realize how small she is."
Mama June – TV series
At the same time as June lost all that weight, she also starred in her own show called Mama June: From Not to Hot. It followed her weight loss journey, premiering in 2017. Her famous daughter Alana also featured.
Through the series, viewers got to see Alana going back to public school after being homeschooled. The family also moved back to Georgia.
The last couple of years have been full of headlines surrounding Mama June, and not all of them have been pleasant.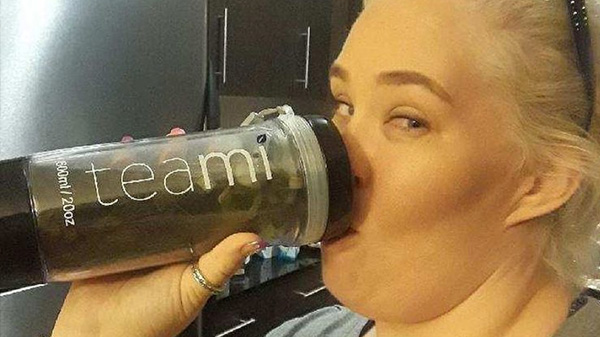 In March 2019, June and her boyfriend Eugene "Geno" Doak were arrested and charged with felony possession of narcotics at a gas station in Alabama. Rumors surrounded the family, and so daughter Lauren decided to put out a statement.
June Shannon – arrested and charged
"Hey guys, as you know, you've seen the stuff out in the media and our family is going through a rough patch," she said, according to People.
"But this year alone we have had a lot of happiness. And when my mom and Alana were out in California and everything seemed good. Then the next couple months rolled around and things took a turn. We're sharing our story in hopes that it helps another family and I sincerely want to thank our fans for always being there and loving and supporting us."
In the show, Alena and her family staged an intervention for their mother because of her substance problems.
"Mama, I would love to come home and stay with you — tell you about my day, but I can't do that because I'm scared," Alana said during the intervention.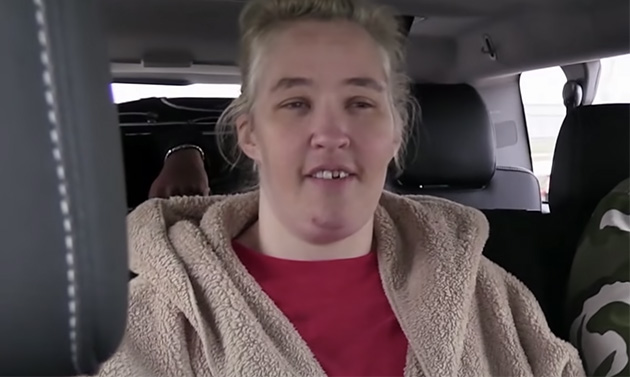 Following her mother's troubles and getting arrested, Honey Boo Boo made it very clear that she was not comfortable living in her mother's house until she got sober.
Entered rehabilitation program
Speaking with US Magazine, June Shannon explained that she and her boyfriend Geno Doak lived in a car before they entered a rehabilitation center.
She said the couple entered a chapel in Jackson, Georgia, declaring they were going to a treatment center for their substance issues. At the time, she was promoting her tv series Mama June: Road to Redemption.
"My thing was, 'All you want me to do is go into an inpatient facility so you can get rid of me and you can do what you want to do,'" June Shannon said.
Doak disagreed, declaring that he wanted to go with her. And two days later, after speaking to her daughters – and the production company – they were on their way.
"I don't have all the answers, but you know, I always wake up every morning and tell myself I'm gonna stay clean for the next 24 hours. No matter what COVID virus is happening, no matter what kind of mood I'm in," she said.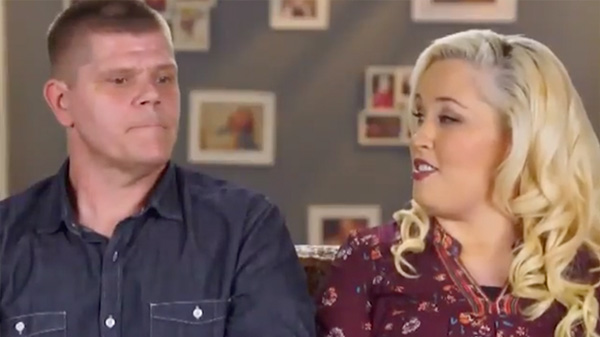 At the time June Shannon entered rehab, she only had $1.75 to her name. Finally, she came out of rehabilitation and now, she's working hard to rebuild her relationship with her children, as well as her finances.
Honey Boo Boo – now
"My goal is to live day by day," Mama June told US Magazine. "I would like to get some of this weight off of me and, you know, eventually, it will happen, but my sobriety and mending my relationships with the kids [are what] I'm getting back into."
As a result of Mama June's substance issues, Alana decided to move in with her 19-year-old sister, Lauren. In September last year, she decided to put out some encouraging words for anyone that may be going through the same thing.
A couple of weeks before Alana's birthday, the little girl was given an early gift when Mama June revealed she and boyfriend Geno had hit the six month milestone in their journey to become sober.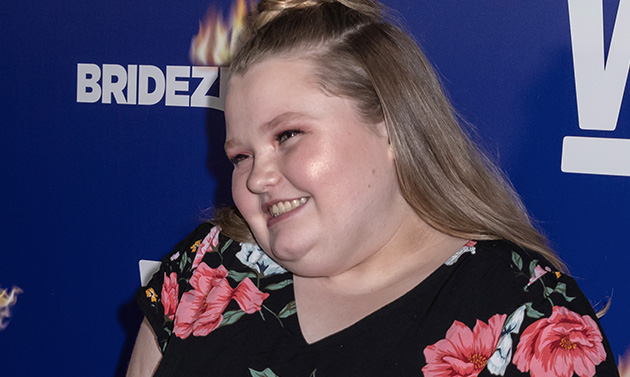 In 2016, Mama June decided to do something about her weight. As previously stated, she weighed 460 pounds at her heaviest.
Mama June – weight battle
In the television series Mama June: From Not to Hot, viewers got to see June's transformation. She underwent gastric sleeve surgery in 2016, and what followed was a completely new lifestyle. She hired a personal trainer and had a completely new diet.
Together with the surgery, her new lifestyle was a success. She lost more than 300 pounds. Via her Instagram page, Mama June showed her followers the amazing result.
In 2017 however, June started binge eating again, which resulted in a weight gain. Once again, she decided to do something about it.
"I'm joining a small weight-loss support group. Although I got rid of all my junk food, it would be great to get some help to keep the weight off long-term," she said. "I mean, I'm really nervous about walking into a room of people I don't know and talking about my overeating. I'm scared, but I've got to do something."
Following another weight loss journey, June stayed away from unhealthy food.
In September of 2018, she wrote an inspiring Instagram story concerning how she was trying to get back on track.
Speaks out on her health
"I've been struggling the last couple of months. I put on some more weight but I ain't worried, I'm still miss thang, aint nothing stopping me! I have way more time and I'm gonna start kicking booty getting back on track," she wrote.
However, the white powder made her lifestyle toxic. Now, following her stint on the rehabilitation center, she has once again gained weight, she says.
On the premiere of Mama June: Road to Redemption, June revealed she and her boyfriend Geno Doak had gained weight while getting sober.
"We have put on a couple of extra pounds," June said in an on-camera interview according to People. "I put on about 60, he's put on about 100. We put on a whole other person."
"But I'm gonna blame it on healthy COVID weight," June added.
June "Mama June" Shannon has been through a lot in her life. Even though her lifestyle once was very toxic and dangerous, she's now prevailed and are doing much better. We are so happy for you June, and wish you all the best in the future!
Please, share this story on Facebook with friends and family if you think June is a true fighter!