Alana Thompson, more famously known as Honey Boo Boo, first emerged on American reality television series Toddlers & Tiaras, later going on to get her own show, Here Comes Honey Boo Boo.
Though she's just 15 years of age, the reality star has already experienced plenty, and been involved with several personal rollercoasters involving her mother, June Shannon.
To become a celebrity might be many people's biggest dream, whether it's through standing on stage singing in front of thousands of people, starring in movies or writing the best book of the year.
However, the life of a celebrity can also be tough, with their private life often being one with their work.
Alana Thompson – Honey Boo Boo
Many celebrities have said that the one thing they wish for the most is to be able to go down the street in anonymity. Something as simple as being able to buy milk at the local grocery store without being recognized becomes a goal. With that said, the pressure is even more demanding and tough if you're a child celebrity.
One such child who's gained plenty of attention over the last eight years is Alana Thompson, more famously known as Honey Boo Boo. She's lived pretty much her whole life in the searing spotlight of the paparazzi and reality TV. Already, aged 15, she's been through a lot.
Honey Boo Boo – beauty pageants
Alana Thompson was only 5 years old when she shot to fame. She started her career on the reality television series Toddlers & Tiaras, a show that focused on children becoming pageant queens along with the parents who push them behind the scenes.
She and mom June Shannon quickly gained plenty of interest from the viewers. June stood in the audience, helping Alana to get through the pageants.
"She knows … when I go like that [rubbing her stomach], she'll be knowing she needs to be showing the tummy to the judges," June said on the show.
Alana became famous for her confidence and bluntness, as well as several catchphrases including "redneckonize" and "a dolla makes me holla!"
Toddlers & Tiaras gained plenty of criticism over the concept of parents dressing up children provocatively. Then, in 2012, a new series, Here Comes Honey Boo Boo, aired for the first time.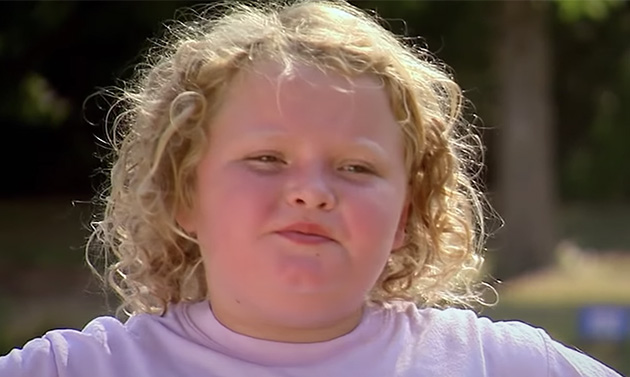 The show focused primarily on child beauty pageants, but also on Alana Thompson, her parents and her older sisters' – Lauryn "Pumpkin" Shannon, Jessica "Chubbs" Shannon, and Anna "Chickadee" Shannon – life outside the competition events.
Here Comes Honey Boo Boo
The reality TV show was was one of TLC network's highest-rated shows in its first season. But the reception was not all positive.
Tim Goodman, with The Hollywood Reporter, slammed the show in full.
"You know this show is exploitation. TLC knows it. Maybe even Mama and HBB know it, deep down in their rotund bodies. Here Comes Honey Boo Boo is a car crash, and everybody rubber-necks at a car crash, right? It's human nature," he wrote.
"Yes, except that if you play that card, you also have to realize that human nature comes with the capacity to draw a line, to hold fast against the dehumanization and incremental tearing down of the social fabric, even if this never-ending onslaught of reality television suggests that's a losing effort. You can say no to visual exploitation. You can say no to TLC. And you can say no to Honey Boo Boo Child."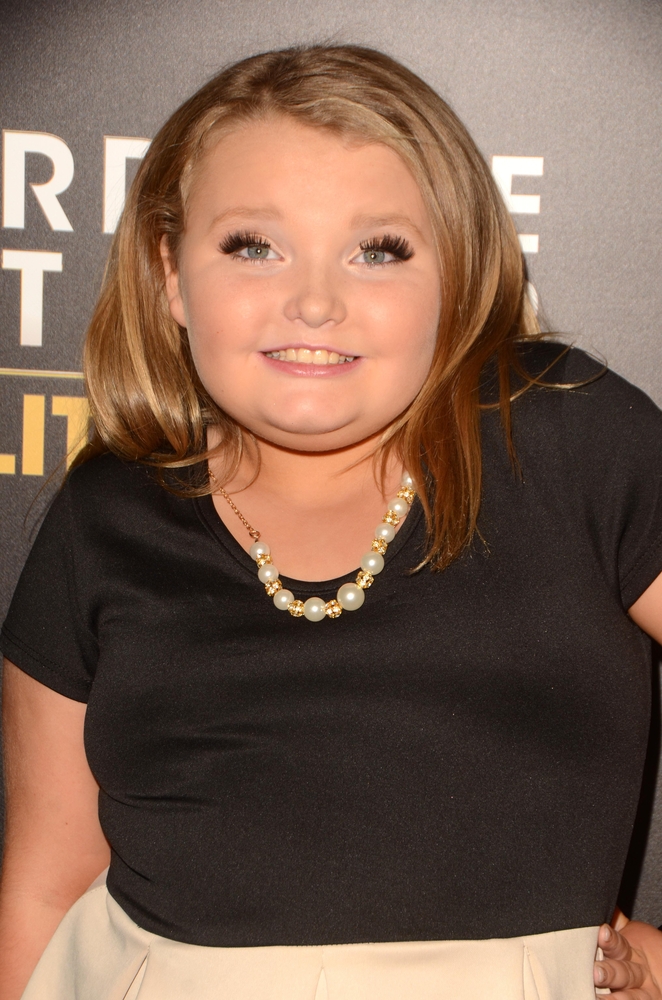 Yet the show was praised by others, with magazine Out saying that Alana Thompson displayed a very positive attitude towards her homosexual paternal uncle uncle, Lee "Poodle" Thompson. Mom June Shannon, meanwhile, was praised for her "keen business sense" on the show.
Honey Boo Boo – cancelled
Here Comes Honey Boo Boo ran until 2014, when TLC abruptly announced that the show would be cancelled.
Reports surfaced that June was dating a man who had earlier been convicted. She and her daughter Lauryn denied the reports, but the show was nevertheless shut down.
Honey Boo Boo and June moved on. At this point, Alana was already a huge star. In 2014, June split from Alana's father, Mike "Sugar Bear" Thompson.
The relationship between Mike and his daughter wasn't the best. Last year, Alana "Honey Boo Boo" Thompson chose to speak out on their daughter-father relationship.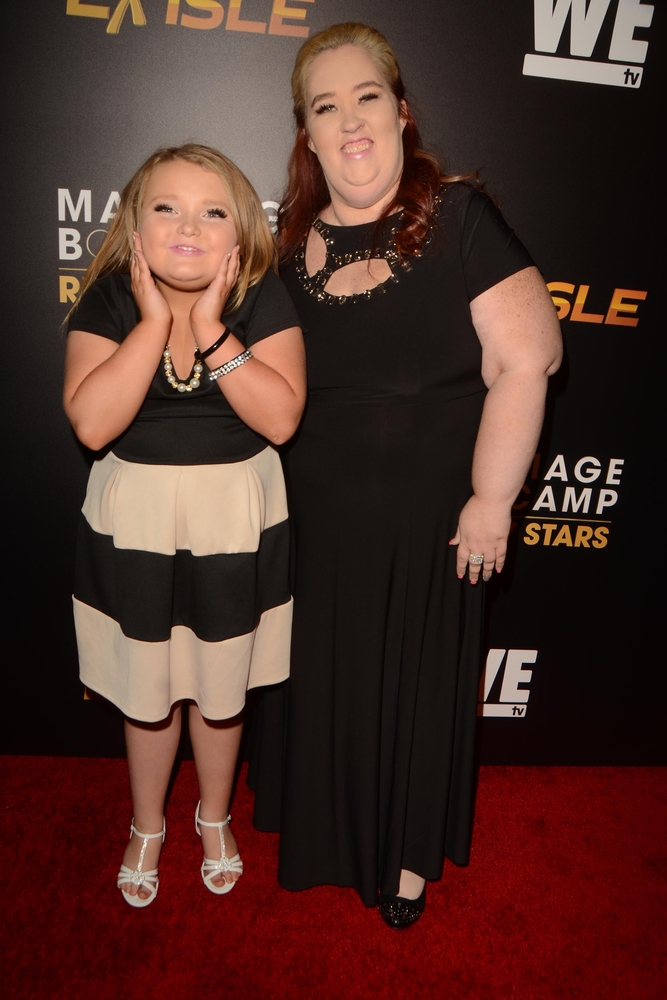 According to Alana, he isn't involved in her life at all.
"The only time I ever see him is if we're filming with him, which is very rarely," Alana told OK! Magazine.
"I tell myself all the time, I'm not going to put effort into something where there's no effort being put in by the other person, or the other person doesn't even care. So I'm not going to care about something that the other person don't care about.
"He knows that I think we should have a better relationship, that we should see each other, like, once a month."
Relationship with June Shannon
Honey Boo Boo was without a doubt the star of her show. But at the same time, the audience had a great interest in her mom, June. It was the private life of Mama June, however, that would turn up some sad truths.
The mother struggled with morbid obesity during her adult life. After spitting from Mike Thompson, however, she decided to go through with surgery, as well a new diet.
She then had further surgery to remove the excess skin she had retained after dramatically dropping pounds. In total, June started her weight loss journey at 460 pounds – and ended up being a size 4!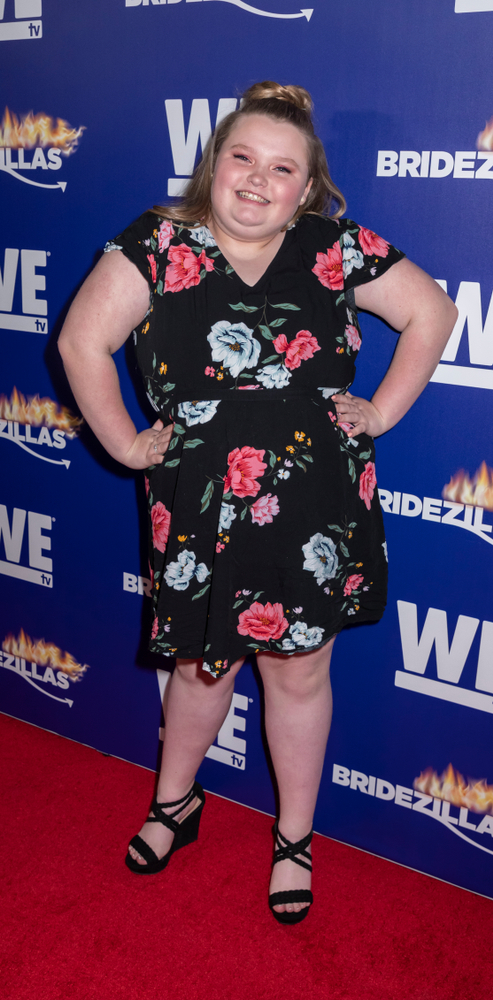 It was a process both mentally and physically demanding.
"I think that her biggest thing [she has to] overcome is that fact that she still thinks of herself as a bigger person, because, even to this day, like, a couple of days ago we had a conversation, and … she looked in the mirror and was like, 'I'm still fat,'" daughters Laurin and Alana told EtOnline.
"And I guess because she's seen herself as a bigger person all these years, she doesn't realize how small she is."
Mama June – TV series
At the same time as June lost the weight, she also starred in her own show called Mama June: From Not to Hot. It followed her weight loss journey, premiering in 2017. Famous daughter Alana also featured.
In the series, viewers got to see Alana going back to public school after being homeschooled. The family also moved back to Georgia.
Alana also appeared in Dancing with the Stars Junior in 2018, where she partnered with Tristan Ianiero and was mentored by Artem Chigvintsev. The duo placed 8th in the competition.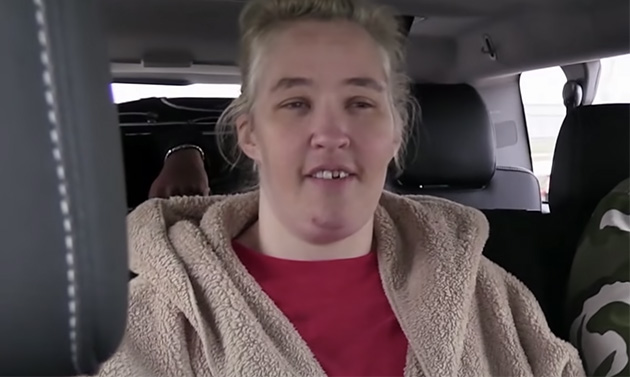 The last couple of years have been full of headlines surrounding Mama June, and not all of them have been pleasant.
June Shannon – arrested and charged
In March of last year, June and her boyfriend Eugene "Geno" Doak were arrested and charged with felony possession of narcotics at a gas station in Alabama. Rumors surrounded the family, and so daughter Lauren decided to put out a statement.
"Hey guys, as you know, you've seen the stuff out in the media and our family is going through a rough patch," she said, according to People.
"But this year alone we have had a lot of happiness. And when my mom and Alana were out in California and everything seemed good. Then the next couple months rolled around and things took a turn. We're sharing our story in hopes that it helps another family and I sincerely want to thank our fans for always being there and loving and supporting us."
In the show, Alena and her family staged an intervention for their mother because of her drug problems.
"Mama, I would love to come home and stay with you — tell you about my day, but I can't do that because I'm scared," Alana said during the intervention.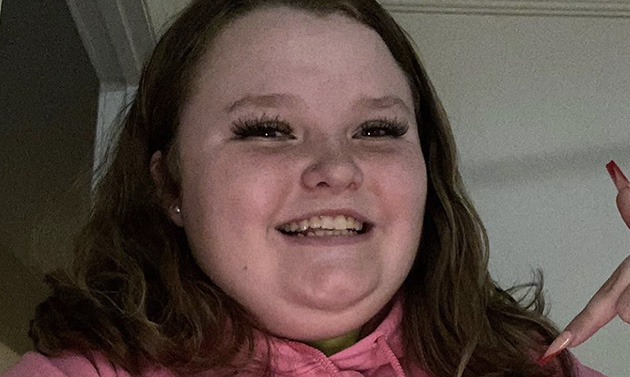 Following her mother's trouble with drugs and getting arrested, Honey Boo Boo made it very clear that she was not comfortable living in her mother's house until she got sober.
Honey Boo Boo – living
As a result, Alana decided to move in with her 19-year-old sister, Lauren. In September last year, she decided to put out some encouraging words for anyone that may be going through the same thing.
"Can we just be real for a second? Let me tell y'all how proud I am of myself! I have honestly been thought hell and back this year! And i'm still standing! I have been doing so good in school and just being more happy!," Honey Boo Boo wrote. "I get so much hate but then i think about who all loves me and I know them haters mean nothing. Let me just be the one to tell y'all if you are going through anything right now trust me it gets better you are worth it , I'm so proud of you, I can see you trying, I love you!"
On August 28, Alana "Honey Boo Boo" Thompson celebrated her 15th birthday. She received one very special gift from music group Sorellé. They sang Happy Birthday a cappella in a personalized video to the birthday girl.
Not only that, but a couple of weeks before her birthday, she was given an early gift when June revealed she and boyfriend Geno had hit the six-month milestone in their journey to become sober.
Honey Boo Boo – today
"Hey guys, real quick I just wanted to jump on here. I know my birthday isn't until Monday, but I want to share this six-month blinged out chip that my manager sent me for my birthday," June said.
"It's probably the most thing I'm proud of because now me and Geno are over six months clean. This is amazing, y'all. I'm so proud of this."
Through her Instagram page, Alana "Honey Boo Boo" Thompson shares pictures with her followers. It certainly looks like the young star is feeling very good, happy and healthy, and that's the most important thing!
We hope that Alana "Honey Boo Boo" Thompson really makes the most of her teenage years. We wish her all the best in the future!
Please share this story with friends and family.