Laura Ingraham has been a recognizable face at Fox News for several years now. The 58-year-old is somewhat of a polarizing figure on TV, but she's certainly been successful when it comes to forging a career in an extremely competitive arena.
But what about her private life? Here's all you need to know about the talkshow host.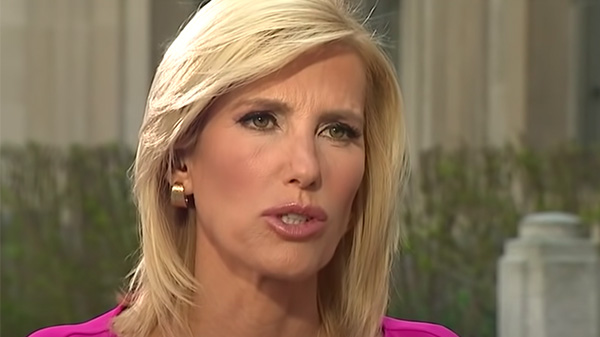 Laura Ingraham was born June 19, 1963 in Glastonbury, Connecticut. Her upbringing was one of the working class. Laura's father, James Frederick Ingraham III, was a World War II veteran and carwash owner. Her mother, Anne Caroline Kozak, meanwhile, worked at the local school and later as a waitress.
Laura Ingraham's school life
Ingraham grew up alongside three older brothers. "They were pretty rough and tumble," she explains.
Perhaps surprisingly, she wasn't politically involved at school, focusing instead on athletics.
In 1981, she graduated from Glastonbury High School and moved on to college. Ingraham attended the private University of Dartmouth in Hanover, New Hampshire for her undergrad. There, she worked as the editor-in-chief of the prestigious conservative Dartmouth Review school newspaper. Ingraham became its first female editor, and she sure knew how to stir the pot.
"The Review took over my life," Ingraham told the Hartford Courant in 1999.
"Here you had all these '60s liberals — who used to be storming administration buildings themselves — in power at Dartmouth, and they didn't know what to do with this conservative independent paper. I was sued a couple of times for libel by professors. We ended up on '60 Minutes.' It was a real catalyst for political involvement — and made doing 'Crossfire' look like nothing."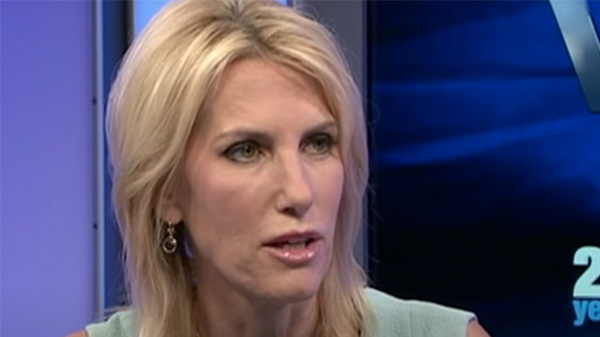 During her time with the paper, she sent an undercover reporter into a LGBTQ university organization to report on who was attending, according to Business Insider.
Sued at Dartmouth
She interviewed people like conservative pundit and politician William Bennett, Pat Buchanan and American Spectator editor Emmett Tyrrell. However, her spell at the newspaper would also be one embroiled in scandal.
Ingraham came under fire from a lawsuit when the paper was sued for libel by then professor William Cole. She'd written an article about his class which said that his class was "the most outrageous," on campus, calling him a "used Brillo pad."
″Mr. Cole is black; he alleges that the Review purposely publishes articles … to defame and ridicule blacks," Magistrate Jerome Niedermeier said. ″In fact, the Review makes no secret of its opposition to many blacks present at Dartmouth."
Ingraham didn't agree at all, calling the lawsuit "absurd".
″I'm not sure who won but I feel I've made a point,″ she said. ″It is a tremendous breakthrough for investigative journalism in the classroom.″
After the two-year libel suit, Cole and the Dartmouth Review signed a 21-page statement agreeing to end the dispute. In addition, Cole had sought $600,000 in damages. He didn't receive any money.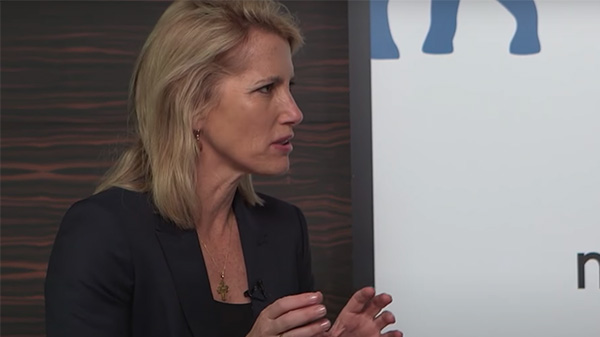 Ingraham would also work with conservative activist Gary Bauer as a speechwriter for William Bennett.
Speechwriter work
Following her graduation, she went on to work as a speechwriter in the Reagan administration and the Secretary of Transportation. She later returned to school, earning her Juris Doctor at the University of Virginia School of Law.
Ingraham went on to work as a judicial clerk in the Second Circuit Court of Appeals in New York for Ralph Winter, a well-known and respected federal judge.
Then, she worked for Court Justice Clarence Thomas in United States Supreme Court and also for law firm Skadden, Arps, Slate, Meagher & Flom. At the law firm, she worked along Bob Bennett, the brother of William Bennett.
"She's a force of nature," Bob Bennett said. "She was very able, very bright and had a lot of energy. It was also very clear to me that the law was too confining for her. Listen, if she stuck with practicing law, she would have been a tremendous success. But her real interest and skills lay in politics. She had strong opinions and was very effective in how she articulated them. I thought it would be a good match for her."
Ingraham's career in media started off in the mid-1990s. She had her own show at MSNBC named Watch It!.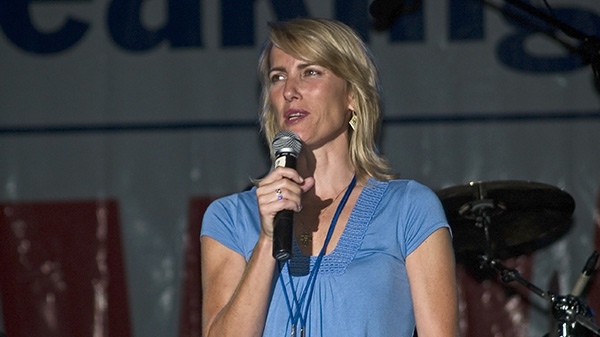 In 2001, she launched the radio program The Laura Ingraham Show. It was heard on more than 300 stations as well as on XM Satellite Radio. The show was recorded in Washington, D.C, featuring Ingraham's views on a wide range of political topics.
She also appeared as a frequent guest host of The O'Reilly Factor on Fox News, a television network she later would return to.
Becoming a "pundette"
For Ingraham, the Clinton-Lewinsky scandal was a big thing since it was the start of young conservative women getting airtime as political pundits, known as "pundettes", according to the Los Angeles Times.
She had talents older pundits didn't like and were afraid of. Unlike others, she didn't come from a job in journalism.
"She is young, sexy and ambitious," journalist Eric Alterman wrote.
"She argues politics the way lawyers argue cases, as if there can be no possible interpretation other than her own, and what can possibly be the matter with her pathetically out-to-lunch opponent?"
In 2004 The Laura Ingraham Show moved to Talk Radio Network and continued growing. She was rated the No. 5 radio show in the US by Talkers Magazine in 2012.
Ingraham also got herself featured on the cover of The New York Times Magazine in 1995 for a story on young conservatives.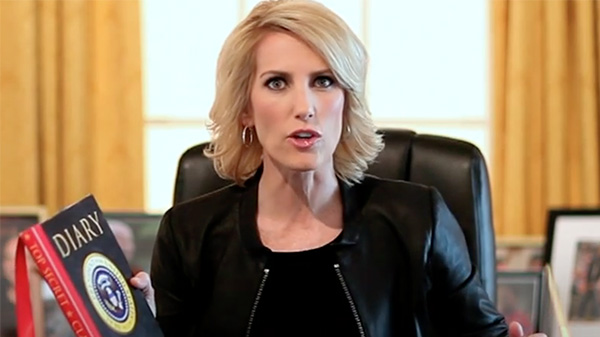 Thereafter, Ingraham quickly rose to become one of the most powerful women in the field of political and cultural commentary.
Laura Ingraham – Fox News
Yet she wanted a bigger platform for her show. In 2008, her wish came true. She got a three-week trial period for the television show Just In on Fox News.
Ingraham announced in 2012 that she was leaving after nearly a decade with the Talk Radio Network. Her popular radio show The Laura Ingraham Show moved to the Courtside Entertainment Group as of January, 2013.
At the same time, she also founded the conservative American website LifeZettle.
Then, in October, 2017, she became the host of a new Fox News Channel program, The Ingraham Angle. It became an instant success.
In July of 2018, the Ingraham Angle was the third-highest rate cable TV news program in the adults' 25-54 demographic among all cable news programs in June of the same year, according to Variety. It has a whopping 2.6 million viewers.
Besides her work in television and radio, Ingraham's also the author of several books. She has written several New York Times bestsellers, The Hillary Trap, Shut Up & Sing, Power to the People, and The Obama Diaries, among others.
Laura Ingraham – relationships
Laura Ingraham's been involved in several relationships. The well-known political commentator and talkshow host has dated plenty of prominent men. She's not currently – and never has been – married.
Since being in the public eye, many of her relationships have been public. Of course, that meant that gossip was certain to arise.
While studying at Dartmouth, Ingraham met Dinesh D'Souza. He was an exchange student from India and, though other students made fun of him Ingraham and he grew close. He taught her how to write news stories and track down sources. More importantly, though, as mentioned in Politico, how to stay firm with her principles.
They eventually became a couple and got engaged. Although they never made it through the isle, their relationship as friends would carry on.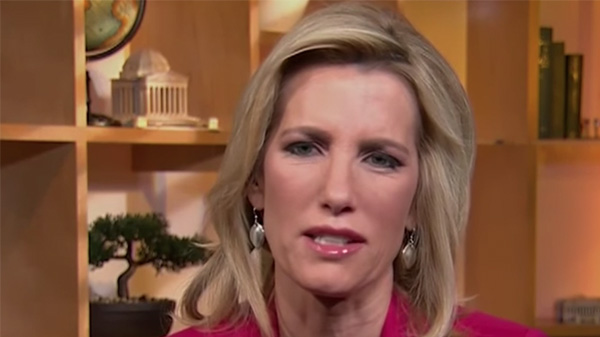 D'Souza was described as "political pundit, writer, documentary-film maker, and onetime wunderkind of the intellectual elite" in Vanity Fair.
Dating history
In 2014, D'Souza was sentenced for campaign finance fraud. Ingraham came to his defense, writing a letter to the judge.
"Dinesh is simply one of the finest human beings I have ever met," Ingraham wrote in her letter.
"His generosity of spirit, philanthropy, keen sense of compassion and devotion to country are what I hope my own children exhibit when they mature into adults. Until this recent unfortunate chapter, his life has been the quintessential immigrant success story. I understand the facts of his case and that the court takes his plea very seriously. I simply urge, during this sentencing phase, that you consider his life in its totality — his contributions, humility and compassion."
In the 1990s, as Ingraham's TV career began to pick up speed, her love life attracted more publicity and attention.
In 2008, The New Yorker reported that Ingraham dated political pundit Keith Olbermann "briefly a decade ago." Their political views were polar opposite. That, however, wasn't the reason to why the couple went separate ways, according to Olbermann.
He said: "There were a few problems. There were a few things that I could see were going to be impediments. Oddly, they were not political things."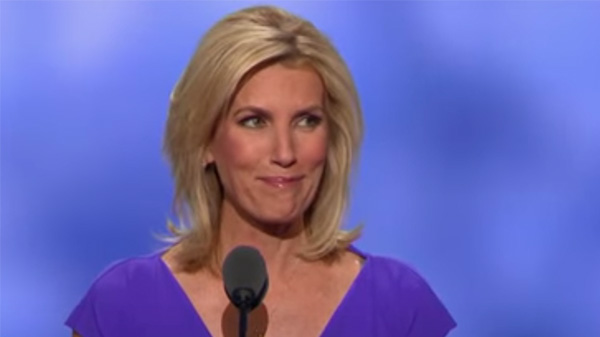 Over the following years, their political differences sure seemed to be a problem.
Icy relationship
Ingraham suggested that Olbermann had insulted American troops, saying:
"I believe MSNBC really needs to bring in a medical team at this point… I don't know what happened to him, I really don't. He didn't use to be this way."
In 2017, Olbermann called her out. He claimed she had "vandalized her ex-boyfriend's house by stuffing the garden hose through the letter slot."
Moving forward, Ingraham reportedly dated former politician and democratic Senator Robert Torricelli in 1999, as well as economist and former president of Harvard University, Lawrence H Summers, in the early 2000s.
Laura Ingraham – breast cancer
In 2005, The Harvard Crimson reported that "tabloids were abuzz with rumors of [Lawrence's] relationship with conservative radio host Laura Ingraham". However, neither of them have confirmed they were dating.
The same year, Laura Ingraham met and dated entrepreneur James V Reyes. They got engaged in April, 2005, but just a month later, a tragedy would ultimately end their engagement.
In 2005, Ingraham was diagnosed with an aggressive type of breast-cancer. She was preparing for surgery, and the same day called in to tell her listeners about the diagnosis.
Following her chemotherapy treatment, the cancer was gone.
"The coast is clear," Ingraham said in an interview with Talkers in 2013.
"I try to go on without obsessing about it all that much. It was not a pleasant experience to go through and I treated it like training for a marathon, or writing a law school essay. I powered through it and did not want people to pity me."
Laura Ingraham – children
Laura Ingraham's a supporter of domestic and international adoption, which has led to the 58-year-old talkshow host adopting three children.
12 years ago, she adopted her first daughter, Maria, from Guatemala. Ingraham later adopted two more children, Dmitri and Nikolai from Russia. They live together happily in Washington D.C!
Please share this story with friends and family!