Mama June Shannon is celebrating one year of marriage with "best friend" Justin Stroud!
The reality star commemorated her first anniversary to Stroud with a lengthy post on Instagram, calling him "the most imperfect person but the most perfect person in my eyes."
The 43-year-old went on to say, "A lot of people didn't want us together or thought we wouldn't… make it but we have been through ALOT to say the least."
READ MORE:
Shannon thanked Stroud for remaining by her side through thick and thin, saying she "never experienced that before."
"I know it's hard to deal with at times but I'm glad [you're] with me and girls," she wrote. "… I can't wait to see what the future holds cause I [know] all the good the bad and whatever life throws at either of us we will get [through] it together."
The couple married at a Georgia courthouse on March 23, 2022. On their sixth month wedding anniversary Shannon confirmed their "spur of the moment" decision.
"We're here today to clear up some rumors," she said at the time. "[We] are off the market. Guys, you know what, when you know, just know."
"That's right, no jokes, I really was scared of the M-word, but hey, Justin made me not be scared of it anymore because he wifey-ed me up."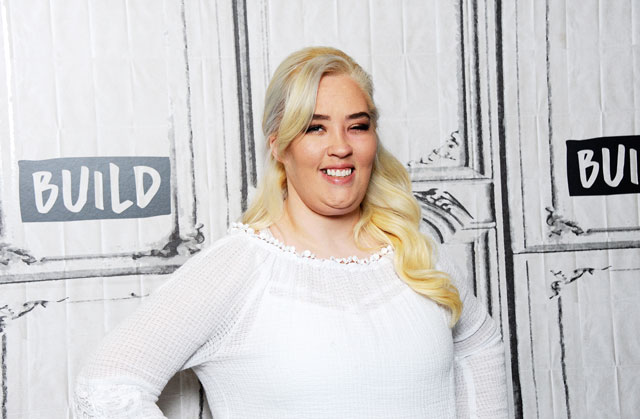 Earlier this year in February, Shannon and Stroud "celebrated their love in front of family and friends with a glamorous and intimate oceanfront ceremony," according to a press release, in Panama City, Florida.
The second ceremony, which was attended by Shannon's daughters and grandchildren, was filmed for Mama June: Family Crisis.
"This was the first time the family had all been together since 2014," Shannon told ET, "so it was really special to get married in a place where my family and I have had so many memories!"
Congratulations, Mama June! May you live a life full of happiness with Justin.
Please share this story on Facebook to congratulate Mama June!