There will be only 30 people in attendance at Prince Philip's funeral. Most of them will be family and friends, but it's perhaps one person who's not attending the funeral that is causing the most stir.
If you didn't know by now, Prince Harry is traveling back to England to attend the funeral, but Meghan Markle will stay in the US.
Sources have told news outlets that's because she's been advised not to travel because she's pregnant.
However, the Daily Mail is reporting that it could be due to a whole different reason entirely – and one that has to do with her relationship with the royal family.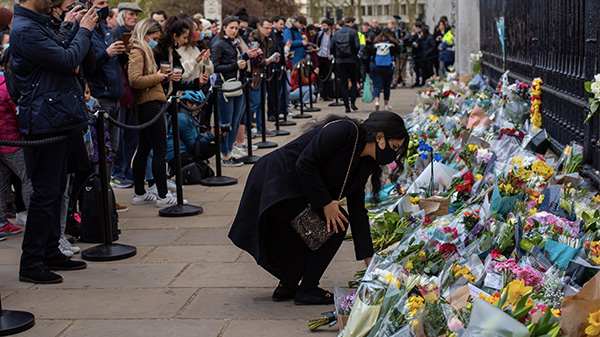 Prince Philip spent several weeks in the hospital earlier this year, before sadly passing away on Friday, aged 99.
Prince Philip's passed away
In a statement, the Palace said the Queen had "deep sorrow" following her husband's passing. By the time of his death, he had become the longest-serving royal consort in British history.
"It is with deep sorrow that Her Majesty The Queen announces the death of her beloved husband, His Royal Highness The Prince Philip, Duke of Edinburgh.
His Royal Highness passed away peacefully this morning at Windsor Castle.
Further announcements will made in due course.
The Royal Family join with people around the world in mourning his loss.", the statement read.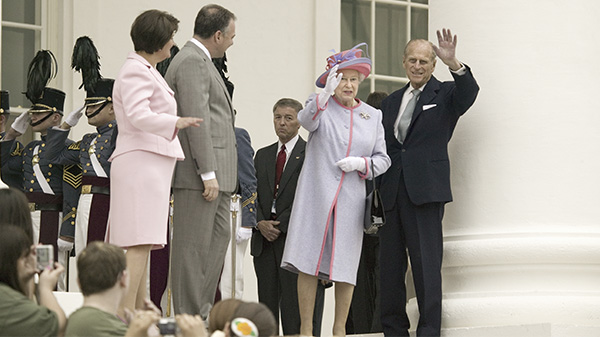 Following Prince Philip's passing, the flag at Buckingham Palace was lowered to half-mast. A note was also posted to the gates of the palace to mark his death.
"A moment of sadness"
Many people went out of their way to pay their respects to the prince by putting flowers outside the palace gates. Others decided to visit Windsor Castle instead.
However, Buckingham Palace wrote in a statement that they would rather see people not turning out in droves due to the ongoing pandemic. They also made clear their wishes for donations to charity ahead of the leaving of flowers.
On Saturday, a 41-gun salute took place at several locations around the British empire to honor Prince Philip.
Both his grandsons, Harry and William released their own statements following his passing.
Harry said that his grandfather was, "authentically himself".
"My grandfather was a man of service, honour and great humour", Harry said. "He was authentically himself, with a seriously sharp wit, and could hold the attention of any room due to his charm—and also because you never knew what he might say next."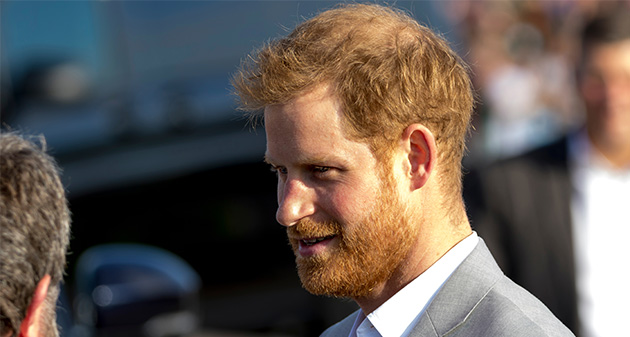 "So, on that note, Grandpa, thank you for your service, your dedication to Granny, and for always being yourself. You will be sorely missed, but always remembered—by the nation and the world. Meghan, Archie, and I (as well as your future great-granddaughter) will always hold a special place for you in our hearts."
William: "I will always be grateful"
Prince William, meanwhile, described his grandfather as an "extraordinary man".
"My grandfather's century of life was defined by service – to his country and Commonwealth, to his wife and Queen, and to our family," William said in a statement.
"I feel lucky to have not just had his example to guide me, but his enduring presence well into my own adult life – both through good times and the hardest days. I will always be grateful that my wife had so many years to get to know my grandfather and for the kindness he showed her."
William added: "I will never take for granted the special memories my children will always have of their great-grandpa coming to collect them in his carriage and seeing for themselves his infectious sense of adventure as well as his mischievous sense of humour!"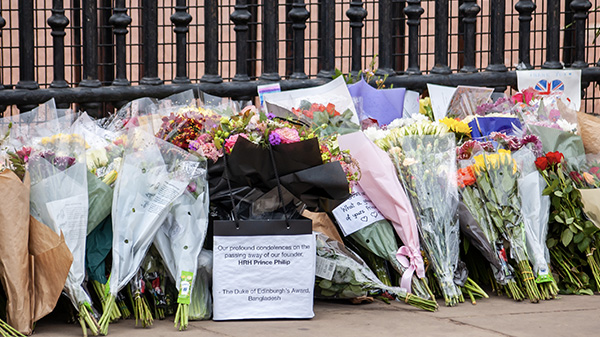 Prince Philip's funeral will take place at the famous St George's Chapel in Windsor. However, it will be quite different because of the Covid-19 pandemic.
Prince Philip – funeral plans
The Evening Standard reports that Queen Elizabeth had the very difficult task of deciding who should attend the service in honour of her beloved husband. Originally, over 800 guests were planned to attend when plans were made long ago. However, the total amount will now be around 30, with pretty much only close family in attendance.
Plans for the funeral – which the Evening Standard say has been dubbed "Operation Forth Bridge" – have been in place for many years.
In a lengthy statement on their website, Buckingham Palace announced many details of the funeral. It will be held on April 17, and at three o'clock, the funeral service will begin with a national minute of silence.
Just as for Queen Elizabeth I, it will be a Ceremonial Royal Funeral rather than a State funeral (reserved mainly for monarchs).
Prince Philip's coffin will be carried in a specially-built Land Rover, which he was involved in designing himself. The eight-minute procession will begin at the entrance of Windsor Castle and end at the nearby St George's Chapel.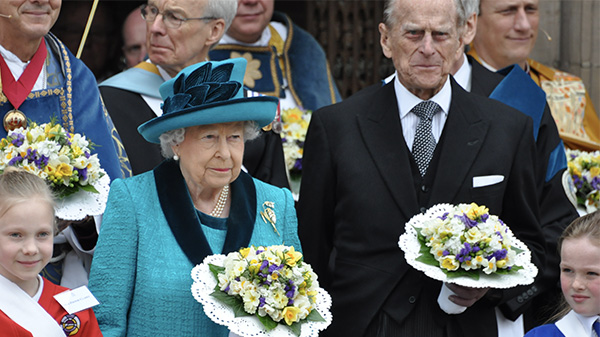 "The Duke of Edinburgh had a hand many years ago in the design of these vehicles," a Buckingham Palace source told The Sun.
Specially designed vehicle
That Prince Philip's coffin will be carried in a Land Rover probably sounds strange to some, but this is line with his own wishes, according to the Daily Mail.
The Land Rover, as previously mentioned, was designed in part by Philip himself, and is said to be a modified "Defender 130 Gun Bus", which was commissioned in 2005. The Independent reports that the Land Rover will be flanked by several pall bearers reflecting Prince Philip's special relationships with the military – the Royal Marines, Regiments, Corps and Air Stations.
"Just stick me in the back of a Land Rover and drive me to Windsor," he once told the Queen when discussing his funeral, Daily Mail reports.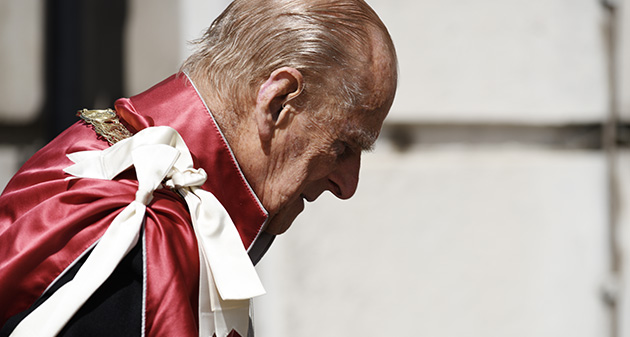 All of the Queen's four children and their spouses – the Prince of Wales and the Duchess of Cornwall, the Princess Royal and Vice Admiral Sir Timothy Laurence, the Duke of York, and the Earl and Countess of Wessex – will be attending the funeral, accompanied by their 10 grandchildren, as well as the Duchess of Cambridge, Kate Middleton – a future Queen.
Meghan Markle – staying in the US
According to People, Meghan Markle will stay in the US because she's "been advised by her physician not to travel". She and Prince Harry are expecting their second child.
But it seems like that might not be the whole truth, at least according to the Daily Mail.
Meghan has remained in her and Harry's new home in Montecito, California. Her mother, Doria, lives in Los Angeles, about 90 minutes away, so Meghan and baby Archie will most likely have company while Harry is away.
Meghan is said to have had a good relationship with Prince Philip, who was her grandfather-in-law.
However, according to an insider with close ties to Meghan, she didn't travel with her husband to the UK. Why? because of the whole situation following the Oprah interview.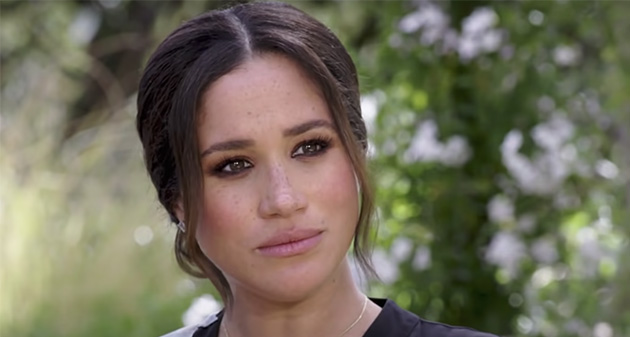 "Meghan said her main concern right now is supporting Harry. She said she left it up to him as to whether or not she would attend the funeral," the source told DailyMail.
"Stress is the last thing Meghan needs"
Her friend says she's staying in the US because she doesn't want to be "the center of attention".
At the same time as Meghan has kept a low profile after their primetime interview, she's also preparing for the birth of her second child, who's expected this summer. Her mother Dora has thus insisted that she stays in the US.
"Like Harry, Doria is very protective of Meghan and doesn't want to see her putting her own health at risk. Stress is the last thing Meghan needs right now," the source said."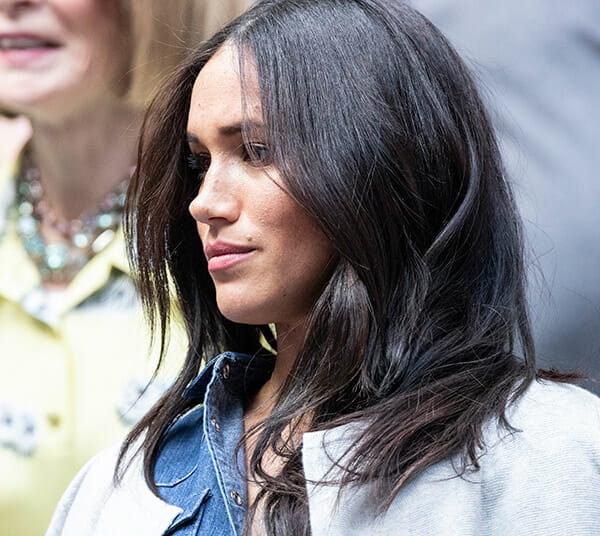 The funeral for Prince Philip will see a sort of truce between the royal family and Harry. Since the interview with Oprah Winfrey, Harry and Meghan's relationship with the Palace hasn't been at its best. But now, the family will get together and focus on the mourning of Philip, as well as honoring him together.
Harry's reunion with William
Harry and William's relationship might be at a particularly sour point, but the funeral for their grandfather will be a moment when they will actually meet. Hopefully, they can enjoy some semblance of peace.
And in fact, the two brothers will be very close to each other during the funeral.
The Daily Mail reports that William and Harry will stand shoulder-to-shoulder as they walk behind Prince Philip's coffin.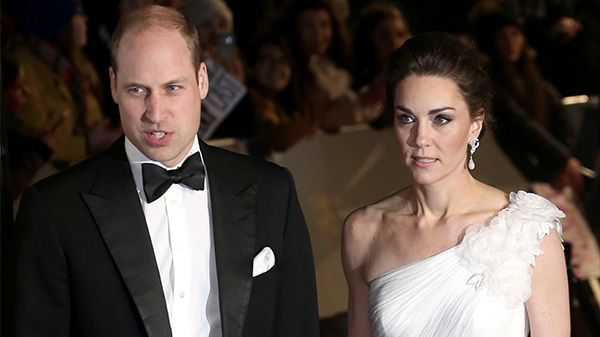 "This is the first time we're going to see them together since Harry and Meghan left for their new life in America," the source tells Daily Mail.
"The beginning of a reconciliation"
"There has been so much bad blood but everyone is hoping that, perhaps, this will mark the beginning of a reconciliation."
Even though the funeral itself will mark a very sad event, the timing of Harry meeting his family again couldn't be better, according to royal expert and author Penny Junior.
"My hope is that if something good can come out of the Duke's death it will be that it brings the family together. But clearly there is a lot of hurt there on all sides, and I imagine they will all be feeling apprehensive about seeing one another again," she said.
"With luck, their desire to support the Queen and pull together for her sake, which I am sure is what the Duke would have wanted, will win the day."
Harry is said to be already in the UK. Since arriving, he's been in quarantine at the Nottingham Cottage where he actually proposed to Meghan in 2017.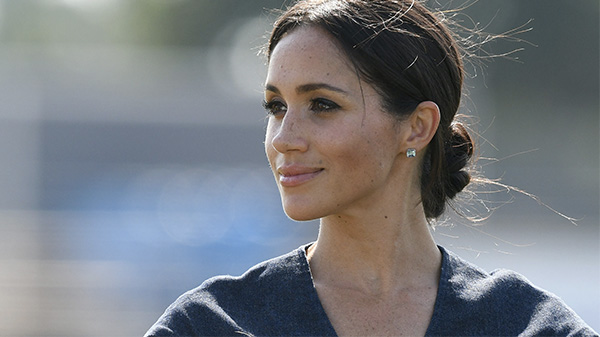 The cottage is located only minutes away from his brother William's house.
Meghan Markle – relation with the Queen
He will be able to leave his quarantine after five days, rather than the 10 days usually required. As a result, he will be able to attend his grandfather's funeral. Official guidelines state that those coming in from outside the UK can leave isolation "on compassionate grounds", according to Yahoo.
The Queen will be able to meet Harry after several months apart. And at the same time, she's OK with Meghan not being there.
"Meghan said attending or not attending Prince Philip's funeral isn't going to change her relationship with the Queen," the insider close to Meghan told DailyMail. "She said the Queen understands her absence and would want her to stay safe and healthy for the baby."
"Meghan said this is the opportune time for Henry to mend his relationship with his brother and his dad. She doesn't need to be there for that."
We really hope that Prince Philip's funeral will be a wonderful moment for everyone to say goodbye. Rest in peace, Philip, you will be dearly missed.
Please, share this article with friends and family on Facebook to honor Prince Philip!