Gavin MacLeod became a household name in the 1970s, starring in the Mary Tyler Moore Show and Love Boat.
And yet, following his great success, he also struggled with both alcoholism and depression, and very nearly took his own life.
This is the life story of Gavin MacLeod.
Gavin MacLeod – television legend
Gavin MacLeod is a true legend of television, having had a long and successful career on several smash-hit television shows.
However, before he was known to the US public, he had a stint in both theater and film which not everyone will know about, even working alongside Ronald Reagan and Robert Redford.
In fact, he was only 4-years old when he took to the stage for the first time. Ever since, MacLeod's proven himself to be a talented actor, as well as a great man. However, he's also struggled greatly, and came close to losing his battle with alcoholism and depression …
… Suffice to say Gavin MacLeod's life has had its fair share of ups and downs.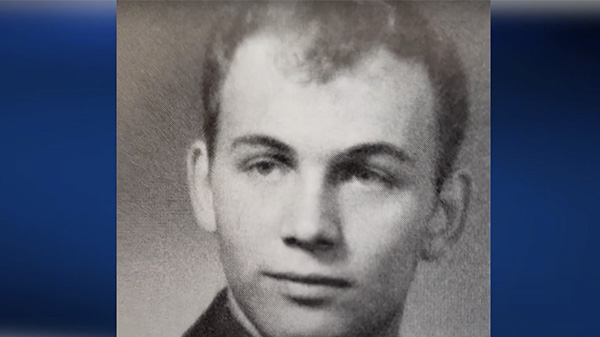 It wasn't long before a young Gavin MacLeod found himself standing on a stage.
Gavin MacLeod – early years
He was born Allan George See on Feb 28, 1931 in Mount Kisco, New York, USA as the oldest of two children. His mother Margaret was a middle school dropout who worked for Reader's Digest, while his father, George See, was an electrician.
At a very young age, Gavin took the stage for the first time. At 4, he starred in his first play, which proved to be the start of a lifelong passion for acting. The applause from the audience was one thing, but MacLeod felt that it was acting itself that was his burning passion, no matter how many people were sitting and watching.
Continuing his development in high school, MacLeod starred in several plays, for which he won several awards. He received a drama scholarship to Ithaca College and earnedd himself a Bachelor of Fine Arts from the school.
Later on in life, he'd also be awarded an Honorary Doctorate of Fine Arts, as well as a Lifetime Achievement Award from Ithaca.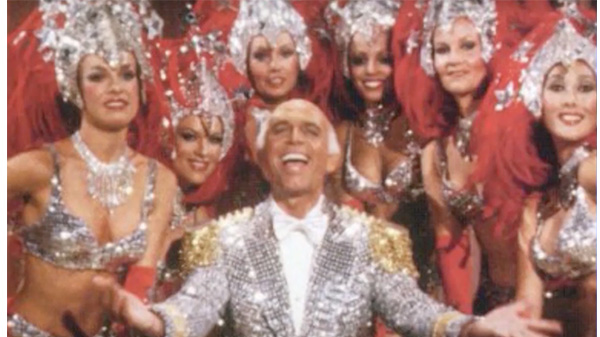 MacLeod went on to serve in the U.S Military, and later on moved to New York City, where he would start working at the Radio City Music Hall. At the same time, he continued looking for work in acting, and his breakthrough would eventually come via the stage.
Breakthrough on Broadway
MacLeod starred in the 1956 Broadway show A Hatful of Rain, and absolutely loved every second of it.
"My first night on Broadway was a momentous time in my life – a goal realized," he said. "I was very confident and humbled to be included on stage with some of the best actors in the business."
MacLeod was praised by critics. Following his big success on Broadway, he decided to move to Los Angeles. It was time to try and break into film and television. Before long, MacLeod had nailed several parts in series such as The Untouchables, Manhunt and Mr.Lucky.
In 1962, he landed a regular part on the show McHale's Navy, but the following years weren't all that great.
Sure, MacLeod got some parts, but he found himself chasing that big one he had always wanted. He decided to go back to Broadway, but then in 1970, everything changed. First, MacLeod got the part of bald news writer Murray Slaughter on the Mary Tyler Moore Show, and soon he became a household name.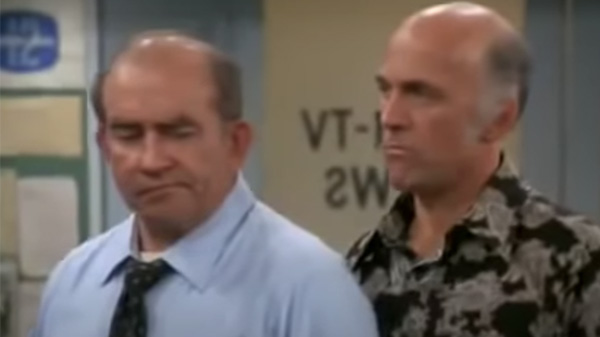 He also starred in the movie "Kelly's Heroes", alongside actors such as Donald Sutherland and Clint Eastwood.
Working with Ronald Reagan
At this time, MacLeod also got the opportunity to work with a future president. In 1960, Ronald Reagan was the president of the Screen Actors Guild and the producer of General Electric Theatre as well.
"He was very charming and he took me to lunch on my first day of rehearsal and we had a good shoot," MacLeod recalled. "Years later, I spent an evening with Nancy and him at the Beverly Hills Hotel when we presented Nancy Kissinger with an award. My wife Patti and I were guests of his at the White House when he was President."
The Mary Tyler Moore Show took MacLeod to the next level. Sadly, when he was presented with new projects following the show's ending, he just didn't find any of them interesting by comparison. He described them as "depressing stories".
Little did he know that another particular script was waiting around the corner to catch his attention.
It was for The Love Boat, a project that many people within show business thought was straight out nonsense in the beginning.
"My agent called and said 'Aaron Spelling [producer] wants you to do this thing called The Love Boat. I think it sucks but do you want to read it'," MacLeod said. "I read it and thought 'this thing could work''. It was very commercial kind of thing, I had my wife read it and she thought the same thing."
Gavin MacLeod as Merrill Stubing
MacLeod even asked his young gardener if they would watch it. It was a good story, even though MacLeod was told "it sucked" from other people in the business. Low and behold, they shot the pilot and the ratings went through the roof.
MacLeod starred in The Love Boat at the same time as he was in the musical Andy Get Your Gun, which was played in San Francisco. He was a well-respected man in theater, but it was through The Love Boat that he'd take another step towards becoming a true television legend.
The Love Boat aired for the first time on May 5, 1977, becoming a very popular television serie,. It stretched over nine seasons, with the last episode airing May 24, 1986. An additional four specials were made thereafter.
The Love Boat was based on the Jeraldine Saunders book titled Love Boats. Saunders was the first female to become a cruise director for Princess Cruisers, and when released in 1974, it revealed many anecdotes from Saunder's career onboard.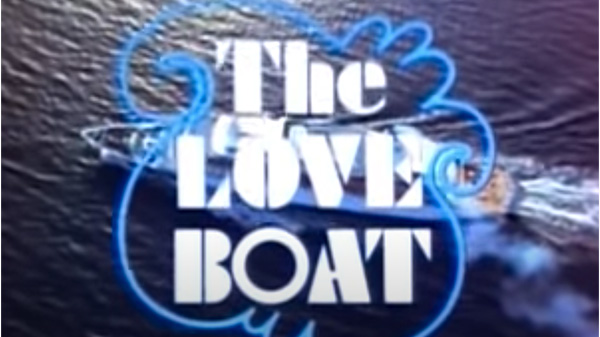 Her career as a cruise director stretched over a decade and included many special meetings with passengers, crew members and fanciful tales from the destinations they visited.
The Love Boat – TV series
The comedy anthology series revolved around the ship's captain Merrill Stubing – played by Gavin MacLeod – and his crew. It also starred guest actors in each episodes, having both romantic and humorous adventures.
The hit show also included characters like "Doc" Bricker (Bernie Kopell), Burl "Gopher" Smith (Fred Grandy), Isaac (Ted Lange), and of course, the lovely Julie McCoy (Lauren Tewes).
Following the series ending, a TV movie titled The Love Boat: A Valentine Voyage, with four of the original cast members starring, aired in February 1990.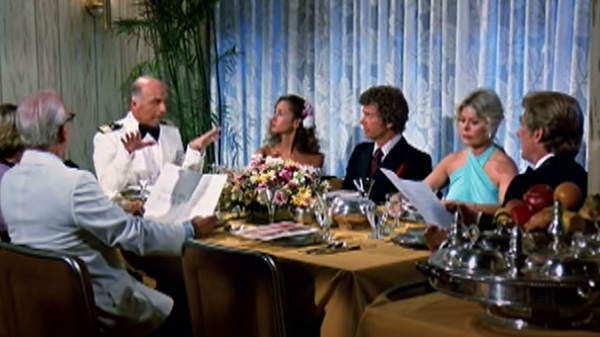 The third episode of the last season of the show – Hidden Treasure / Picture from the Past / Ace's Salary – was ranked No. 82 on TV Guide's list of the 100 Greatest Episodes of all time. It starred guest actors Andy Warhol, Milton Berle, Cloris Leachman, Tom Bosley, Marion Ross – and even Andy Griffith.
Real passengers as extras
Some of the scenes for the show were shot on board two cruise ships, The Pacific Princess and Island Princess. Passengers actually played extras during certain scenes that required a more authentic look. The people going on vacation were suddenly playing extras on a hit TV show, and received a "bonus" by way of getting a raffle ticket at the end of every day that they were in the series.
Of course, the majority of passengers wanted to be in the show, and the cruises were known to actually double the ticket sales.
MacLeod could never have dreamt of how big the show would go on to be.
"I never quite anticipated the effect it would have on the world travel agency," he said. "Now the word cruising is in everyones vocabulary. I have been working for Princess Cruises since 1986 as their spokesperson and at that time we had two mini ships and we now have 18 mega ships. "
The Pacific Princess became a famous ship when the show aired on ABC. In 2013, however, the now renamed luxury liner was sent to a scrap yard in Turkey.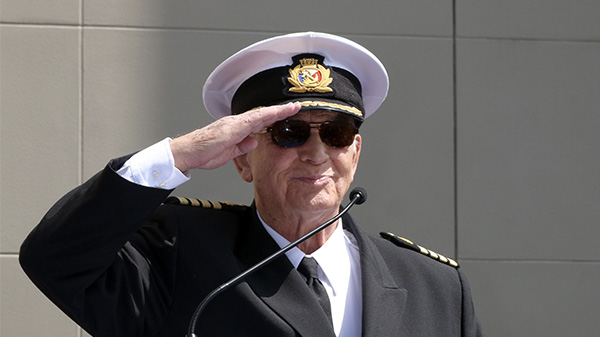 The Love Boat, meanwhile, was a great success, turning MacLeod into a legend overnight. However, it did come with a price.
Alcoholism and depression
MacLeod's inability to cope with the huge success led to alcoholism and a divorce from second wife Patti.
"I was friends with Ted Knight when I was doing McHale's Navy [from 1962 to 1964], and he said, 'Why are you doing this show? You're a glorified extra.' I heard that over and over in my head and started drinking. I thought I wasn't worth anything, that my wife and kids would be better off without me," MacLeod told Closer Weekly.
It came to the point where MacLeod was so deep in a depression that he even considered taking his own life.
"One day I was up on [the cliffs of] Mulholland Drive and thought, 'I'm going to end it all'," he recalled.
"I started driving down this huge embankment when my foot somehow wound up on the brake.
"Robert Blake lived nearby, and the next thing I know, I'm at his house telling him what I just attempted to do. He said, 'You better go to my shrink' and got me into therapy. Then I got myself into a support group. I am here today because of Robert Blake."
Gavin managed to get out of his depression and won his battle with alcoholism. In 1985, he remarried beloved wife Patti and together, they continued creating that wonderful life they'd started before The Love Boat. Together, they wrote a book, Back on Course, which was published in 1987. MacLeod returned to the stage around the same time.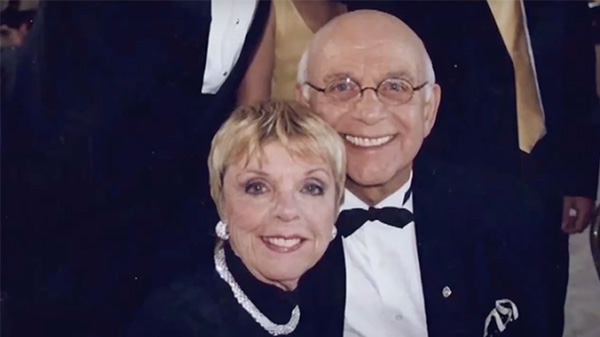 He starred in several musicals such as Gypsy and Andy Get Your Gone, as well as television series in both guest star and regular cast capacities. In 1998, he starred in the TV reunion of The Love Boat as well.
Helping children
In 2009, MacLeod got involved in a new project called Character Classics. Through it, he teaches young children aged 3 to 8 about character, respect, thankfulness and kindness.
He explains that we lack a sense of morality and respect in today's society. Now, he wants to help the young generation in becoming more loving and respectful.
"Young children need to learn character. Obedience, respect, truthfulness, kindness and thankfulness are what they need to be taught," he explained.
"This content will change lives. That is why I wanted to be a participant in the Character Classics Project. I hope sales go through the roof, because it will bless everyone and enhance the chance to bring morality back into the daily lives of our children."
Gavin MacLeod has been through a lot in his life. But we will always cherish his wonderful acting role as Captain Merrill Stubing in The Love Boat.
Please, share this story on Facebook with friends and family to honor him!