It's safe to say that the bond between Prince Harry and his brother Prince William has seen better days. Not only was William upset at his brother leaving the Royal Family, but the interview that Harry and Meghan did with Oprah made things worse.
William reportedly said that Harry decided to choose "fame over family", though there is still hope that the brothers may yet repair their relationship.
As it turns turns out, Prince Harry is said to have one last chance to prove that he wants to patch things up.
The now-infamous Oprah Winfrey interview changed a lot of things for both Meghan and Harry, including their relationships with several members of the British Royal Family.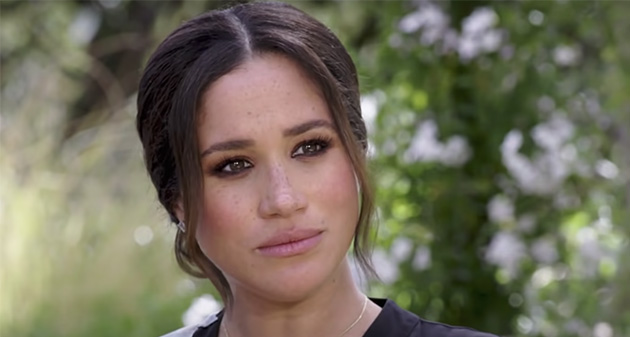 Not only were there the shocking allegations of racism, Meghan and Harry spoke openly about many other things, too.
Spoke out about mental health
One subject to float to the forefront was Meghan Markle's relationship with Kate Middleton, with whom she's been rumored to have something of a feud.
Further, Markle also talked a lot about the worsening of her own mental health during her time within the royal family.
In fact, Meghan admitted to Oprah that one of the main reasons for her doing the interview was to speak out on her mental health issues in order to try and help others.
"I share this because there's so many people who are afraid to voice that they need help," Meghan Markle said.
"And I know personally how hard it is to—not just hard it is but when your voice is silenced, to be told no. This was emails, begging for help, saying very specifically I am concerned for my mental welfare. Nothing was ever done. So we had to find a solution."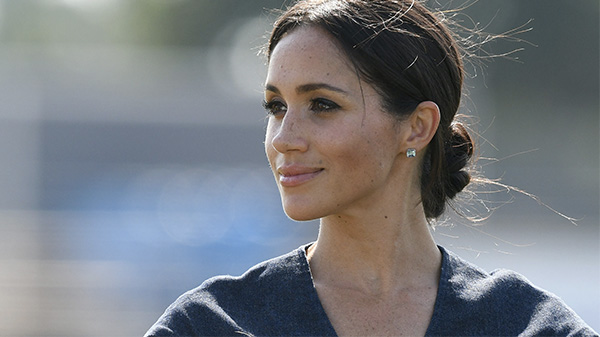 Meghan didn't know much about the British Royal Family growing up. Therefore, it was easy for her to have an image of them as something "far from reality".
Subjected to horrible treatment
However, when she joined the family while dating Prince Harry, she quickly became accustomed to the way things were. According to her, she was not only subjected to horrific treatment from the British tabloid press, but also from members of her new family as well.
Markle described a breaking point where she didn't see a solution to the problem.
"I would sit up at night, and I was just like, 'I don't understand how all of this is being churned out'," she told Oprah Winfrey.
"And again I wasn't seeing it, but it's almost worse when you feel it through the expression of my mom or my friends or them calling me crying like, 'Meg, they're not protecting you.' And I realized it was all happening just because I was breathing."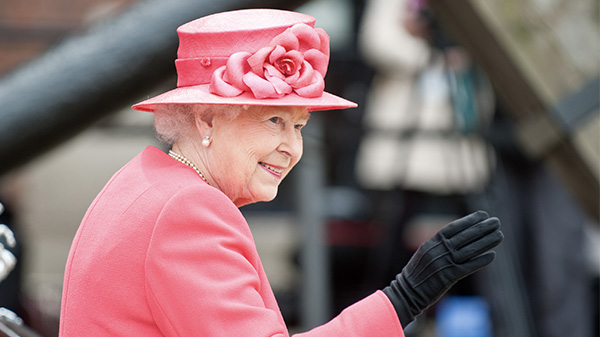 For years, speculation had been abound concerning about how Buckingham Palace itself might have played a role in actually helping the British tabloid press smear both Harry and Meghan. Speaking to Oprah, Meghan revealed she believes this to be true.
"I don't know how they could expect that after all of this time, we would still just be silent if there was an active role that the Firm is playing in perpetuating falsehoods about us," Meghan said.
Prince William spoke out
"And if that comes with risk of losing things, I mean, I've—there's a lot that's been lost already."
On March 11, Prince William spoke on the allegations made in the Oprah interview. He told reporters: "We're very much not a racist family". At that point, William hadn't spoken to Harry.
It also seems as though Meghan didn't feel quite appreciated by other people inside of Buckingham Palace. In the beginning however, the Queen is said to have given Meghan a choice if she didn't want to embrace her royal duties.
But once she and Harry had married, it was made clear that Meghan would never become as big a part of the monarchy as Prince William's wife, Kate Middleton. According to Tom Quinn, a royal author, Meghan Markle was told that she'd never be "in first division' by a senior royal aide.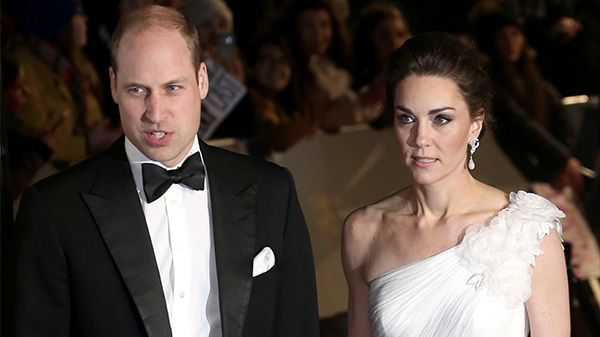 Harry and Meghan got their own private residence following their wedding in 2018.
Meghan Markle – living situation
They lived at Kensington Palace for a short while, though that residence was actually Kate and Prince William's home.
"It's in the grounds of Kensington Palace, and it's quite small," Quinn said according to the Express. "It's tiny compared to the enormous double apartment that Kate and William have."
Instead, Harry and Meghan moved into Nottingham Cottage, not far from Kate and William. But it was at this point their relationship worsened for several reasons, according to Quinn.
Meghan had a hard time adjusting to the fact that Kensington Palace was reserved for Kate and William. Added to that was the aforementioned sting of a senior royal aide telling her that she'd never be 'in first division'.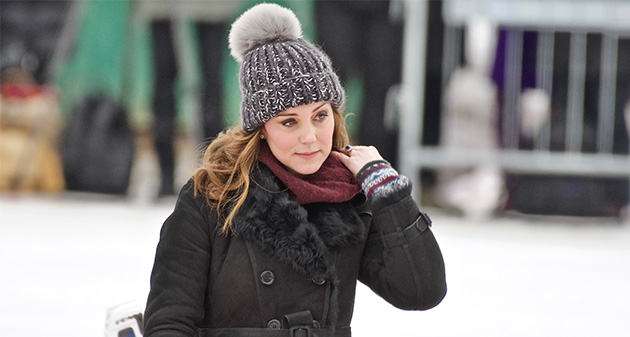 "It was being pointed out to them in no uncertain terms that they weren't in the first division, because that place is held by William and Kate. Inevitably that led to friction," Quinn claims.
For Harry's part, he wants one thing in particular before he can think about moving on.
Harry wants apology from family
US Weekly reports that the Royal Family are having a very tough time moving on from the claims made in the Oprah interview. Harry supposedly wants them to apologize to Meghan over their treatment.
"The problem with Harry is that he's hooked on being right and regardless of saying he wants to move on from this, he won't back down until he gets some form of apology from his family," the source told US Weekly.
So what now for Harry and Meghan?
Well, the couple and baby Archie are waiting for their latest family member to be welcomed to the world.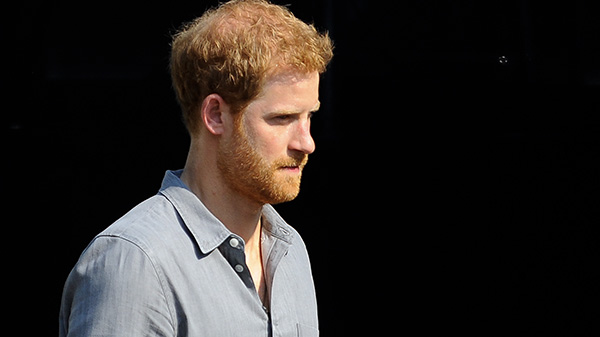 In July of 2020, Meghan and Harry moved into their new home in Montecito, California. The area is home to many celebrities that want away from the hustle and bustle of Hollywood; popular figures like Oprah Winfrey, Gwyneth Paltrow and Ellen DeGeneres are all residents.
Harry and Meghan's civil career
So it would appear that Harry and Meghan have started their new life in the U.S, and Harry has already landed his first civil career job. He will now be working as the chief impact officer at the Silicon Valley startup company BetterUp, who offer coaching and mental health assistance. Harry will be working there as a coach, as well as advocating publicly on topics related to mental health.
"I intend to help create impact in people's lives," Harry told the Wall Street Journal.
At the same time, since the end of 2020, the couple has been working with their new nonprofit organization, Archewell. They took inspiration from their son – Archie Harrison Mountbatten-Windsor – when choosing the name.
"Before SussexRoyal, came the idea of 'Arche'—the Greek word meaning 'source of action.' We connected to this concept for the charitable organization we hoped to build one day, and it became the inspiration for our son's name," a statement from Harry and Meghan read.
"To do something of meaning, to do something that matters. Archewell is a name that combines an ancient word for strength and action, and another that evokes the deep resources we each must draw upon."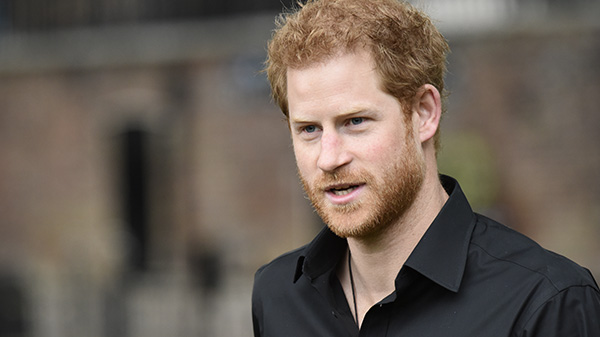 On New Years Eve, Meghan and Harry posted a letter on the Archewell website.
Spotify and Netflix deals
"I am my mother's son. And I am our son's mother. Together we bring you Archewell," they wrote. "We believe in the best of humanity. Because we have seen the best of humanity. We have experienced compassion and kindness, from our mothers and strangers alike.
"In the face of fear, struggle and pain, it can be easy to lose sight of this. Together, we can choose to put compassion in action. We invite you to join us as we work to build a better world, one act of compassion at a time."
In early April, Meghan and Harry also announced their first Netflix series.
The show, called Heart of Invictus will be produced by their Archewell Productions company. It will follow competitors as they prepare themselves for the 2022 Invictus games.
The competition is an international sporting event for wounded, injured and sick servicemen and women, both veterans and those still serving now.
Prince Harry was actually the initiator of the games, which were staged for the first time in 2014.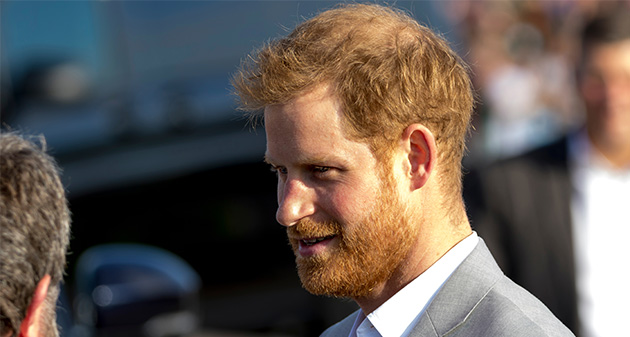 "Since the very first Invictus Games back in 2014, we knew that each competitor would contribute in their own exceptional way to a mosaic of resilience, determination and resolve," Harry said.
Prince William wasn't happy
"This series will give communities around the world a window into the moving and uplifting stories of these competitors on their path to the Netherlands next year."
Harry and Meghan sure are moving towards a more normal life, at least as compared to their previous one. And this new life apparently involves film production, as well as podcasts for Spotify.
Even though one might say this is a very bold and fun change for them, some aren't equally impressed.
And one of those who isn't is Harrys' brother, Prince William.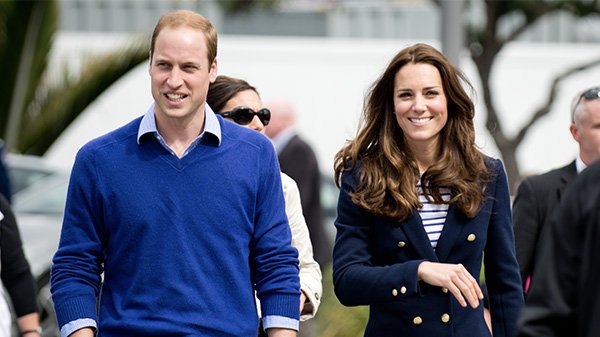 Prince William is said to have reached out to his brother after the Oprah interview, that according to US journalist Gayle King. However, their talks weren't productive.
"Harry chose fame over family"
Even though the relationship between Harry and William – and between Meghan and Kate as well – doesn't seem to be at its best, William isn't ready to give up.
According to US Weekly's Christian Garibaldi, he's willing to give Harry one more chance.
"William thinks Harry chose fame over family," Garibaldi said as quoted by Express.
"A source tells us that 'William feels that Harry has got too big for his boots since moving to California and that success and Hollywood has gone to his head.'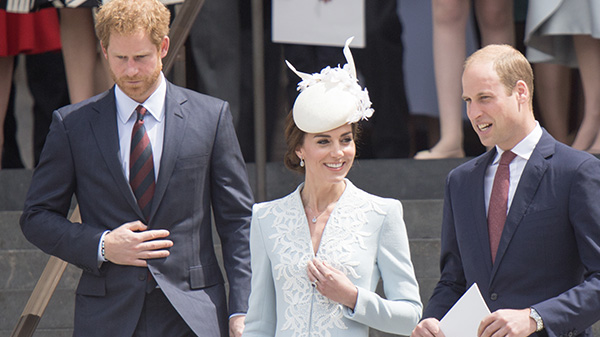 She added: "He's already accused him of putting fame over family after the big interview but is willing to give Harry one last chance to prove his loyalty to his family."
Reunion at Prince Philip's funeral
On April 9, Prince Philip, husband to Queen Elizabeth, passed away at the age of 99. The entirety of the UK is currently mourning the former Prince, and celebrities and royals from all over the world are sending their thoughts and prayers to the British Royal Family.
Harry and William's relationship might be at a bad point, but the funeral of their grandfather will be a moment when they will actually meet and hopefully enjoy some semblance of peace.
Prince Phillip's funeral will be the first ceremonial event since Harry was stripped of his official royal titles. It's said that he will travel to the UK alone. According to People, Meghan Markle will stay in the US because she's "been advised by her physician not to travel," since she's expecting the couple's second child.
We really hope that Prince Harry and Prince William can reunite as friends, not only for themselves but also for their families.
Who's side are you on in all this? Give us your opinion in the comment section! Meanwhile, share this article on Facebook with friends and family.