Queen is one of the most beloved rock bands of all time. While the late, great frontman Freddie Mercury often had the spotlight, the band's other musicians were just as invaluable — especially guitarist Brian May.
May's guitar skills and songwriting talents helped Queen become one of the most successful bands in history. Recently, he received a major honor: he was knighted by King Charles III.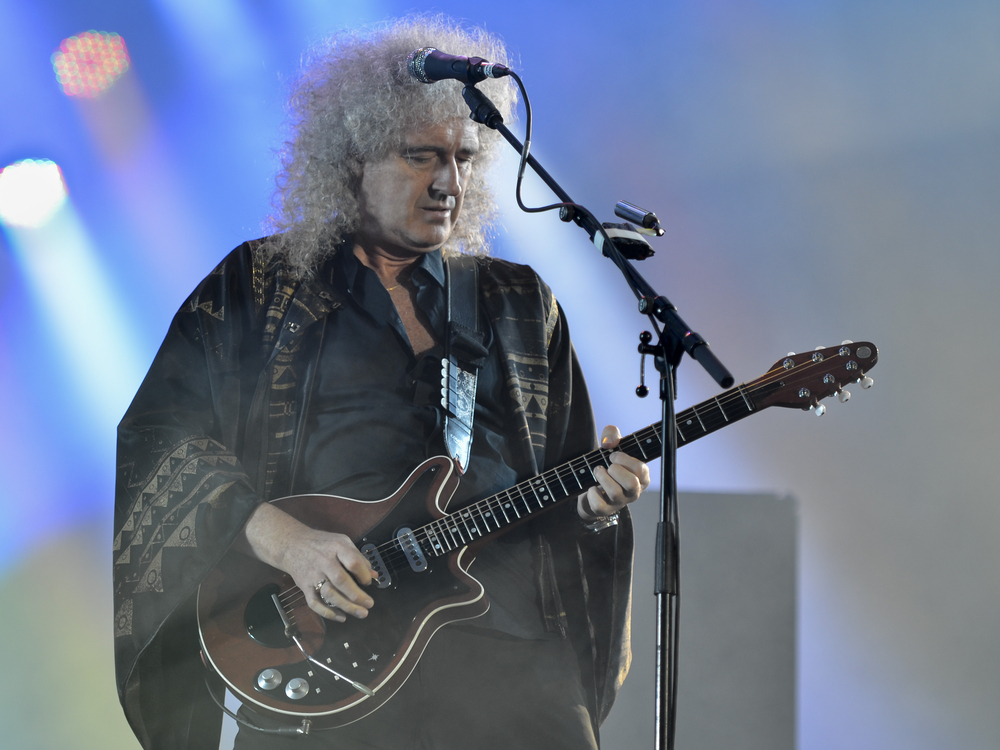 May, 75, received the honor at an investiture ceremony at Buckingham Palace on Tuesday. Photos show King Charles III with a ceremonial sword on May's shoulder. In an Instagram post, the musician said he had "no words" for the honor.
He received the title of Knight Bachelor for his services to music and charity.
He is best known as a founding member and lead guitarist of the classic rock group Queen. His guitar solos powered many of Queen's greatest hits, including "Bohemian Rhapsody," "Keep Yourself Alive" and "Don't Stop Me Now."
He also wrote many of Queen's most iconic tracks, including "We Will Rock You," "Fat Bottomed Girls" and "The Show Must Go On."
After Freddie Mercury's death, Queen went on hiatus and May performed as a solo artist. However, they have since reunited, and currently have Adam Lambert as their replacement frontman.
In addition to his music career, May also has a PhD in astrophysics, and founded the animal welfare organization Save Me, which has campaigned against fox hunting and the culling of badgers in the UK.
READ MORE:
British saxophonist YolanDa Brown was also honored at Tuesday's ceremony: she was appointed Officer of the Order of the British Empire (OBE). The two musicians were listed in the 2023 New Year Honours, the first list of honors issued by King Charles III, who acceded to the throne last year.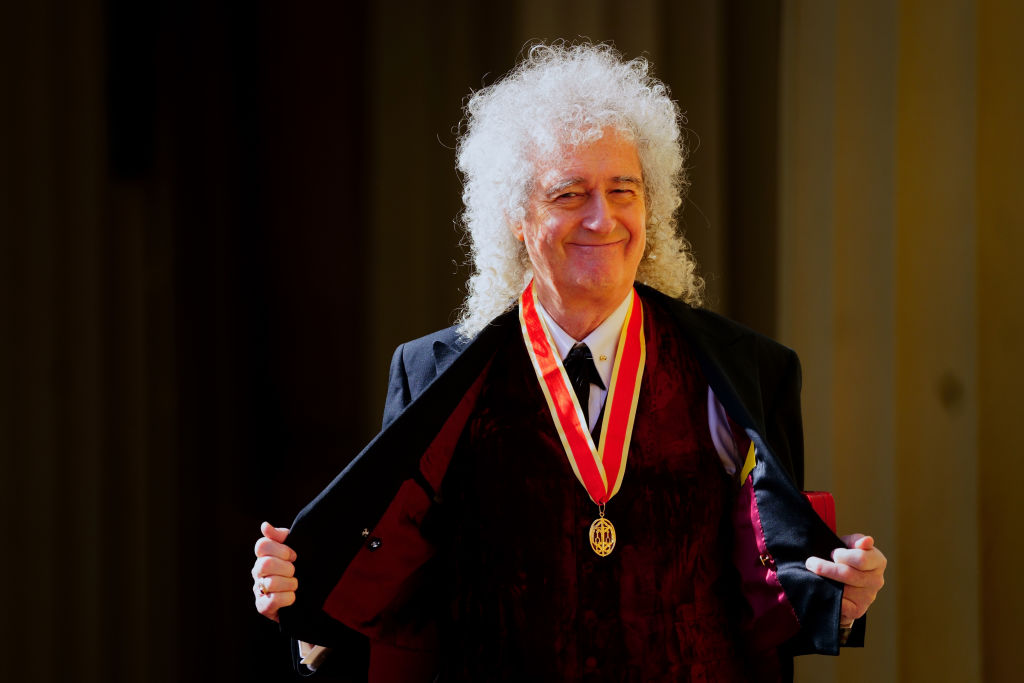 May had been previously appointed a CBE in 2005. After being knighted, his official title will be "Sir Brian May."
"Arise, Sir Brian May," the Twitter account of Queen wrote. "Many congratulations, Sir Brian!"
May now joins an elite group of rock legends who have become "Sirs," including Paul McCartney, Ringo Starr, Elton John, Rod Stewart, Van Morrison and Mick Jagger.
He's not the only Queen bandmate to be recognized by the crown: drummer Roger Taylor received the title of Officer of the Order of the British Empire in 2020.
Perhaps fitting given their band name, Queen has long had connections to the British monarchy. In 2002, Brian May memorably played the national anthem "God Save the Queen" on the roof of Buckingham Palace for Queen Elizabeth's Golden Jubilee.
"The roof was a very special thing, that's something you do once in your life," May told Express.co.uk. "It was riveting and it was terrifying for me and it changed me as a person. After I'd done that I felt I'd never be afraid of anything again."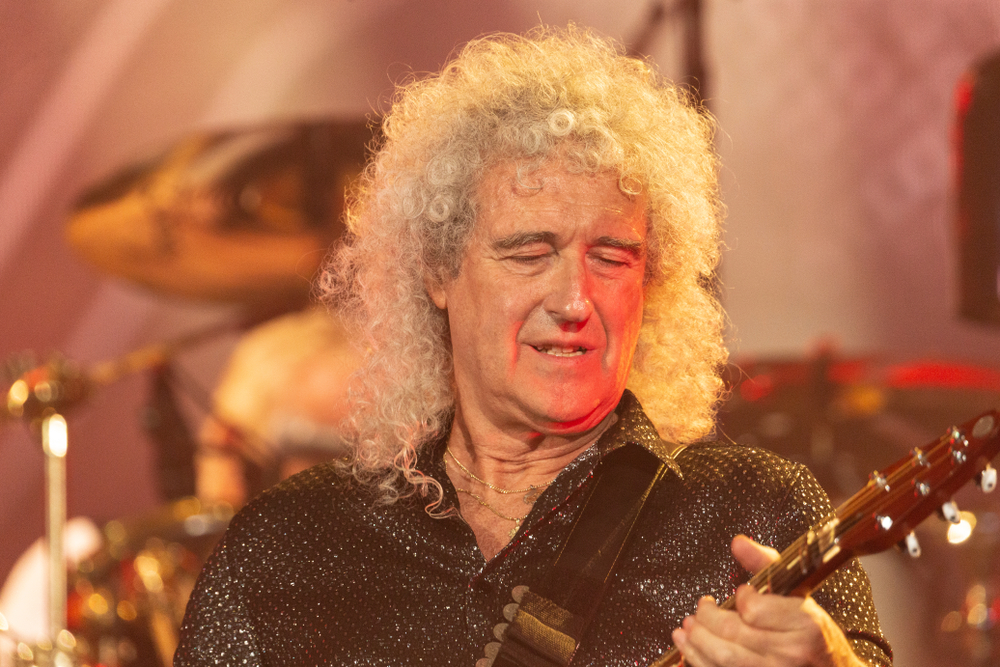 Twenty years later, Queen and Adam Lambert performed at Elizabeth's Platinum Jubilee. The band played "We Will Rock You" — and in a memorable moment, the queen herself taps her tea to the iconic beat, alongside Paddington Bear.
Brian May said the famous moment was his own idea that he pitched to the royals: "I asked for that. I said, 'Would The Queen tap it' and they wouldn't give us an answer," he told Express.co.uk. "And we didn't know until the day before. They said, 'Oh we might get somebody Royal to do it for you.'"
Congratulations to Sir Brian May on being knighted! A well-deserved honor for one of rock's greatest guitarists.
Please share this incredible news if you love Queen!