Mary Tyler Moore spent decades as "America's Sweetheart", starring in several huge shows such as The Dick Van Dyke Show, as well as her own The Mary Tyler Moore Show.
But at the same time as she had a successful career in Hollywood, her life was full of tragedies involving family members. This is the story of the beloved Mary Tyler Moore.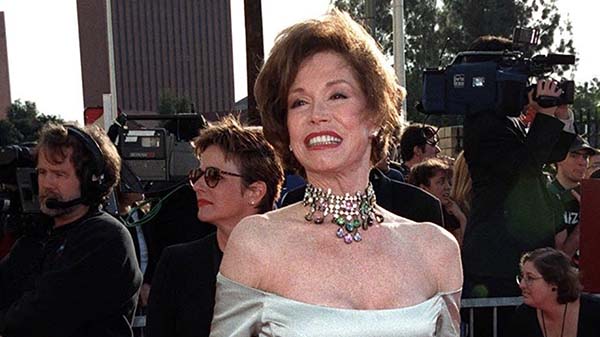 Mary Tyler Moore was born Dec 29, 1936, in Brooklyn, New York to father George Tyler Moore, a clerk, and mother Marjorie Hackett Moore. Mary Tyler was the eldest of three children raised in a catholic home, and grew up in what her father described as "impoverished nobility."
Mary Tyler Moore – childhood
Brooklyn at the time was a diverse place indeed. Mary Tyler, an English-Irish catholic girl, grew up in an orthodox Jewish community. It was something that was very different for her, but at the same, she thought it was amazing.
"My background is exciting, these kids and I integrated ourselves, fought each other, called each other names," she said, as per Academy Interview. "But through it all we were friends, and I'm very proud of that."
As a young girl, Mary Tyler Moore grew fond of dancing. Just five years later, she and her family moved to Los Angeles, which pushed her one step closer to her big dream.
It was just after World War II that the Moore family settled in Los Angeles.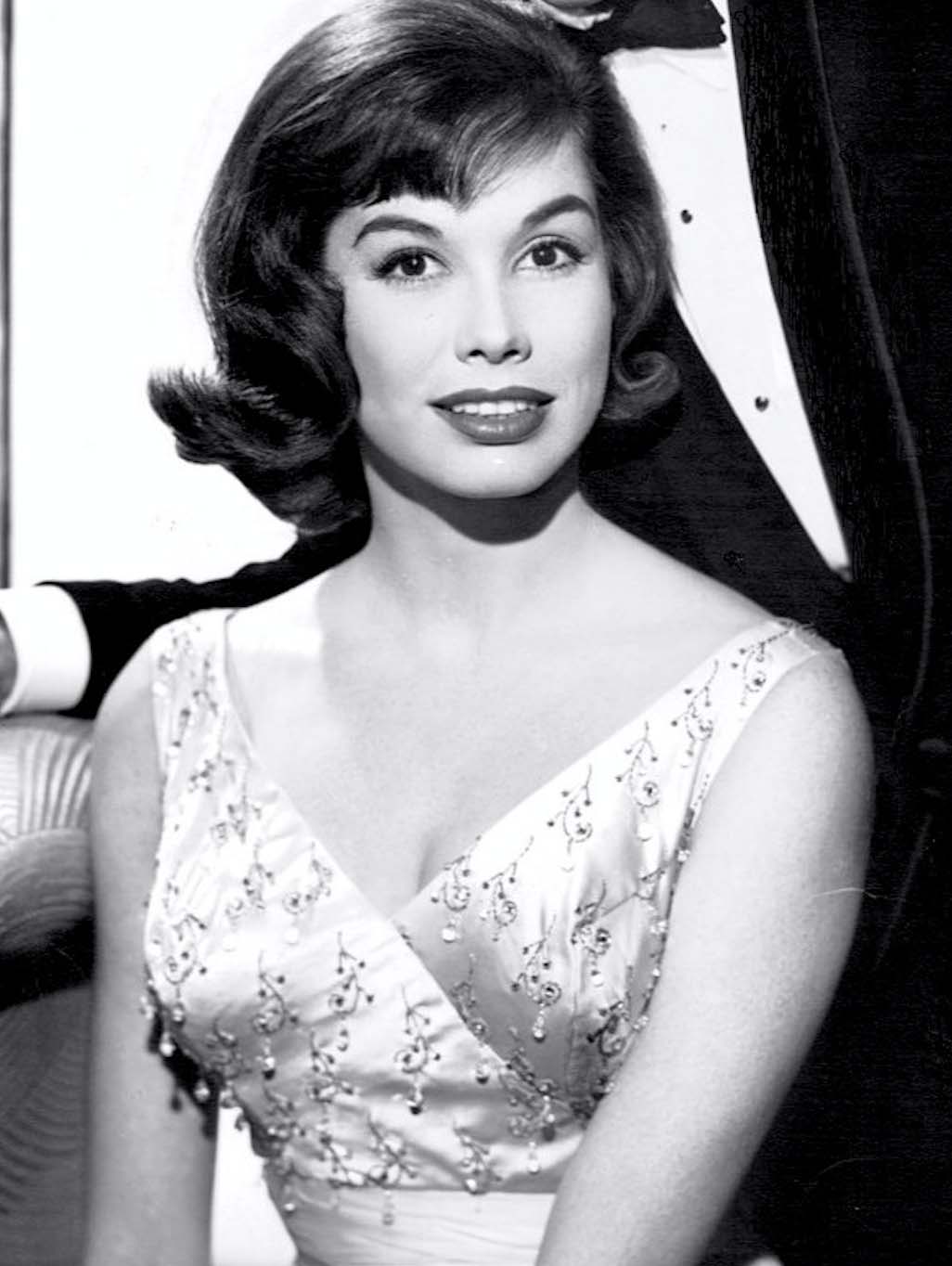 It was her successful uncle Harold Hackett that wanted the family to move to the east coast, and Mary Tyler soon found herself working in the show business.
Moving to Los Angeles
However, a dream job never comes without sacrifices, and like many other aspiring singers, actors and dancers, Mary Tyler started at what some people would call the bottom.
She went to the local grammar school in Hollywood and later on catholic school. She wasn't the best student and, somewhat surprisingly, she didn't have great confidence. Especially since her father was "an intimidating force", who knew everything there was to know about all the movie classics.
At the same time, Mary Tyler Moore knew that if she was going to be discovered, it would be in LA rather than back in Brooklyn.
Mary Tyler decided to focus on singing and dancing, and started working in the mailroom of a company in Hollywood in 1953. It wasn't the best job, but at the same time, this was the best she could do while studying. However, it would turn out that she really wasn't destined to work in a mailroom.
Often times, she'd rather sit and watch the rehearsal of the radio shows that were produced at the company.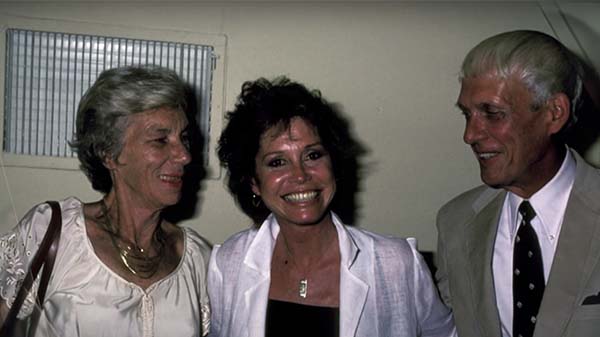 Mary Tyler Moore focused all her efforts on her dream of being a dancer, and took dance classes, which her aunt paid for. When she graduated high school, Mary Tyler already had a foot in the show business industry.
Mary Tyler Moore – dancer
In 1955, she got her first on-screen role as a dancer in commercials, playing the part of "Happy Hotpoint". It aired during The Adventures of Ozzie and Harriet. She had a total of 39 short segments and was reportedly paid a total of $6,000 dollars.
Just 17-years-old at the time, Mary Tyler Moore did all this work in five days. It was a huge step for her, since it was a professional job where she also got to dance. At the same time, she had gotten married, and that complicated matters.
"I did expect that this would somehow lead to movies and that I'd be able to do all those wonderful musicals that I'd grown up with," she said. "But I got pregnant."
In her memoir After All, Moore wrote about the job and how tough it was, especially considering she was pregnant at the time.
"Fitting into Happy's elf costume for the next block of commercials proved to be a challenge," she wrote.
"I was now three months pregnant and my breasts reflected that fact. I remember the pain of that neutering bra to this day, I looked a bit egg shaped, but we got away with Happy's little secret for that group of ads. The elf bit the dust afterwards, though. The sponsor couldn't stop showing the character for the duration of my pregnancy and then bring her "it" – back again. So off she – "it" – went. TV history."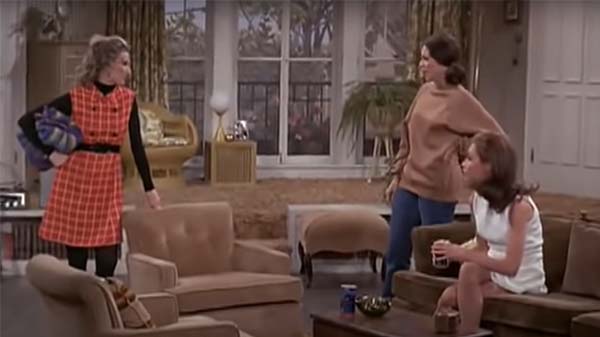 In 1955, she married Richard Carleton Meeker. She described him as "the boy next door", and just weeks after the wedding she had fallen pregnant. In 1956, they welcomed son, Richard "Richie Meeker" Jr.
Mary Tyler Moore – comedy shows
We will come back to Richie Meeker later on, with Moore's son's life ending in a huge tragedy. But for now, let's focus on the great Mary Tyler, who would experience a rocket-fueled career following her pregnancy.
She starred in several TV series, where she was apparently hired more for her "beautiful dancer legs" than based on her talent. However, she would prove everyone wrong in the early 1960s, when she was cast as the loopy wife Laura Petrie, the wife of star Dick Van Dyke in The Dick Van Dyke Show. Airing for the first time in 1961, the show would go on to be one of the most highly regarded and praised comedy shows of all time. It was clever, funny and perfect for Moore.
She won two Emmys for Outstanding Continued Performance by an Actress in a Leading Role in a Comedy Series, and received an additional nomination. She also won a Golden Globe in 1965 as Best TV Star – Female for her work on The Dick Van Dyke Show.
Following the end of the show in 1966, Mary Tyler focused on family and also on the movie-making business.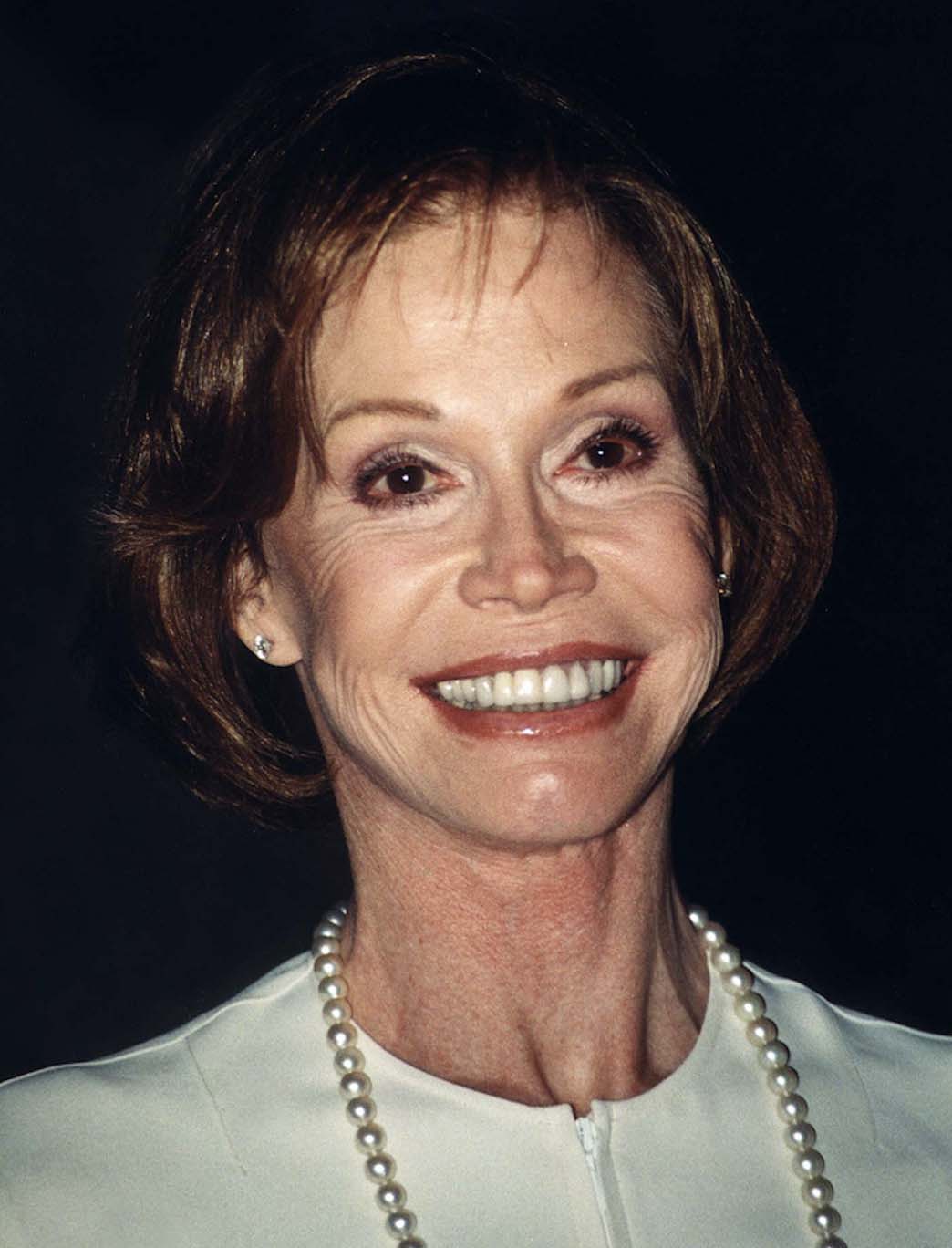 She starred in several movies for cinema and TV, but it was clear that her call was comedy shows on TV. Following her huge success on The Dick Van Dyke Show, it wasn't a huge surprise that she would go on to land her own big show.
The Mary Tyler Moore Show
At the same time, her family situation had changed. She divorced her first husband and soon married advertising magnet Grant Tinker.
In 1970, Mary Tyler got her own show, The Mary Tyler Moore Show. She played the role of Mary Richards, with the viewers getting to follow her and her friends' lives at work and home.
Mary Tyler Moore's character worked as a producer on the fictional WJM News Program. It was a groundbreaking show, considering the fact that Mary was a single, independent woman. It was a smash-hit.
The show aired for seven seasons and a total of 168 episodes. But back in the beginning – before the pilot aired – both Mary Tyler Moore and writers, James L. Brooks and Allan Burns, were terrified.
"We did a run-through of the script on a Wednesday night for an audience, and we were counting on the reaction to tell us what we had. And they didn't like it. They didn't laugh at anything," Mary Tyler Moore recalled.
"We were all devastated and I went home and cried myself to sleep. I said to Grant, 'You gotta fix it'. It was my dream, my hope, my life, everything come true. And he went into the other room and made a call to the writers and said, 'fix it', and hung up the phone."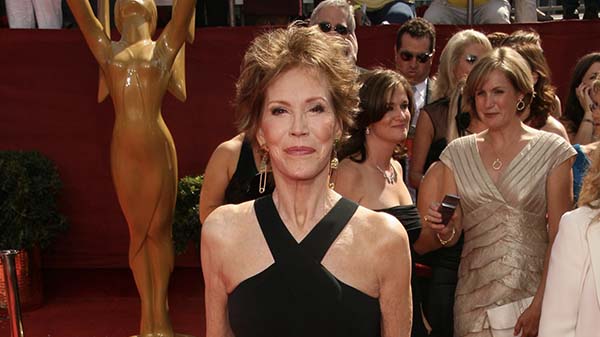 The writers made a few changes and, before long, the show had become a huge it. They even had Dean Martin Specials and Jerry Lewis Specials. Soon, Mary Tyler was a regular on TV.
Mary Tyler Moore – awards
The success was special for Mary Tyler Moore in other aspects as well. Considering the show was a sitcom, it meant it was filmed in front of a live audience. For Mary, who danced in the show, it meant having to be perfect every single time.
"It used to scare me, it scared everyone of us, it was do or die," she said. "It was probably a couple of million people at that point watching us, and who knew what could do wrong. You could start out with a triple pirouette and end up doing two and stumbling. It was pretty terrifying."
Mary Tyler Moore became a huge Hollywood celebrity, receiving several awards for her work on The Mary Tyler Moore Show. She earned herself five nominations and one Golden Globe win, as well as three Emmy wins and an additional five nominations.
Mary Tyler was having the great career she had always dreamed of. But nothing is more important than family, and in her case, she'd experience several tragedies on that front.
Both Moore and her mother struggled with alcoholism. Her sister passed away at just 21 from a combination of alcohol and painkillers, and later, her son also passed away.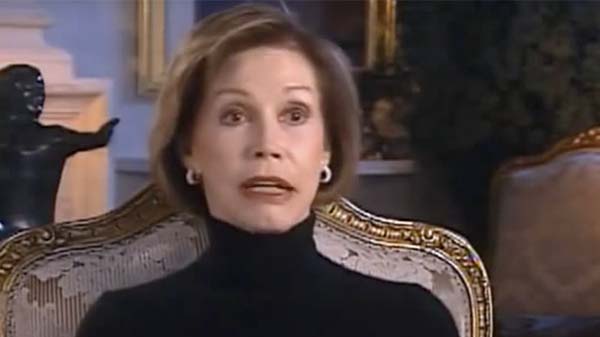 According to her autobiography, it was during her marriage with Grant Tinker that she began drinking severely.
Alcohol abuse
She just wasn't happy in the marriage at all.
"In case there's any doubt about the acute state of my alcoholism, and the insanity it produced, I can recall with sickening clarity that on more than one occasion I played Russian roulette with my car. What's more, some unwary, innocent people played with me," she wrote.
Mary Tyler divorced Tinker in 1980 and moved to New York. However, her relationship with alcohol only got worse.
"Not surprisingly, during that summer the distillation of my growing alcoholism took place. Even though I was accomplishing things by myself, it was all so uncomfortable that I anesthetized myself at the end of the day. Nothing was so tough I couldn't get through it until 5:30 or 6. Then the effects of vodka on the rocks made it all go away."
Mary Tyler Moore eventually decided she was over the alcohol, and decided it was time for a change. She made it to the Betty Ford Center addiction treatment clinic in California. She found determination and a lot of spirit while being there. Speaking with Larry King, she said she completely stopped drinking.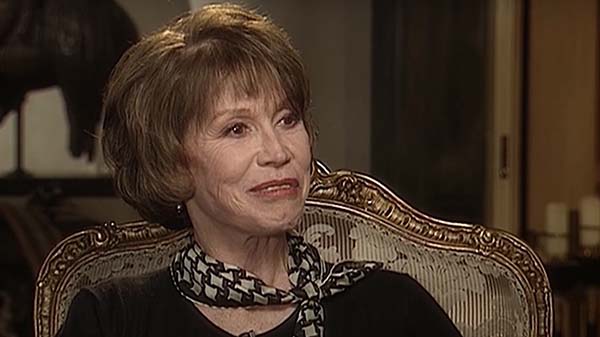 "With alcoholism, you tend to drink because you're angry, or you drink because you're sad now, or you drink because you are just so happy you want to celebrate," she said. "But unfortunately, it's debilitating."
Tragic passing of son Ritchie Meeker
Mary Tyler raised her son Ritchie Meeker. At the same time, she worked plenty, and at one point she had said she wasn't the best mother, according to author Herbie J. Pilato.
In October of 1980, Ritchie Meeker passed away after shooting himself with a gun. He, like many members of his family, had been fighting against addiction. The reason behind his death was – and is still to this day – unknown. At the time, he was attending the University of Southern California, and was an avid gun collector.
According to Richie Meeker's roommate, Judy Vasques, he was loading and unloading a short-barreled gun and it went off. According to The New York Times, the specific model was later removed from the market.
"It was awful. He must have pulled the trigger. There was a big bang and he fell on the bed," she told The Washington Post according to US Weekly.
"Some talk of suicide, but she herself denied it," Pilato told Fox News. "He apparently collected guns and accidentally shot himself the same year. It was incredibly tragic."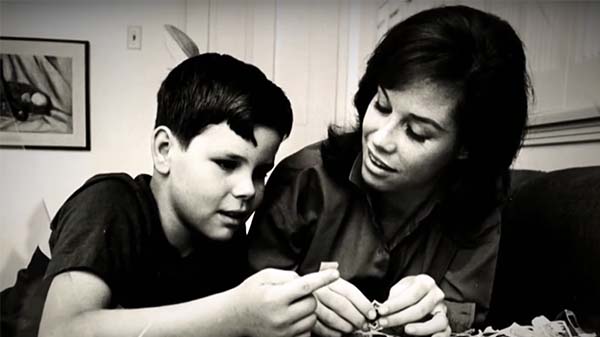 "A colleague of mine actually worked with Richie at CBS," he continued. "It seemed like everything was fine in his life. He never seemed like an unhappy person. But the whole suicide aspect became an unfortunate rumor when he died."
Mary Tyler Moore – Academy Award
Mary Tyler Moore spread her son's ashes in the Owens River in California. She wrote about the horrible moment when she found out about her son in her memoir.
"The phone awakened me," she recalled. "It was Grant. 'If you're standing, you should sit down … It's Richie. He's dead.'"
"I demanded a lot of Richie," Moore wrote. "I was responsible for a lot of alienation. There is no question about it. By the time Richie was 5, I had already let him down. When he needed me the most, I was busier and even more self-concerned than I had been when he was an impressionable infant."
The same year that her beloved son tragically passed, Moore starred in the movie Ordinary People, directed by Robert Redford, and was nominated for an Oscar for Best Actress in a Leading Role. She also won a Tony Award for her performance in Whose Life Is It Anyway? (1980) on Broadway.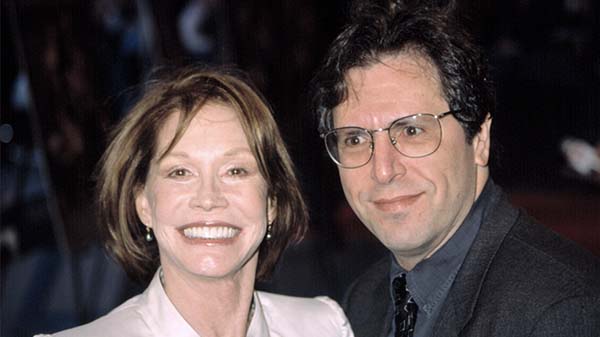 Mary Tyler Moore went on to marry Robert Levine in 1983. They stayed married until her death in 2017.
Mary Tyler Moore – cause of death
During her last years, she battled complications from her diabetes, including kidney and heart problems. At the same time, she lost her vision, and in 2011, Moore had a benign tumor removed from her brain.
Mary Tyler was hospitalized in Greenwich, Connecticut in early January of 2017. On January 25, she passed away from cardiopulmonary arrest, following a bout with pneumonia, age 80.
The entire show business mourned the passing of the beloved actress.
"Mary's energy, spirit and talent created a new bright spot in the television landscape and she will be very much missed. The courage she displayed in taking on a role, [Ordinary People], darker than anything she had ever done, was brave and enormously powerful," Robert Redford said in a statement.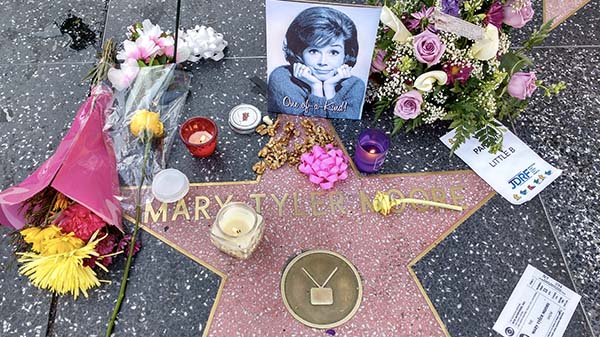 Oprah Winfrey also posted a tribute to Moore:
"Dear Mary, You already know how you majorly influenced my life and career, she wrote. "I respected and admired your business acumen, your passion and compassion for all life, and most important the values espoused through your storytelling. Thank you for being a Light that shined so brightly, it let me see myself in you."
Mary Tyler Moore had a tough life behind the scenes of her fabulous Hollywood career. We will always remember her as the wonderful actress she was.
Gone but never forgotten.
Please, share this story on Facebook with friends and family in honor of Mary Tyler Moore!