When Linda Owens welcomed a baby girl into her Hayward, California home a little over a month ago, the newborn became the 81st child Owens cared for as a resource parent.
"It's a challenging job, but very rewarding," the 78-year-old retired grocery department manager told KPIX.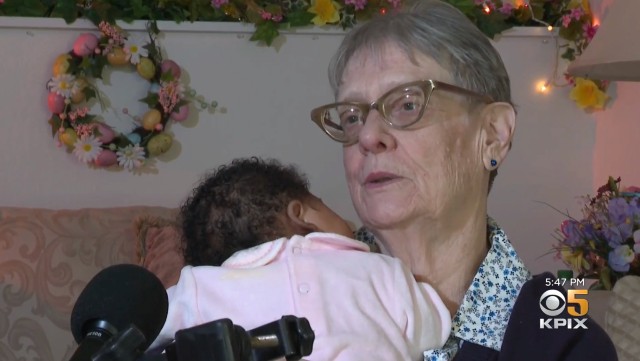 While there are about 500 resource parents – in 2017 California updated its training to make it easier for foster parents to adopt a child and the result was a new name – in the county, Owens stands out from the rest.
She has been helping at-risk children during the first few weeks of their lives for the past 34 years.
Some of the babies are born addicted to drugs, others have trouble sleeping, and some infants have developmental delays. But nothing seems to phase her.
"This is what God's handed me a gift to do," she said.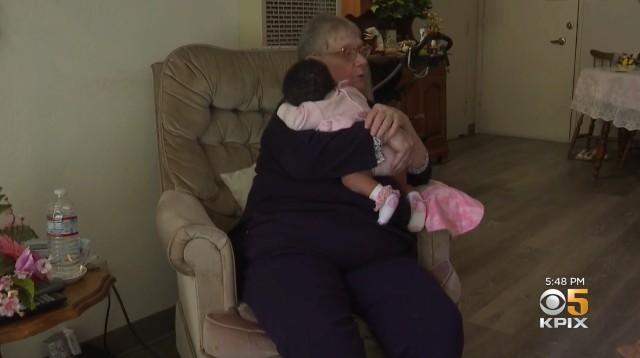 "Her experience, the care, the love she provides to the babies, it's immeasurable," Mia Buckner-Preston is the Placement Division Director of the Alameda County Department of Children & Family Services said.
Owens, who is currently fostering her 81st infant, has even kept in touch with some of the children, the oldest who is now 37, whom she's taken care of.
A woman named Erica who adopted one of the baby girls Owens had cared for, visits with Owens, and the three catch up.
"She's turned out beautiful," Owens said. "It makes you feel good that you fulfilled your job."
Linda, you have such an incredible heart to be able to care for so many babies over the course of three decades.
May you continue to be able to provide these babies with a home and show them the meaning of love until they find a place with a family who is able to give them a permanent home.
Share this beautiful story on Facebook.