A US Army veteran died recently without any family to bury him—but in the end, he still got the love and recognition he deserved, thanks to a kindhearted community of strangers.
Wayne "Sarge" Wilson, an army veteran, died on May 28, 2019 while undergoing heart surgery. He was 67.
According to his obituary, Wilson served his country in Vietnam from 1971 to 1977, and was wounded during the war. He later worked as a truck driver, but remained passionate about helping his fellow veterans, and promoted the Paralyzed Veterans Association.
It was a heroic, patriotic life. But sadly in the end, Wilson died with no close family members. He was set to be cremated with a small ceremony. However, his friends decided it would be wrong to let Wilson go unrecognized, and decided to try to give a funeral with full military honors as he deserved.
Brown Funeral Home, in Niles, Michigan, promoted Wilson's funeral in his obituary and in the press, encouraging strangers to pay their respects.
They were asking for the community to give back some of the love Wilson gave them. The funeral told the Niles Daily Star that the vet was "proud of his country and proud of his city," noting he was an enthusiastic supporter of the city's Memorial Day Parade.
No one could've imagined what happened next.
According to CNN, the funeral planners expected maybe 10-15 people to show up at the July 17 funeral. Instead, they got about 3,000.
"I was just amazed when I pulled up in the hearse," Drew Mikel, an intern at Brown Funeral Home & Cremation Services, told CNN. "I was driving through a sea of people. I couldn't believe that many people actually turned out."
The crowd included fellow veterans arriving on motorcycle. "The community simply embraced it and took it upon themselves, made it their mission," Mikel added.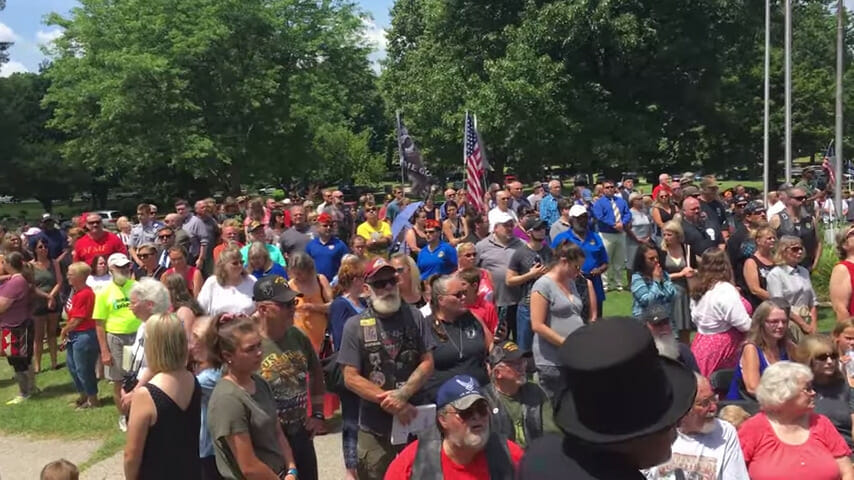 Many of the attendees were local citizens of Niles, but others came from out-of-state, even as far as Florida. Many had special reasons for attending, including in memory of their own loved ones who served in the war. A woman named Zeline Love came in from Bristol in memory of her brother, who died in the war at age 19.
"This is overwhelming. It's a crowd of witnesses," Love told the South Bend Tribune. "You wouldn't have had this 50 years ago. This is amazing. I'm proud of the USA."
With the huge amount of strangers showing up, the few people who knew Wilson personally were stunned.
"If he could look down and see this overwhelming crowd that came on his honor, he would be in tears," Charlotte Andrews, a close friend of Wilson, told MLive. "I can just see him saying, 'Hey baby girl, what in the world did you guys do?'"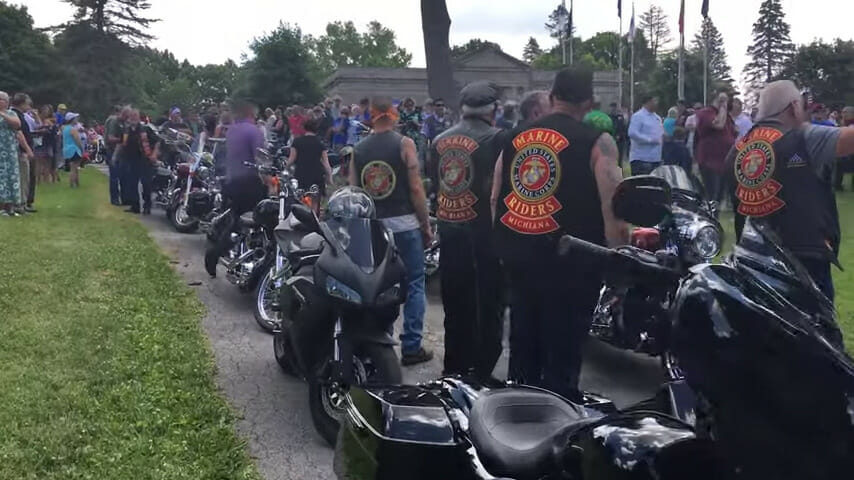 Not only did he receive a massive crowd, he also had three high-profile speakers eulogizing him: Shelton, the Rev. Michael Smith and a representative from U.S. Sen. Gary Peters' office.
"First and foremost, Wayne was a patriot," Rev. Smith said to the crowd, according to MLive. "He had the heart of a warrior and served his country well in the Army during the Vietnam War."
The speakers also thanked the crowd for showing up.
"One of the thousands of reasons I love my community, is because when you heard about this, you refused to let a warrior be buried alone," Rev. Smith told them.
"Your presence today is a testament to the city of Niles, to our community and to country," Mayor Shelton said. "Most of all, it's a testament to Wayne Wilson."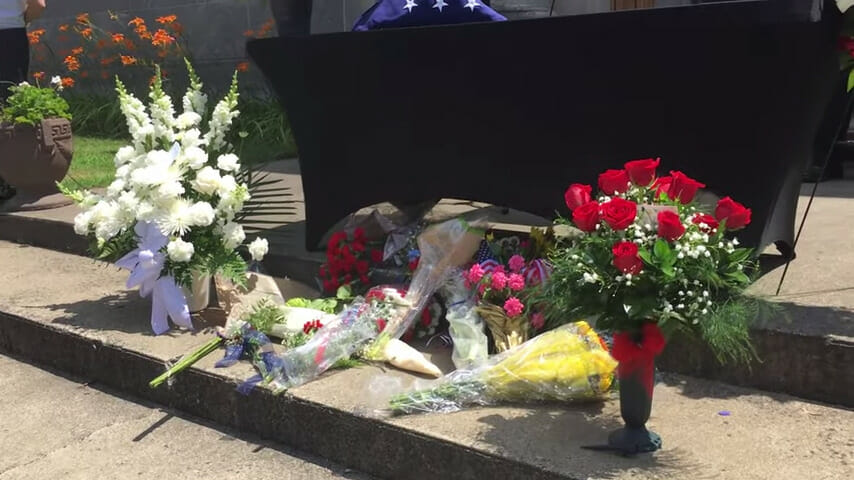 It was the kind of beautiful send-off that Wilson deserved but could have never imagined receiving.
"Wayne's story does not end today," Shelton said. "Wayne Wilson, whether he knew it or not, was a hero. His legacy will live on."
It goes to show the power a community has to make a difference. Share this moving story!