Colin Kaepernick, the former San Francisco 49ers quarterback, is speaking out about his adoptive parents and how, for better or worse, they shaped him into the man he is today.
While promoting his new graphic novel, Kaepernick shared the struggles of being biracial and identifying as Black while being raised by a white couple.
"I know my parents loved me, but there were still very problematic things that I went through," he told CBS News.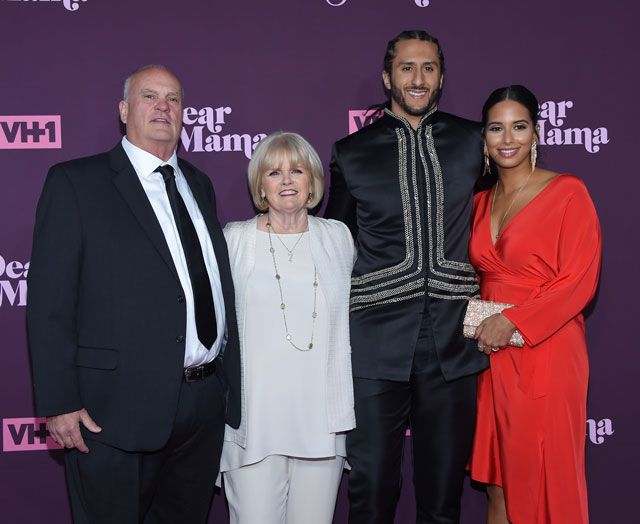 In his graphic novel, which is geared towards readers ages 12 and up, the once controversial football player tells his life story before he became a professional athlete.
He describes how he often faced pushback from his parents, Rick and Teresa Kaepernick. He recalled one instance where his mother called cornrows "unprofessional" and said they'd make him look like "a little thug."
Kaepernick noted it's important to show that these instances of discrimination can happen in one's own home, and it's important to learn how "we move forward collectively while addressing the racism that is being perpetuated."
"You know, very similar to the messaging of the book is I don't have control over all of these situations. But I control how I respond to it, I control how I prepare for it, and I'm a believer that in doing that, good things will happen."
READ MORE:
His parents may have just wanted what they thought was best for him, but the now 35-year-old didn't always agree with them.
In high school Kaepernick excelled in baseball – he even caught the attention of the MLB – but in the end he decided to pursue football.
"There were a lot more Black people in football. I was like, 'Oh, I found some community here,'" he said.
He was drafted to the 49ers in 2011 and led the Bay Area team to the Super Bowl during his first year as a starter.
Unfortunately his NFL career came to a screeching halt in 2016 when he refused to stand for the national anthem before a 49ers game.
"I am not going to stand up to show pride in a flag for a country that oppresses black people and people of color," he told Steve Wyche of NFL Media at the time.
He continued to protest, though rather than take a seat during the national anthem he took a knee. His actions garnered mixed opinions, though many were negative.
While the 49ers supported the quarterback's decision, Kaepernick ultimately parted ways with the team and hasn't played in the league since.
Who are we to judge how Colin Kaepernick was raised?
Raising children, especially those from different cultures than ourselves is extremely difficult. We must be open to learn new things and realize just because we think something is best, it may not always be in the best interest of the child.
Please share!