The past week and a half has been filled with countless subtle and not so subtle tributes to Queen Elizabeth II.
On Monday, during her televised state funeral, there was a nod to the late monarch's love she had for her husband Prince Philip who died in April 2021.
Included in the colorful wreath of flowers that sat on top of her coffin was myrtle, the symbol of happy marriage, which was cut from a plant that was grown from a piece of her 1947 wedding bouquet.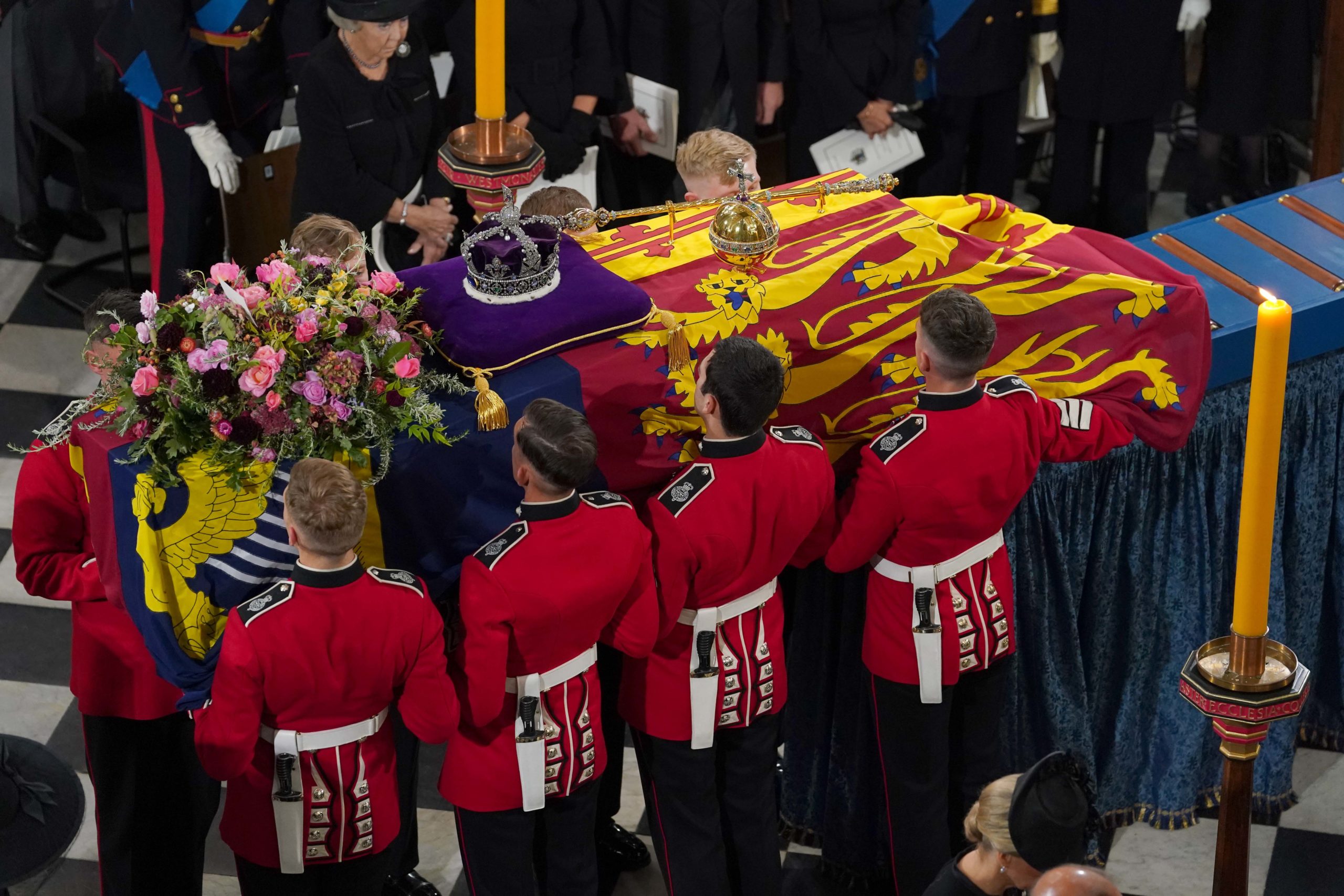 Typically royal funeral wreaths are somber, and generally either white or green. But they can also reflect the colors of a flag.
While a white wreath was placed on top of the late monarch's coffin when it left Balmoral Castle, a colorful arrangement, which reflected the colors of the Royal Standard, was used during the state funeral.
READ MORE:
The floral arrangement was a gift from King Charles III, and at his request contained flowers cut from the gardens at Buckingham Palace, Clarence House and Highgrove House.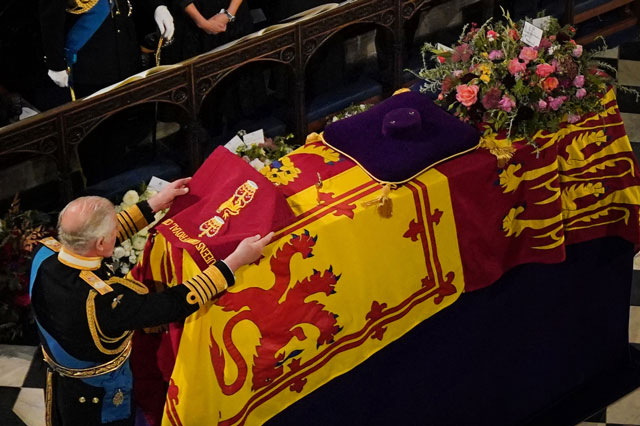 "This includes foliage chosen for its symbolism: Rosemary for remembrance; Myrtle, the ancient symbol of a happy marriage, and cut from a plant that was grown from a sprig of myrtle in Her Late Majesty's wedding bouquet in 1947; And English oak, which symbolises the strength of love," Buckingham Palace said in a statement.
The Queen and Prince Philip were married for nearly 74 years before his death.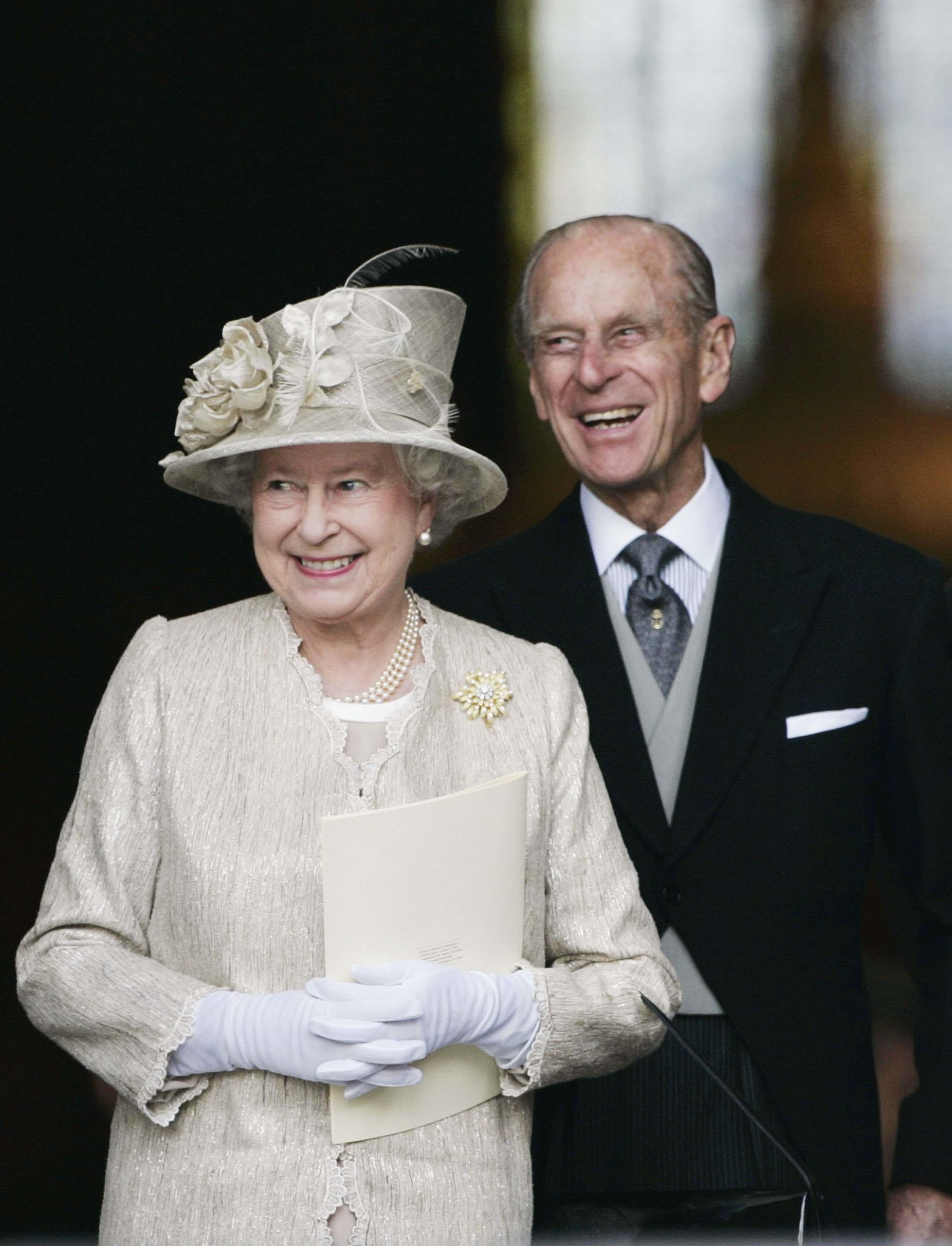 In addition to honoring the late monarch's longtime relationship, the colorful flowers paid tribute to the royal family.
"Also included are: Scented pelargoniums; garden roses; autumnal hydrangea; sedum; dahlias; and scabious, all in shades of gold, pink and deep burgundy, with touches of white, to reflect the Royal Standard, on which it sits."
On top of the flowers laid a handwritten note from Charles.
"In loving and devoted memory, Charles R."
While the official 10 days of mourning may be over, those who loved the Queen will not stop mourning. They will continue, and no doubt will we continue to see tributes to her as the days, weeks, and months go by.