Hollywood star Jeremy Renner is making good progress after sustaining serious injuries in a snowplow accident that took place on New Year's Day.
Renner has been in hospital since January 1, with fans around the world flooding social media with thoughts and prayers.
In a new update, however, his family has revealed that he "crushing all the progress goals" despite the severe nature of his injuries.
Speaking to People magazine, the star's sister, Kym Renner, said: "We are so thrilled with his progress.
"If anyone knows Jeremy, he is a fighter and doesn't mess around. He is crushing all the progress goals. We couldn't feel more positive about the road ahead."
As per a harrowing 911 call log obtained by Fox News, Renner, famous for his work in The Hurt Locker, The Bourne Legacy, American Hustle, and as Hawkeye in the Marvel Cinematic Universe, amongst other films and shows, was "completely crushed" beneath a snowcat after an accident near his home in Lake Tahoe.
READ MORE
Reports state that the actor was trying to help a family member get their car unstuck from the estimated three-feet of snow that had fallen the night previous. While pinned under the snowplow, Renner apparently had difficulty "breathing".
After being airlifted to hospital, the 52-year-old was said to be in a "stable but critical" condition. 
"We can confirm Jeremy is in critical but stable condition with injuries suffered after experiencing a weather related accident while plowing snow earlier today," the star's rep confirmed with Variety at the time.
"His family is with him and he is receiving excellent care."
Days later, Renner himself shared an update on his Instagram page thanking fans for their support.
"Thank you all for your kind words," he wrote. "Im too messed up now to type. But I send love to you all."
Last Friday, he returned to Instagram to thank the medical staff who have been taking care of him.
"Thank you renowned medical ICU team for beginning this journey," he wrote.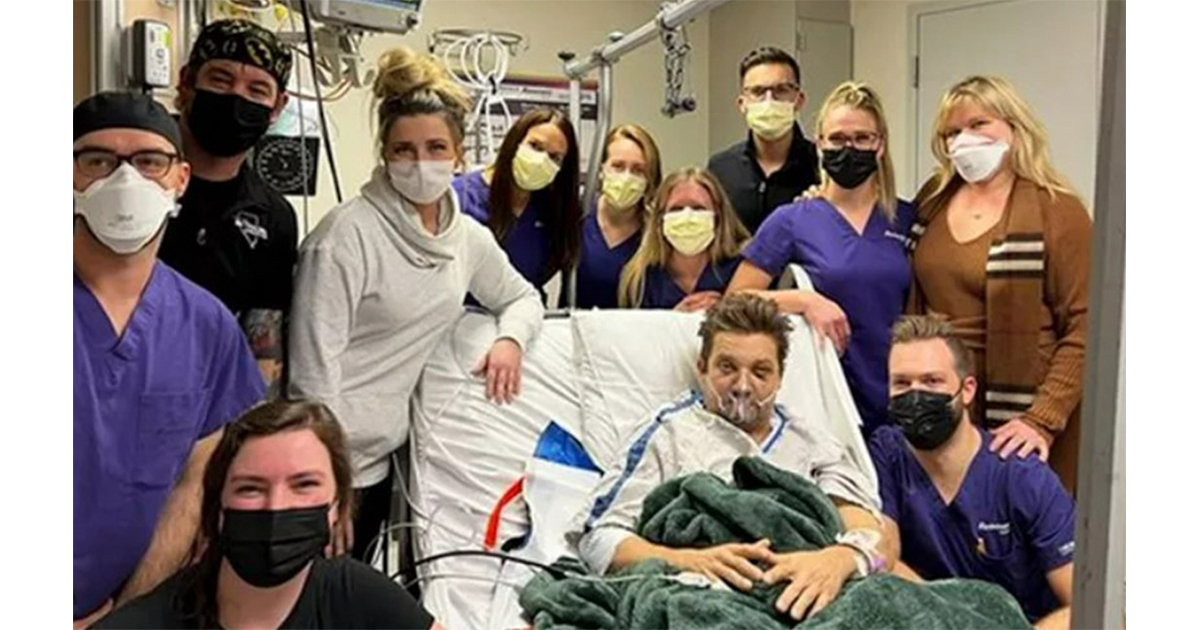 The Hollywood actor celebrated his 52nd birthday from his hospital bed on January 7. We're so happy that he's crushing his milestones and wish him all the very best with his recovery.
Are you a fan of Jeremy Renner and his work?
Join us in sending love and prayers where they're needed. I for one think Jeremy is an inspirational figure, and hope that he's able to return to his normal life before too long.
Share this article if you agree.