Jimmy Carter and Rosalynn Carter's love is like no other.
In 2019 the Carter's became the longest-married presidential couple passing the previous record holders George H.W. Bush and Barbara Bush. And in July 2022 they celebrated their 76th wedding anniversary.
How does one maintain such a long-lasting relationship?
It all comes down to the simple things.
Jimmy Carter was born in 1924 and was raised by his businessman father and nurse mother in and around Plains, Georgia.
Back in the mid-1920s, about 600 people lived in the small town. One of those people was Rosalynn Smith.
Jimmy and Rosalynn's love story would go down in history, and their journey began over 90 years ago. In fact, Jimmy Carter can still recall the day his wife was born. He was only three years old and his family lived next door to Rosalynn's.
Since Jimmy's mother was a nurse, she helped deliver Rosalynn on August 18, 1927. One day after Rosalynn was born, Jimmy's mother brought him to see the newborn baby.
Little did anyone know that the two would get married.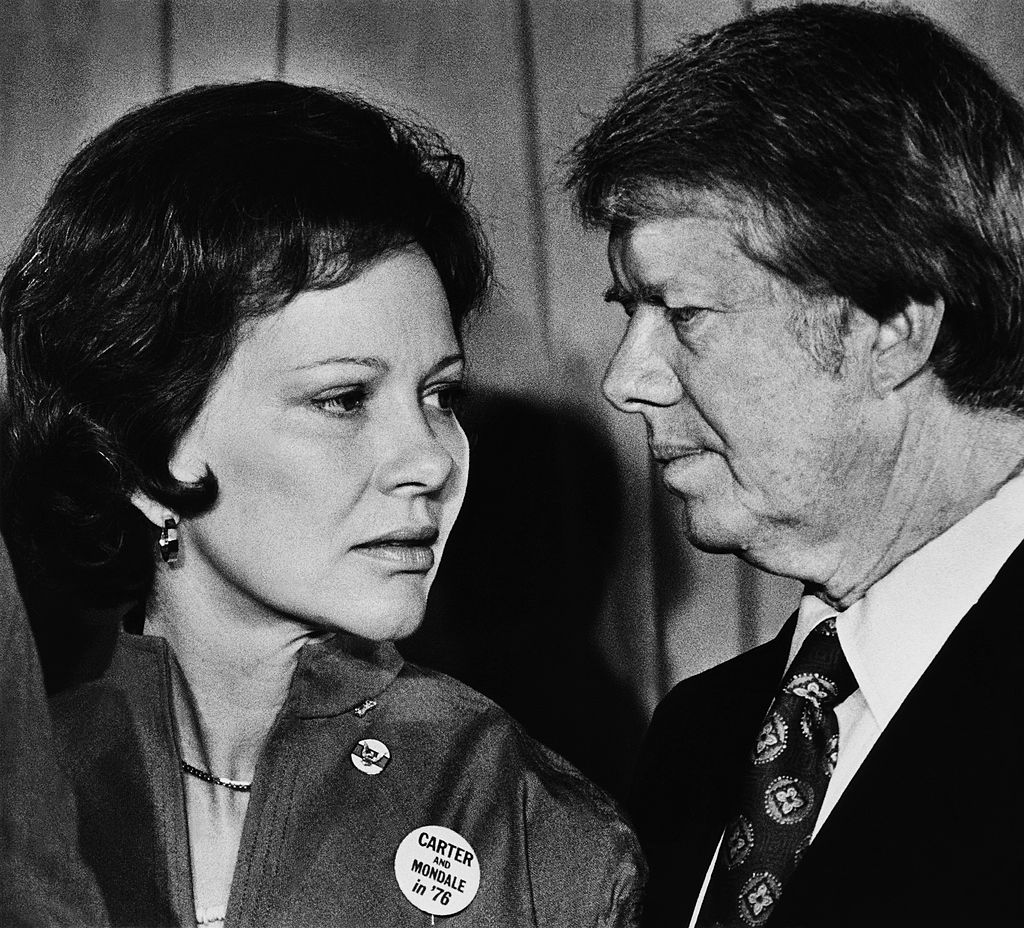 Astonishingly, the Carters exchanged their vows all the way back in 1946, just one year after the culmination of the Second World War.
Jimmy Carter remained in the military until 1953, only resigning after the passing of his father, James Early Carter Sr. The future President Carter took over his family's farm in Plains, Georgia, but later set his sights on a career in politics.
He first won a bid for a seat in the Georgia Senate in 1962, marking the start of a political career that would ultimately see him become President of the United States in 1976.
"We developed a partnership when we were working in the farm supply business, and it continued when Jimmy got involved in politics," Rosalynn is quoted as having said.
READ MORE:
The beginning of their marriage found them moving around the country as Jimmy was assigned deployments in either the Atlantic or Pacific fleets. And while one may think the spouse of someone in the United States Navy may not like the constant moving, Rosalynn didn't mind at all.
And when the former president, now 98, was a young Naval officer in the 1940s he came up with a way to express his admiration to the love of his life.
"'I love you the goodest.' That's what my mother and daddy used to say back and forth, and I picked it up with Rosa," he told People in a 2014 interview.
The acronym, ILYTG, became so important in the couple's lives that Jimmy had it inscribed in a compact he gave Rosalynn.
That compact is now on display at the Jimmy Carter Presidential Library and Museum in Atlanta, Georgia.
And just like Jimmy picked ILYTG up from his parents, the Carter's children have begun using the phrase amongst themselves as well.
"Now all our children do the same thing – ILYTG on the phone or in emails. They generally just put the initials," he said. "And sometimes they change the initials and make you guess what they're talking about."
Over the course of President Carter's time in the White House, Rosalynn was an active advocate of mental health. She served as the honorary chair of the President's Commission on Mental Health, a body that helped to pass the Mental Health Systems Act of 1980.
Now both in their 90s, Jimmy and Rosalynn still live in Plains, Georgia, and cut extremely sprightly figures given their advancing years.
The 39th president credits his long life to his wife.
"It's hard to live until you're 95 years old," he told People. "I think the best explanation for that is to marry the best spouse: someone who will take care of you and engage and do things to challenge you and keep you alive and interested in life."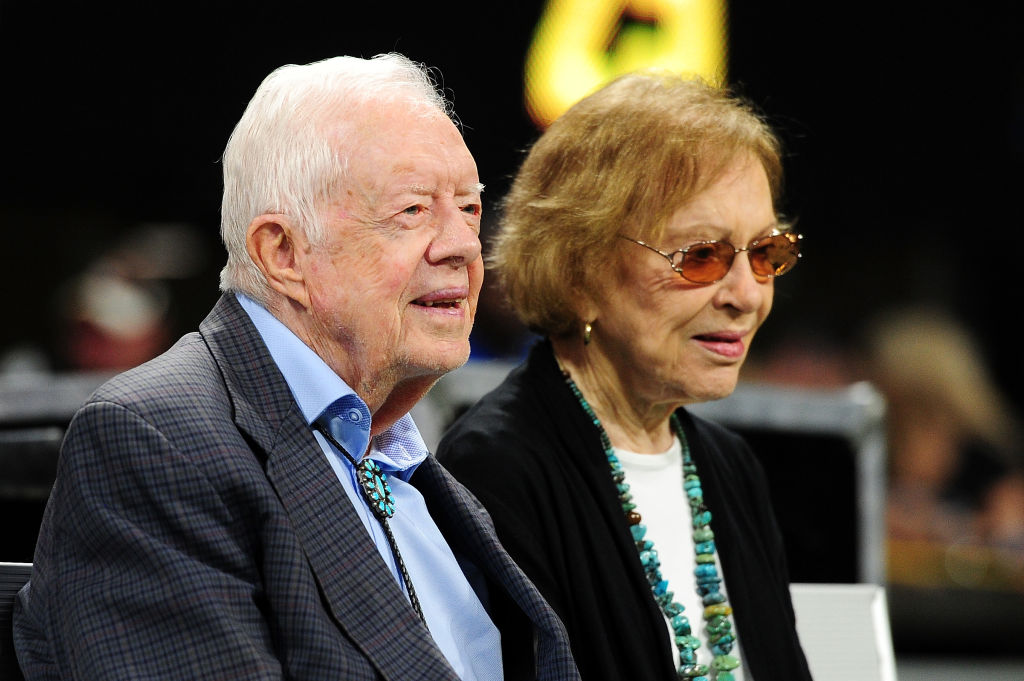 READ MORE:
How can you not love them? The Carters are the sweetest and most down to earth people.
May god continue to bless them.