President Joe Biden, 80, has been asked to deliver former president Jimmy Carter's eulogy.
The president let the detail slip while talking to a group of supporters at a fundraiser in Rancho Santa Fe, California Monday night.
"He asked me to do his eulogy — excuse me, I shouldn't say that," Biden said.
Carter has been under hospice care at his home in Plains, Georgia since mid-February. Neither The Carter Center in Atlanta nor family members have given any updates on the 39th president's health.
READ MORE:
Although President Biden alluded to his condition Monday.
"I spent time with Jimmy Carter, and it's finally caught up with him. But they found a way to keep him going for a lot longer than they anticipated, because they found a breakthrough," he continued.
Carter has endured a lengthy battle with cancer.
In August 2015 he underwent surgery to remove a mass on his liver. The former president revealed he had been diagnosed with cancer that had metastasized. A few short weeks later he shared melanoma had been found in his brain and liver.
But by the end of the year doctors declared him cancer-free.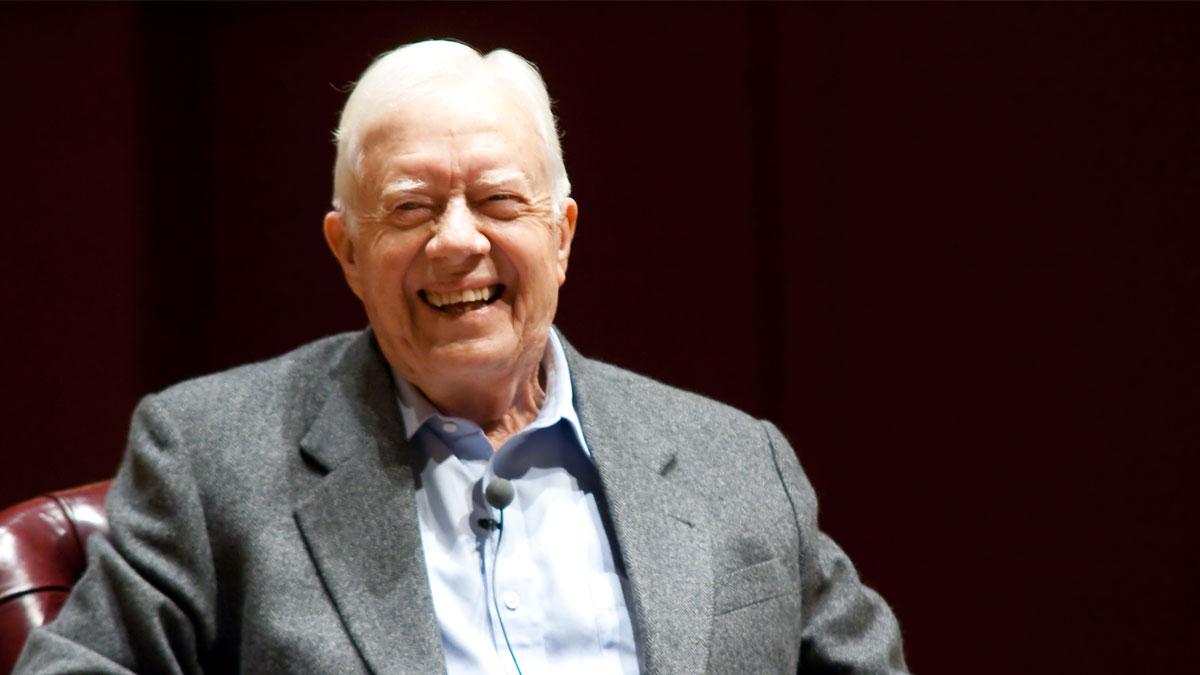 Since then, Carter, who is the longest-living former president, has suffered many illnesses and injuries. However, on February 18 the Carter Center announced that after a "series of short hospital stays" the former president decided to spend the rest of his time at home with his family.
Biden and Carter have known each other since Biden was a Delaware senator supporting Carter's 1976 presidential campaign.
Since then the two have remained political allies and friends.
A few months after Biden took office, he and first lady Jill Biden visited Jimmy Carter, 98, and former first lady Rosalynn Carter at their home in Georgia.
According to the AP, family members have confirmed Carter will have both a state funeral in Washington D.C. and a private funeral in Plains, Georgia.
It is often debated whether the kind of president Jimmy Carter was, but one thing we can all agree on is that he is one of the the best men we've had in the seat.
May god bless Jimmy during his final days.