Kirstie Alley's had a long and successful career. Through starring on Cheers, the actress got her big breakthrough, and she sure has lived a hectic life since.
Throughout the years, Alley has worked with many great actors and actresses. But she's actually been quite secretive about certain things from various sets, including that she had a major crush on Patrick Swayze.
In fact, she really wanted to be intimate with him – even though they were both married.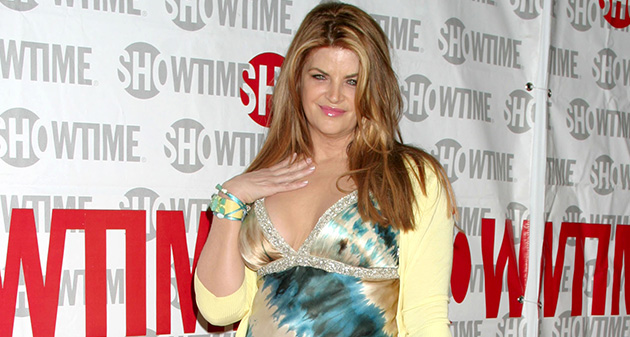 Kirstie Alley is a very well-respected actress who's starred on many successful television shows and films. She's been through plenty, including noticeable weight loss and subsequent body transformation, as well as being the person behind several controversial claims.
Kirstie Alley
Alley has lived a life in the spotlight, and maybe the glow would have been even more enhanced if she'd followed through on some of her urges while working on set.
The truth is that the reality television star had a crush on several actors she worked with, two of them being John Travolta and Patrick Swayze.
This is all you need to know about Alley's plans on having a love affair with Swayze – and how she's gotten to where she is today.
Kirstie Alley's early life was a rollercoaster.
Kirstie Alley – move to California
She was born on January 12, 1951 in Wichita, Kansas. She graduated from Wichita Southeast High School and attended Kansas State and Kansas Universities, where she studied drama. However, her early days were marred by drugs.
"The truth of how I escaped Kansas is being high. I was drugged out of my mind on cocaine, and I got in the car, and I left to go to California," she told Parade.
"If I hadn't been drugged out, I would never have been able to realize my dream. It sounds so stupid but to extricate myself from Wichita, Kansas really took some doing.
"With reality shows, and things like that on TV now, people probably feel a little more hopeful that they could make something of themselves. But at that time, 30 years ago, it was just like, 'How could I possibly dare to think that I could go be a star? How could I possibly think that?' That's more of a Midwest thing, you're sort of humbled and if you're not humbled people will humble you, like, "Well, who the hell do you think you are to move to California and be a star? I mean, come on, Kirstie," she added.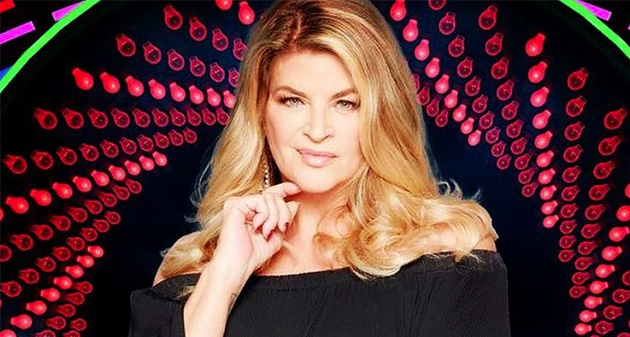 Alley decided to leave Wichita to pursue an acting career in California. She started out working as an interior decorator, but the party lifestyle was too much for her.
Parents' in car crash
She entered a wild period, during which she did experimented with many drugs and hung out with the wrong people. Then, in 1981, a tragedy struck her family.
Her parents' car was hit by a drunk driver, and the accident killed her mother and seriously injured her father. This was, of course, a traumatic moment for Alley. Years later, the drunk-driver spoke about the accident, and wanted to meet Christie.
"That night is always on my mind and I'm so sorry for what happened;" she said. "I wish I could go back and change everything, but I cannot.
"I can understand why Kirstie doesn't want to talk with me," the drunk driver added. "But if she changed her mind, I would tell Kirstie and her father how truly sorry I am for what happened that night and the pain that I caused them."
However, Kirstie wasn't interested at all. Via Twitter, she said she would never forgive the person that killed her mother.
The passing of her mother changed everything for Kirstie. She decided to change her lifestyle, moved away from drugs, and underwent rehabilitation. She also joined The Church of Scientology.
Kirstie Alley – breakthrough
In 1982, she landed her earliest roles. She starred as half-Vulcan officer Saavik in the film Star Trek II: The Wrath of Khan, which became a sort of breakthrough role.
A few years later, Alley was casted as Gloria Steinem in the TV movie A Bunny's Tale. In 1985, she also had a minor role in the miniseries North And South, starring alongside Hollywood legend Patrick Swayze.
They weren't the biggest roles, but still, Kirstie Alley was in. And in 1987, she got the role that changed her life when she starred as Rebecca Howe in the sitcom Cheers.
Cheers propeled Alley to a whole different level of stardom, earning her both recognition from the viewers as well as the critics. In 1991, she won both a Golden Globe for Best Performance by an Actress in a Television Series – Comedy or Musical and an Emmy Award for Outstanding Lead Actress in a Comedy Series.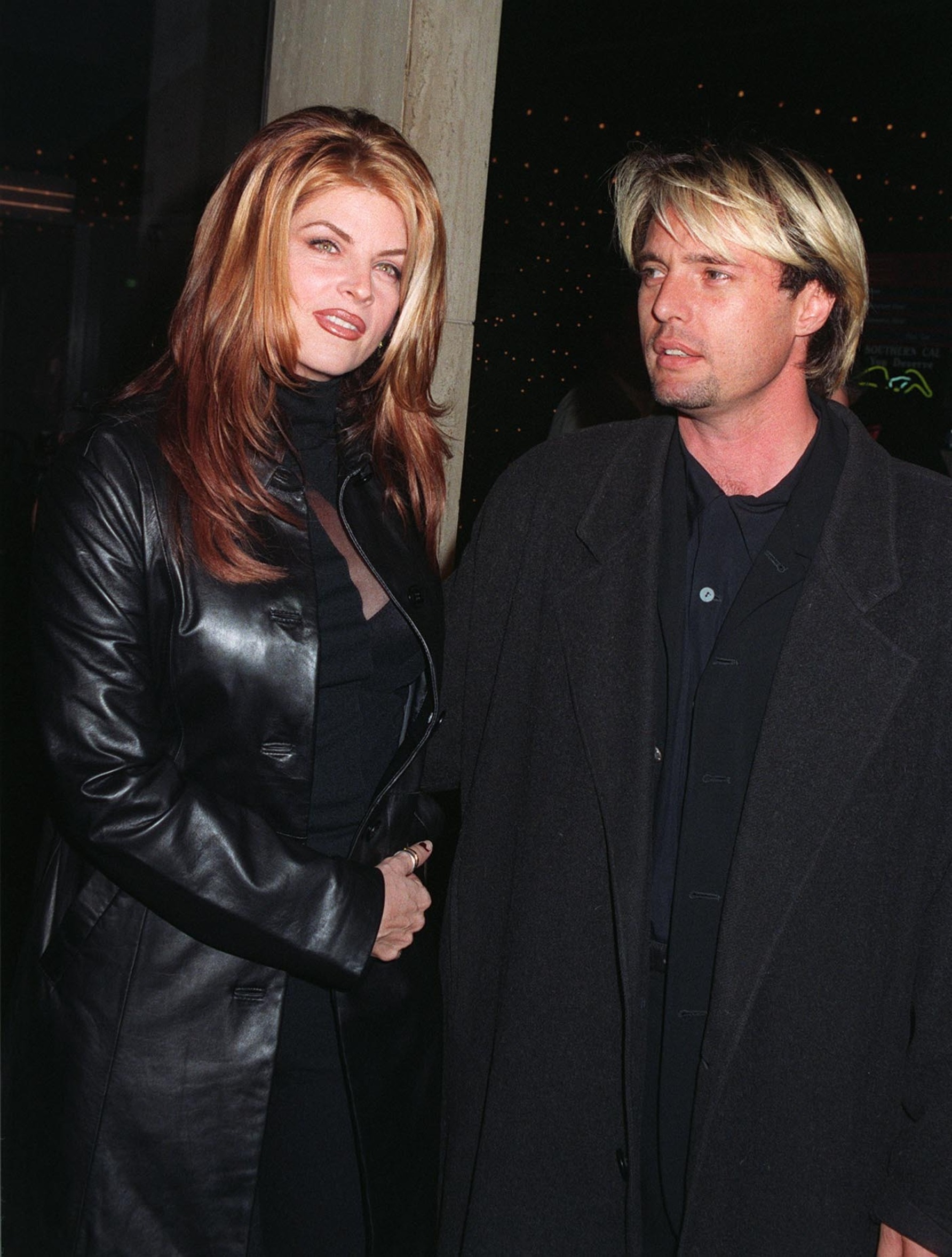 In addition, she was nominated for several Golden Globes and Emmy's the following year – her career had seriously taken off.
Kirstie Alley – family
Following the farewell from Cheers in 1993, Alley starred in several big productions, including winning an Emmy Award for her part in the television movie David's Mother. She also appeared in the sitcom Veronica's Closet, as well as in the drama miniseries The Last Don in 1997.
Through it all, Kirstie was also experiencing success in her private life. She met her second husband, actor Parker Stevenson and the couple tied the knot in 1983. Together, they adopted son William and daughter Lillie.
Alley and Stevenson eventually divorced in 1997, but it appears that earlier in their marriage, Kirstie actually had other men on her mind.
While appearing in Celebrity Big Brother, Kirstie admitted that she had actually fallen in love with actors John Travolta and Patrick Swayze when she was younger.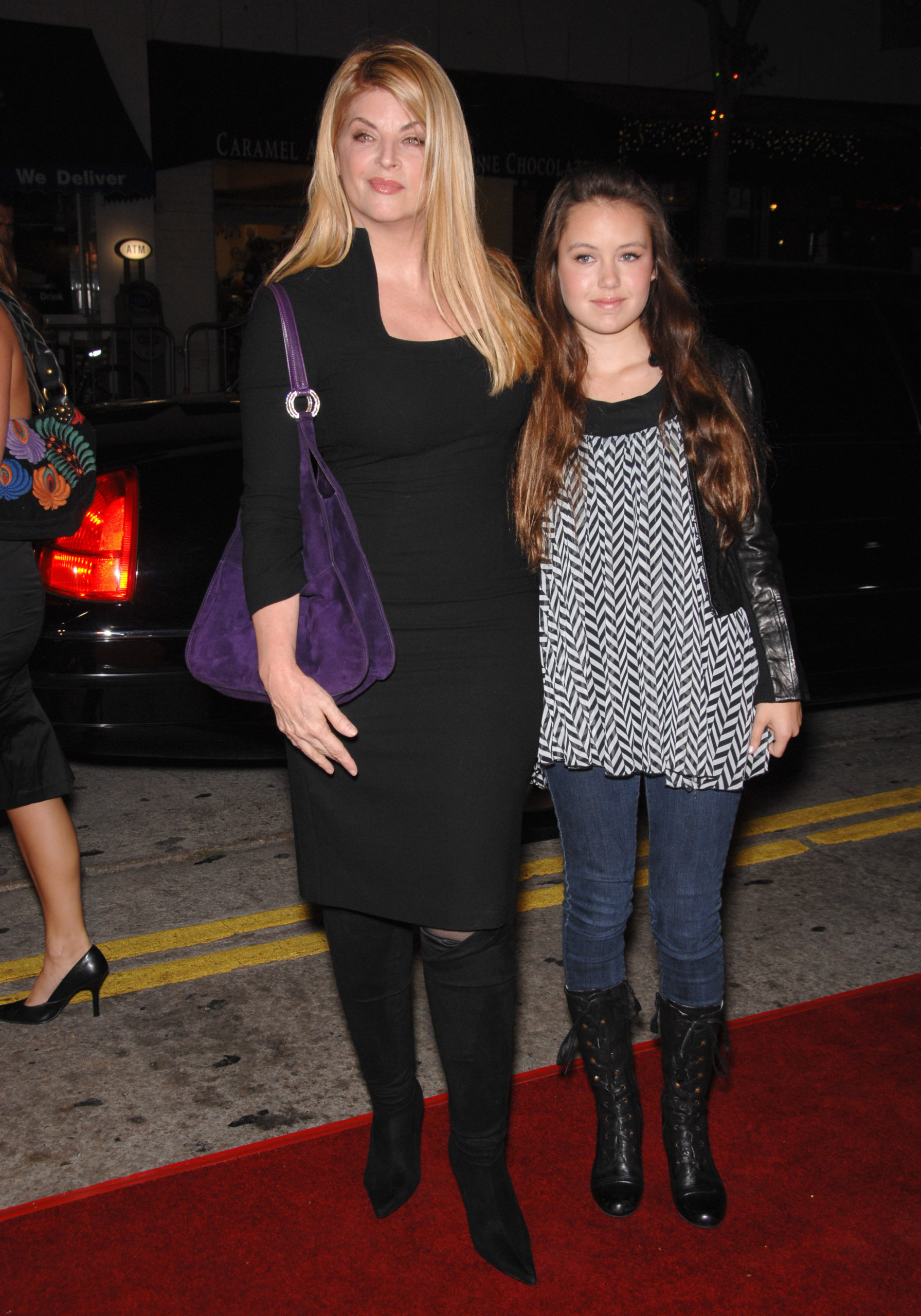 "Not a consummated affair. But I did kiss two people. I would have loved to have an affair but we were both married," she said, according to Daily Mail, revealing that the first of the two names was the late Patrick Swayze.
Relationship with Patrick Swayze
The famous actor sadly passed away from pancreatic cancer in 2009.
In her book, Alley admitted that she fell in love with Swayze during the filming of their 1985 television movie North and South. This happened just a year after she got married to Parker Stevenson. At the same time, Patrick and his own wife Lisa had been married for 10 years.
Alley said that she and Swayze got so close that she once begged him for sex. However, she added that he immediately turned her down due to her drunken state.
In her 2012 book The Art of Men (I Prefer Mine al Dente), Alley recalls telling Swayze: "I want to make love with you. I just don't care anymore, let's just do it," according to Daily Mail.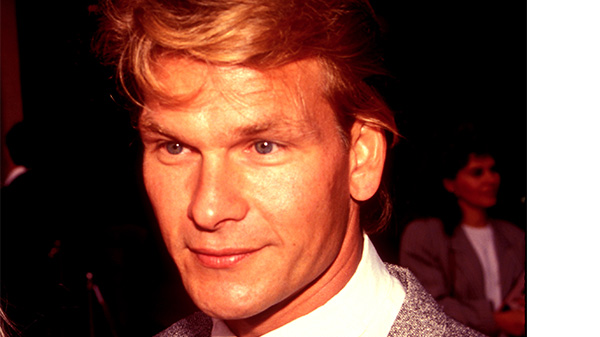 "This man and I never had sex or did sexual things, but I consider what we did more dangerous and a betrayal to our spouses."
Almost "ran off" to marry John Travolta
In the Celebrity Big Brother Clip, Alley continued by explaining that she also fell in love with John Travolta.
"He was potential marriage material. I almost ran off and married John," she said. "I did love him and still love him,' she reflected. 'And if I hadn't been married I would have gone and married him. And I would have been in an airplane."
In 2012, Alley revealed she and Patrick had "intense attraction" when they first met and that John was "the love of her life."
Further, Kirstie said that she was asked by Liza, Patrick Swayze's widow, to speak at her husband's funeral. However, she doesn't know if she was aware of their close relationship.
Kirstie's long journey towards a healthy lifestyle has been a rollercoaster. For decades she has lost pounds, only to gain weight again later on.
Kirstie Alley – weight loss
Maybe that's why so many people can relate to her: most people know how difficult it is to maintain a weight you're comfortable with.
Like many others, Kirstie had no weight problems whatsoever when she was a young girl growing up in Wichita, Kansas.
But then something happened.
"I spent my whole life thin, then one summer I probably gained around 40 or 50 pounds," Kirstie told OK! in 2018.
During an interview with Oprah in 2004, Kirstie opened up about when she realized she had gone up in weight.
"Honestly, I didn't know how fat I was," she said. "Thanks to the tabloids, I went, 'Damn, girl, you're fat!'".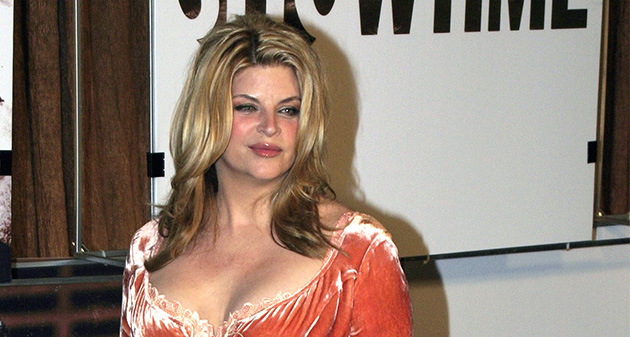 Maybe it was that moment that gave her the idea for her new comedy series. One year after that interview with Oprah, Fat Actress premiered.
"It's difficult to lose weight"
Kirstie had the lead role and the series was loosely based on her own life – it centers around an actress in Hollywood whose weight loss is the subject of every tabloid imaginable.
"I think women across the country will identify with her," co-creator Brenda Hampton told TODAY in 2004.
"It's difficult to lose weight and find a relationship, no matter where you live. It makes it all the more painful when you're in the spotlight."
The series only aired for one season – but Kirstie's real weight problems continued. The biggest thing for Kirstie was always that she didn't think about what she was eating – she just ate whatever she wanted to. Of course, it's not uncommon to slip up every now and again; we all have cravings for foods that are full of sugar or salt.
But for Kirstie, it went a little too far – she couldn't control herself.
"It's not in my nature to plan," Kirstie told People in 2016. "I'm a very spontaneous person, and that's how I got fat."
Inspirational weight journey
Yet after getting help from weight-loss program Jenny Craig, things started to move fast. For three years, Kirstie managed to find a balance and steadily lose weight. Thanks to the program, she dropped 75 pounds, and became a spokeswoman for Jenny Craig until 2007.
When Kirstie was cast for Dancing With The Stars in 2011, however, she had gained weight again. At the start of the show, she weighed 230 pounds, according to People.
By the time of the competition's close, however, she had dropped weight again – over 100 pounds disappeared as Kirstie worked extremely hard to achieve success on the dance floor. She finished in second place, along with her partner Maksim Chmerkovskiy.
Unfortunately, critics were vocal amongst TV viewers. Some speculated that Kirstie had undergone surgery or starved herself to get in shape for the program. Kirstie responded to the haters on Twitter:
"NO surgery, NO flippin lasers, NO barfing, NO starving … Jeez … my products, organic food, dance," she tweeted a few months after she wrapped the show.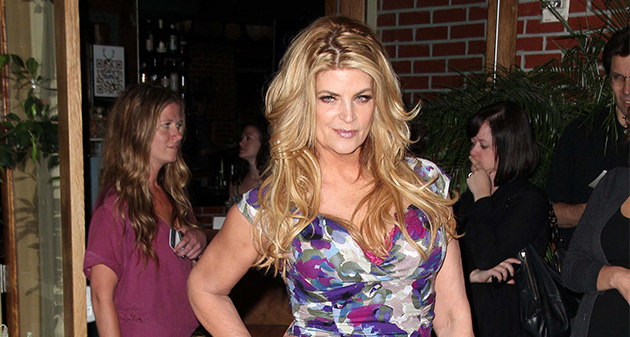 After a long pause with Jenny Craig, Kirstie Alley returned to the program in 2014.
Diagnosed with Lyme disease
"It's so important for women to look the way they want to look and feel the way they want to feel for their own reasons, not because someone's telling them to or because it's fashionable or trendy," she told Women's Health in 2014.
"Losing weight is losing weight, but just because you're skinny does not mean you're happy. "
Her second stay with Jenny Craig meant that Kirstie lost 50 pounds and her focus changed entirely.
Instead of constantly trying to lose weight, she wanted to find a way to maintain her current weight and avoid fluctuations. She managed to avoid sweets and junk food. Above all, it was the holidays that had previously turned into week-long orgies of food and desserts for Kirstie.
"I'm much more disciplined," she told the magazine.
"I love sugar cookies that are frosted with Santa's faces and trees, so I did not order any and I did not have any. My friends were dismayed because I usually give them out as gifts."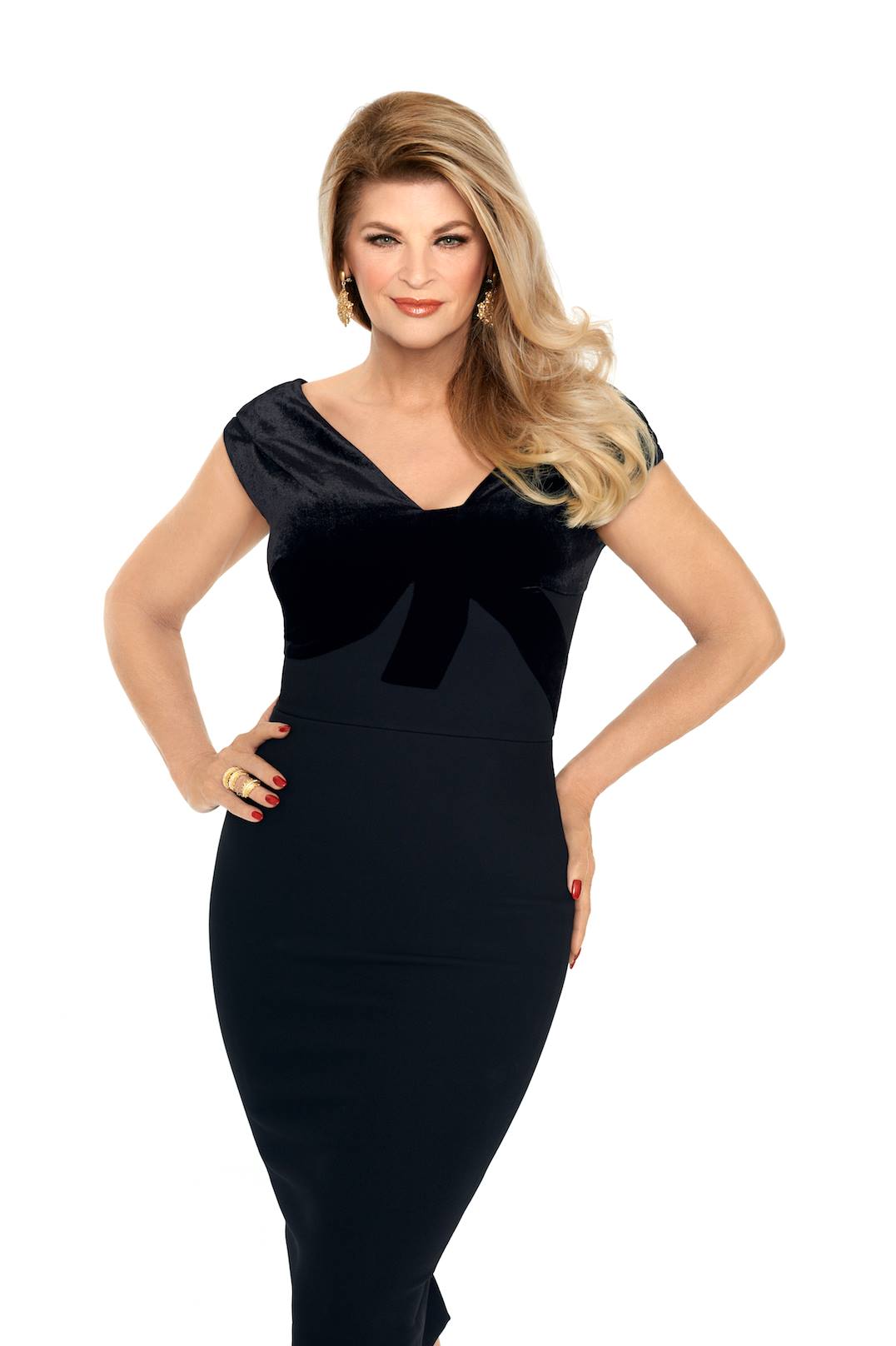 Unfortunately, Kirstie was diagnosed with Lyme disease last year, and that has made it an even bigger challenge to maintain a healthy weight.
"I love the way I feel"
But she is willing to do what it takes – because she knows she feels so much better when she's not overweight.
"I know when I'm on the thinner side, I love the way I feel. I have more energy," she said in podcast The Dan Wootton Interview.
It's obviously good to live a healthy life. And Kirstie has really gone through a lot during her weight loss journey and life as a whole.
I'm so inspired by her will and openness about the challenges of losing weight. Personally, I think she looks beautiful – no matter what the scales say!
We wish Kirstie Alley all the best in the future. Please, share this article to honor her!