Brad Pitt and Angelina Jolie are both household names in their own right. Both have enjoyed enormous success on the big screen, both will be well-known celebrities until the day they die.
And yet in recent times, there's been perhaps hotter topics of conversation where the pair are concerned. Namely, their divorce and subsequent custody battle.
The world of showbiz erupted back in 2004, when the rumour-mill began to kick into overdrive regarding the potential coupling of two certified Hollywood titans.
Having met on the set of Mr. and Mrs. Smith, Brad Pitt and Angelina Jolie wasted very little time in taking their on-screen romance and bringing it – at least in part – to life. They denied having had a relationship in the very beginning, but before long their affair simply got too big to hide.
Fast forward over the years, and Brad and Angelina now share no less than six children with each other, including those both biological and adopted.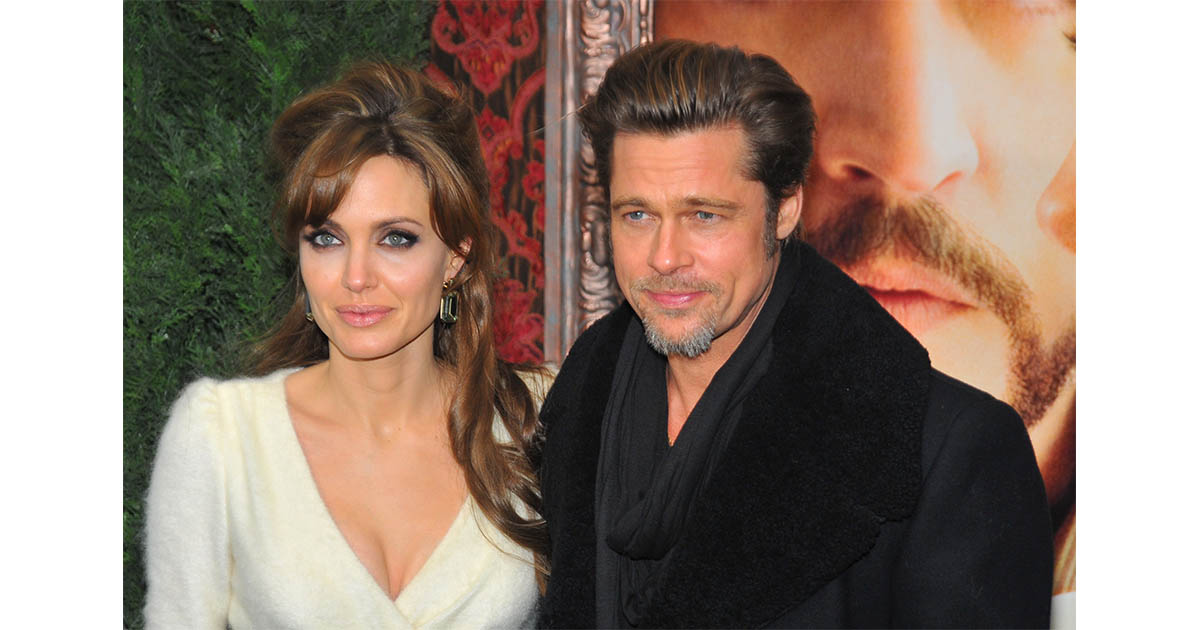 And yet the end is in sight for what was once arguably Hollywood's most glamorous union. Unless you've been living under a rock, you'll likely know that the couple are already legally divorced. You may also know that proceedings are underway as to custody of their six children.
What you might not know, however, is that said proceedings have taken a turn for the ugly.
On March 12, Jolie filed court documents indicating that she and her children are willing to provide "proof and authority in support" of her allegations of abuse against Pitt.
But before we get to that, we might first rewind the clock to 2016, and an event in Brad and Angelina's marriage that remains relatively shrouded in mystery, but is nonetheless huge.
According to reports, an incident took place on a private plane, one that may have involved Maddox Jolie-Pitt, the couple's then-15-year-old son.
What exactly happened, no one knows for sure, but Brad ended up being investigated by the FBI and the Los Angeles Department of Child and Family Services, and Angelina filed for divorce shortly afterwards.
Speculation has insisted that Brad might well have been drunk at the time. One thing's for sure: it proved to be the straw that broke the camel's back with regards to Brad and Angelina's marriage.
As a result, they've been in a long-winded and oftentimes volatile battle since, one surely not helped by the fact that the media is lightning fast to pounce on any and every aspect.
As part of the court process into Angelina's recent claims of abuse, their son, Maddox, has now had his chance to speak, and the latest reports don't exactly paint Brad in a positive light. In any case, he certainly doesn't look as innocent as fans might believe he is.
"Maddox has already given testimony as [an] adult in the ongoing custody dispute and it wasn't very flattering toward Brad," a source told US Weekly.
"He doesn't use Pitt as his last name on documents that aren't legal and instead uses Jolie."
Not only that, but Maddox, now 19, is said to be hoping to change his name for good so that he can cut out the 'Pitt' part.
"The Los Angeles Department of Children and Family Services cleared him of any child abuse allegations almost immediately," an insider spilled to Us Weekly.
"The case remained open out of an abundance of caution because the department took the matter seriously, and in the almost two years of monitored visitation, there was not one instance that caused any alarm bells to go off."
As to what happens to Brad in light of the new allegations, we'll have to wait and see. Word is that he and Maddox haven't patched their relationship after the incident four years ago, and it appears Maddox is most definitely on his mother's side.
What do you think to the allegations leveled against Brad Pitt?
Let us know your thoughts on the matter in the comments box, and be sure to share this article to keep healthy debate going.