Ask any twin and they'll likely tell you that they're used to sharing practically everything with their brother or sister –– or at least they can recall doing so when they were children.
Sharing a birthday is the least of it when you're a twin. Often, you have the same friends, clothes, hobbies and school courses, to name but a few.
Twin sisters Bao Nhia Julia Yang and Bao Kou Julie Yang, both 23, have taken things one step further, though … their daughters will be sharing the same birthdays too!
When Bao Nhia and Bao Kou found out they were pregnant at around the same time, they laughed at a coincidence that saw their due dates pencilled mere days apart.
Neither they nor their doctors could have realistically envisaged what would happen, however.
A series of interesting events
Bao Kou recalled: "I started having like, I started spotting, so I think I knew that I was going to be in labor. And then I told her, and she was like, 'I'm having pain here and there, too. I might be in there with you, too.'"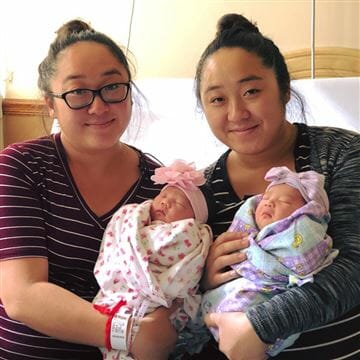 Bao Kou gave birth to a beautiful, healthy daughter, Nadalie Xiong. Then, just one hour later, Bao Nhia delivered a daughter of her own, Candra Thao.
"It's like a miracle," Bao Kou said.
Laura Schliecher, the nurse at Community Regional Medical Center in Fresno, California, helped to deliver both children. She says she's never seen anything like it before.
"They just had great timing, very unique timing," she said.
These newborn babies at @CommunityMed are cousins, born one hour apart last night. But guess what? Their moms are TWIN SISTERS!! ?These twins say they've done everything together… but never thought they'd be pregnant together and have babies together! More in my story,tonight! pic.twitter.com/ODN5DdyKsd

— Connie Tran (@MissConnieTran) November 5, 2018
Taking things even further, the cousins also weighed almost exactly the same. Little Candra was delivered at 7 pounds, 3 ounces, while Nadalie was 7 pounds exactly.
Both babies were born following heartbreaking losses for the twins.
According to People, both Bao Nhia and Bao Kou suffered miscarriages earlier in their life.
Bao Kou said that the pair had previously suffered miscarriages "within months" of each other.
It certainly looks like Bao Nhia and Bao Kou were destined to share virtually everything in their lives.
We suppose there are worse fates that can befall sisters!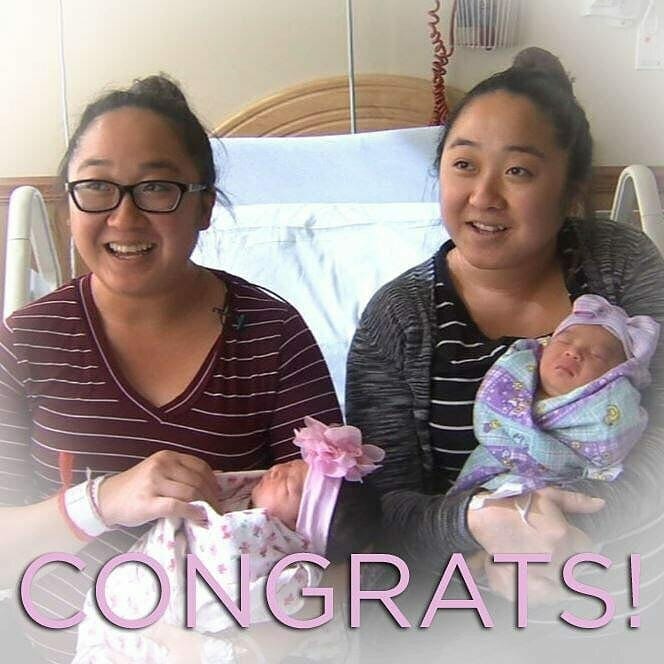 Were you amazed by the similarities present in the births of Candra and Nadalie, given the bond shared by their mothers?
If so, share this article on Facebook!