869 days. That's how many days 12-year-old Chris Bini battled stage three lymphoblastic lymphoma.
And it was only recently that the pre-teen from St. Charles County, Missouri received some very exciting news.
He had been declared cancer-free.
"I'm just glad all the nurses and doctors were very kind to me and they were one of the biggest parts to help me through this," he told KMOV.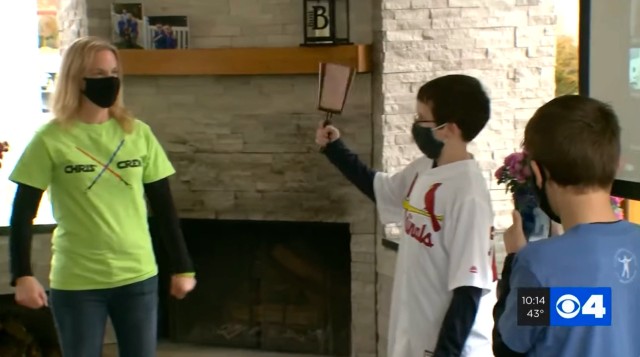 Typically, when patients are declared cancer-free they ring a bell at the hospital where they're receiving treatment, but Chris' celebration was a little different.
He marked the occasion with a few family and friends at his home and live-streamed him ringing a ceremonial bell on Zoom to over 200 people around the world, including doctors and nurses who treated him.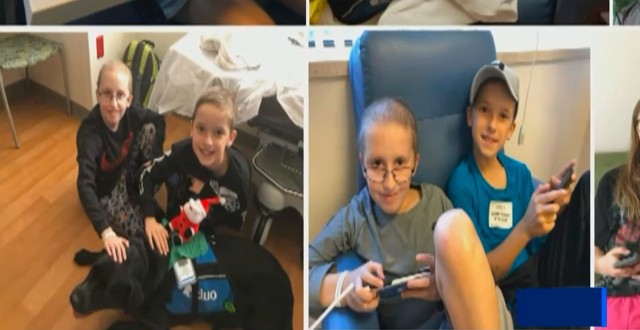 Chris began his fight when he was only 10 years old.
"We counted about 13 different chemotherapy drugs, 21 lumbar puncture infusions, 109 outpatient chemotherapy visits, a couple hundred chemo injections," Kelly Bini, Chris' mom said.
For the past two and a half years, Chris and his family have been quarantining in order to keep Chris safe while he received treatment, so when the pandemic struck, it wasn't too big of a shock.
However, since the past seven months of his treatment occurred during the pandemic, it made things a lot trickier.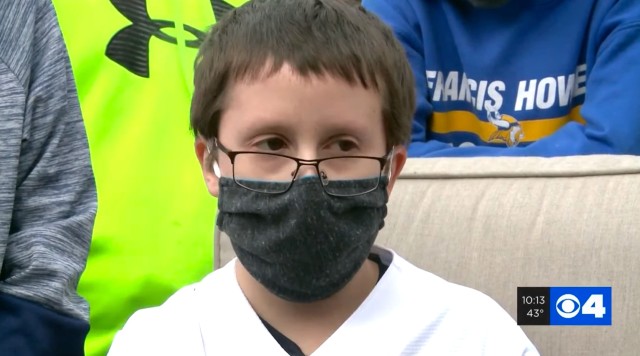 But as his twin brother, Nathan, put it, "he's a strong Chris Bini and nothing can stop him."
While he's been declared cancer-free, Chris will still need to follow up at the hospital every month for routine visits and lab work.
Congratulations, Chris! You fought an extremely difficult battle, one that not everyone faces.
May you continue to remain happy and healthy!
Share this to congratulate Chris and to wish him well.