George Strait is not just a pioneer in country music, but a pioneer in the music industry.
The country legend is one of the best-selling artists of all time, and earlier this year he put on another record-breaking performance at the Houston Livestock Show and Rodeo.
In March 2019, he closed out the Houston Livestock Show and Rodeo with a performance for 80,108 people.
During this magical night, George Strait was joined by a very special guest.
The King of Country called his grandson, Harvey Strait, to the stage to sing "God and Country Music."
The excited audience gave six-year-old Harvey a warm and rowdy Texas welcome when grandfather George introduced him.
"This is my grandson and he's going to sing with me," the King of Country said.
Perhaps it was not that strange that the little guy got the chance to come on stage and sing for over 80,000 people.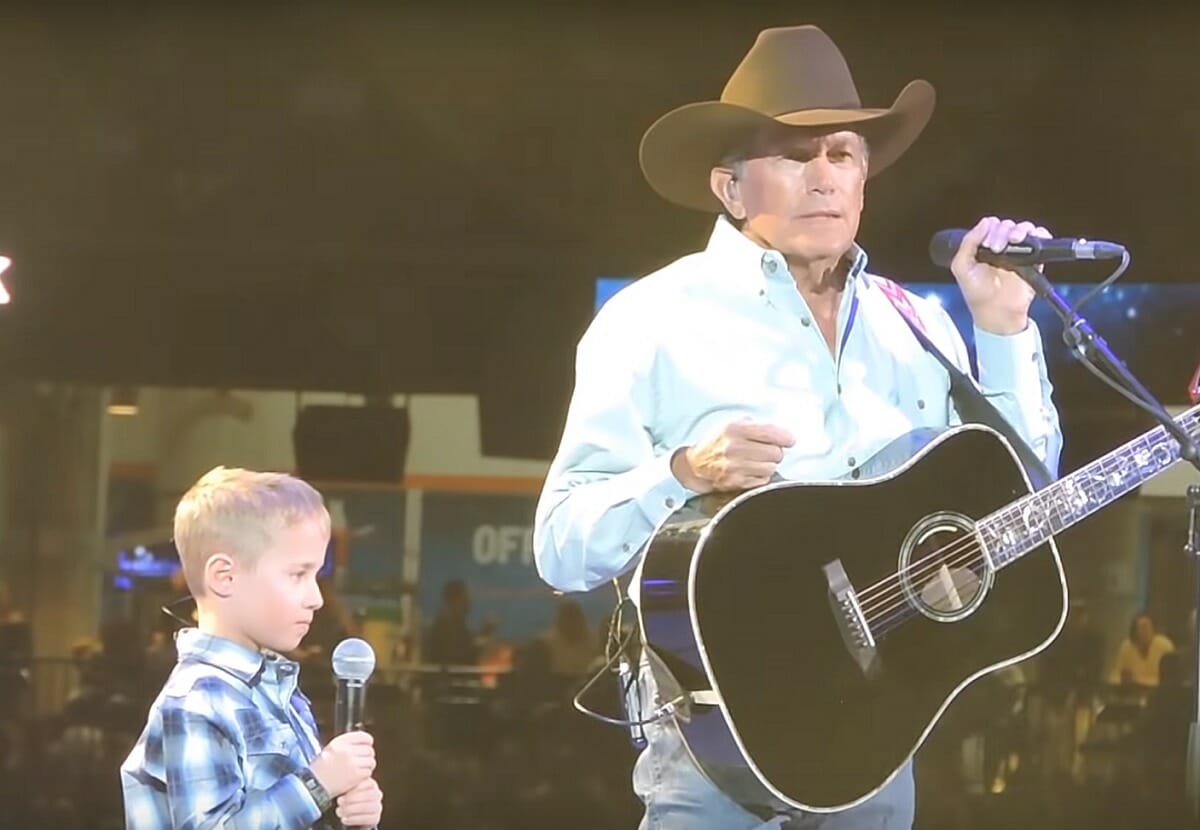 In fact, Harvey Strait appears on the studio version of the song "God and Country Music," a track that appears on Strait's new "Honky Tonk Time Machine" album.
You can see George is very proud to see six-year-old Harvey make his live debut at Houston Livestock Show and Rodeo.
I've never seen George so emotional and talkative, he is cherishing every moment with Harvey.
How sweet! A proud grandpa and such a sweet family man!
I love George Strait – share this beautiful performance on Facebook if you also love the King of Country!