As a parent, the worst thing you can experience is the loss of your child. This family live through their worst nightmare when an accident basically altered their lives forever.
Josette and Aron Rofer had a picture-perfect family life in Orange County, California. In July 2022, the couple celebrated 21 years together and 15 years of marriage, and expected a lifetime of happiness together.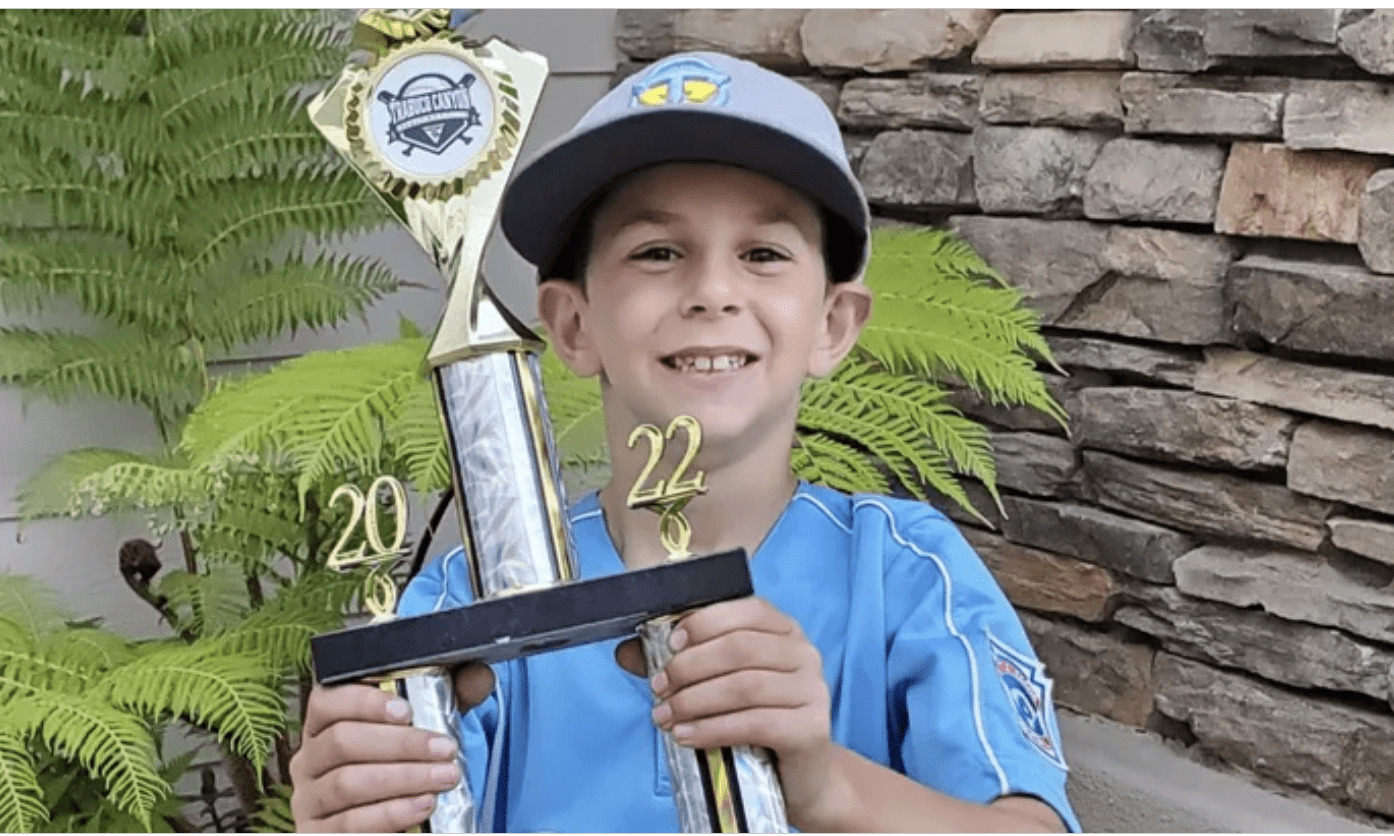 Their picture-perfect family included their sons Bradley and Connor Rofer. Bradley recently started third grade while Connor started the second grade. The family celebrated the boys' first day back at school on August 16, 2022, unaware of the tragedy about to befall them…
The little family was incredibly close to one another, they would often go camping, fishing, or just spend a day at the beach. The close-knit crew always prioritized spending time with one another.
On the morning of September 1, 2022, little Bradley woke up incredibly excited because it was the first time he was allowed to ride his bike to school. The little boy had learned proper bike safety rules and was given permission by his parents to ride his bike to school.
The little boy could barely contain his excitement as he grabbed his helmet and could not wait to be on his way, knowing his family and friends would be cheering him on.
The entire neighborhood was well aware of the little boy and his extraordinary skills. At just six years old, the little boy had started his own local flower business called, "Bradley's Beautiful Bouquets."
By seven years old, he had already finished a 300-page Harry Potter book. He was truly a gifted child who had a lot of interests and skills, even at such a young age. So no one expected anything to go wrong, as the child was clearly responsible and knew what he was doing.
So on 1st September, around 7:25 a.m., Bradley's took his bike through the crosswalk to Coto de Caza Drive. He was navigating traffic when a pickup truck took a left turn off Oso Parkway onto Coto de Caza and hit the little boy. His mother was at the scene of the accident soon after and like any parent in such a situation would be, was devastated.
Little Bradley was badly injured and his family rushed him to the hospital where he was placed on life support. The family was in complete disbelief at the turn the events had taken.
The California Highway Patrol later revealed that the vehicle involved in the accident was a white Ford F-150.
After spending a few days on life support, Bradley's parents made the tough decision of pulling the plug on their son. On Saturday, September 3, Josette posted on Facebook about the gut-wrenching news of their son's imminent death, "Our beloved son Bradley will soon be in heaven. We are devastated and heartbroken," the post read.
she remembered her son in loving words, saying, "We will live through our wonderful memories of Bradley and all that he taught us about life. We were blessed to have almost 9 meaningful and wonderful years with him that we will forever treasure."
The family remembers little Bradley as young, kind, and wise beyond his years. The little boy was a talented pianist, baseball player, and was well loved by everyone at Wagon Elementary School.
The young mother wants the world to remember what a kind little boy her son was. She also mentioned how the memory of her little boy would live on, as the Rofers had decided to donate his organs.
"Bradley's loving kindness lives on as he will be giving the ultimate gift of life with the donation of his organs to several other people. This is what Bradley is all about and embodies exactly who he is. We feel so honored and blessed that Bradley will leave this world with the mitzvah of saving lives," she wrote in her post.
Bradley's aunt, Andrea Maldonado set up a GoFundMe page to help with end of life expenses for little Bradley as well as help the Rofer family financially in this try time. The initial goal of the campaign was to raise $60,000 but when the goal was met, it was raised again to $70,000, which again was met. The page says any amount that is not needed will be donated to CHOC and the Ronald McDonald House.
The family is devestated by their loss but is trying to move on while they try to honor the legacy of little Bradley.
The loss this family has gone through is indeed heartbreaking in the worst possible way. Our prayers go out to the Rofers family.
Share this article to show everyone what a kind and smart boy little Bradley Rofer was during his short life.