Long-awaited help is finally arriving for many Americans in the form of a $1,400 stimulus check.
Jeanettrius Moore was one of those who had plans to use the money to help support herself and her two daughters, but an argument with her youngest child's father led to a devastating ending, one that no amount of money will solve.
An Indianapolis family experienced tremendous loss
According to Moore's cousin, Wendy Johnson, Malik Halfacre, the father of Moore's youngest child, confronted her about her stimulus check.
"She had just got her money, and he wanted half of her money," Johnson told Fox 59. "She said, 'No, you don't deserve any of this. I work. I take care of our child. You don't do anything.'"
Moore told Halfacre he could take $450 or leave. He decided to leave her home in Indianapolis.
The following day he returned asking for the money. Moore's 23-year-old brother Daquan Moore was present and stood up for his sister.
"Daquan was trying to save his sister. He was taking up for his sister," Johnson said. "He stood up and said, 'You cannot have the money. You cannot have her money.' That's what she said and pushed Malik, and Malik pulled out the gun and just started killing everybody."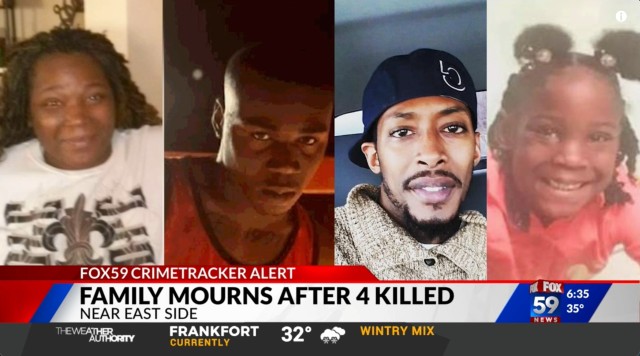 Halfacre then shot Moore's cousin, Anthony Johnson, 35, her mother, Tomeeka Brown, 44, and her 7-year-old daughter Eve was also hit.
Moore, who had also been hit, was able to escape and ran across the street looking for a place to hide. She found shelter at Craig Jackson's home.
"She was frantic. She was hysterical. She was in pain," Jackson told WISH. "She said her baby daddy shot her, and he shot her, her mother and the kids. She said she was the only person who got away."
"Her exact words were, 'I am the only one who got away. He killed the rest of them.' Those were her exact words," he said.
Halfacre killed four people that day.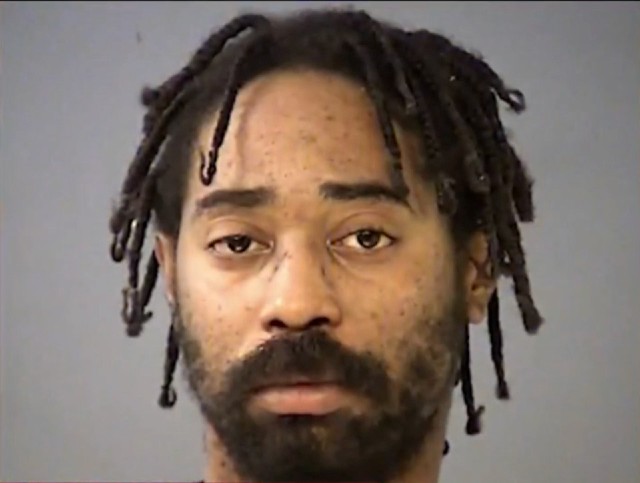 While Moore waited for police to arrive, Halfacre took off with their 6-month-old daughter. An Amber Alert was issued, but she was found safe several hours later.
Halfacre was arrested following a standoff with police, according to the Indianapolis Star.
Now Moore and her family are left to grieve the loss of four family members.
A GoFundMe has been set up to help pay the costs of burying their loved ones.
"It was like you could feel this fear, but you never want to do anything about it because you're too scared and it might come to what it's come to," Lorenzo Moore said of his sister. "Just him being angry about not having any money and him not doing anything for himself, so he thought he would just take something from her."
My heart breaks for this family. This never had to happen and there is no reason anyone had to die.
I hope the person responsible is held accountable for their actions. Share this story if you want the same.