Earlier this year, NFL fans were shocked after Buffalo Bills safety Damar Hamlin suffered cardiac arrest during a Monday Night Football game.
The 25-year-old athlete was rushed to the hospital in critical condition, and fans were unsure if he would make it — but thankfully, Hamlin has since made an incredible recovery.
And now there's an inspiring update to Hamlin's story: he has been "fully cleared" to return to football.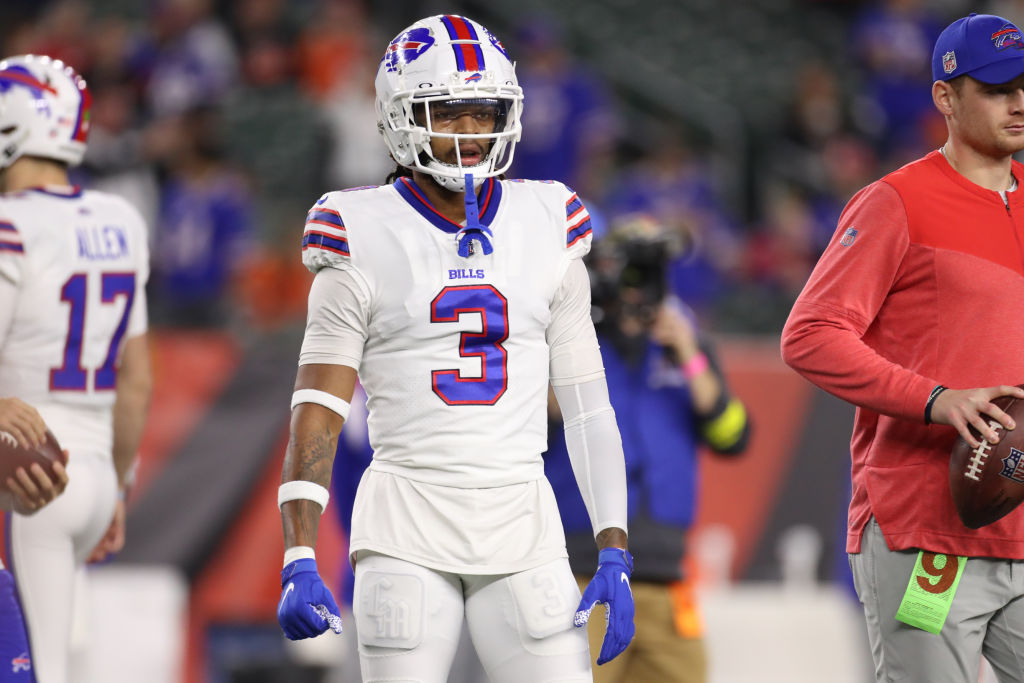 Buffalo Bills general manager Brandon Beane announced Tuesday that Hamlin consulted with three specialists and they unanimously gave him the OK to resume his sports career.
"He is fully cleared. He's here … and he's in a great headspace to make his return," Beane said.
The Bills tweeted that Hamlin was participating in workouts with the team, indicating that he plans to return this upcoming NFL season: "Glad to have you back, 3."
Even after recovering from cardiac arrest, Hamlin's return to professional sports was never a guarantee. He previously expressed hope that he would be able to return to the field, but also said he was okay with whatever outcome.
In a pre-Super Bowl interview with Michael Strahan, Hamlin said he hoped to return "eventually."
"That's always the goal, like I said, as a competitor, you know, I'm trying to do things to keep advancing my situation," Hamlin said, per ESPN. "But I'm allowing that to be in God's hands. I'm just thankful he gave me a second chance."
READ MORE:
He expressed similar sentiments during his surprise appearance at the NFL Honors ceremony in February.
"Sudden cardiac arrest is nothing I would've ever chosen to be a part of my story but that's because our own visions are too small even when we think we are seeing the bigger picture," Hamlin said.
"My vision was about playing in the NFL and being the best player that I could be, but God's plan was to have a purpose greater than any game in this world," he added.
"My entire life I felt like God was using me to give others hope and now, with a new set of circumstances, I can only say he's doing what he's always done. I have a long journey ahead, a journey full of unknowns and a journey full of milestones but it's a lot easier to face your fears when you know your purpose."
Hamlin's collapse was one of the most shocking and emotional moments in NFL history: he received CPR on the field for ten minutes before being rushed to the hospital. The Bills' game against the Cincinnati Bengals was ultimately postponed.
But it also brought out the best in people: Players from both teams formed a circle around Hamlin, ensuring his privacy from spectators and cameras. The athletes were visibly emotional, many kneeling in prayer, and in that moment all the competitiveness disappeared and the only focus was on Hamlin's recovery.
In the days that followed, fans donated millions of dollars to Hamlin's toy drive charity as a show of support.
Thankfully, Hamlin recovered and was discharged after 9 days in the hospital. He thanked the public for their support, and later appeared on stage at the NFL Honors with the medical teams that saved his life.
"Every day, I am amazed that my experiences could encourage so many others across the country and even across the world," Hamlin said during the ceremony. "Encourage to pray, encourage to spread love and encouraged to keep fighting no matter the circumstances."
"The journey will continue."
It's inspiring to hear that Damar Hamlin has made a full recovery and has been cleared to return to the NFL! We wish him the best and great health!
Please share this amazing news!