Actress Demi Moore has recently opened up about her childhood. Having been in Hollywood for so many decades, leading a glamorous life, you would not have known what went on in her childhood…
Keep reading to learn more about what the actress has been through…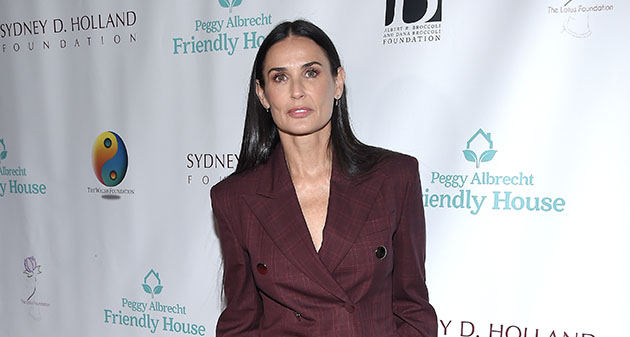 Born Demetria Guynes on November 11th, 1962 in Roswell, New Mexico, Demi Moore has since then come a long way. She never knew her biological father, who left her mother even before Moore was born.
The actress was born with kidney dysfunction and was cross-eyed which forced her to wear an eye patch and undergo two corrective surgeries.
Moore's mother remarried which introduced her step-father into her life. Her stepfather frequently changed jobs which meant the family did not stay in one place for too long and moved around a lot.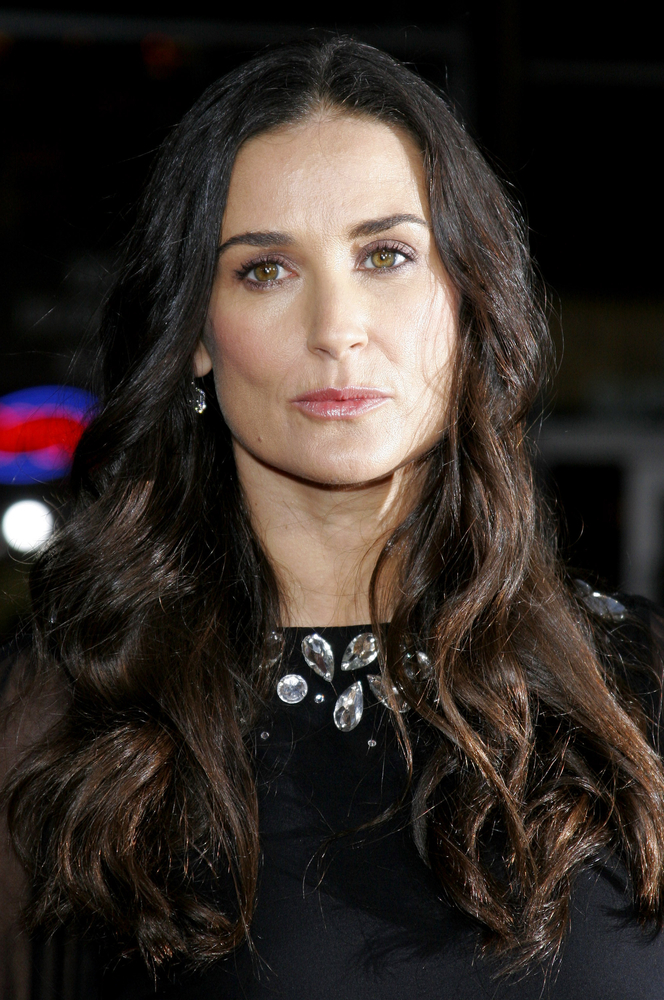 Among many vices, her mother and stepfather were also alcoholics. Things went from bad to worse for Moore as her mother was in the grips of addiction and made several bad decisions when it came to her daughter.
READ MORE
Now years later, when Moore is a mother to three young women herself, the actress is opening up about the immense trauma she has been through in her life as a child and teenager.
Talking about her memoir Inside Out in an interview with Diana Sawyer, the actress opened up about certain things in her life. The actress shared that when she was 15 years old, she came home to find a strange man in the house. The man then sexually assaulted her. And asked her, "How does it feel to be wh*red by your mother for 500 dollars?"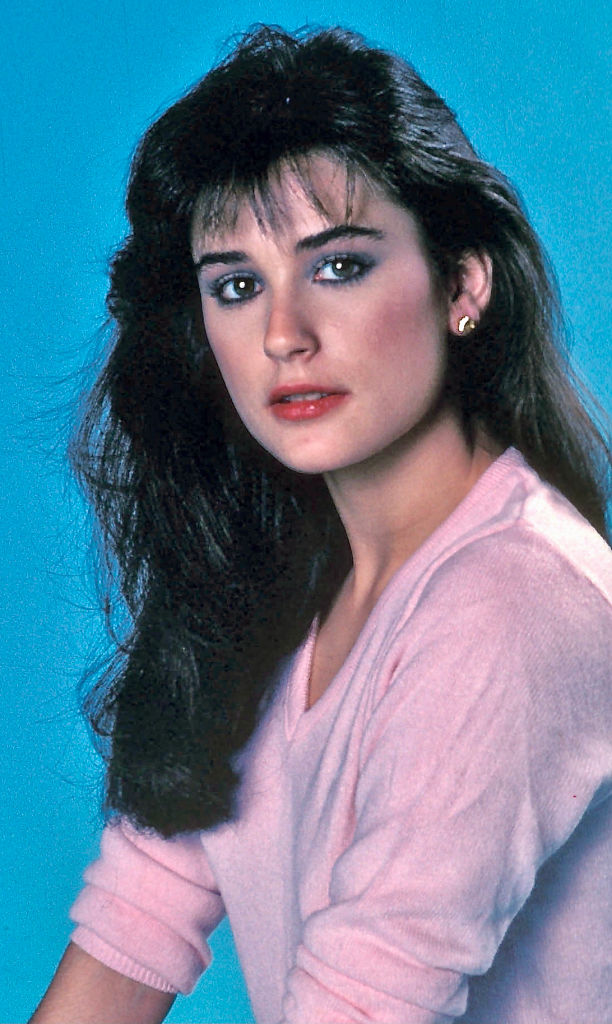 In the book, Moore also shared how her mother would take her to bars when she was a minor in order to attract the attention of men.
And even with all of this trauma, Moore does not believe her mother 'sold' her. She said, "In my deep heart, no, I don't think it was a straightforward transaction. But she still did give him access and put me in harm's way."
The actress has shared how deeply disturbed her mother had been. She shared how her mother had made attempts on her own life "many, many times." One of these times is when Moore had to revive her mother herself. She had been 12 years old and recalls that as the moment her childhood had ended.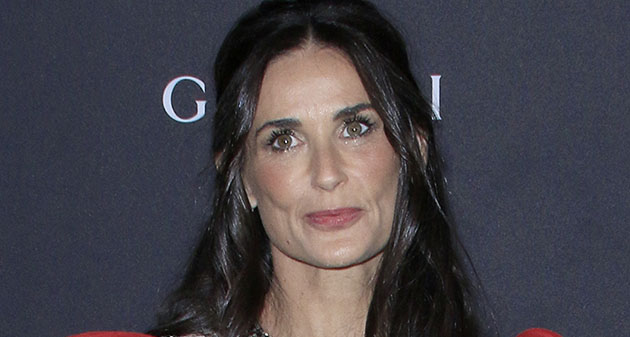 "[It was] a life-changing moment," Moore said about it in an interview. 
Moore paid for her mother's admission to rehab but cut off contact with her when she did not complete her rehab stint. However, the two women reconciled in 1998 shortly before her mother's death from cancer. Moore's biological father Danny Guynes, died by suicide in 1980.
Moore herself has had a lifelong struggle with substance abuse. She became an alcoholic at a very young age. The disease consumed her and almost made her lose her career.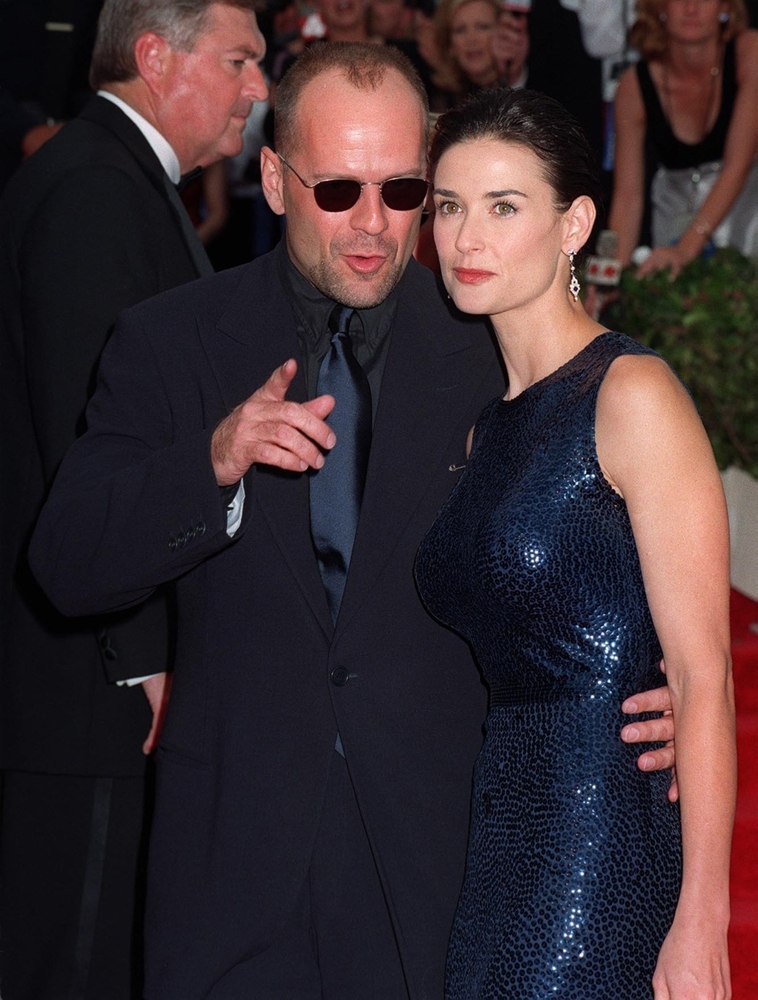 While filming St. Elmo's Fire her alcohol and cocaine consumption was at an all-time high. She would show up to work under the influence and this is when director Joel Schumacher had had enough. The actress was given a warning; get help or she would be fired.
Later Schumacher recalled in a 1997 interview, "I told her I was firing her. I didn't want to do what they had done with John Belushi, which was just give her the money to kill herself. When she came out (of rehab), we hired a counselor to live with Demi during filming. She's been sober ever since." 
Moore's cocaine addiction had been so bad at the time that she had actually suffered from an overdose which landed her at South Beach Hospital in Redondo Beach. The actress was scared of losing her career and her life after the episode and had herself admitted to a rehab program.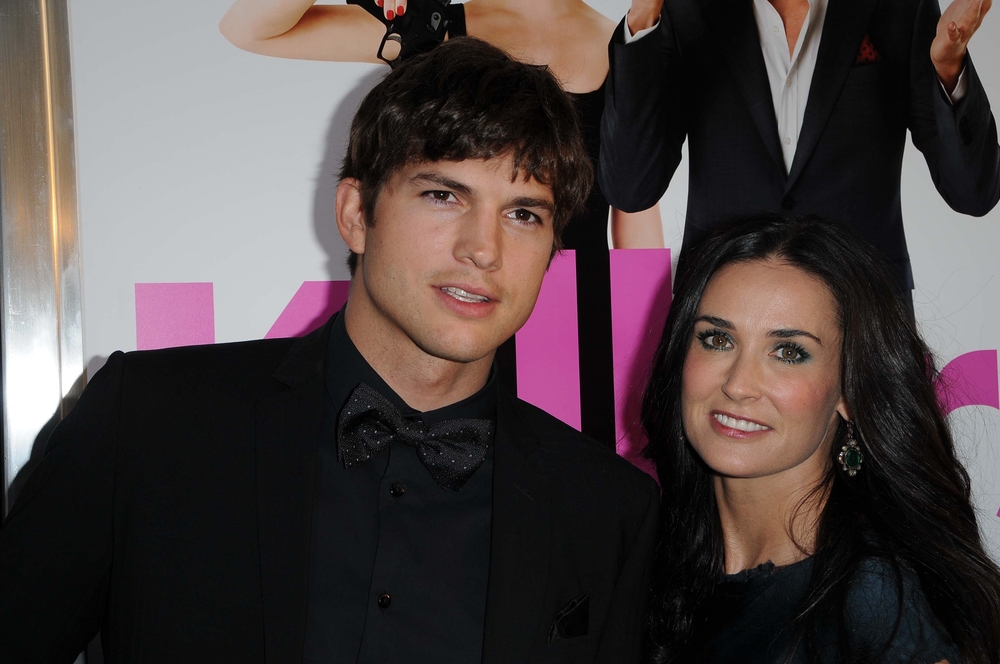 She got clean and remained that way for the next few decades. Because of her sobriety, her career flourished as well. Her movie Ghost was the highest grossing movie of 1990. She delivered blockbuster after blockbuster in the next few years with her films A Few Good Men (1992), Indecent Proposal (1993), and Disclosure (1994). For her 1996 movie Striptease, she was paid $12.5 million which made her the highest paid actress of the time.
In her personal life, the actress married Bruce Willis in 1987 and together they had three daughters. Even after their divorce in 2000, the couple have maintained a friendly relationship and were dedicated in co-parenting their daughters.
In a 2015 interview, the couple's eldest daughter Rumer stated about her parents, "They always made an effort to do all of the family events still together and made such an effort to still have our family be as one unit…"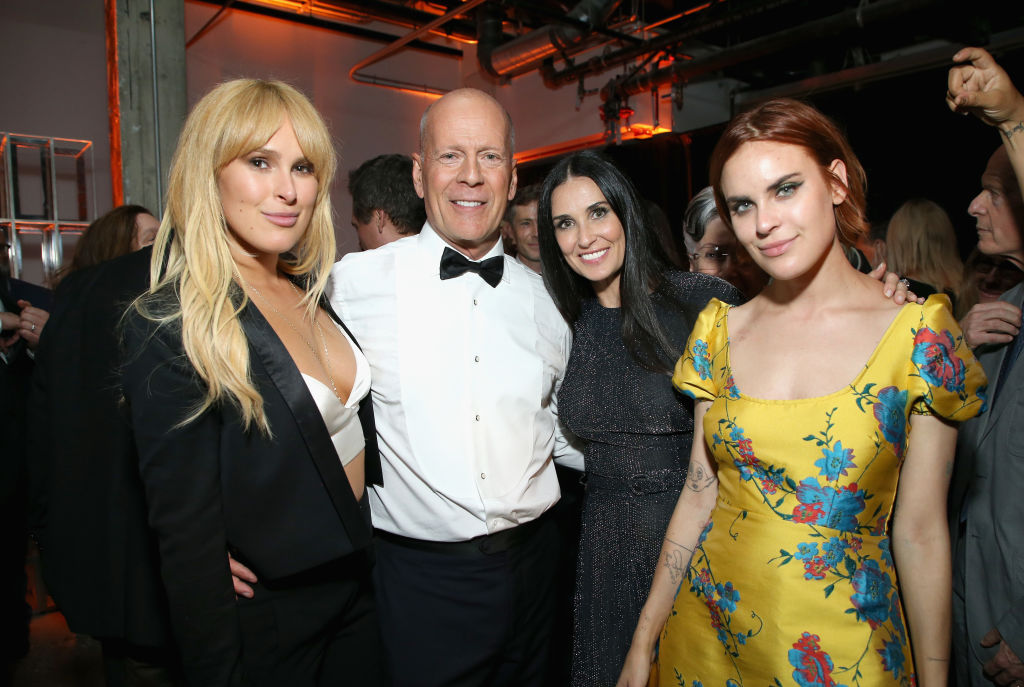 However, things started to become tricky when Moore married Ashton Kutcher and her demons began haunting her again. The couple had a fifteen year gap between them and as Ashton was a young 25-year-old who liked to party, he began encouraging his then-wife to loosen up as well. Later Moore recalled how Kutcher said to her, "I don't know if alcoholism's a thing. I think it's about moderation."  
So to appease her young husband, the actress started drinking again and broke her sobriety. The actress said of it, "When you don't have an off switch, you go until you can't go anymore."
Her young husband would show her pictures of her when she was drink. "It was confusing. Ashton had encouraged me to go in this direction. When I went too far, though, he let me know how he felt by showing a picture he'd taken of me resting my head on the toilet the night before," she wrote in her book Inside Out. "It seemed like a good-natured joke at the time. But it was really just shaming."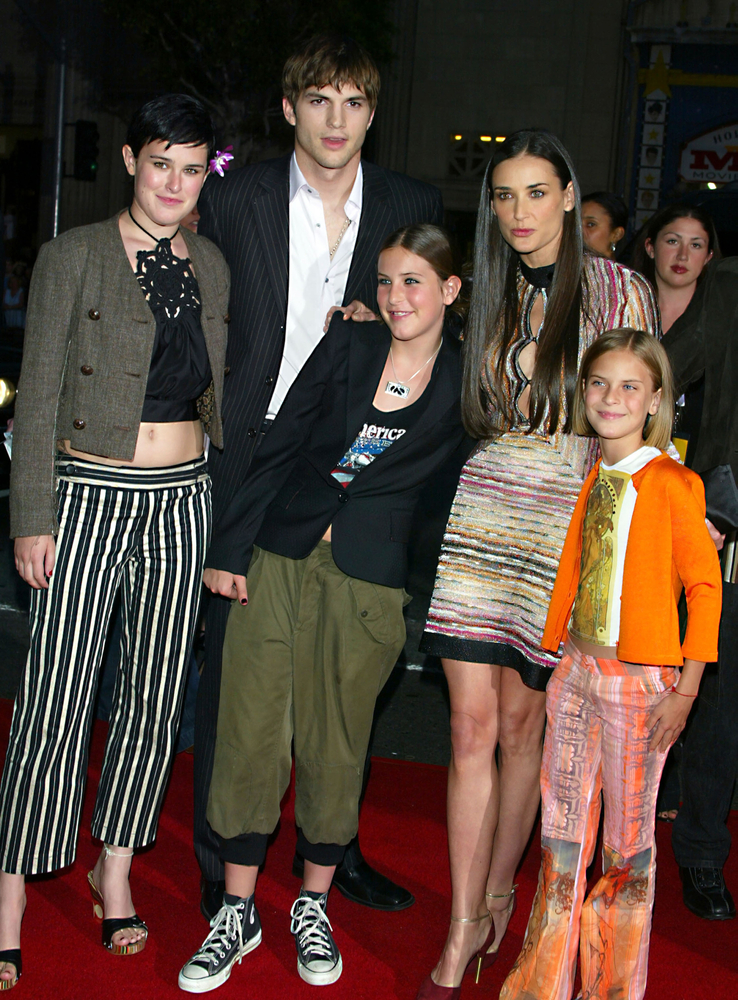 The couple were expecting a baby girl who they had planned on naming Chaplin Ray. But Moore miscarried at six months which put her in a spiral as she began drinking more and abusing vicodin as well. When the news of Kutcher's infidelity came out things went from bad to worse.
Her drinking problem started causing problems with her relationship with her daughter. Her daughters recalled how much anxiety it would cause them when the sunset because they would know their mother would begin drinking and as a result start acting differently. Her drinking caused a rift between her and her daughters which ultimately took years to mend.
The lowest point of her replapse was when she suffered a seizure at a birthday party she had been attending with her daughter Rumer. Moore had  smoked synthetic marijuana and inhaled nitrous oxide, commeonly known as "whip-its". Moore was rushed to a hospital and she later recalled how she had felt she was "going into the light."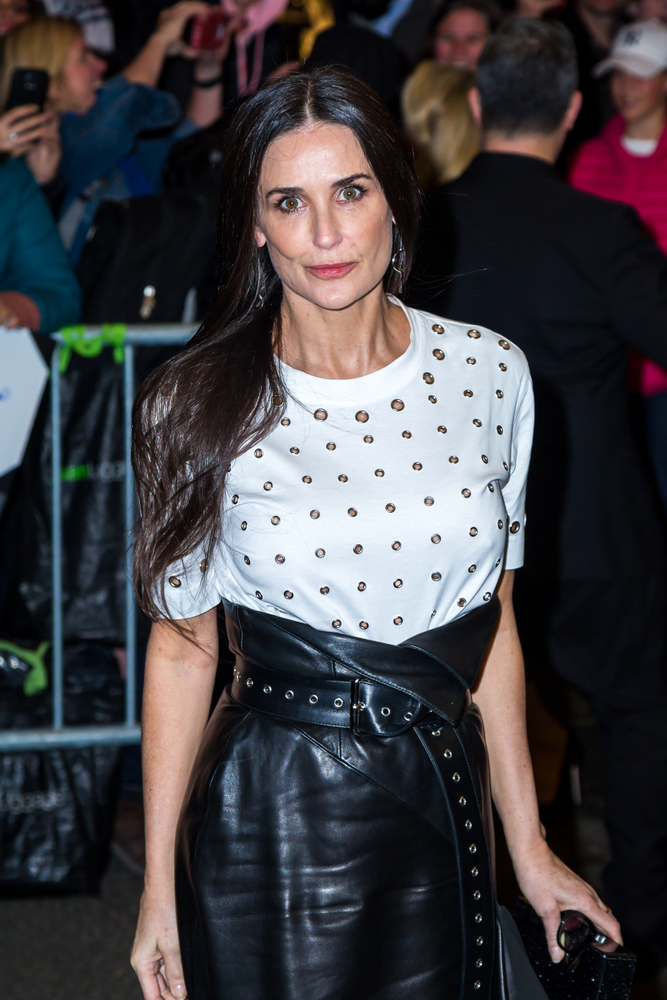 The actress checked herself into a rehab and sought help for her substance abuse problem. She did not just seek help for her substance abuse problems but also her trauma and codependency issues. She also sought help to address her health problems which included her autoimmune and digestive problems.
The actress got her act together and reconciled with her daughters. The four women build bridges and learned more about one another and their struggles. When the actress wrote her book Inside Out she gave her daugters advanced manuscripts and asked them to let her know whether they wanted someone left out of the final script. The three women however did not take up issues with anything as they felt it was important for their mother to tell her story as she saw it.
It's challenging because she's making this amazing effort to put out the most vulnerable moments of her life. It just happens that it also coincides with some of the most challenging and traumatic times of mine," Rumer Willis said.
Honestly, Demi Moore's journey is awe-inspiring. The actress has made it through so much in her life and still became successful in her career. We pray that she stays healthy!
Share this with other Demi Moore fans so they can appreciate the actress more for her struggles and how she over-came them as well.