Joe Biden and his wife Jill Biden share a unique story, having overcome tragedy and sorrow on their rise to being the President and First Lady of the United States. One family member that has been through perhaps even more during his life is the President's son, Hunter Biden.
As a small child, he was in the car accident that killed his mother and sister. More recently, he went public to discuss his battles with addiction.
Despite the fact he's undoubtedly had a rough time of things, Hunter Biden has been able to overcome his demons. Now, he and his father are a more tight-knit duo than ever before, and they're showing it in the most fantastic way ever.
Here's the story of Hunter Biden!
Family bonds are really important. Sometimes, events out of our control can make a family even more tight-knit. In Hunter and Joe Biden's case, that is an understatement.
It all started when Hunter Biden was only a few years old, when an accident which claimed both his mother and sister's lives changed their futures forever.
Hunter Biden – son of Joe Biden
Since that fateful day, Hunter and Joe have been close, and now, with Joe having been sworn in as the 46th President of the United States, the bond is likely to be stronger than ever.
If nothing else, it has shown the Biden family that they can overcome anything, even though sorrow will always be there.
Hunter Biden has been through plenty in his life, but he's always been sure to pay tribute to the people closest to his heart.
This is his story!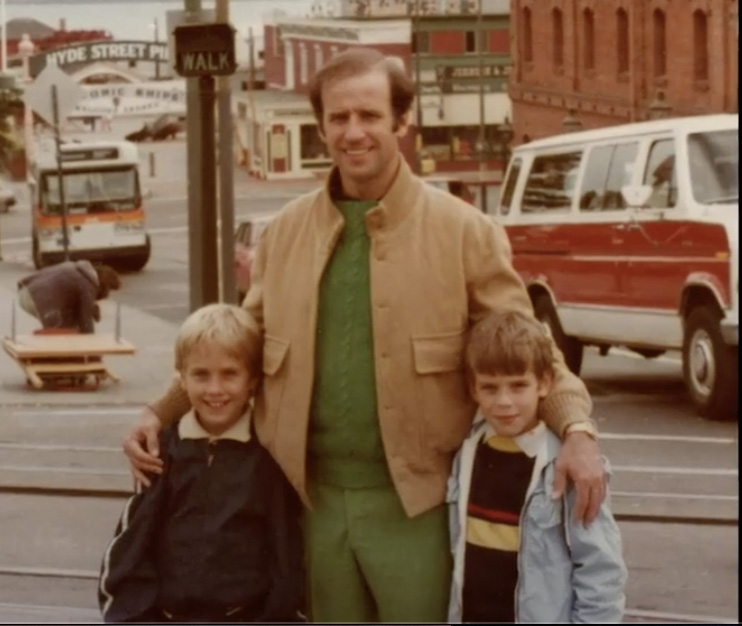 Hunter Biden's life was marred early on with a tragedy that no family should ever have to experience.
Hunter Biden – accident
He was born on Feb 4, 1970 in Wilmington, Delaware, to Joe and his first wife, Neilia. Just a year later the family welcomed little brother Joseph "Beau" Biden III, and a year after that, in November 1971, their sister Naomi "Amy" Biden was born.
But in 1972, tragedy struck the family when Biden's wife and daughter Naomi passed away following a car accident where a tractor-trailer slammed into their station wagon. Both Beau and Hunter were in the car as well, but miraculously survived.
During the Yale Commencement in 2015, Joe Biden spoke about the heartbreaking incident.
"Six weeks after my election [as a U.S Senator of Delaware], my whole world was altered forever," he said. "While I was in Washington hiring staff, I got a phone call. My wife and three children were Christmas shopping, a tractor-trailer broadsided them and killed my wife and killed my daughter. And they weren't sure that my [two] sons would live."
All of a sudden, Joe Biden was alone with his two sons in the middle of a tragic loss. No one can ever imagine what the president must have gone through, but at that point, he and his two sons, Hunter and Beau, made a deal.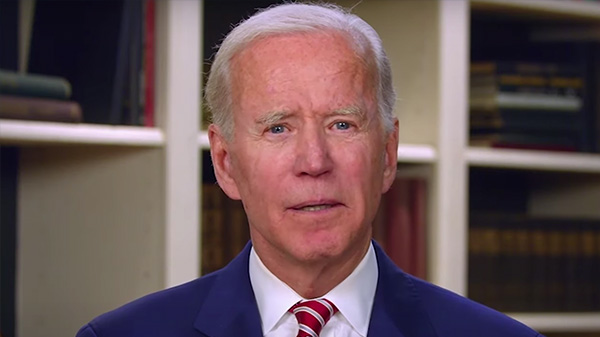 "After that, we had a rule, with Beau and I, which was that no matter what, as long as we were sincere about it and not trying to get out of something—but even sometimes if we were—if we wanted to go to work with Dad, we could go with him," Hunter Biden said.
Raised by his father
Joe Biden continued with his daily commute to Washington D.C. For him, it was the only way to do it.
The bond between he and the boys grew stronger and stronger, and at this point, them missing school was just a tiny drop in a big ocean.
"Anywhere. They could pick a day. They didn't have to explain," Joe Biden explained. "Just say, 'Dad, I want to go with you today' They could miss school, travel with me to Washington, be in the office."
Hunter Biden was only two years old, but he grew up knowing what had happened. And Joe Biden showed strength through the kinds of pain no parent should ever have to experience, raising his lovely boys the best way he could.
The deadly accident left a permanent scar on the whole family, but at the same time, it was important for them not to forget.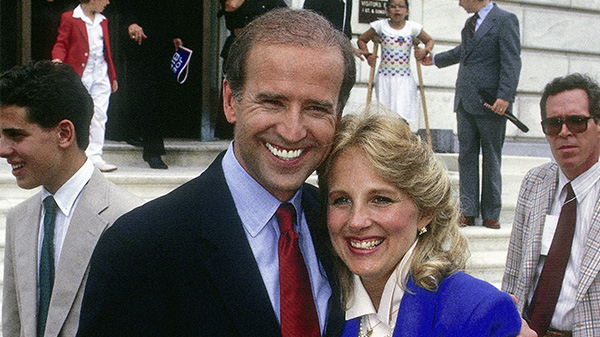 When Joe Biden was sworn in as a U.S Senator, he did it at the same hospital where his young boys were being treated following the accident.
Meeting step-mother Jill Biden
Only a few years later, Hunter and his brother Beau would get a mother-like figure to hold on to.
Joe Biden started dating Jill, and before long things started to get serious. Joe and Jill fell in love, and the now-U.S President wanted to take the next step. Especially since his boys seemed to love Jill.
Hunter and Beau actually suggested that their father should marry Jill. It was an ordinary morning when the boys, aged 7 and 6 respectively, approached Joe in the middle of shaving. He recalled the wonderful moment in his book, a passage featured in The Washington Post.
"Finally, Hunter spoke up: "Beau thinks we should get married."
"What do you mean, guys? Beau?" Joe replied.
"Well," Beau said, "we think we should marry Jill. What do you think, Dad?"
"I think that's a pretty good idea," I told them. I'll never forget how good I felt at that moment.
Hunter and Beau loved her, and the love was mutual. Jill had grown fond of the boys, but that was also the reason why she declined Joe Biden's marriage proposals four times.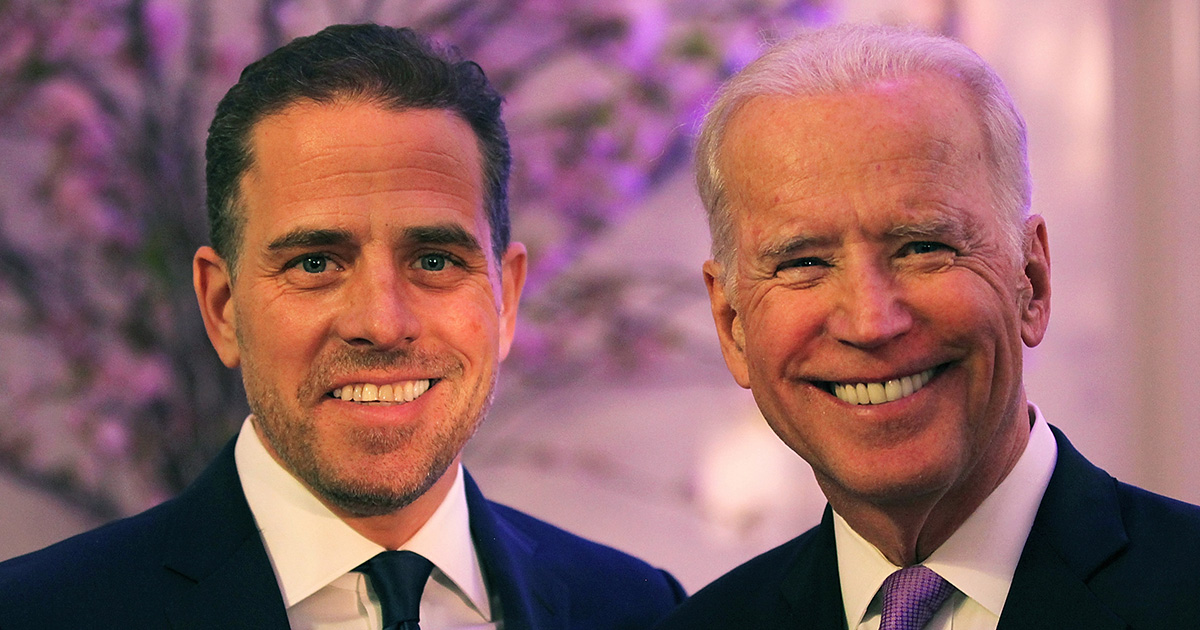 Jill says that it had nothing to do with her not wanting to get married. She merely had his children, Beau and Hunter in mind.
"The four of us were getting married"
"I said, 'Not yet. Not yet. Not yet.' Because by that time, of course, I had fallen in love with the boys, and I really felt that this marriage had to work," Jill Biden told Vogue.
"Because they had lost their mom, and I couldn't have them lose another mother. So I had to be 100 percent sure."
On the fifth proposal, Jill Biden said yes, and on June 17, 1977, the two got married in New York City, at the United Nations chapel. By Joe and Jill's side at the alter stood sons Beau and Hunter, and the reception was held at the Sign of the Dove restaurant.
Both Joe and Jill had been through a lot at that point. For that reason, their union wasn't just simply about getting married. Rather, it was about Jill becoming a part of a larger family. And for Beau and Hunter, this was especially important.
"The way they thought of it, the four of us were getting married," the President said.
In 1981, the family welcomed a new addition in daughter Ashley.
Hunter Biden went on to graduate from private Catholic high school Archmere Academy in Claymont, Delaware, which his siblings, as well as Joe Biden, had attended. He enrolled at Georgetown University in 1988, and worked several jobs to pay for his room.
Hunter Biden – education & work
In 1992, Hunter graduated with a B.A in history, and went on to attend Georgetown Law. Following one year at the school, he transferred to Yale Law school, obtaining his law degree in 1996.
Hunter Biden worked as a volunteer at an Oregon church for a year before returning home to his roots in Wilmington, Delaware. He worked as a deputy campaign manager for his father's Senate re-election bid. At the same time, he was a lawyer for the Delaware-based banking company, MBNA America.
In 1998, Hunter Biden joined the Clinton Administration as a policy director, specializing in the internet economy. He also married his first wife Kathleen Biden, with whom he welcomed three children, Naomi Biden (born in 1993) Finnegan Biden (2000), and Maisy Biden (2001).
In fact, his youngest daughter Naomi now works as a model, and recently signed her first contract with a modeling agency.
Marriage to Melissa Cohen
Hunter and Kathleen divorced in 2017, but two years later, he tied the knot once again. On May 16, 2019, in Los Angeles, California, Hunter and Melissa Cohen got married.
Following the marriage – with the service only having the wedding couple in attendance – Hunter called his father.
"I called my dad and said that we just got married. He was on speaker, and he said to her, 'Thank you for giving my son the courage to love again,'" Hunter told The New Yorker with his eyes filled with tears.
"And he said to me, 'Honey, I knew that when you found love again that I'd get you back.'"
"My reply was, I said, 'Dad, I always had love. And the only thing that allowed me to see it was the fact that you never gave up on me, you always believed in me.'"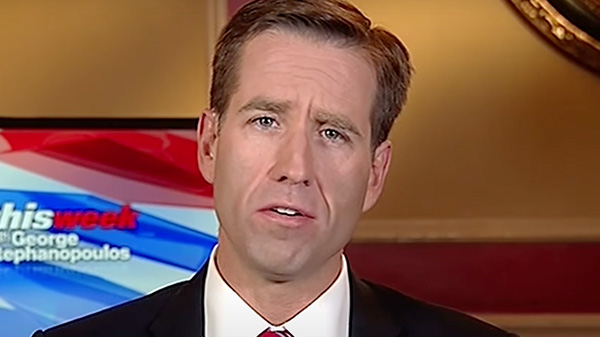 Just recently, the couple welcomed their first child together. Their son was named Beau Biden Jr, in honor of Hunter's brother and Joe's son Beau, who tragically passed away from brain cancer in 2015.
Struggles with addiction
Hunter took the passing of his brother very hard. Not only because of their brotherhood, but also because all of the things they'd been through together. They went to school together and were fiercely close.
Beau had also helped Hunter get through a very dark period of his life. Speaking to The New Yorker, Hunter Biden described that he had a decade-long-struggle with alcoholism, as well as drug abuse.
"Look, everybody faces pain, he said. "Everybody has trauma. There's addiction in every family. I was in that darkness. I was in that tunnel—it's a never-ending tunnel. You don't get rid of it. You figure out how to deal with it."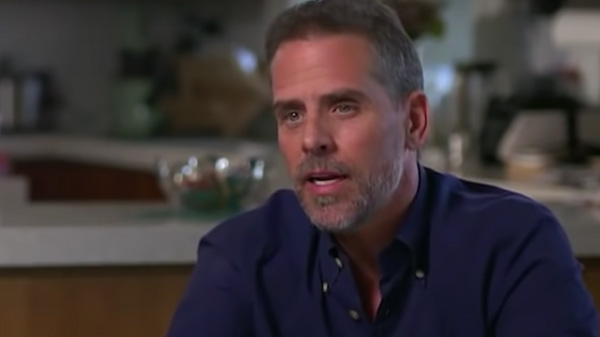 In 2003, he admitted himself into the Crossroads Centre Antigua for a month long rehabilitation. His brother Beau accompanied him to the first Alcoholics Anonymous meeting upon his return. But in 2010, Hunter suffered his first relapse.
Hunter Biden's memoir
As of today, Hunter Biden is clean and surrounded by family who love him dearly. In early February of 2021, Hunter announced that he's publishing his memoir, Beautiful Things, in April. He will write about his struggles with alcohol and drug addiction.
White House press secretary Jen Psaki read a statement from Joe and Jill Biden, where they said they "admire his strength" in openly talking about his addiction.
"We admire our son Hunter's strength and courage to talk openly about his addiction so that others might see themselves in his journey and find hope," Joe and Jill Biden said.
Hunter Biden has had several big bumps in his life. He's gone through severe pain in both losing his mother and two siblings. But at the same time, his relationship with his father has grown into something that's impossible to break.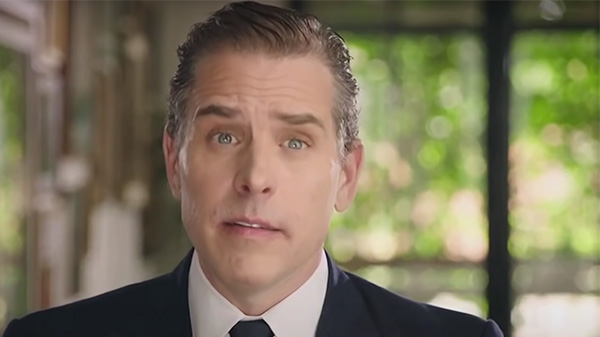 So what is the best lesson that Hunter learned from his father?
"Family comes first"
In Hunter Biden's case, he doesn't have to think hard. Throughout all of his life, his wonderful father, sister, step-mother, wife and children have been the things that truly matter.
"The single best thing is, family comes first," Hunter Biden explained. "Over everything. I can't think of anything that has been more pervasive and played a larger part in my life than that simple lesson. And as you said, he didn't have to teach it by saying it. It was just in his actions.
"The incredible bond I have with my children is the gift I'm not sure I would have had, had I not been through what I went through," Joe Biden told Vogue. "But by focusing on my sons, I found my redemption."
Hunter Biden has been through several tragedies, as well as addiction, but by making it through the other side, he's proven himself to be a wonderful role model, as well as a loving father and husband.
Please, share this article in honor of Hunter Biden!