It's safe to say that Ivana Trump has a long history with Donald Trump. Though the couple divorced in 1991, they still share a tight relationship today, especially since they have three children together, as well as countless grandchildren.
While their kids were growing up, Donald was busy building his great New York empire and starting to expand on Manhattan. But how did Ivana and Donald raise their children?
Well, according to Ivana, Donald was delivered the "finished product" by the time they were aged 21. This is all you need to know about Ivana Trump!
Ivana and Donald sure have a special history. They met at a restaurant and ended up being married for 14 years. Together, they built a strong family, raising three children before entering into an ugly divorce that lasted for more than a year.
Ivana Trump – Donald Trump
Ivana Trump has a very interesting background, having arrived from Czechoslovakia dreaming of a new life. So who was she? And what did she do beyond her marriage to Donald Trump?
This is all you need to know!
Ivana Trump could actually have been someone that you looked back on in the history books as an athlete rather than a model.
Born Ivana Marie Zelnickova on February 20, 1949, in Gottwaldov (now the city of Zlin), Czechoslovakia (now the country Czech Republic), she was a great athletics talent at the age of six.
Ivana Trump – early life
Her father Milos believed it would toughen up his little girl, and so taught Ivana how to ski and swim when she was only a couple of years old.
Ivana seemed to have it all as a child. A former classmates described her as "clever, pretty, tall and skinny". She began skiing competitively in 1955, and by age 12, Ivana had entered a national training program. At the same time, she also landed several smaller roles in Czech films. She grew up in a competitive home, where her father was pretty strict; she was raised to strive for excellence in everything.
"When I was doing poorly at school, my father yanked me out and got me a job in a shoe factory," Ivana Trump said.
"After three weeks I begged him to give me another chance at doing well in school. I learned that discipline is necessary to accomplish anything in life."
While studying in high school in her home country, she competed in skiing tournaments all over Europe. According to Donald Trump, writing in his book Trump: The Art of the Deal, Ivana was an alternate on the Czechoslovakian ski team at the Sapporo Winter Olympics in 1972. However, this claim has never been confirmed.
In any case, Ivana Trump became a great student, and got her Masters degree in physical education at the Charles University in Prague. Following her graduation, Ivana decided to leave for Canada.
First marriage and modeling
In 1971, Ivana got married for the first time, tying the knot with Austrian skier Alfred Winklmayr. For her, this also meant that she was able to leave Communist-controlled Czechoslovakia, which at the time was a rather huge thing.
She learnt how to speak English while living in Toronto, and alongside her Austrian husband, she moved to Montreal, where she worked as a model and a ski instructor. The couple divorced just two years later.
At this point, Ivana's modeling career was taking off. She had worked with several notable clients, including the "Got Milk" franchise, Eaton's department store, and with designer Auckie Sanft.
Working with the designer Sanft – as she was signed by a modeling agency in Montreal – led to more opportunities, and in 1976, Ivana headed to New York City for a fashion show.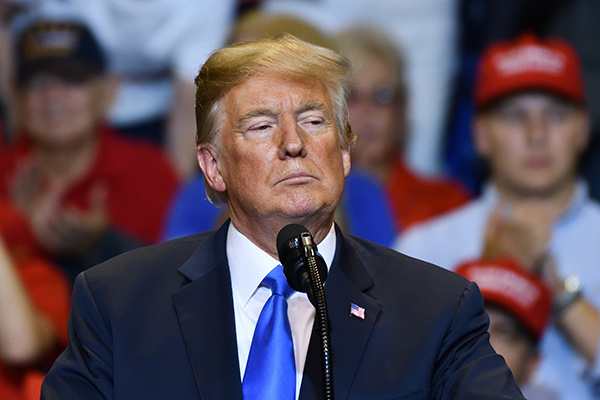 She was there with friends at Maxwell's Plum, which was described as " a "flamboyant restaurant and singles bar that, more than any place of its kind, symbolized two social revolutions of the 1960s – sex and food," by a New York Times piece in 1988.
Meeting Donald Trump
While waiting for a table at the fancy restaurant, she felt a tap on the shoulder.
"There's this tall blond guy with blue eyes. He said, 'I'm Donald Trump and I see you're looking for a table. I can help you,'" Ivana Trump recalled in a NY Post interview.
"I look at my friends and said, 'The good news is, we're going to get a table real fast. The bad news is, this guy is going to be sitting with us.'"
When they had finished their meal, Donald Trump paid the bill and suddenly disappeared. For her, it was rather strange, since she hadn't met a man who "didn't want anything from a woman and paid for it".
Ivana left the restaurant, only to find Donald Trump sitting outside in his limousine. At this time in his career, he had grown the Trump empire and inherited his father Fred Trump's multimillion real-estate and development business.
"He drove us home and then we started to date," Ivana said.
Not long after, Donald and Ivana fell in love. He brought her to Aspen, Colorado, where they were supposed to ski together. Donald Trump was quite an amateur skier and so took a lesson. Little did he didn't know that his girlfriend was a real pro.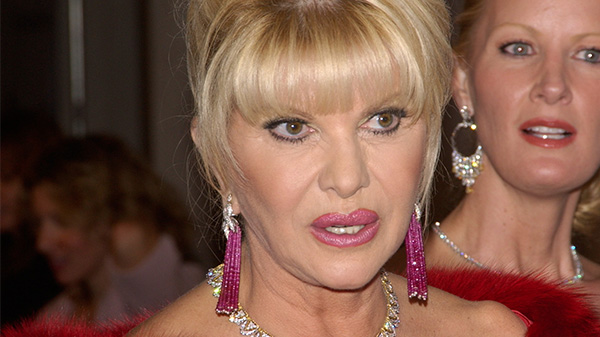 "Sure enough, 10 minutes later I was on the mountains and looking at him doing full turns, and it was not fun," Ivana recalled.
Donald Trump – marriage
"The second day, he was getting good. So he said, 'Ivana, let's go ski.' I asked the instructor to put the ski boots on me like a beginner. Donald was like, 'OK, darling, you can do it!' I took off and he got so angry. He said, 'I will never ski again for anybody! Even Ivana!' So I play for his ego."
Only nine months after they first met, in 1977, Donald Trump and Ivana tied the knot. They welcomed their first child, Donald Trump Jr, that same year, and later followed daughter Ivanka (1981) and Eric (1984).
At this point in time, Donald was turning into one of the most powerful real estate moguls in the world, not to mention he was steadily taking over Manhattan. He worked almost 24/7 while Ivana was home taking care of the children.
However, he made sure that she was very much involved in the business. She worked hard at the same time as raising the Trump brood, and her resume speaks for itself.
During the couple's 14-year marriage, she was the designer of the interiors at the Grand Hyatt Hotel and Trump Tower, as well as president and CEO of Trump Castle and also president and CEO of the Plaza Hotel.
"No matter how busy I was, I had breakfast with my children every day. I sat with them at dinner every night and helped them with their homework (I loved algebra) before going out in a Versace gown to a rubber-chicken charity event," Ivana wrote in her memoir Raising Trump.
Raising their children
Money wasn't a problem for the Trump family, with Ivana and the children moving into their triplex penthouse in Trump Tower, which had around 50 rooms. They also had their own Boeing 727.
But when their youngest child Eric was only a few years old, Ivana and Trump got a divorce which turned into a dirty 13-month-long legal battle over the financial settlement.
In the end, Ivana was granted a divorce on the grounds of "cruel and inhumane treatment", and ended up getting a $25-million payout, $10 million of which was in cash. She also got custody of the three children, though Donald remained a part of their lives.
"Donald might not have been the greatest husband to me, but he was a good father to the kids," she wrote in her memoir.
"Obviously, they adore him and are fiercely loyal to him. If he were a horrible dad, that would not be the case. If Donald wants to write a book about fatherhood, I would be happy to read it."
Despite the very tough and public split, which became a sought-after subject of the tabloid press, Eric says his mother was very supportive of his father's future, especially the presidency.
"What's most interesting is, if you think about this relationship is, you had two people, they broke up, they went their separate ways, very sloppy divorce covered by everybody around the world," Eric Trump told Fox.
"Here is the finished product"
"If you ask her about him, she will say he's the greatest president, and that says a lot coming from an ex-wife, especially in light of a very tough and very public divorce."
Eric called his father "unconventional" and "strict", but also "incredible". Even though their children thought Donald Trump was very much involved in their youth, Ivana stated that she was the one responsible for the kids having a great childhood. According to her, she raised them with the right values and morals.
In addition, Ivana says that she made all the decisions about their education, travels, allowances and child care.
"I believe the credit for raising such great kids belongs to me. I was in charge of raising our children before our divorce, and I had sole custody of them after the split," she wrote in her memoir.
"When each one finished college, I said to my ex-husband, "Here is the finished product. Now it's your turn."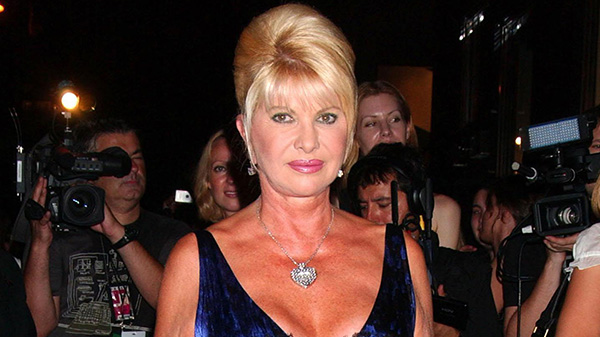 Since her divorce with Donald Trump in 1992, Ivana Trump has been married twice, to much younger men.
Ivana Trump – other husbands
"I have this thing for Italians I don't know why, but the bad boys — not all of them, but the sort of semi bad," she told Oprah in 2013. "Younger guy gives you a little bit of the edge because it's just more of the energy, which I definitely need. They have a hard time to keep up that's for sure."
Ivana Trump married Riccardo Mazzucchelli in 1995, only for the couple to get a divorce two years later.
"I'm very sad, I cry," Ivana said in a statement, as quoted by People. "I love Riccardo. This is a tremendously hard time for me. It's very painful to go through six years of relationship with a person and to be disappointed or filing for divorce or whatever."
Mazzucchelli was also heartbroken following the divorce. But at the same time, he blamed Donald Trump for a part of their marriage ending.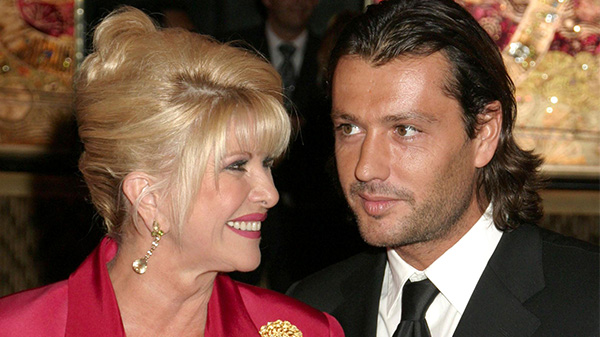 "I loved Ivana a lot, and I think I did my very best. I did for her more than Donald ever did," he said. ""I've been crucified by the press. [Donald Trump], he's done nothing but knife me in the back. Maybe he's jealous."
"She's in love with me"
Donald Trump? Well, he was reported saying that Ivana just wanted to end the marriage because she wanted him back, which her publicist later said was false.
"Everybody knows that Ivana's in love with me," Trump told friends. "This guy tried to compete with me from the start, and Ivana used him to get to me. She's disappointed that it didn't work out on any level.
Following her marriage with Mazzucchelli, she wed Rossano Rubicondi in 2008. Sadly, the couple divorced only a year later.
Ivana Trump has done pretty much everything and turned out to be a very succesful woman, spending plenty of time with her children and grandchildren.
Many members of the Trump family have settled in Florida following Donald Trump leaving the White House. And who knows, maybe Ivana will join them as well?
Ivan Trump sure is an energetic and fun person! Please, share this story on Facebook with friends and family.