There is no secret that Kate Middleton enjoys life as the Princess of Wales. Raising three children with her husband is demanding and stressful, but even so, when out on her royal duties, she always greets people with a big smile.
As any person, Kate, of course, also has days when she isn't feeling her best. But her commitment to the Crown is never failing. The princess often receives cute gifts, such as flowers from the children and other royal fans when out on engagements. But last week, there was another very wonderful surprise waiting for her.
When Kate and William made their first official joint visit to Cornwall on Thursday, there was a very special person in the crowd. She noticed who it was – and the joy was quite something!
READ MORE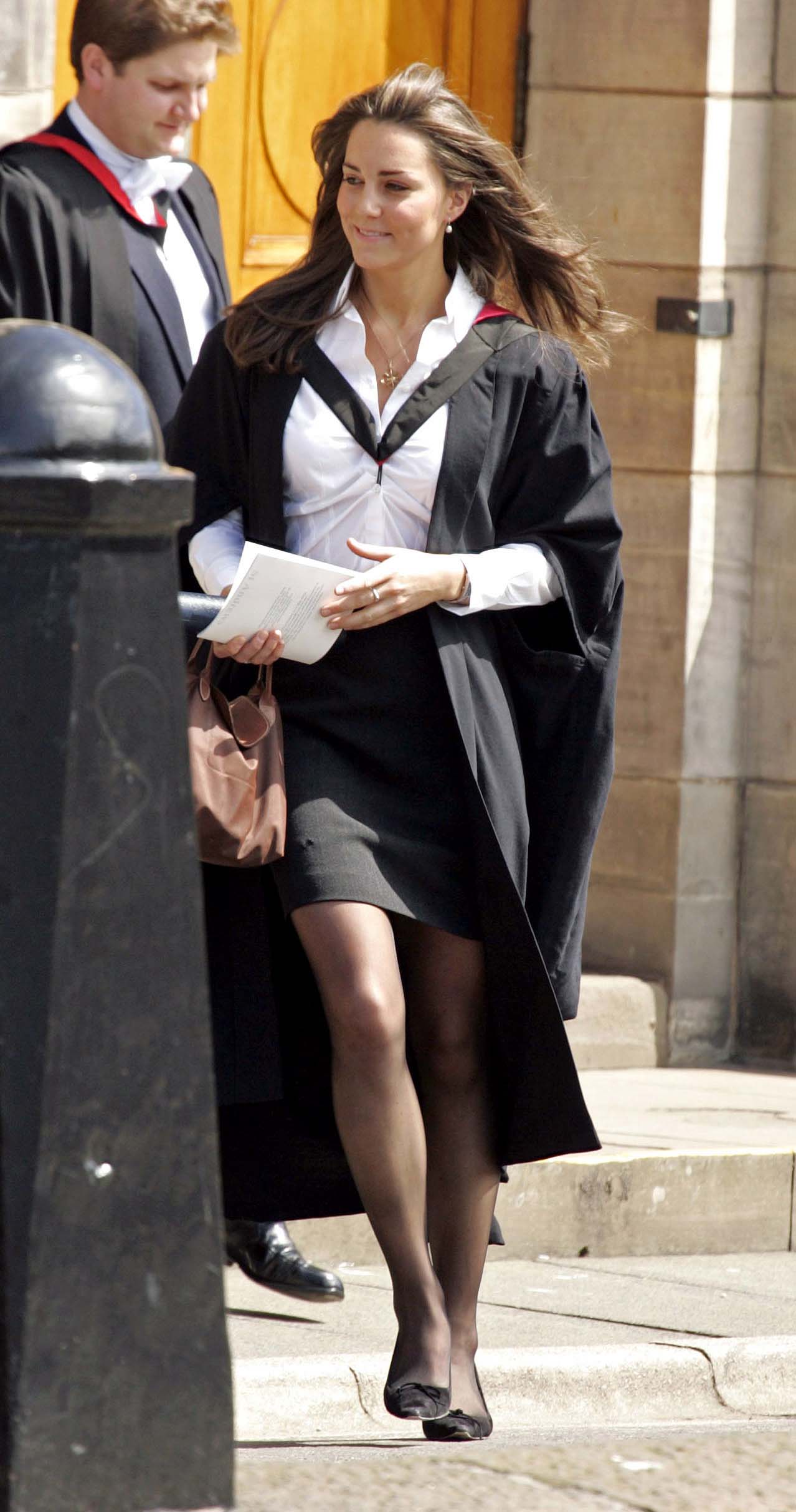 Kate Middleton pursued her interest in history up to the college level as she attended the University of St. Andrews. It would change her life forever, as it was where she and William met.
They first became great friends and later fell in love. Just days ago, the princess got a great flashback to her studying days – as she met an exceptional person from that time in her life.
Kate Middleton studied at the University of St Andrews
The couple both graduated in 2005; William with a master of arts degree in geography, and Kate with a master of arts degree in art history.
It didn't take long before the world, or at least the British tabloids, realized that Kate Middleton was the future king's new girlfriend. They reported on the couple as much as they possibly could, but it wasn't just "love is in the air" type articles the papers published. No, they focused on digging into Kate's personal life, even giving her unfair nicknames to generate a buzz.
William and Kate dated for many years, despite keeping relatively quiet during their University years to focus on their respective studies.
However, when the tabloids finally got a hold of their relationship, for Kate, the media frenzy was on.
When she started seeing William, Kate became the subject of intense media fascination all over the UK. After all, she was dating a future king. But, at the same time, that was no excuse for the media to dig deep into her private life.
She was only 19 when she and William started dating, but that didn't matter to those seeking information on her.
Despite coming from a middle-class background – her parents made millions through their company – Kate was labeled "a commoner."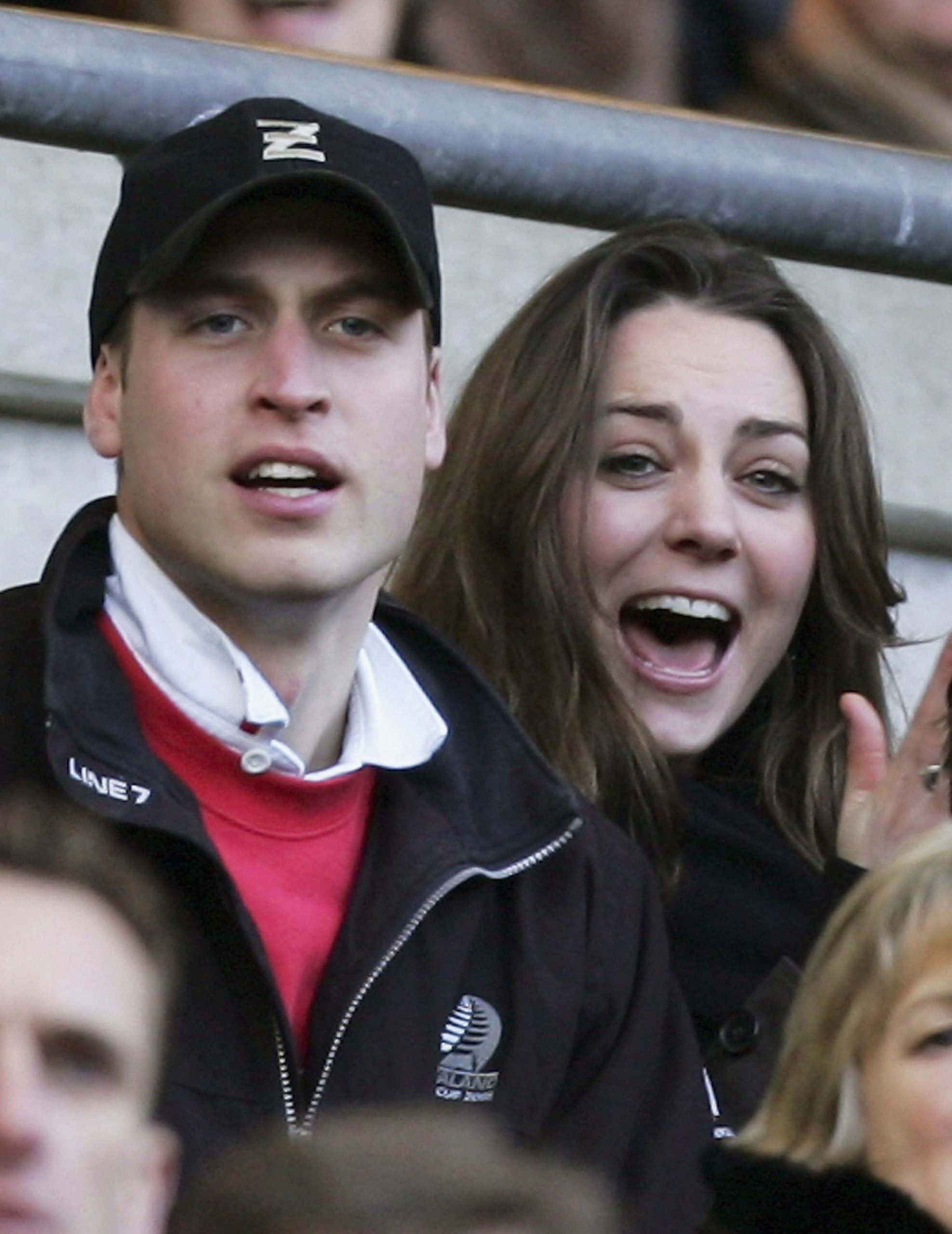 Before the couple announced their engagement in 2010, Kate was nicknamed "Waity Katie" and "Lazy Katie." According to Buckingham Palace officials, it was a reference to the fact that Middleton had recently quit her job to "prepare for her future life."
´Surprised by old teacher while on royal duty
Even though Kate had a hard time initially and was the subject of intense media scrutiny, she still somehow made it through. Today, the princess is adored not only in the UK but worldwide. And most importantly, she seems to love to fulfill her royal duties each day and try to make a difference in the world through her campaigns and patronages.
Although Kate and the other senior royal members have seen most things and received many gifts when visiting places around the country, they can also get some rather big surprises. And last week, Princess Kate received one that warms millions of hearts.
On Thursday, the Prince and Princess of Wales visited Cornwall on the southwestern tip of England. They visited the National Maritime Museum Cornwall, and even though the trip indeed was rewarding for William and Kate – and the many people meeting them– there was one detail that made the journey unforgettable for the princess.
As William and Kate were greeting the crowd that had gathered outside the museum, a man caught the princess' attention.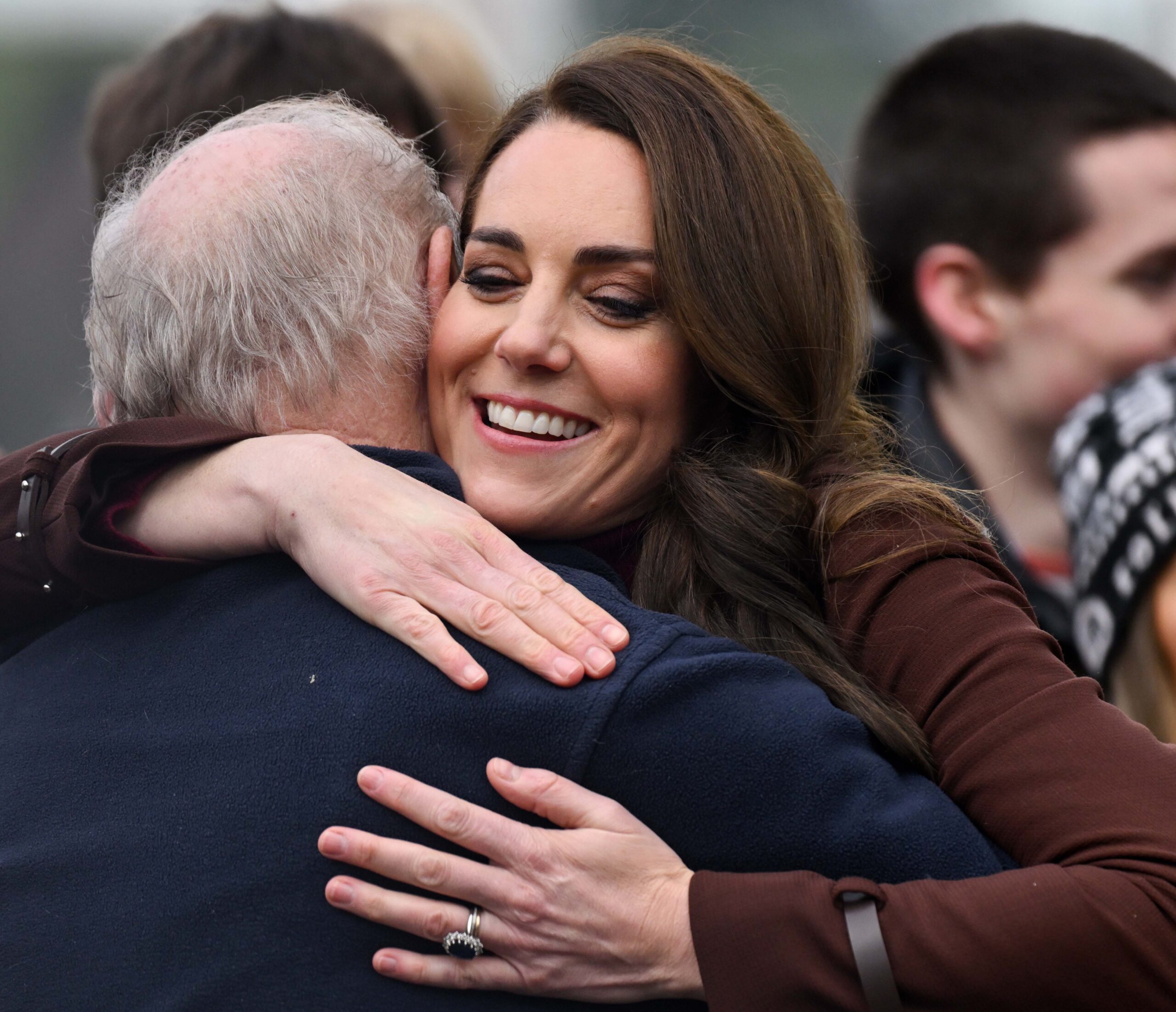 Kate lit up with a big smile when she realized her former teacher, Jim Embury, from the University of St Andrews, had come to see her.
"She was a fantastic student"
He taught Kate history in prep school, and as of today, he volunteers at the museum.
"Oh my goodness! My gosh, that's taken me right back!" Kate said. "The things you taught me, I now teach to my children."
She gave him a big hug, as it was the first time in 25 years they had seen each other.
"She was a fantastic student, and it was a great class," Embury told Cornwall Live.
In an interview with the Daily Mail, Jim Embury further spoke about his former student.
"It was an incredible meeting, and the first time I had seen Kate in 25 years. She hasn't changed, not one bit, and is just like she was – conscientious, considerate and exuberant," he said. "She is a wonderful woman."
Embury explained that he didn't know that Kate was supposed to come to the museum until 6 A.M the same morning. The Canadian-born teacher, who has a British wife, was supposed to have the day off. But as soon as he understood that Kate would be there, he couldn't stay home.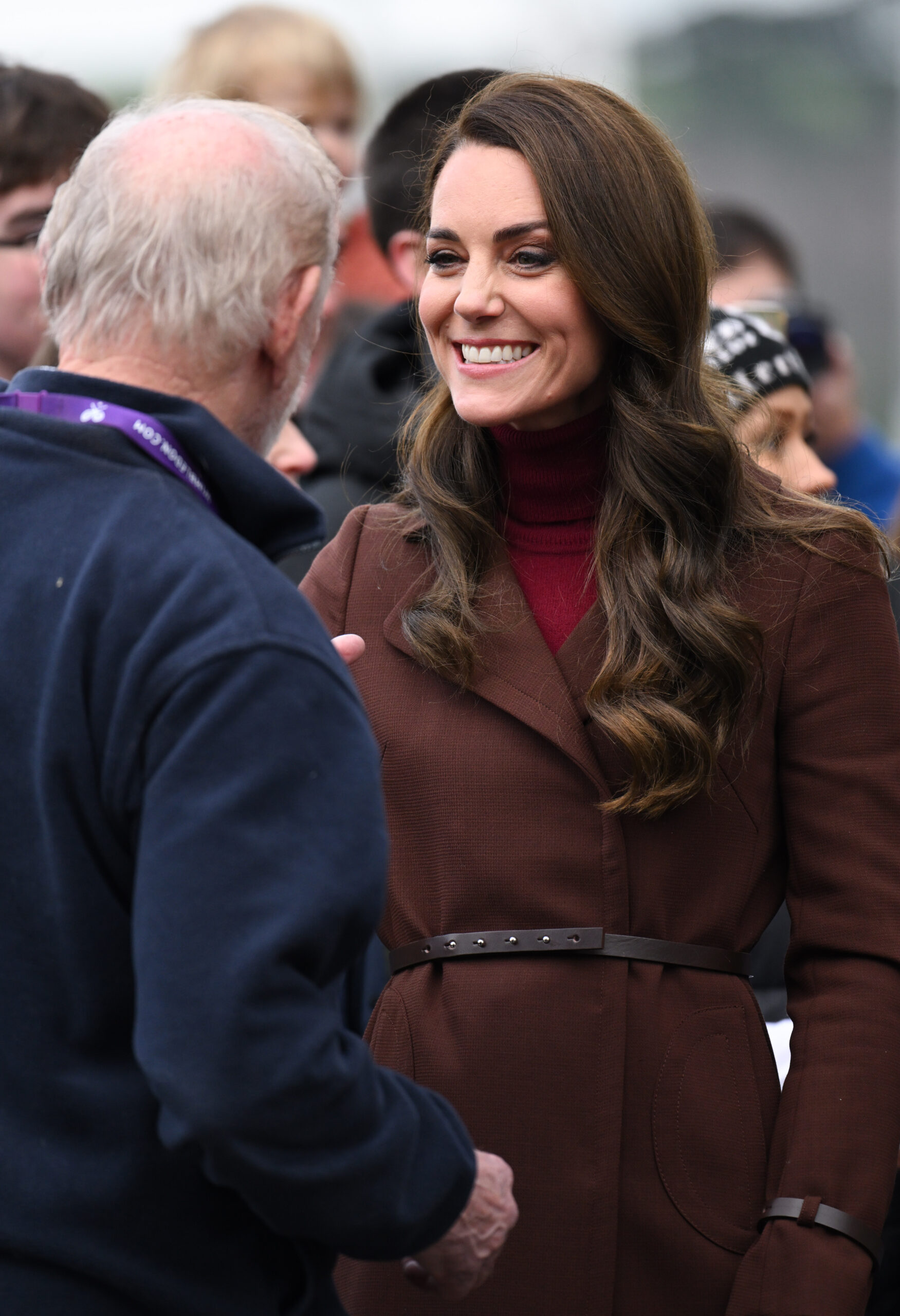 "The prospect of meeting Kate after all these years was very exciting so I went in on my day off," he said.
Former piano teacher said this about Kate Middleton's skills
It's not the first time an old teacher of Kate Middleton's has spoken highly of her. In 2012, Kate's piano teacher, Daniel Nicholls, spoke about how great of a student she was.
The Princess of Wales reportedly has several such hobbies that she balances with her many royal duties and life in service to the Crown. One of those hobbies that certainly left people surprised was her piano playing, which she showcased to the world during the Royal Carols: Together At Christmas television program last year.
The Princess of Wales and Scottish singer-songwriter Tom Walker performed his song For Those Who Can't Be Here together. Kate's skills on the piano – a reported childhood passion of hers – were terrific, and people were left impressed.
By all accounts, Kate has mastered many things over the years. Not only has she become a powerful and socially skilled royal, but she has also learned to play the piano and tennis during her free time.
Kate caught the eye of the public through her live performance at Westminster Abbey. She began taking lessons back in the 1990s alongside her mother, Carole, and siblings Pippa and James.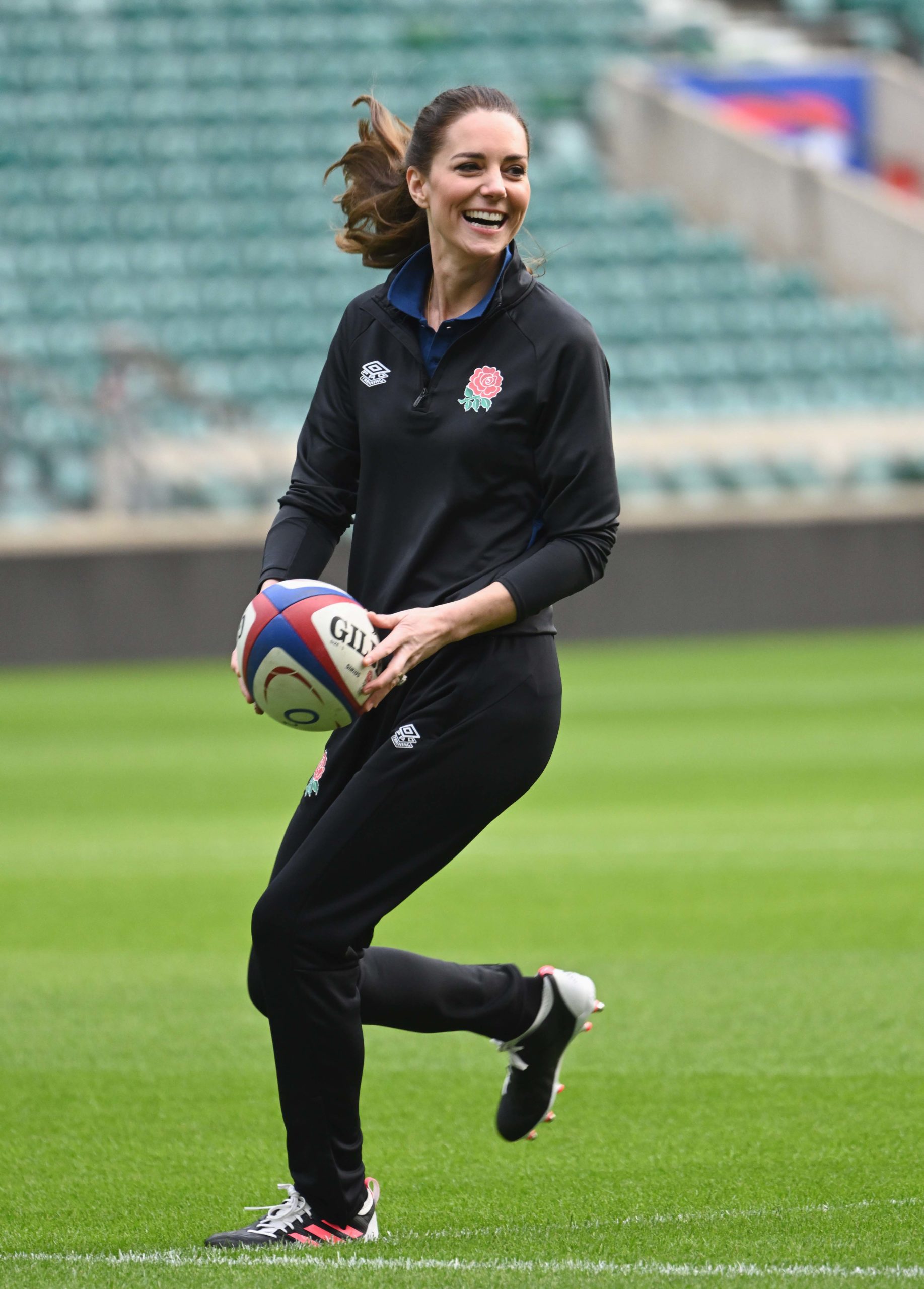 The Princess reached grade three out of eight.
"Kate came for lessons from about 10 or 11 until she was 13, about 1993 to 1995. She was absolutely lovely, a really delightful person to teach the piano," her piano teacher, Daniel Nicholls, told the Evening Standard.
"She was good at it"
"I don't think anyone would say she was going to be a concert pianist, but she was good at it. She always did everything she was told. I actually taught the whole family except Mike – Carole, Pippa and James, and again they were just absolutely lovely people, normal piano pupils."
Not only has Kate used piano playing as a fun hobby, but during the Covid-19 lockdown, it was "very important" to her, a royal source told Hello!.
"Playing the piano brought great comfort to her," the royal insider said. "She played a lot during lockdown. She also recognizes the powerful way in which music brings people together – especially during difficult times."
READ MORE
Simply put, Kate has a natural talent for playing the piano. However, her musicality doesn't impress her children – at least not where her singing is concerned.
Before the Christmas carol concert service, Kate was heard speaking to singer Alfie Boe about her music skills – and revealing that her children "wouldn't forgive her singing."
They simply don't think she has a good singing voice.
"On the piano you can slightly hide away a bit more than you can do singing," the Princess said.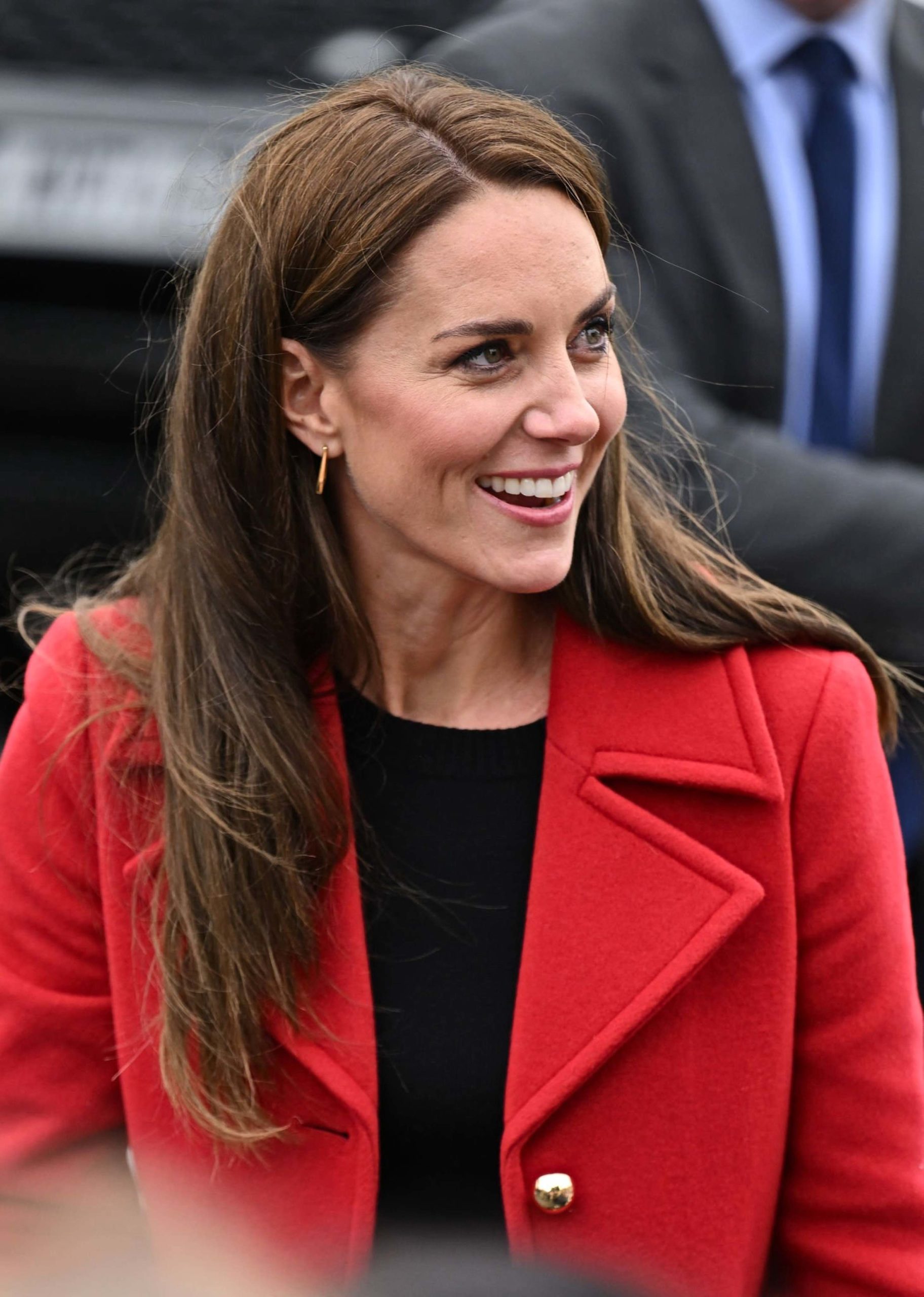 "Actually my children probably wouldn't forgive me – I'm not sure whether they think I've got a particularly good singing voice. I'll have to have some lessons."
Kate Middleton's other skills & hobbies
It should go without saying that Kate has a broad range of talents and hobbies. Yet it seems there's one thing she has never managed to master.
When Kate attended the Rugby League World Cup quarter-finals to watch England play Papua New Guinea, during halftime, the Princess met with volunteers from a social impact program that aims to improve the lives of the people living in both cities and towns where the host matches are played during the World Cup.
Kate received several gifts during the meeting, including soap and knitted hats.
The hats had been created by a person named Susan Hill – to whom Kate revealed that she is also knitting. Unfortunately, however, it seems like it's not her best skill.
"I tried knitting once and I was terrible at it, so I'll have to come for lessons," Kate said. Susan responded: "It's easy when you know how."
It was not the first time Kate had been open regarding her knitting skills. In 2020, she visited an organization supporting grandparents called Older Yet Wiser during a trip to Bradford.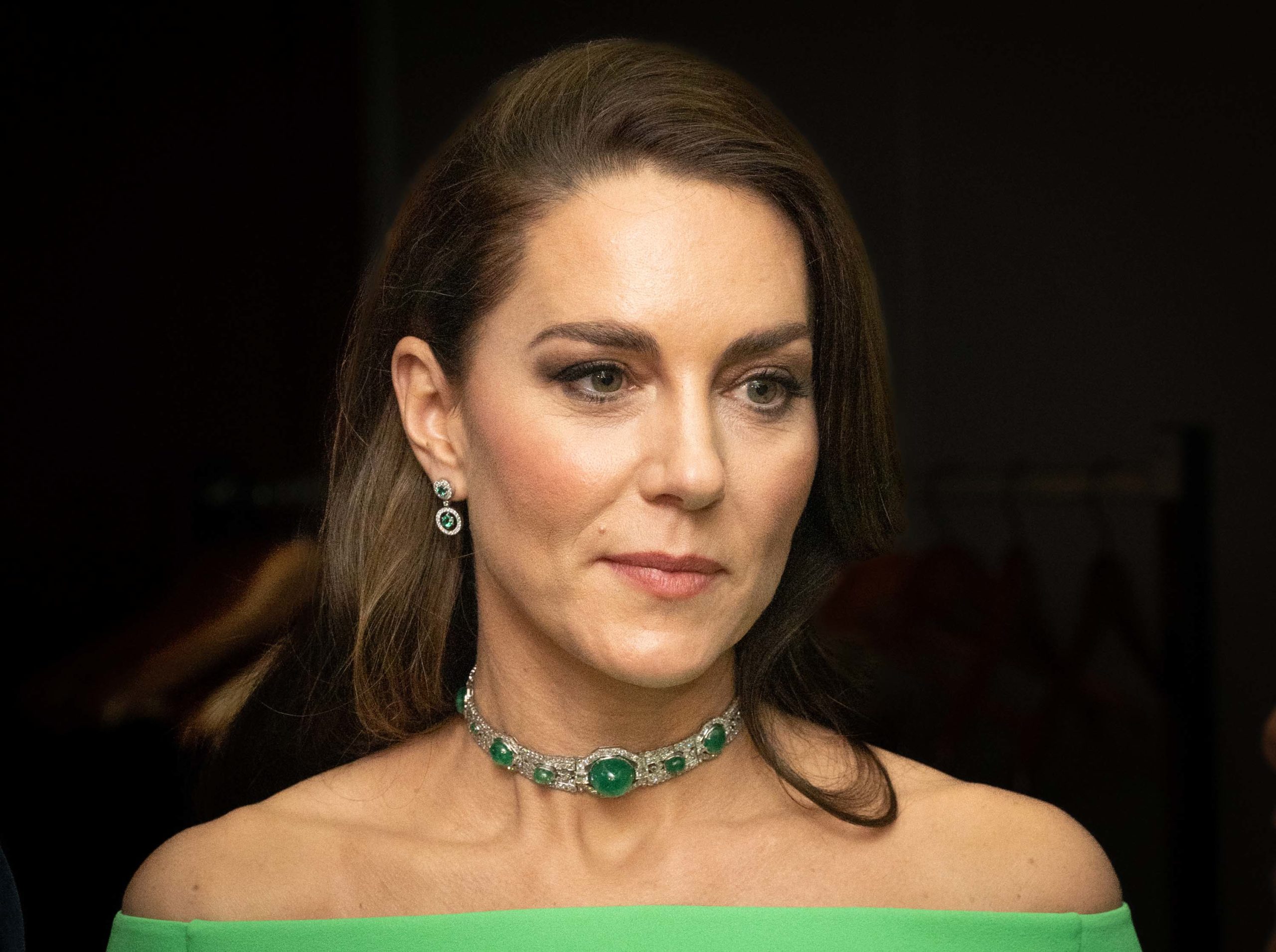 A grandmother showed off the crocheting skills she had developed, with Kate revealing that she had tried to knit her son, George, a jumper. But, sadly, the Queen-to-be's efforts didn't go according to plan.
Kate's passion for gardening
"I tried knitting when I first had George. I tried to knit him a very special jumper, but I got halfway down and it splattered," Kate explained. "It's such an amazing skill."
Though knitting might not be her thing, it's become abundantly clear now that Kate has plenty of qualities.
For example, she loves gardening – the Princess even designed a garden that went on show at the RHS Chelsea Flower Show.
The garden was described as being "inspired by childhood memories triggered by the natural world, as well as special moments that will be created and treasured by families now and in the future."
Luckily for Kate, she won't get any competition at home regarding who can have the final say on the garden.
"My wife does all the gardening," William said. "I really like it but I have no idea what I'm doing."
How wonderful to see Kate meet her former teacher! Please, share this article with friends and family on Facebook if you also think Kate is doing an excellent job as the Princess of Wales!