Barron Trump has lived a relatively quiet life with his parents in Florida since his father's tenure in the White House came to a close. Soon after the move away from Washington, it was revealed that Barron had enrolled at a new school, but it seems like he's largely been kept out of the media spotlight.
In the past couple of months, the youngest son of Donald Trump has been seen on a few occasions in public, many attending funerals and weddings. Yet he caused a stir during the event wherein his father announced his presidential bid for 2024. Though Donald Trump was the main attraction, of course, people couldn't stop looking at Barron, now 16 years old.
Why? Well it has less to do with choosing to look at him, and a whole lot more to do with the fact that it's difficult NOT to look at him.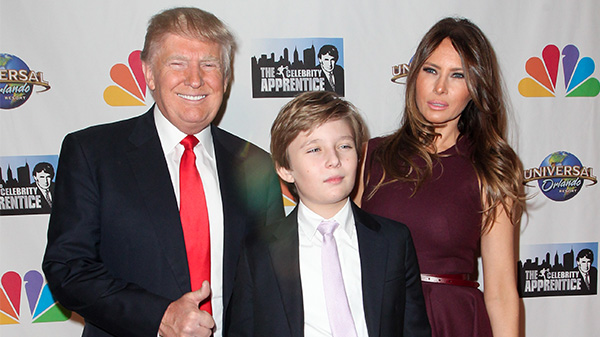 Regarding the Trump family, things have been relatively quiet since their high-profile departure from the White House. Donald and the others moved to their Mar-a-Lago resort in Florida, where he and Melania's youngest son, Barron Trump, 16, started at a new school.
Donald Trump announce 2024 Presidential bid
As per reports, Donald has been playing plenty of golf and working on his future within politics. Last week, the American people were given a long-anticipated update as to his plans.
"In order to make America great and glorious again, I am tonight announcing my candidacy for president of the United States," Trump said from his Mar-a-Lago waterfront estate in Florida, where his campaign will have its headquarters.
"Two years ago, we were a great nation, and soon, we will be a great nation again. This will not be my campaign, this will be our campaign, all, together."
Trump claimed: "I have no doubt that by 2024, it will sadly be much worse, and they will see clearly what has happened and is happening to our country – and the voting will be much different."
Yet though Trump is keen on another tenure at the White House, his family members aren't said to be equally as excited.
READ MORE
Shortly after the Trump 2024 presidential bid announcement, his daughter, Ivanka Trump, spoke out. She played a significant role in his previous White House administration – but this time, she's out.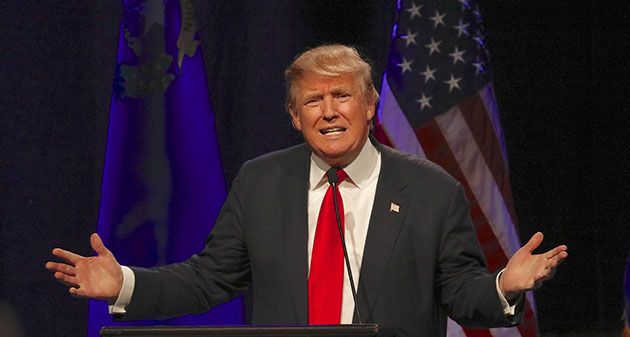 Another of Trump's children, Don Jr., missed his father's 2024 campaign launch because he was hunting and couldn't get a flight, according to reports.
Barron Trump
Whether or not his other two adult children, Eric and Tiffany, will feature in his run for president remains unclear. However, one individual that we might get to see more of is 16-year-old Barron.
The son of Melania and Donald has settled at Mar-a-Lago and last year started at a new school.
In August last year, a spokesperson for the private school Oxbridge Academy confirmed that Barron Trump's enrolling at the prestigious high school. He is part of the class of 2024.
"We look forward to welcoming him into our school and community," the school's Director of Advancement, Scott Siegfried, said, as quoted by People.
On its website, the Oxbridge Academy writes that they're "committed to providing both merit scholarships and generous financial aid in an effort to attract the most qualified students and to make Oxbridge financially feasible."
According to its website, the tuition to attend Oxbridge's private school for the 2022-2023 year is $35,000. That includes breakfast, lunch, snacks, textbooks, learning support services, and college counseling services.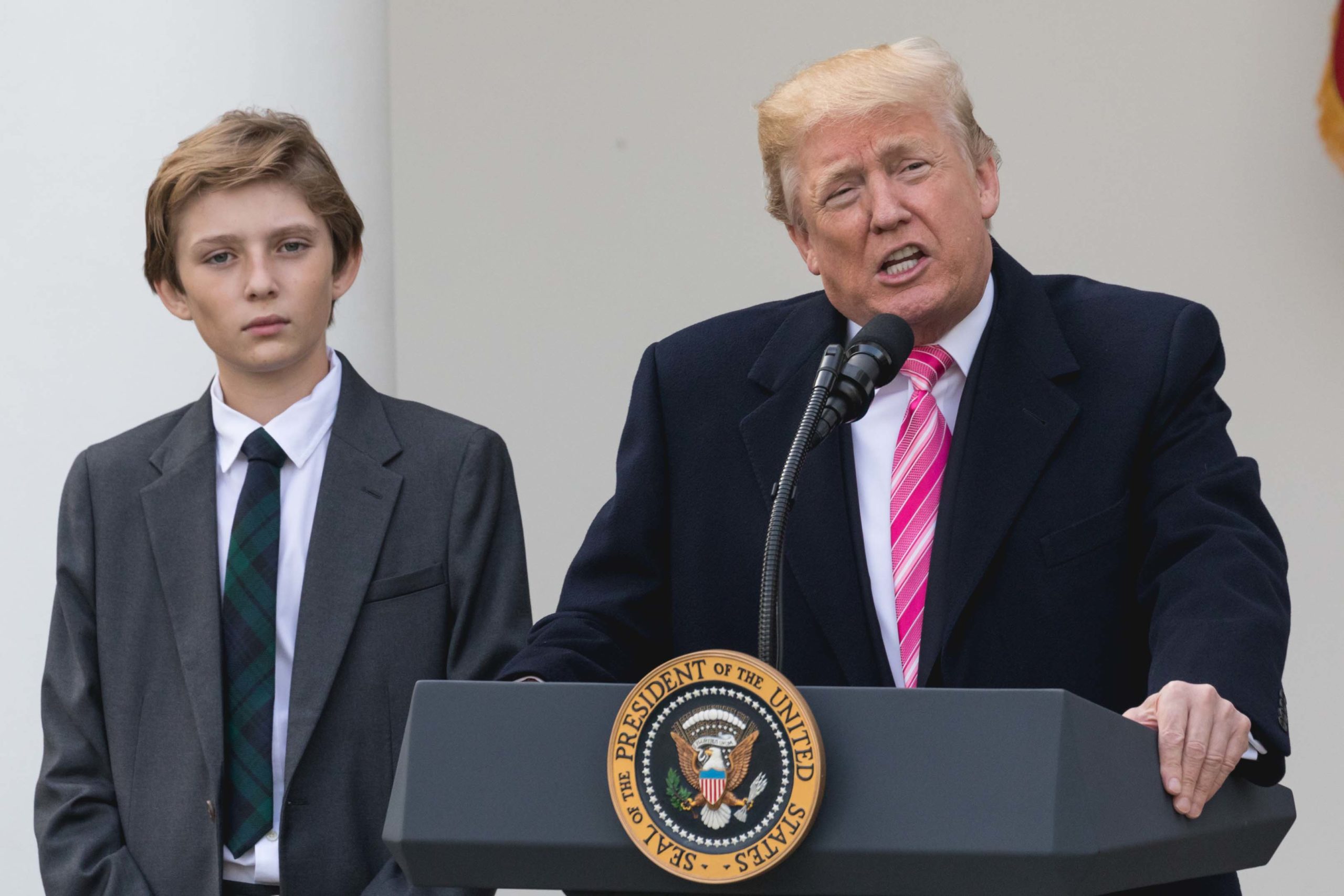 It seems like Barron and his friends have plenty to do on campus. According to The List, the school offers sports such as basketball, swimming, track & field, and golf. They even have a flight simulator at the school.
Barron Trump rumor – kicked out of school?
Furthermore, it has clubs and activities students can participate in, such as the National Honor Society. All students at the school are also required to have an Apple laptop.
Barron is currently in his second year at his new school. Earlier this fall, a rumor began to spread on Facebook that Barron had been expelled. As reported by Politifact, a post ran with the title "Barron Trump has been kicked out of school for fees." It subsequently detailed how the youngest Trump had been kicked out of the school because his family could not pay the tuition.
However, this turned out to be untrue.
Interestingly, Barron was not seen often during his father's tenure in the White House, but his media exposure seems to be making a very definite switch of late.
In mid-July, Ivana Trump, former wife of Donald Trump, passed away. Donald Trump announced the passing of his ex-wife on his social medial platform Truth Social.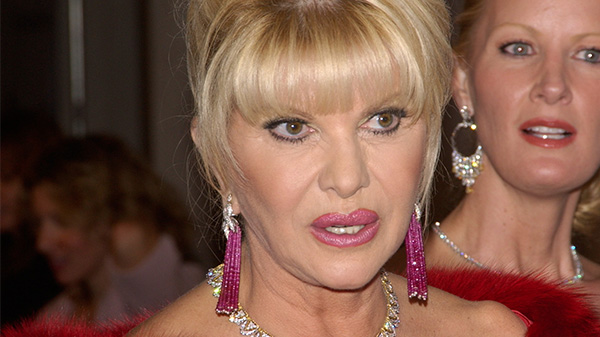 "I am very saddened to inform all of those that loved her, of which there are many, that Ivana Trump has passed away at her home in New York City," Trump said.
Barron Trump attended Ivana's funeral
Ivana and Donald Trump's children, Donald Jr, Ivanka, and Eric, remembered her as an "incredible woman – a force in business, a world-class athlete, a radiant beauty and caring mother and friend."
"It is with deep sadness that we announce the passing of our beloved mother, Ivana Trump," the family statement read. "She fled from communism and embraced this country,"
The statement continued: "She taught her children about grit and toughness, compassion and determination. She will be dearly missed by her mother, her three children, and ten grandchildren."
A statement revealed that police received a 911 call at about 12.40. p.m. regarding an "aided individual".
As reported by Reuters, The Fire Department of New York said paramedics responded to a call to her apartment for a cardiac arrest.
They found a "73-year-old female unconscious and unresponsive." The time and place of that response matched the location the NYPD associated with Trump.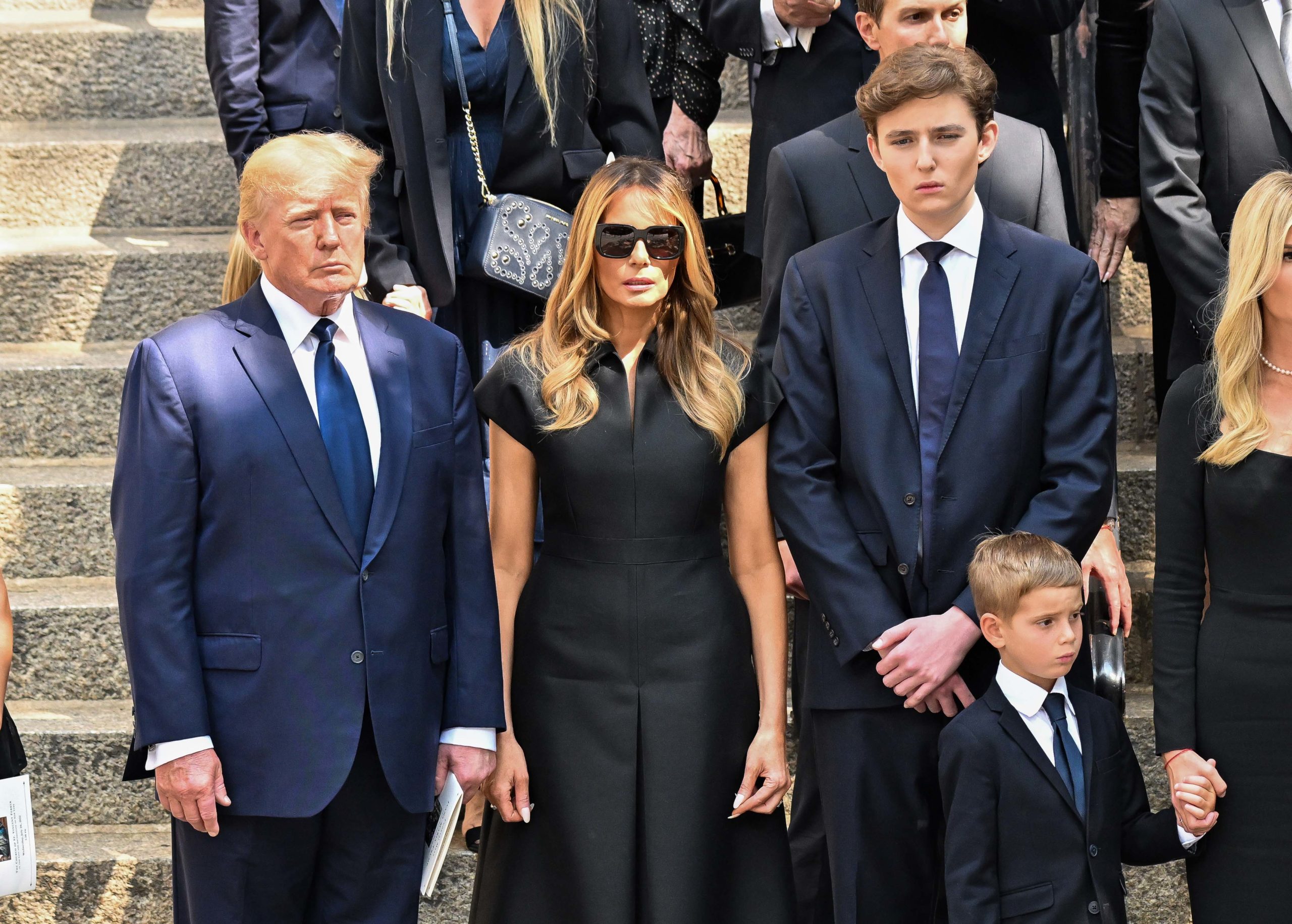 Later, the New York Police Department confirmed there did not "appear to be any criminality" related to Ivana's death. The fire department added that the victim was dead on arrival.
Standing next to his father
New York City's medical examiner later stated that Ivana died of "blunt impact injuries" to the torso.
Barron was spotted at St. Vincent Ferrer Church in New York City with the rest of his family for Ivana's funeral service. The youngest Trump son was photographed when entering the memorial service alongside Donald Trump and Melania. The former president waived to supporters who had gathered in a show of support.
At the funeral, Ivanka Trump gave an emotional speech, as her mother was remembered as the "embodiment of the American dream."
"She was a trailblazer by men and women alike. My mother once told me there was nothing she couldn't do in heels. She taught us how to spearfish and then cook what we caught. My mom expanded our minds," Ivanka said.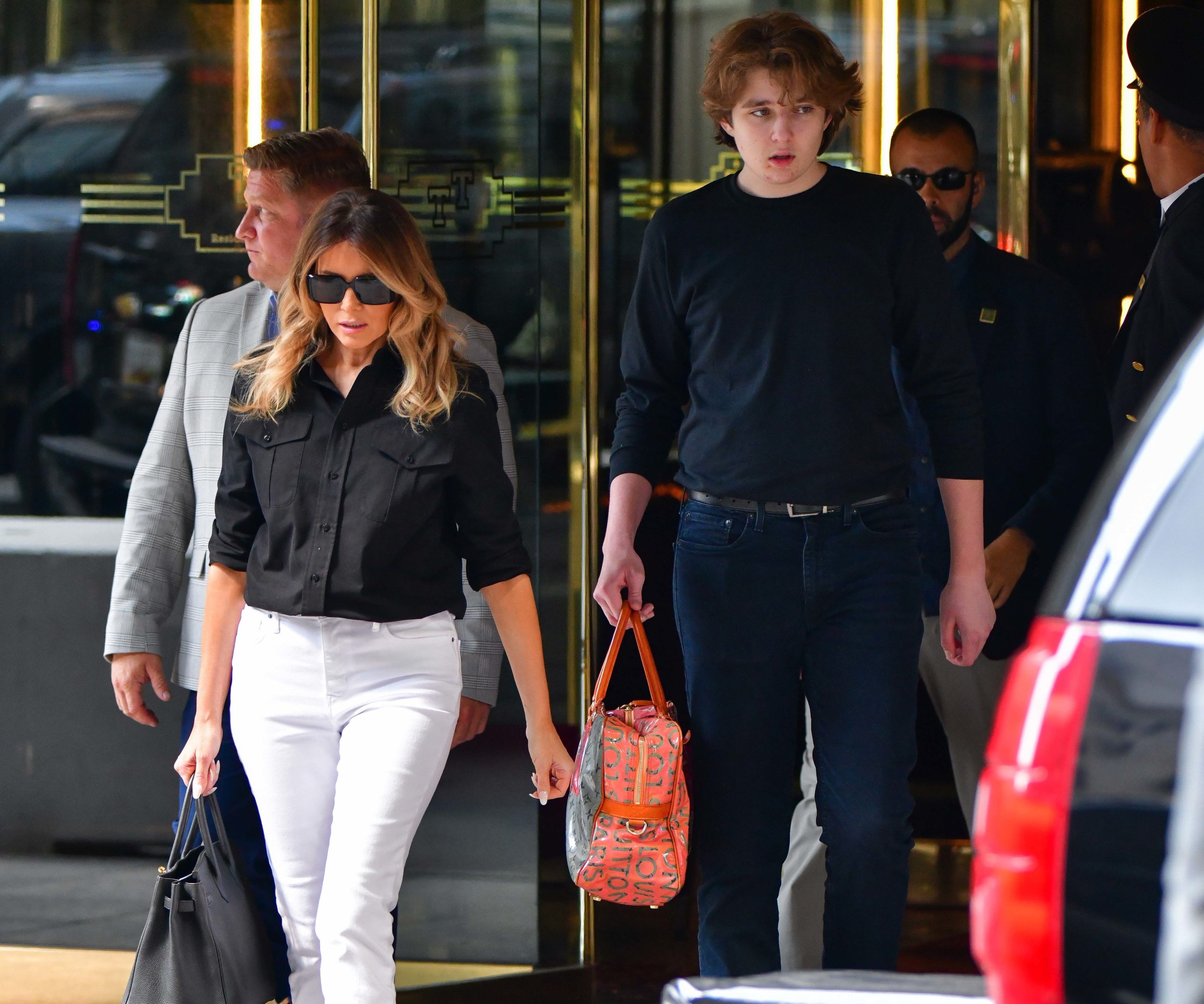 Eric Trump said in his speech: "She was a force of nature, could beat any man down the slopes, any woman on the runway."
He added: "She ruled the three of us with an iron fist but also a heart of gold."
New picture of Barron Trump has people talking
Last year, Barron made the news when he stepped out in New York City with his mother. Why? Well, because by all accounts he's growing into an exceptionally tall young man.
Latest reports state that he's already 6 feet 7 inches tall. One look at photos of him standing shoulder-to-shoulder with his 5-foot-11-inch mom Melania, suggest that may be even taller than that.
Last year, Donald Trump, who stands at "only" 6 feet 3, actually spoke of his son's height.
"Barron is 6-foot-7, can you believe it? And he's 15," Trump said.
"Eric is short — he's only 6-foot-6."
Fast forward to earlier this month, when Barron was in attendance at his father's press conference to announce his 2024 presidential bid, and his growth spurt shows no signs of slowing down. In one clip, panning across an entire room of people, the president's son could clearly be seen in the background, dwarfing all others.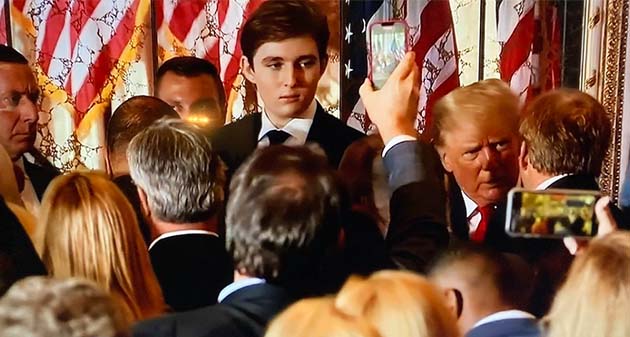 Though Barron was still a relatively young child when his father was president, it appears that he had some effect on his father's governing.
During the first debate between Joe Biden and Donald Trump – moderated by Chris Wallace – the two candidates went at each other several times. Donald infamously interrupted and heckled Biden, with the now-president responding by labeling Trump a "clown."
According to Slate, Donald interrupted Joe Biden 128 times during the debate. Chris Wallace asked the president to obey the debate rules and stop interrupting at least 25 times, the site reported at the time.
Barron spoke out against his father
According to the Rigged: How the Media, Big Tech, and the Democrats Seized Our Elections by Fox commentator and The Federalist senior editor Mollie Hemingway, Trump was said to be still fuming at Wallace because of the first presidential debate back in September 2020.
That is according to the Daily Mail, which has obtained a section of the book.
"The problem was Biden would speak and it was lie after lie, after lie. Everything he said was a lie, this guy, and then Chris Wallace wouldn't let you respond. Chris Wallace was terrible," Trump said, according to the UK newspaper.
Many were annoyed about Trump's behavior at the debate. Afterward, debate organizers even released a statement saying that the next debate had to be "more orderly."
READ MORE
However, it turns out portions of the general public weren't the only ones left unhappy with Trump's conduct. In fact, his own son, Barron, also opposed his father's behavior.
In Hemmingway's book, Donald personally admitted that his then 14-year-old son thought he was too harsh on Biden, stating that he "caught wind" of some of the negative feedback.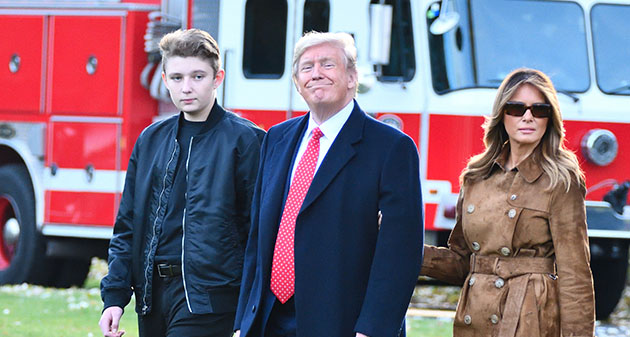 "People thought I was too belligerent," Trump said.
Protected from scrutiny at the White House
"I will say my own son Barron said, 'Dad, you were too tough. You didn't have to keep interrupting him.'"
The information about Barron opposing his father was the first time that any information about his life at the White House had been divulged to the public.
During their time in Washington D.C, Melania Trump was keen on protecting her son from scrutiny. With this in mind, she managed any and all the statements or comments made by Barron.
In reality, it wasn't only Barron trying his best to help his father be better in debates. This also goes for his mother, Melania, who had her own, strong thought on her husband's actions in front of the American people.
Last week, former Vice President Mike Pence released his memoir, So God Help Me, which sheds new light on the former presidential couple's relationship, and especially how Melania helped her husband.
In an excerpt from the book, obtained by Business Insider, Pence describes how Melania gave her husband notes after the first presidential debate against Joe Biden, which ended disastrously.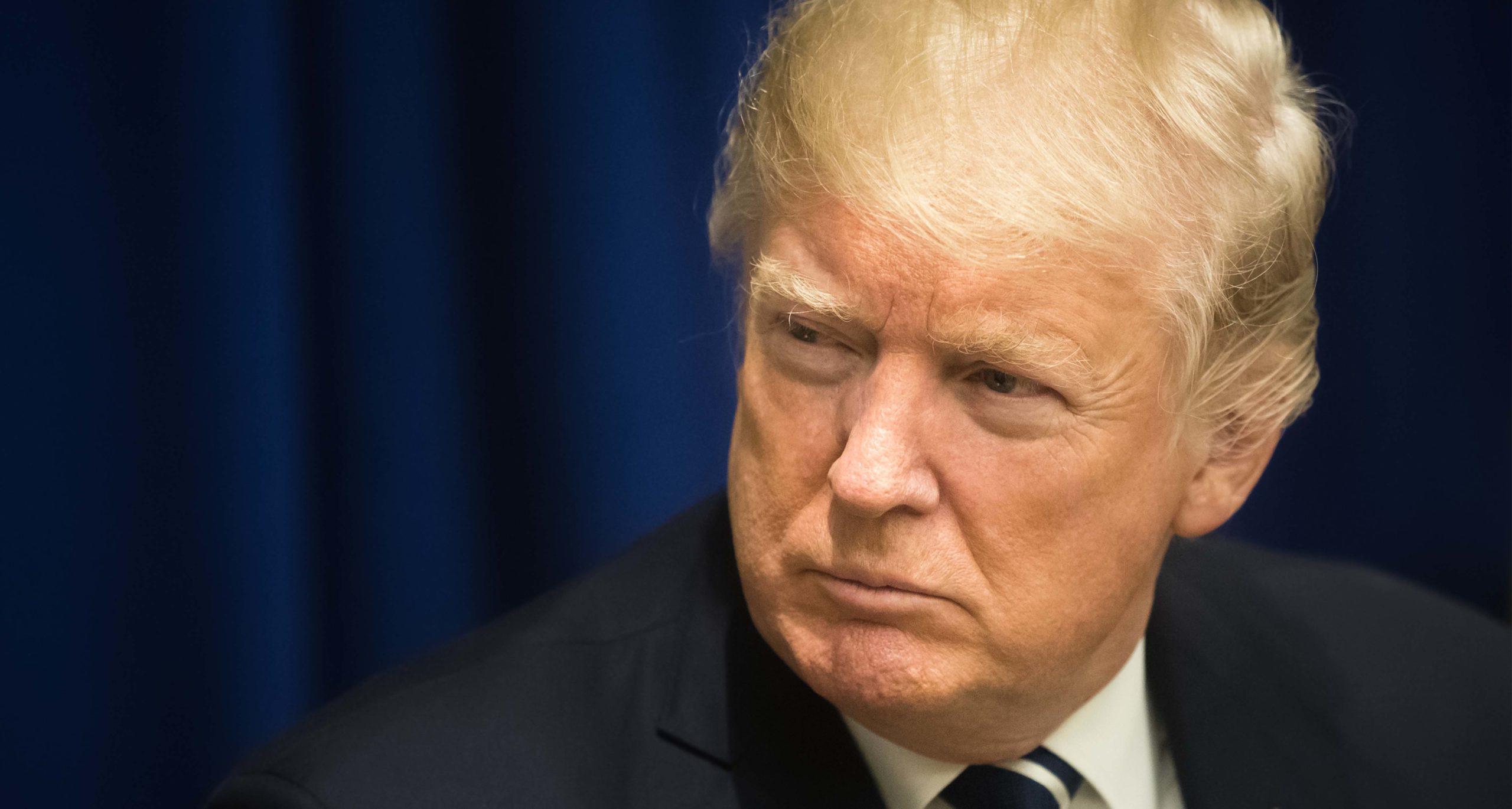 Barron to join Donald Trump for presidential campaign?
After the tumultuous exchange between Trump and Biden, Pence recalled how Melania stepped in to give her husband a critique of the debate, including how he should act during the next one. She told Donald to be more patient and not interrupt Biden again.
"'Melania says I gotta be more like Mike,'" Pence recalled Donald telling him, praising him for listening to his wife.
In the second debate, Pence added that Donald was "more understated and effective."
If Trump wins the 2024 election, Melania will naturally become First Lady again. However, previous reports suggest that she does not desire to return to the role.
According to CNN, Melania has told several friends that she doesn't intend to become First Lady for a second time – she's done with living in the White House and instead wants a more private life.
"Being the first lady again is not what she wants," one person close to the Trump family told CNN back in September.
Time will tell if Barron Trump wants – and even has the time – to join his father on his run toward the White House in 2024. Perhaps he will adhere to his mother's wishes and remain out of the spotlight for the foreseeable future.
Who knows? Maybe there's a future in politics waiting for Barron, too?
Share this article if you enjoy reading about the Trump family!