Pat Sajak is perhaps one of the most beloved hosts on television. The game-show host veteran has hosted Wheel of Fortune for over forty years. But beyond the television screen, what has his life been like? Keep reading to learn more about him and his wonderful family.
Everyone knows Pat Sajak, the game show host in incredibly popular across America for his infectious enthusiasm and charm. In his personal life, he is a father to two children.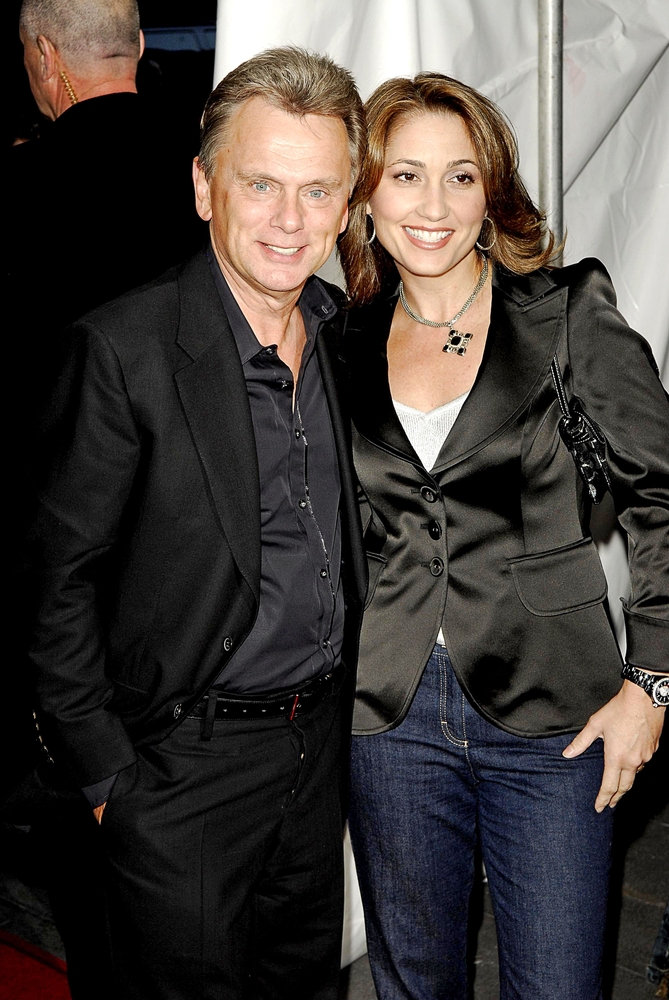 Sajak married Lesly Brown who was a graduate of the University of Maryland. She also happened to be the former Miss Georgetown and appeared in the 1998 edition of Playboy magazine.
READ MORE
Pat Sajak on the other hand was born in Chicago to a Polish-American father. Sajak's interest in the entertainment industry started with a job as a disc jockey for various stations. He later started working for the US Army. Not as a combatant but as a DJ who was tasked with entertaining the American Forces Vietnam Network as the war went on.
After returning he landed a job as a weatherman at KNBC Los Angeles. He did the job so well that he was chosen as the host for "Wheel Of Fortune." Sajak met his wife Brown at a celebrity opening for a restaurantin Irvine, California, in 1988. However, when they met the two of them did not feel anything for one another. "There was no electricity in the air," Sajak recalled about when they met.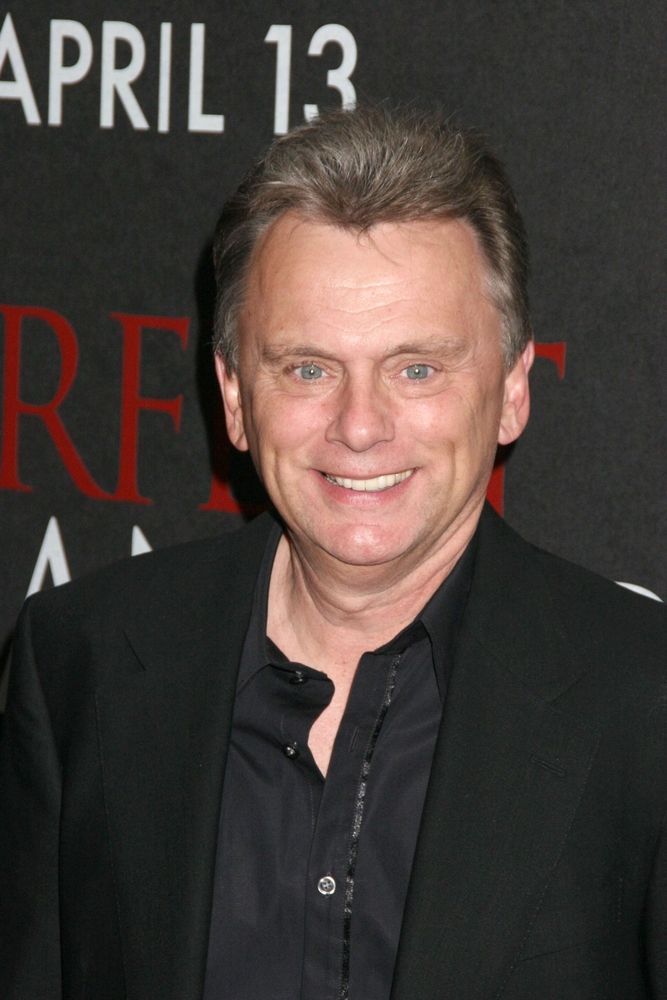 Despite that, the couple saw each other a few times and even kept in touch after Brown went back to Maryland.
This changed during the Spring of 1989. But neither of them was comfortable with making a move. This was until Brown went on "The Dating Game," and had to collect her winnings by traveling to Mexico under the supervision of the handsome bachelor who chose her for the show. Sajak later  revealed, "Frankly, I was a little annoyed at that."
The game proved very useful since it revealed to Sajak how much Brown meant to him. He flew east to see Brown as soon as she returned from her trip.
While all of this, he told his talk show sidekick, Dan Miller about his intense feelings for Brown and his desire for marriage. Miller could not believe what he was hearing and even said to Sajak, "Are you Pat's evil twin?"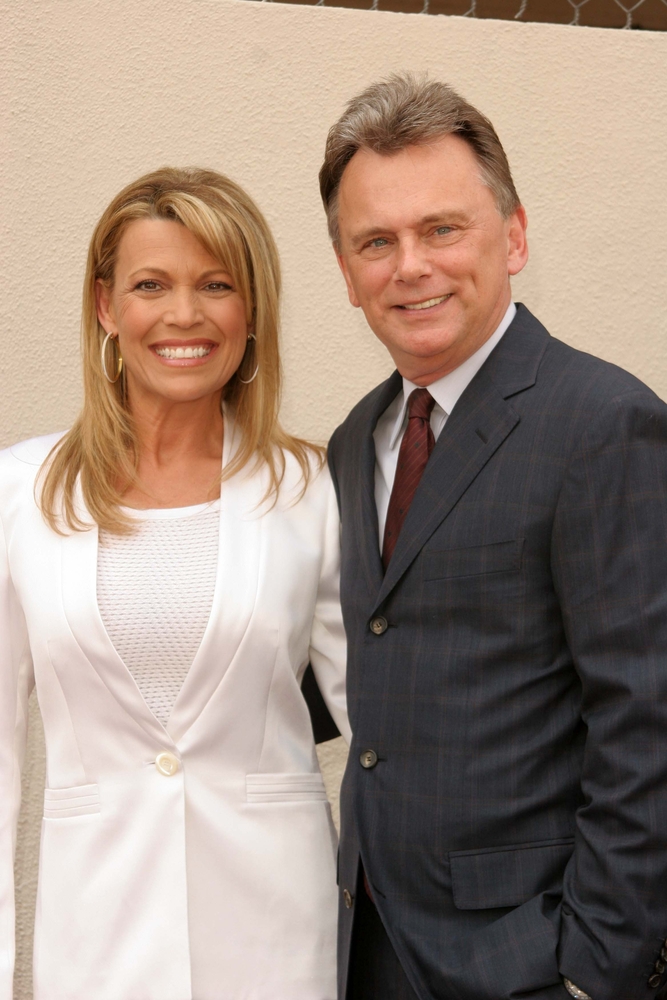 He proposed to Brown with a three-carat-plus marquise-shaped diamond which she happily accepted and placed on her finger. A few months later he married his bride at a 19th-century Catholic church with Miller acting as his best man.
The wedding was an old-school one with the priest talking about dutiful wives that did not speak much but merely listened to their husbands. After the ceremony Sajak said, "Lesly swore to keep quiet and clean the toilet every day. I thought he should say a word about Mop & Glo."
While the couple has 19 years between them, this does not stop them from loving one another. Brown's family is more than happy with their son-in-law. Her father said, "I gave him a little car for Christmas, and next year I am going to give him an electric train. He has gorgeous teeth."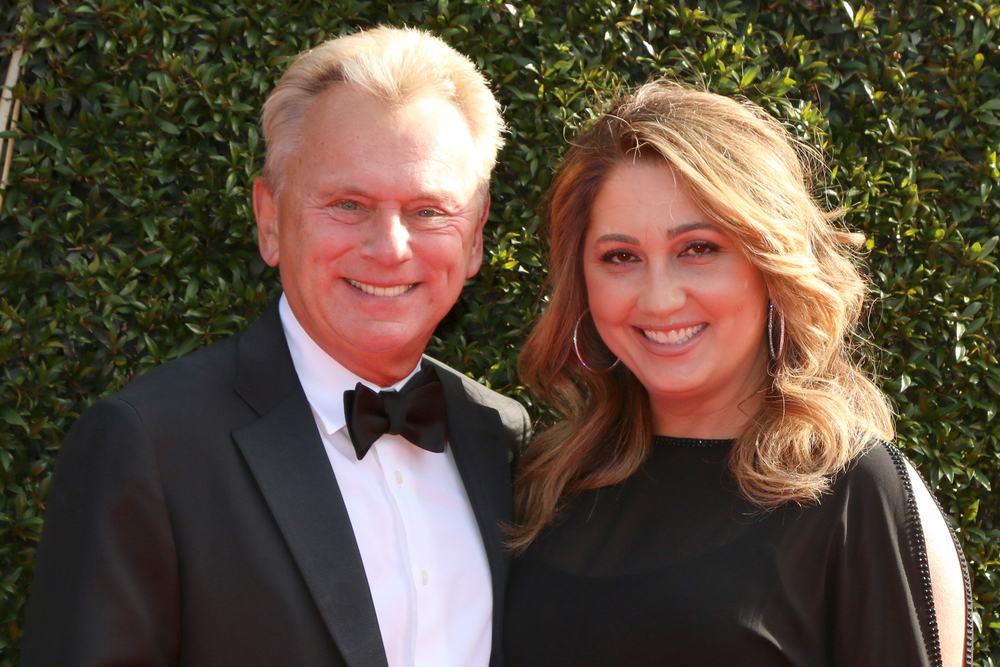 After their marriage, Brown decided to take a break from her modeling career and instead focus on her marriage. As for financing the home, they had no problems with that considering Sajak earned $15 million per year.
After the couple returned from their honeymoon, Brown did not pursue modeling but instead enrolled in a bachelor's program. She later began a career as a photographer and she reportedly is still one today.
The couple has two children, their daughter Maggie and their son Michael. While Michael shies away from the spotlight, Maggie has followed in her father's footsteps with a career in show business.
Over the years, Sajak's kids have visited him on set every now and then. The host's son only made a few appearances on the show before he began to pursue medicine and make it clear that is not interested in show business.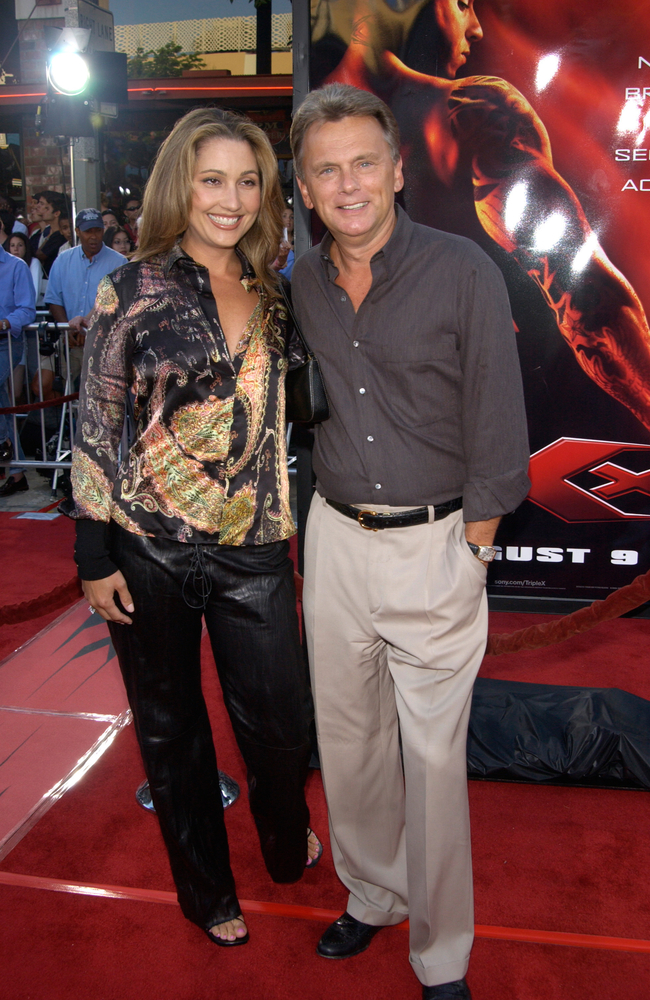 When his son graduated from medical school, he said on his show., So you know my son, Patrick, you've known him all his life. Well he's made it through medical school, and he is now officially Dr. Sajak, and we're all thrilled," the proud father said.
His mother Lesly Brown also posted about her son's graduation and how proud of him she was.
As for Maggie, she has hosted Wheel of Fortune a few times, filling in for her dad when it was needed for her to do so.
Apart from following in her dad's steps, she also followed in her mothers. In 2012, the young woman was involved in a Teen Vogue shoot.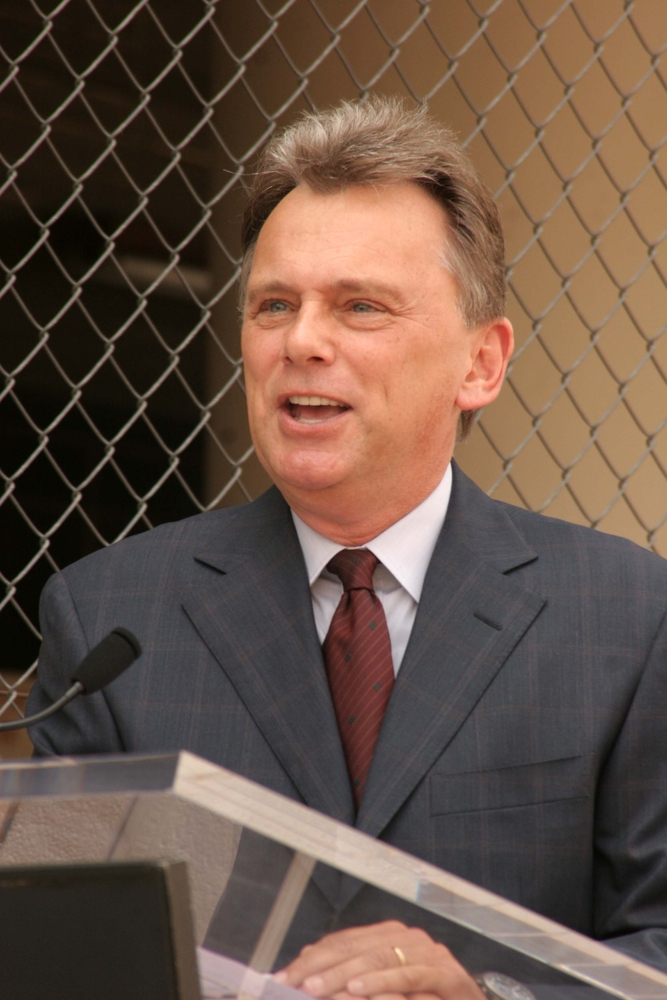 In 2021, Maggie became an online correspondent for 'Wheel Of Fortune.' This was two years after something incredibly scary happened. When things seemed to be all smooth sailing for the family, an unthinkable and scary tragedy took place.
The game-show host was on a morning walk with his daughter when he began experiencing "excruciating" pain. It was so severe that he doubled over and could not go on. "I was the fetal position, lying on the bed," Sajak said. "They try to give you various drugs for the pain. And none of it – none – was working."
Then finally, he got some drugs that worked. The longtime television show host said, "Suddenly, I wasn't thinking about the pain," he said. "I just had these beautiful pastels and lovely faces coming out of it."
"In the background, I could hear my wife and daughter talking. It sounded like they were a mile off, but they were right next to me," he said. "They were talking to each other. And I remember thinking, not in a morbid way, 'I think this must be death. This must be what death is like.'"
The veteran television host was convinced he was living through his last moments on earth. The pain was so much that he thought he would die. He was admitted to the hospital for a blocked intestine and had to undergo emergency surgery.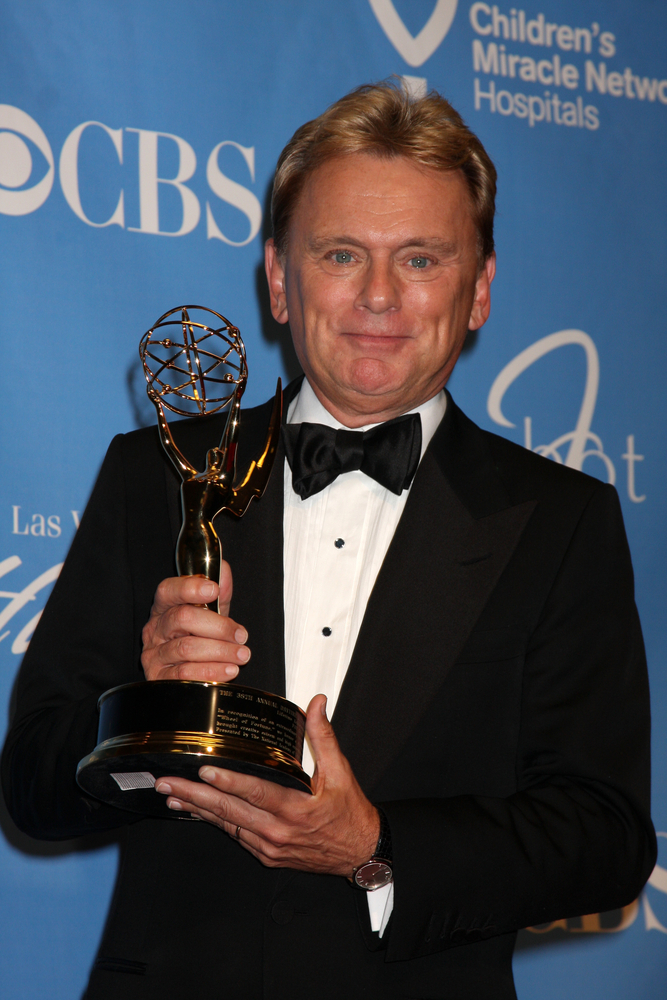 At that moment, he said, he was worried for his wife and daughter and felt sad that they would "have to deal with the aftermath."
"As it turned out, I was just high," he said, laughing.
In his interview with "Good Morning America," he shared that his surgery had been completely successful. Since doctors could not find anything wrong with him, they did not suggest any lifestyle changes for him either.
"I've actually felt ridiculously good for several weeks," Sajak said. "I've been back in the studio actually, doing shpows. Even spinning the wheel and, you know, nothing has popped. So I think it's OK."
While he was recuperating, his long-time co-host Vanna White took over main hosting duties. Sajak mentioned he was nervous she might take over his job completely. He said, "I did find she does like hosting and I'm a little nervous."
"I still have my wits about me," he shared. "They didn't remove that, so I'll be selling vowels for a long time."
Pat Sajak is a national treasure. The charismatic game show host is now well and hosting the show as he always had. We wish him the best of health and many more years of hosting.
Share this piece with other Pat Sajak fans.