Like most everything since last year, court cases have moved to Zoom. Most have taken place without incident, unless you count the time a lawyer showed up to a hearing as a cat.
However, a recent Michigan court case proved in some instances it's difficult to prevent witness intimidation.
"Your honor, I have reason to believe that the defendant is in the same apartment as the complaining witness right now, and I am extremely scared for her safety," assistant district attorney Deborah Davis said during a March 2 hearing.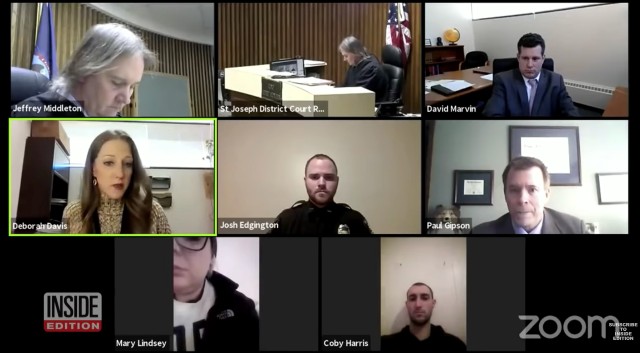 During the hearing, Colby Harris, 21, was caught inside the same home as his girlfriend Mary Lindsey, the complaining witness.
Davis began asking Lindsey to describe the events that took place on February 9, the night in question, and when Davis realized Lindsey was hesitant, she became curious.
She was reportedly told Harris might be at Lindsey's home, but in a different room, prior to the hearing.
Harris, who was also present via video during the hearing, turned off his video for a few seconds and then Lindsey looked away from her camera.
Davis was not comfortable continuing with the proceeding.
"And the fact that she's looking off to the side and he's moving around — I want some confirmation that she is safe before we continue."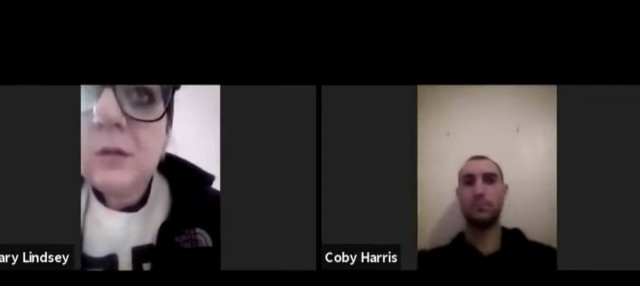 The judge asked both to state their location. Lindsey complied, but Harris, who was asked to show the number on the front of the house, said he didn't have enough battery to prove his location.
Police were called and promptly arrived at the home in Sturgis, Michigan, where both the victim and suspect were located. Harris was arrested and the hearing was adjourned.
According to WSBT, Harris now faces four charges of obstructing witness testimony.
He was already facing a charge of assault with intent to do great bodily harm less than murder.
Part of his bond agreement included that he did not contact Lindsey. However, leading up to the hearing he called her several times from jail and urged her not to show up at court.
If he's convicted he could face 15 years in prison.
It's a good thing the prosecutor was paying careful attention because who knows what could have happened.
Share this story on Facebook.