Queen Elizabeth's been mourning the loss of her husband, Prince Philip of late. The funeral was undoubtedly tough on her and the rest of the Royal Family – the monarch was seen covering her face for pretty much the entire service.
Now, though, the Queen is back and working. However, it appears she may start to begin to slowly step back from her role.
Former BBC royal correspondent Peter Hunt says that Elizabeth will 'fade away gracefully' – which means Prince Charles' time is soon to come.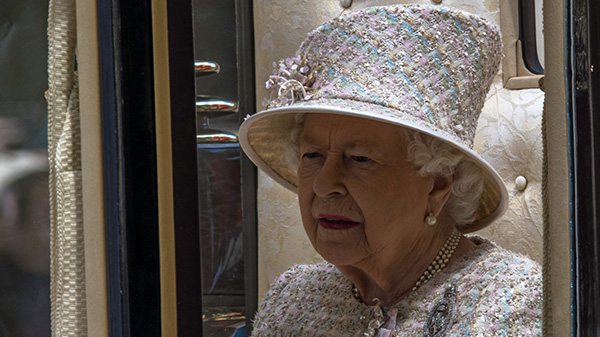 The Queen was reportedly with Philip in his final moments before passing. Sources say that even in this dark hour, the Queen likely did her best to keep a stiff upper lip. Queen or not, this isn't something that is easy to do.
"She would have thought about this moment several times, and her way would be to remain as steady and as calm as possible," Charles Anson, former press secretary to the Queen, told People. "That comes naturally to her through her temperament and her experience."
The Queen mourns Prince Philip
Queen Elizabeth sat alone as she bid a final farewell to her husband. Philip himself had actually been involved in the plans for the funeral.
So, why did the Queen sit alone? Well, reports say that had to do with the COVID-19 pandemic and its regulations within the UK (all guests who aren't members of the same household are required to sit 2 meters apart) Since the Queen and the late Prince Philip had been in their own bubble in quarantine, she wasn't allowed to join members of her family who'd been in another bubble.
Prince Philip also apparently had two final wishes for his funeral, which the Queen made sure to fulfill.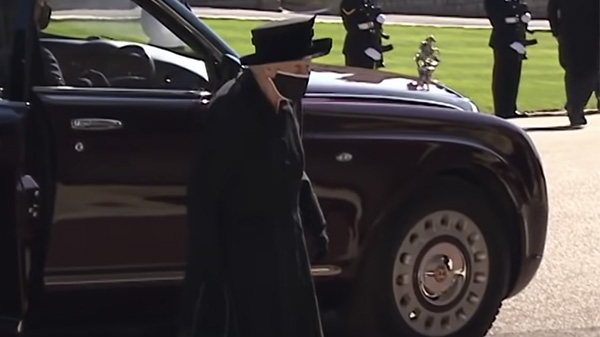 The funeral service was led by the Dean of Windsor, who paid tribute to Prince Philip's "kindness, humor and humanity", as well as the "many ways in which his long life has been a blessing to us".
"We have been inspired by his unwavering loyalty to our Queen, by his service to the nation and the Commonwealth, by his courage, fortitude and faith," the Dean added.
Her dogs help cope with the grief
The passing of her beloved husband has been tough on Queen Elizabeth. But besides the support of her family, she is reportedly using her dogs to cope with her grief.
The Queen is well known for her love of corgis, and in 2018 lost the last of her corgis Willow, who had to be euthanized after being diagnosed with cancer.
"She does not like seeing her dogs suffer and she knows that sometimes putting a dog down is the kindest course of action – although that doesn't make her loss any less," a source told the Daily Mail.
The Queen has owned more than 30 corgis during her reign, but Willow's death marked the first time the monarch hadn't owned a Corgi since 1944.
The Queen's dogs have enjoyed the best life living with her at Windsor Castle and Buckingham Palace, and of course traveling with her to Scotland on her private jet.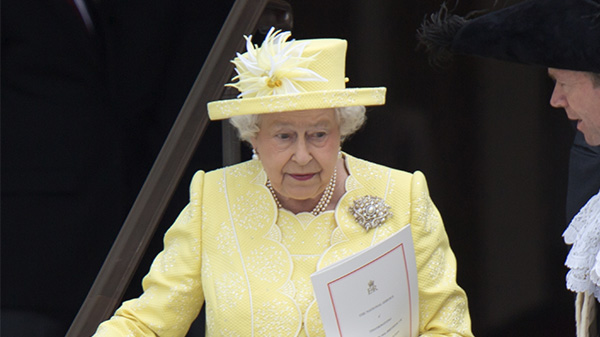 Most recently, her furry companion of choice has been dorgis (corgi-dachshund mixes.) Up until last year, her Majesty had two dorgis named Vulcan and Candy. Sadly, Vulcan passed away just two weeks before Christmas.
A royal source told the Mail on Sunday: "The Queen was left with only one dog at the end of last year. She had made the decision not to get any more because she didn't think it fair at her age. But it would be unthinkable for her not to have any. It's like the Tower of London not having any ravens. The new puppies are adorable."
Emotional appreciation
Following news of the Queen acquiring two new pups, royal biographer Penny Junor said: "Her corgis are hugely important to her. They have over the years been closer to her than any human being. The corgis are intensely loyal and loving and they have never let her down."
Going back to work alone, especially following such a long time in quarantine due to the Covid-19 pandemic, is going to be hard for the Queen. Last Saturday, she celebrated her 95th birthday, the first one without her beloved husband in many, many years.
For her birthday, the Queen expressed gratitude for all the wonderful tributes to Philip from around the world. Furthermore, the Queen said this has helped her family through these very tough times times.
Queen Elizabeth wrote:
I have, on the occasion of my 95th birthday today, received many messages of good wishes, which I very much appreciate.
While as a family we are in a period of great sadness, it has been a comfort to us all to see and to hear the tributes paid to my husband, from those within the United Kingdom, the Commonwealth, and around the world.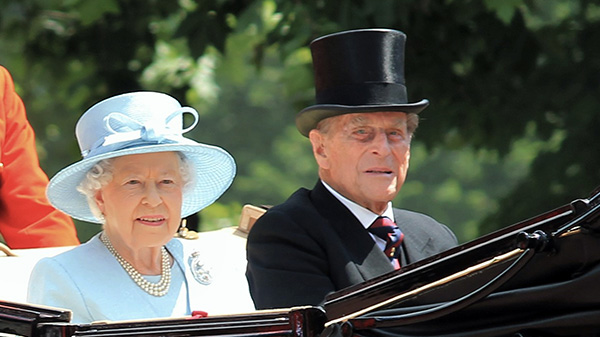 My family and I would like to thank you for all the support and kindness shown to us in recent days. We have been deeply touched, and continue to be reminded that Philip had such an extraordinary impact on countless people throughout his life.
Elizabeth R.
The Queen's personal message
Not only has Queen Elizabeth shown her appreciation for the support from people around the world, but following the funeral of her beloved Philip, she's now started to send special cards to each of those who left a tribute for Philip. They feature a wonderful message:
"In memory of His Royal Highness Prince Philip, Duke of Edinburgh," one side of the card read, alongside a picture of Prince Philip.
The Queen further wrote: "I send you my sincere thanks for your kind words of sympathy on the death of my husband."
The official mourning period for Prince Philip ended last Friday. Now, the Queen has returned to her royal duties, and it looks like she's doing great.
Prince Charles to help out
Elizabeth held two virtual audiences with the ambassadors of Latvia and the Ivory Coast. Photographs from Buckingham Palace show the Queen smiling dressed in beautiful pale blue florals, Sky reports. That made a big change from the all-black attire she wore during the mourning period for her late husband.
Yet while Queen Elizabeth continues with her royal duties, they will undoubtedly be a deal emptier without her beloved husband. She has remained steadfast in her duties for almost seven decades since inheriting the throne in 1952. Throughout this time, she's battled personal turmoil within the Royal Family, global conflicts and many changes in the UK.
Of course, given her advanced years, it's safe to say Elizabeth's work isn't getting any easier.
This, as per reports, may mean that some of the Queen's responsibilities might be handed over to others in her family. For instance, her son and heir to the throne, Prince Charles. Not only that, but her grandson and the second-in-line to the throne, Prince William, may also need to step up.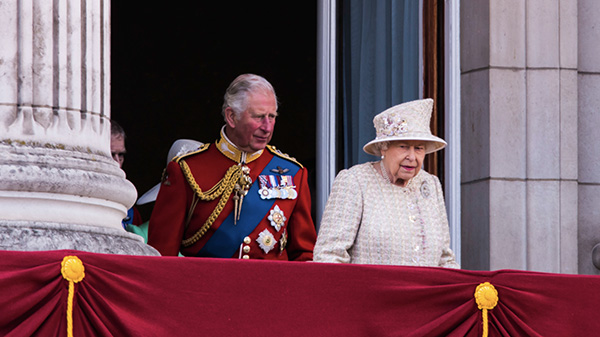 "Her family will step up and be by her side, but she will carry on," a source told People in early April.
"She understands that she has a job to do, and [Philip] would have wanted her to crack on. She did do so when he retired from public life,"
The Queen to start stepping back
The source added: "She will never abdicate because of duty and honor and public service is so deep in her, as it was for him."
A source told the Daily Mirror, meanwhile: "The Duke of Edinburgh is irreplaceable and the Queen's dedication to duty is undiminished."
Even though Elizabeth will continue with her duties as the Queen, it will likely be extremely reasurring to have Prince Charles at her side. At the same time, Royal expert Angela Levin thinks that he will get his way.
Why? Because the Queen doesn't want to "fight Prince Charles anymore". She will also start stepping back, as Charles will begin to appear more in public, Levin claims.
"In fact, she will be grateful for him to be taking over in making I imagine quite big decisions on behalf of the royal family," she said.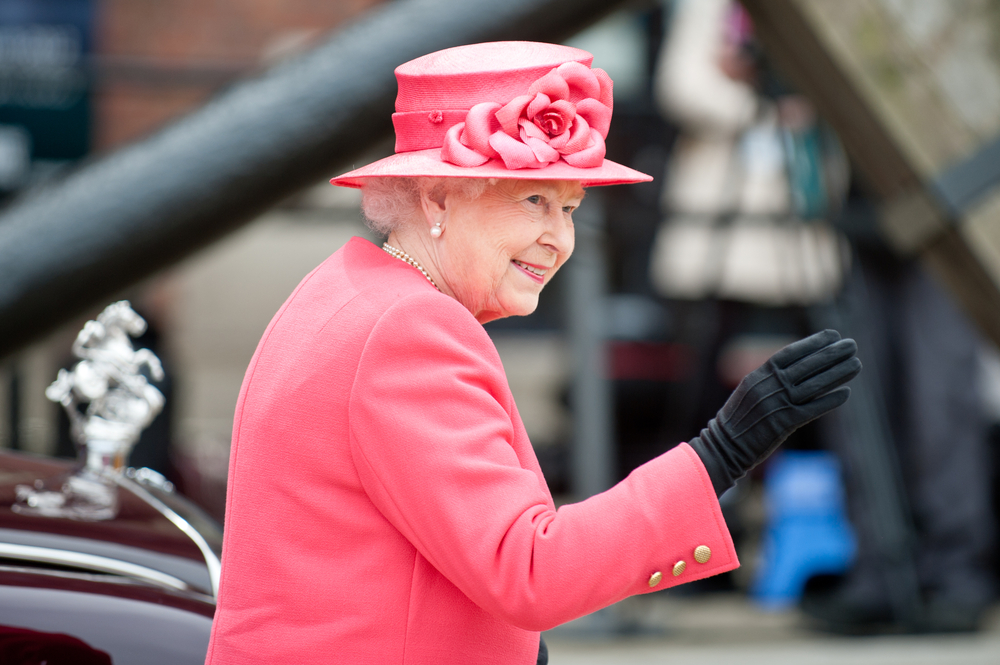 With the Queen now 95 years old, former BBC royal correspondent Peter Hunt claims that Elizabeth soon will begin to slowly retract from the spotlight, and instead allow others to do the heavy lifting.
'The Queen will fade away'
"Fundamentally, the queen will fade away gracefully," Hunt said.
"Covid has helped in the sense that it has accelerated what any sensible 95-year-old woman would want to do, which is not stand on your feet all day long."
Peter Hunt adds that even though the Queen has returned to work after Philip's passing, she's very unlikely to return to the hectic schedule she had before.
That included hosting receptions, meetings, garden parties and other events. Instead, she's likely to attend meetings at Buckingham Palace just two days a week. For the moment, she lives at Windsor Castle, where she's spent most of the last year in quarantine.
Prince Charles is next in line to inherit the throne. When he does, things could change rather quickly.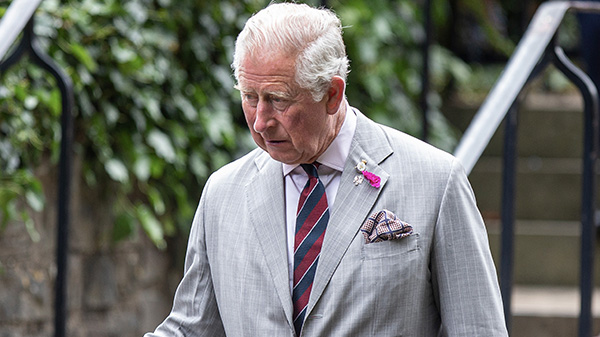 As per reports, a senior royal insider claims that Charles and his two sons William and Harry met following the funeral of Prince Philip. It's believed that in the wake of the Oprah Winfrey interview, Charles will make some big adjustments once king.
Charles might "ditch" Harry & Meghan from Royal Family
According to sources, Charles is planning to "ditch" Meghan and Harry from the Royal Family once he ascends the throne.
"Prince Charles has wanted for a very long time to cut the monarchy down to save costs and to make people be worth the money that they got from the taxpayer," a royal expert said on TalkRADIO.
"I imagine that might be when Harry and Meghan are ditched from being members of the Royal Family."
We send our deepest condolences to the Queen for the loss of her beloved Prince Philip. We're also so inspired that she still keeps on going, serving the crown as she's done for many decades.
Do you think that Charles should take over soon? Or should the Queen keep on going? Give us your thoughts in the comment section. And meanwhile, share this article on Facebook with friends and family to honor the Queen!