It is never too late to find love! And veteran pilot and astronaut Buzz Aldrin proved it to be so! Most people at 93 years old are enjoying their retirement and prefer living a slow life...
There are those like Buzz Aldrin who make big decisions even at this age!
Buzz Aldrin will be remembered in history forever. Not just as a former Korean War fighter pilot but also for being one of the first men who walked on the moon.
On Saturday, he was able to marry his "longtime love" in Los Angeles, on what happened to be his 93rd birthday. He announced the news via a tweet pertaining to the details.
"I am pleased to announce that my longtime love Dr. Anca Faur & I have tied the knot," Aldrin's tweet read. "We were joined in holy matrimony in a small private ceremony in Los Angeles & are as excited as eloping teenagers."
READ MORE
He also attached two photos to the tweet. He wore a dapper black tuxedo that was adorned with all the badges and honors he has been bestowed over the years while his new bride 63-year-old Dr. Anca Faur wore a beautiful full-sleeved lace detailed white dress. She carried a bouquet of white and pink flowers with her ensemble.
Buzz Aldrin has been a mainstay in American history and pop culture since his 1969 Apollo 11 mission with Neil Armstrong. Aldrin has been married thrice before. Dr. Faur serves as the executive vice president of Buzz Aldrin Ventures according to her social media.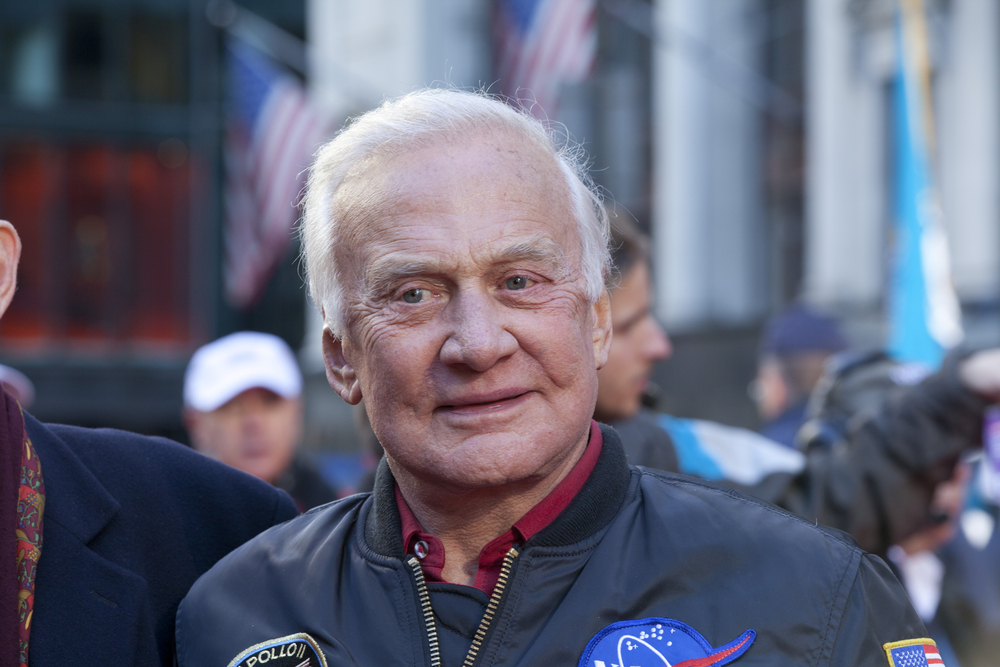 Dr. Faur herself is very accomplished. She has a doctorate in chemical engineering from the University of Pittsburgh. In her professional past, she has worked at the British chemical company Johnson Matthey and the California Hydrogen Business Council.
Aldrin keeps a relatively low profile. The last time he gained media attention was in 2019 when he dropped a lawsuit against his former manager and two adult children. This came after they filed a petition seeking control of his affairs but later dropped the petition.
In his past, he has been married to Joan Ann Archer from 1954 to 1974, Beverly Van Zile from 1975 to 1978, and Lois Driggs Cannon from 1988 to 2012.
We are wishing Buzz Aldrin all the very best in his new marriage! We hope this brings him immense happiness.
Please share this story with others so they can also congratulate Buzz Aldrin on his nuptials.