The name Suzanne Somers is one that everyone knows. The actress was best known for her role on "Three's Company," but these days, she would be better defined as an entrepreneur.
While her professional life has been widely successful, the actress has had an eventful personal life. Keep reading to learn more about her marriages and what she has been up to.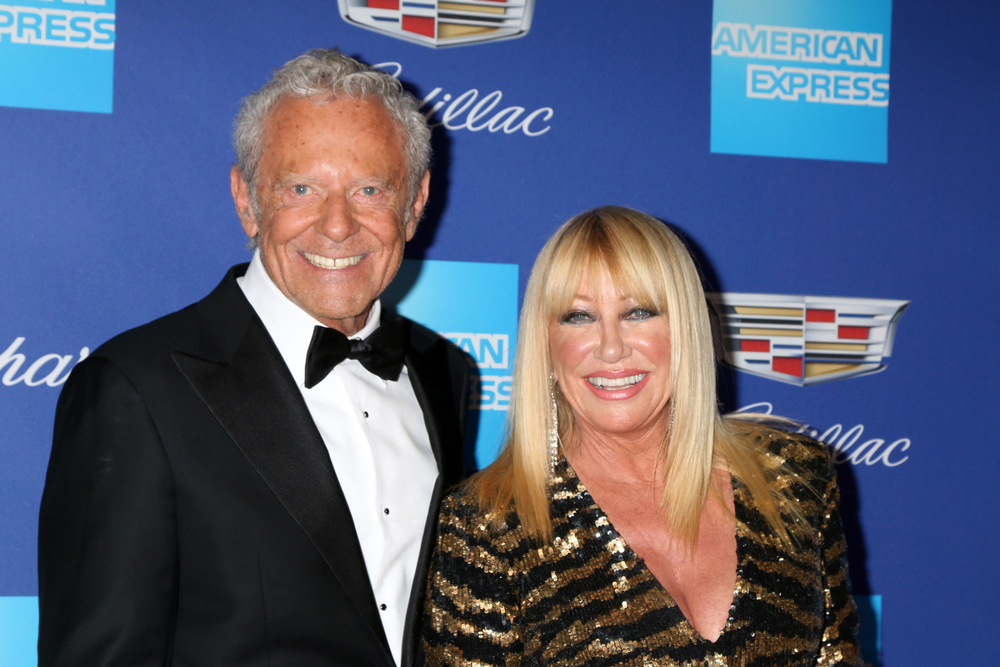 Suzanne Somers was married to her first husband Bruce Somers for just three years before they called it quits. Her second marriage was to former game show host Alan Hamel. The union proved to be incredibly successful and the couple has been together for over 45 years now as husband and wife.
The couple has been through a lot together. Decades into their union, they came home one day only to see their beloved Malibu home destroyed by the wildfires in California.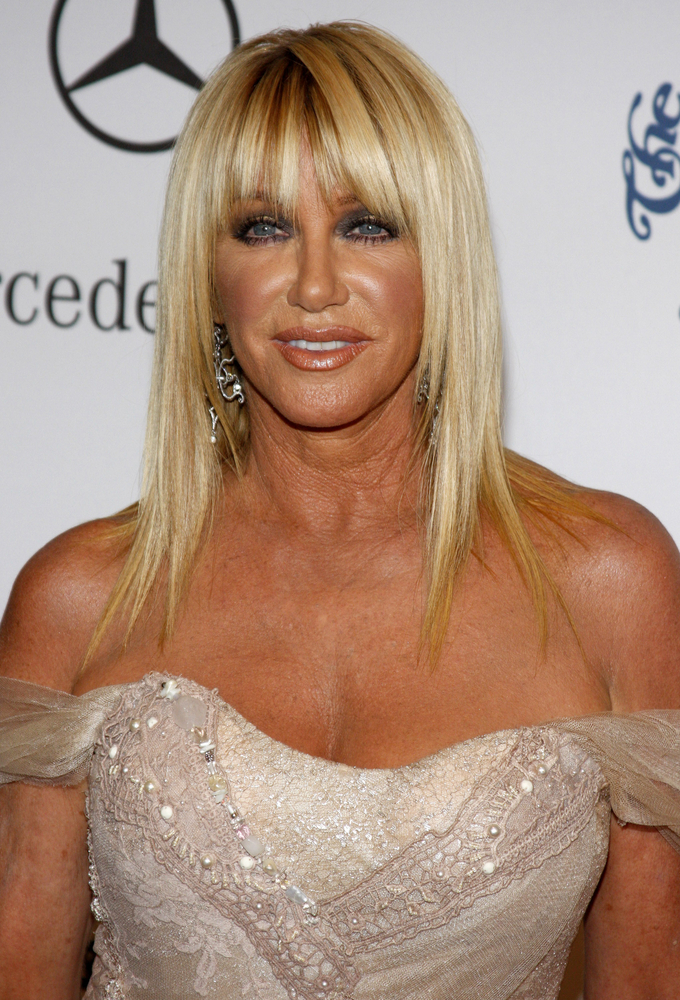 Despite this being such a horrible situation, the couple decided to look at the positives. They were grateful that no one in her family had died and that they were all safe and sound.
The couple met on a game show, "The Anniversary Game" where Somers worked as a prize model. They recall their first encounter as love at first sight. The pair has not looked back ever since.
After living together for ten years, the couple married in 1977. While they got along together wonderfully, the couple had a few hiccups along the way especially when it came to blending their families together. In fact, they called it "stepfamily hell."
READ MORE
While Somers had one son from her previous marriage, Hamel had two children from his previous marriage to Marilyn Hamel. Somers shared that in the 70s, blending two families was a new phenomenon and hence they did not have any guides or tools to help them out on how to make things easier for everyone.
The two realized that their parenting styles were quite different. Somers shared, "I had a set of rules—no feet on the furniture, don't borrow our clothes without asking, knock before entering — and Alan didn't."
She added that the children also acted out and had issues with somethings. She further added that their ex-spouses' interference did not help the situation in their home either.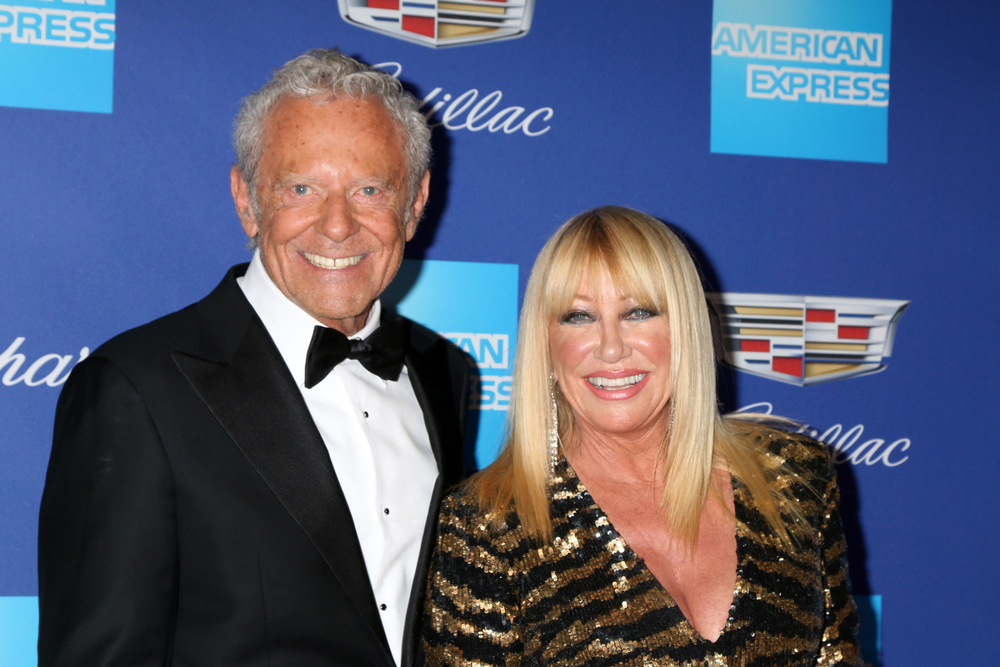 The couple realized they would have to become a united front when it came to their children. Through a lot of patience and some therapy, they came to a conclusion about what had been "holding them back."
The couple was then able to overcome their obstacles and slowly able to make their family dynamics more friendly. Somers was incredibly happy at the progress the family had made and "marveled" at their progress.
While most couples who have been married for 45 years tend to start losing interest in their relationships, the couple still act like newly weds on their honeymoon!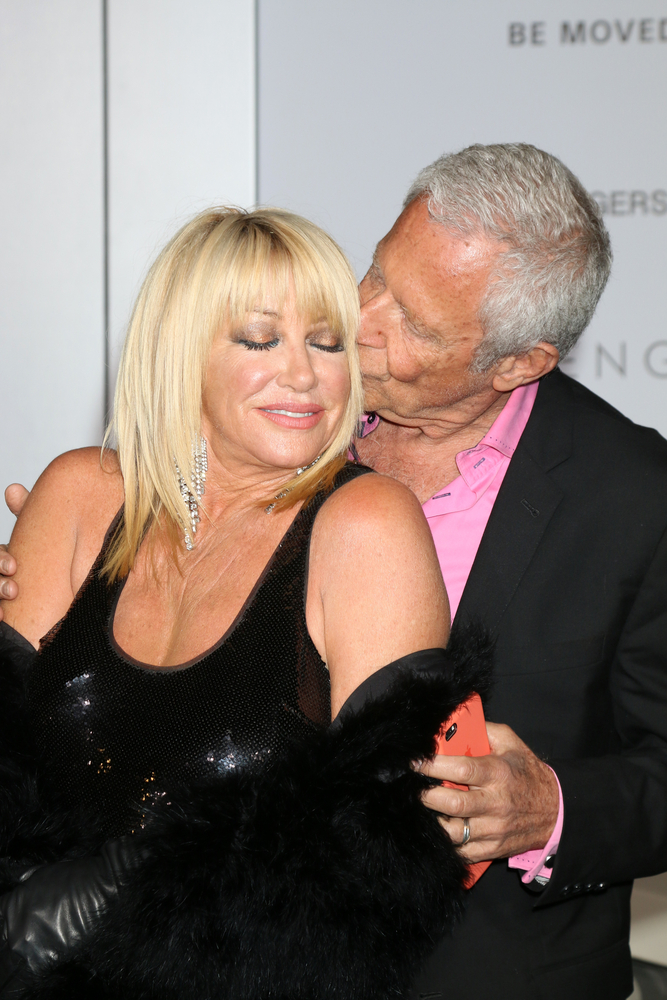 According to Somers, the secret to doing that is simple; give your partner attention. She said, "I love to hug him and rub his hair. He tells me I'm beautiful all the time, and we hold hands while we sleep. It's the most beautiful part of my life."
Some days, the couple hold hands all night when sleeping. Another way they make sure to keep the spark alive is by going on dates regularly with one another. Some days the couple will meet at a bar near their home to have a drink and dance. Or some days they will make a nice dinner at home, make cocktails and dance together as well.
A typical Sunday for the thriving entrepreneur is spent in her vegetable garden. But the actress thinks her favorite room in the house is the dining room where her family of 18 members gathers to have dinner, have conversations and spend quality time together.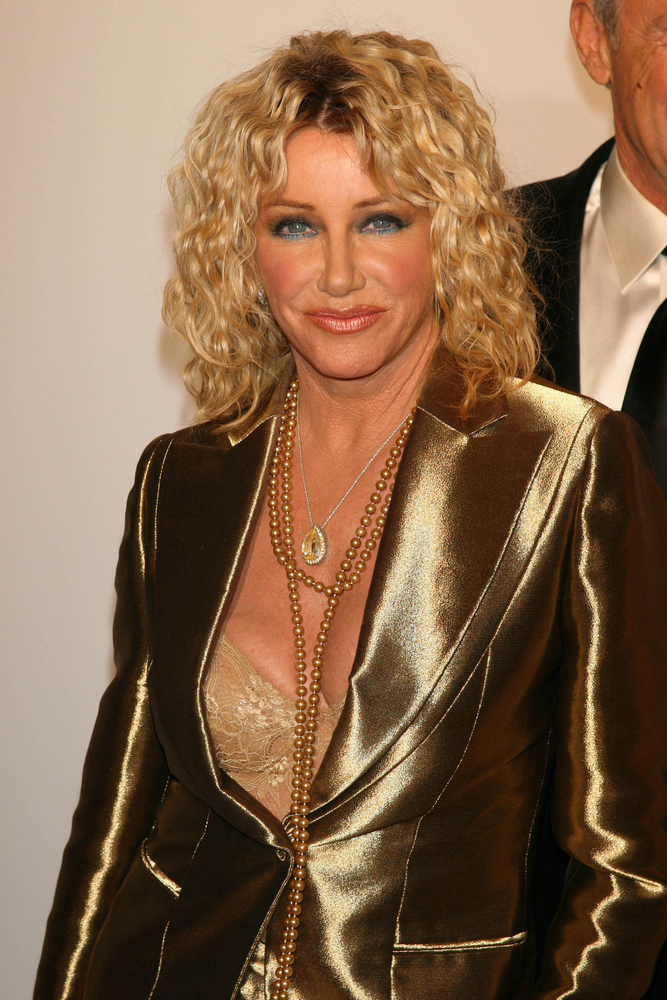 Having spent so many years together has made the couple incredibly comfortable with one another as well. This has led them to being able to keep things "romantic and sexy" between them according to Somers.
Even after 40 years into their marriage, Somers said that she and her husband have sex twice a day. She wanted people to know that you could still have intimacy even years after being together.
According to Somers, the couple's lasting youth and intimacy comes from their healthy lifestyle. She credited their organic diet, supplements, and yoga that helps reduce stress for them as reasons for their youthfulness.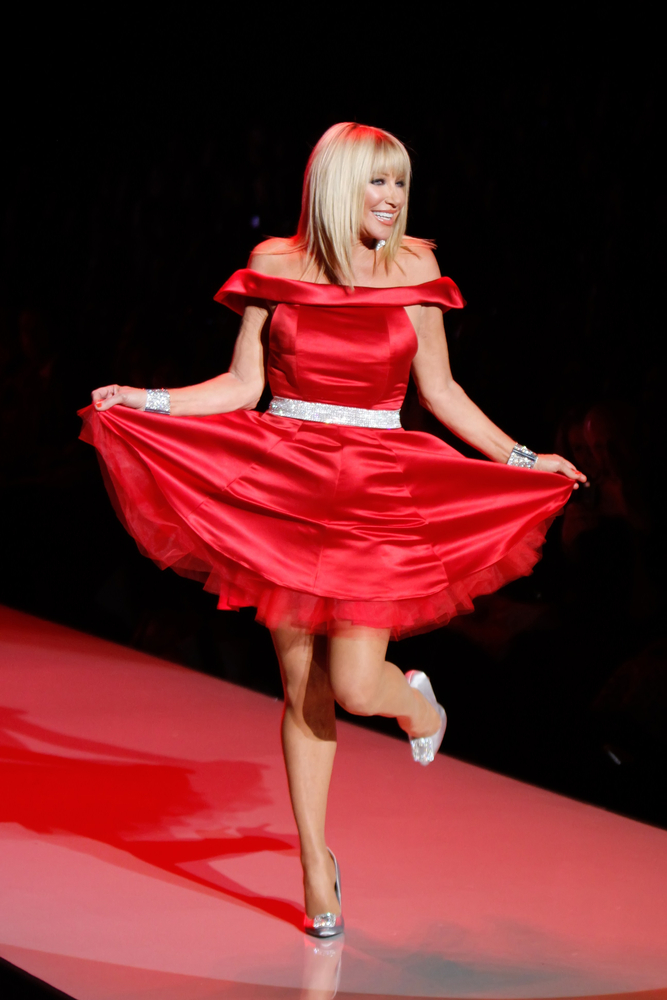 Even though over the years Somers body has changed, she says her husband appreciates it everyday which means a lot to her!
The couple is grandparents to six kids who range from ages 12 to 23 years old. Somers adores being a grandmother, she says her bond with her grandchildren is very pure because "kids don't know blood."
After the initial struggle of trying to make her blended family work, Somers is. now proud of how far everyone has come. When she sees how well everyone gets along, she cannot help but feel pride.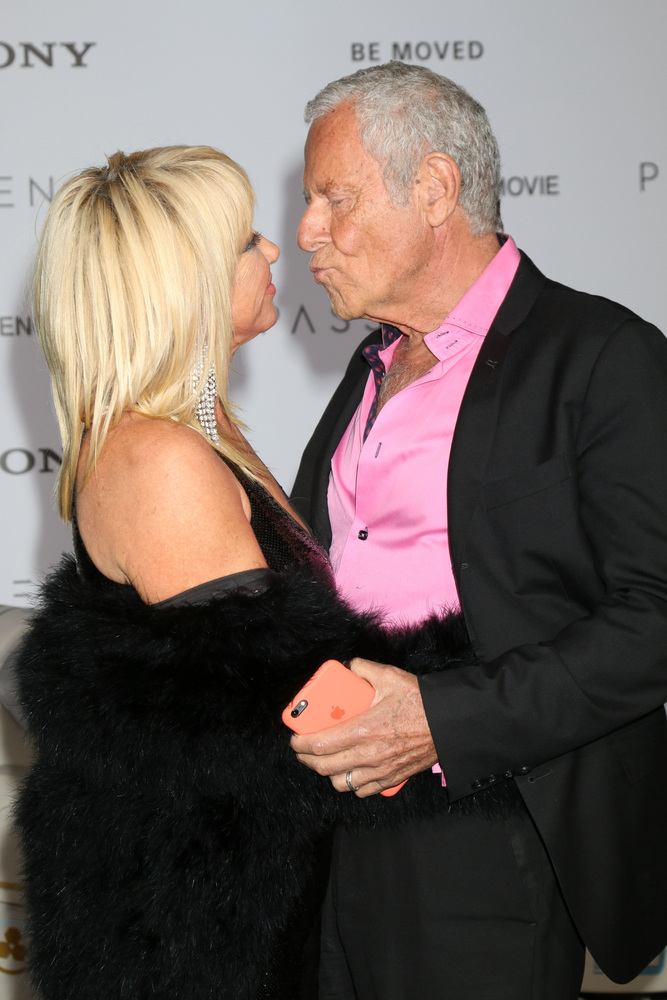 The "Three's Company" star is always quick to remind everyone that there is nothing such as the perfect marriage and that everyone runs into problems every now and then. She reminded everyone how she and Hamel would "fight like dogs" in the initial years as well.
After the couple had gotten married, they had stressors like building a business together and blending their families together, all of this caused strain on their marriage.
However, the two of them never gave up on one another. And as a result, over 50 years later, they are still together as in love with one another as they were when they first met!
The story of their love restores my faith in it! Share this piece with other fans of Suzanne Somers so they can learn more about her married life as well!