Tim Allen is a beloved actor with various projects under his belt. His show 'Home Improvement' has a special place in everyone's heart. And his portrayal of Santa Claus is iconic as well.
Now Tim Allen is returning to our screens as Santa Claus and he has a very special person helping him with his role…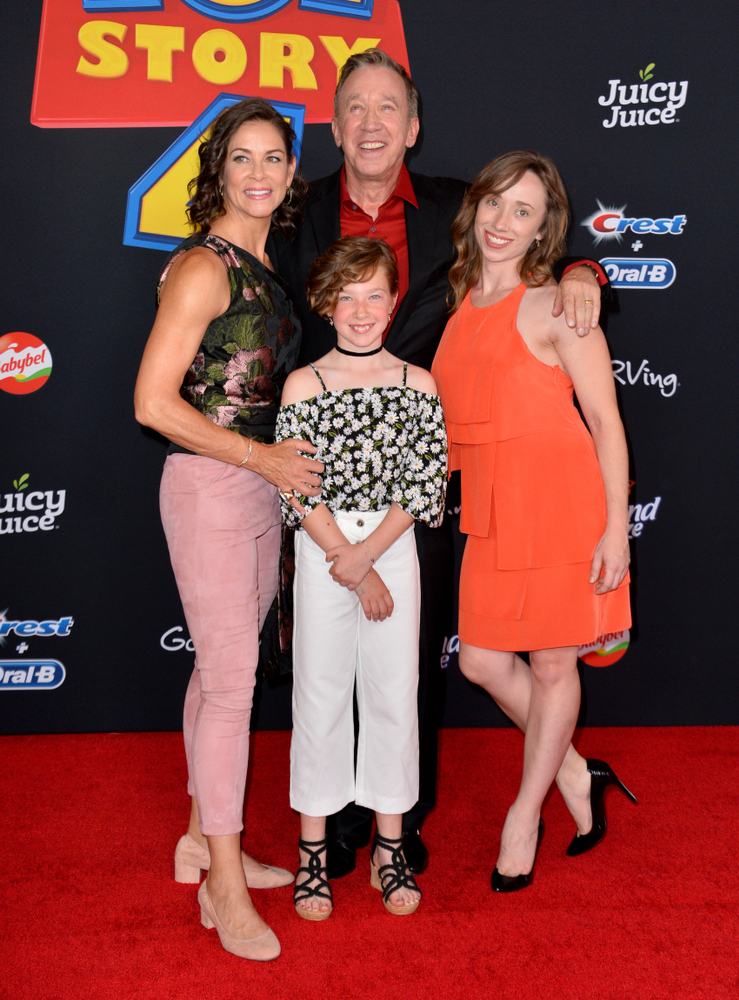 After a long 16 years, Tim Allen is finally donning his Santa suit again! He is starring as Santa Claus again in the upcoming movie, The Santa Clauses, and this time he has someone special on-screen with him. His daughter Elizabeth Allen-Dick is co-starring with him in the movie!
The movie is a continuation of the 2006 film The Santa Clause 3: The Escape Clause. Allen will be reprising his beloved role of  Scott Calvin a.k.a Santa Claus.
The latest film will feature a story that continues from the last one where Santa Claus realizes he is losing his magical touch and hands off Christmas and Santa duties to another Santa Claus. He soon realizes that the new Santa Claus does not have the best of intentions when elves suddenly start to go missing.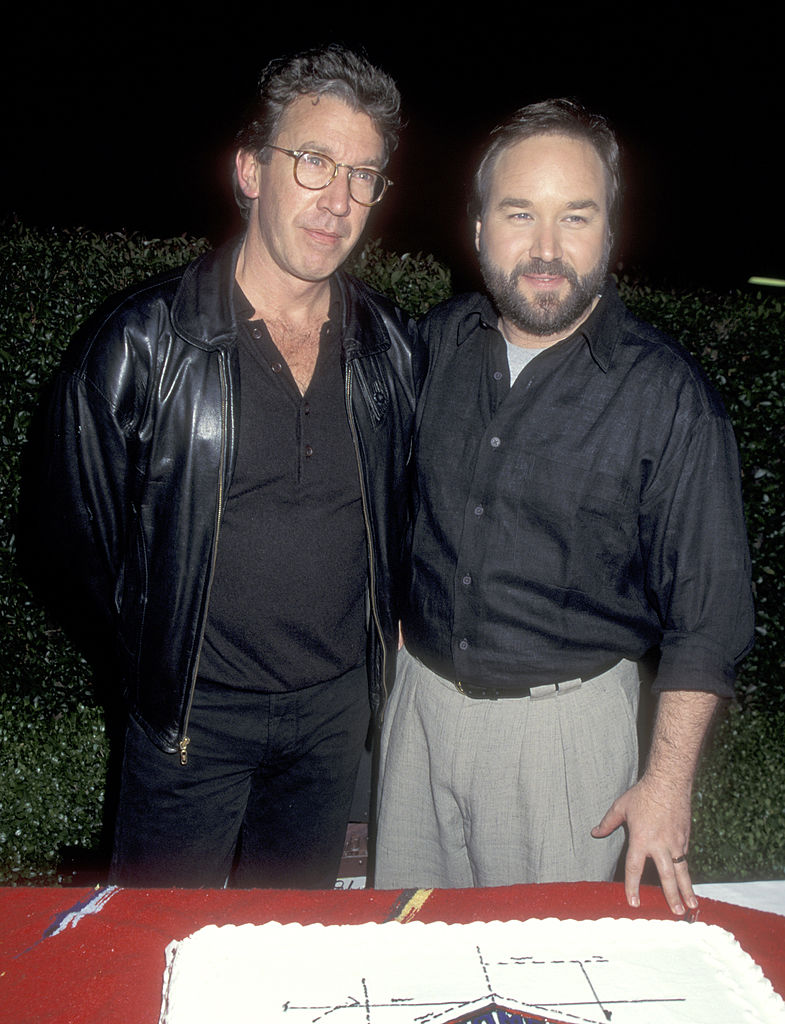 One of the most interesting parts about this film is that Tim Allen is getting the chance to work with his daughter Elizabeth. Initially Allen suggested his daughter be cast as a background elf but after she gave her audition, the studio had bigger plans for her.
"There's a like forty elves… they aren't in many scenes, they just walk by. And I just want one and she would wave to all my family," the actor said, adding that he did not want his daughter distracted from school. "They said, 'well she should read for it…' She read the first time [AND] to see her do that line so well — I even went 'wow that was really good.'"
"Everybody in the zoom was looking at me, I could see how there was this longest pause [and] they go 'Uh, has she ever done that before?' I said I don't think so," Tim recalled happily. "It was such a long pause… I'll never forget everybody staring at my Zoom box… She drilled a very difficult mood joke and she kept on it all the way through. They said, 'We're gonna let her read some other people,' and then they gave her the part! I said it had very little to do [with the fact] that she's related to me, she earned it and it was wonderful to be there."
READ MORE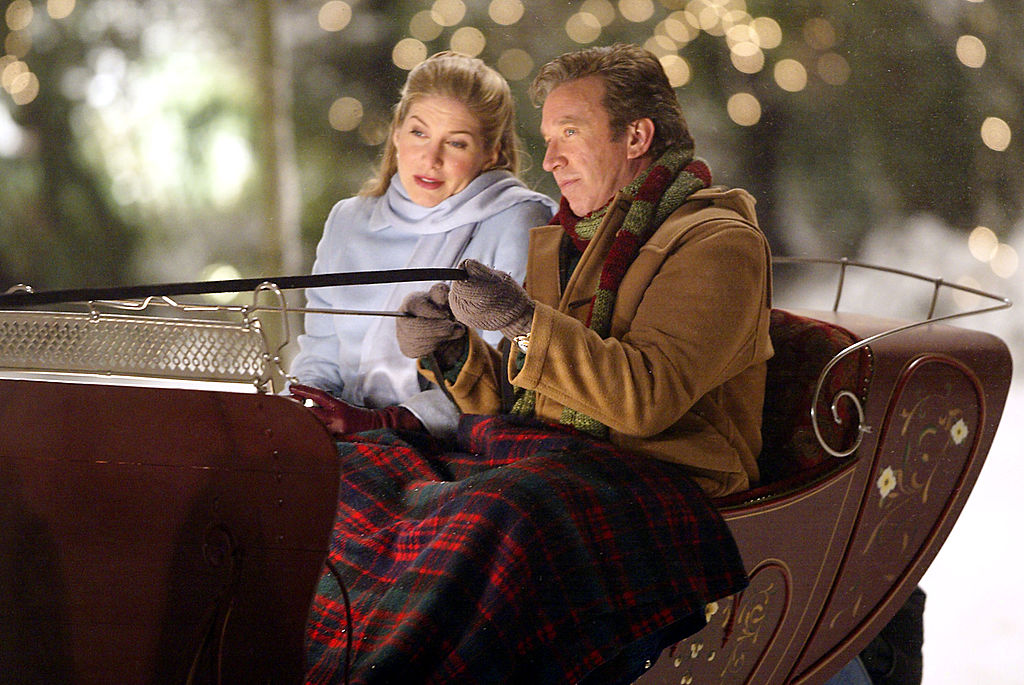 "It was the second day of shooting 'cause he didn't come the first day that I went… and I hear the assistant director get on his walkie and he's like, 'Okay everybody, gonna spread out. Mr. Allen is entering the building." the young actress said. "He turns the corner, he's walking down and he has the fat suit on, the makeup and the hair, and it was just the most surreal moment. I got goosebumps and I see like everyone around me, the whole cast and crew is like speechless."
His daughter further added, "It's crazy because I have to think like, this is the character that they watched when they were like kids and it was amazing to see and probably one of the most surreal moments I had on set."
While working with your parent who is such an established actor could be intimidating, young Elizabeth took it in stride! She said she was able to "experience it how I want it to, putting my twist on it and seeing how I would deal with it."
"He was there when I needed help but he also let me kind of figure it out too, which I really liked," she said. "He taught me a lot of things but one that stuck with me was [about] getting into the character and then adding your little twist to it. Being that character, get used to the character, make friends with the character and then kind of add some of your qualities to it and see how you can make it your own."
Even though it has been well over a decade since the last Santa Claus movie, Allen said he picked up right where he left off with the cast, "[When] Elizabeth showed up at Mrs. Claus, two seconds later it's like we were there yesterday," he said. He noted that he missed some of the original cast that was not going to be in this movie, like Spencer Breslin, Judge Reinhold and Wendy Crewson. 
He is excited about the movie, the actor said, "The script got me to do this again. I wanted re-do this again and open up the story; honor that it's a Christmas holiday."
We can't wait to see the project and the father-daughter duo on-screen. Share this article with other Tim Allen fans to let them know to look forward to this holiday magic!