Hulk Hogan has pretty much become an American icon. Together with his family – following his massive career – he appeared on the reality show "Hogan Knows Best", where audiences also got to meet a young Brooke Hogan.
Well, the daughter of Hulk Hogan is now all grown up, and she's had a very special career indeed!
In the 1960s, the world was struck by "Beatlemania" with The Beatles taking over the world. In the 1980s, the fever returned, but this time the main character was a figure who made his name in a wrestling ring.
Hulk Hogan and his associated "Hulkmania" was truly something else, with the wrestler elevating the sport to higher ground, making it bigger and bigger by the day.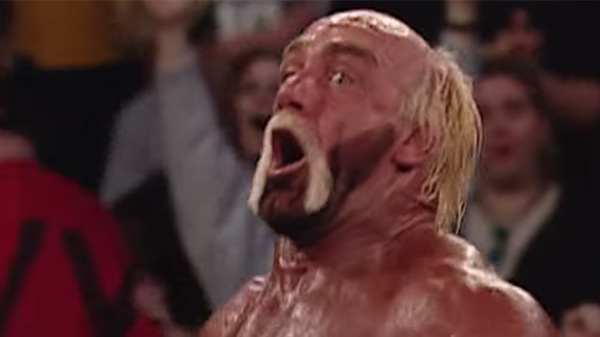 Hulk Hogan, born Terrence Gene Bollea, was born Aug 11, 1953, in Augusta, Georgia, the youngest son of parents Pete and Ruth Bollea.
Hulk Hogan – career
By the time he was in high school, Hogan had gained an interest in wrestling and went on to study at the University of South Florida. He wanted an education for himself, but his passion for wrestling only grew and grew.
Before long, it became apparent that wrestling was most important to him, and he decided to skip getting his degree in favor of investing his time at the gym of wrestlers Jack and Jerry Brisco.
Hogan started his wrestling career by wrestling at small venues in the Southeast. Then, in 1979, at 22 years of age, he was discovered by World Wrestling Federation owner Vince McMahon Sr.
McMahon thought Terrence – as he was then still known – needed a new identity to go with his style in the WWF. Since he was massive, (6ft 8inch tall) and weighed 303 pounds, he quickly drew comparisons to comic book hero, The Incredible Hulk.
Soon afterwards, Terrence began his transition into "Hulk Hogan", and won his debut match in WWF against Andre the Giant. Hulkmania, it became clear, was here to stay.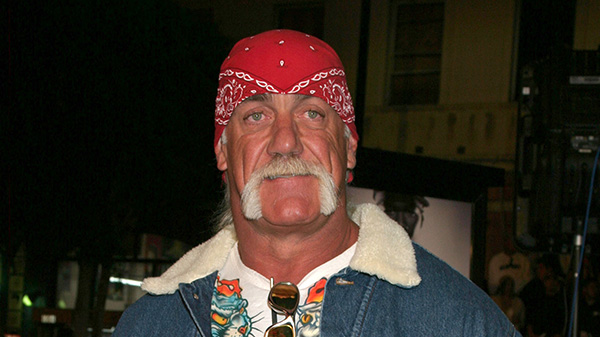 Hulk Hogan quickly made a name for himself as the most recognized wrestling star worldwide, as well as the most popular wrestler in the business. He was a blockbuster product – just like a Hollywood film – selling products and marketing his image globally.
Hulk Hogan – family
He also went into movies, starring in the wrestling movie No Holds Barred (1989), Mr. Nanny (1993) and Santa with Muscles (1996). They might not have been Oscar-worthy movies, but despite it all Hulk Hogan continued to grow his name.
The hype-train was suddenly derailed in the later '80s when Hogan was forced out of World Wrestling Entertainment (WWE) after admitting to drug abuse. As a result, he had to give up his wrestling and film career. Years later, in 1996, he would make his anticipated return to the ring, reinventing himself as "Hollywood Hogan".
Besides having a very successful career, Hogan also raised a family at the same time. He tied the knot with wife Linda in 1983, and welcomed daughter Brooke Hogan, born 1988, and son Nick Hogan in 1990.
Hitting the screens in 2005, the Hogan family became famous through the hit reality show Hogan Knows Best on VH-1. It would later transpire that this wasn't only good publicity for Hulk – it was also a way to help daughter, Brooke. She would go on to have her own successful career, which started very early, and she's still going strong.
This is her today!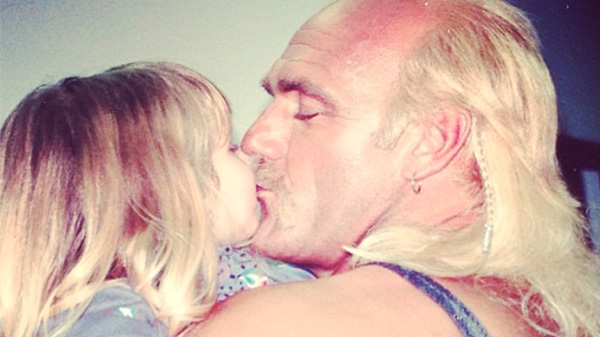 Brooke Bollea was born May 5, 1988. She's better known via her stage name Brooke Hogan, and grew up in Tampa, Florida.
Daughter Brooke Hogan
As a young girl, she got to see her father working on national TV, and it wasn't always pleasant.
"When I was little, I was terrified. We'd watch TV and I'd see my dad like my mom said, gushing blood, and I'd cry and I'd run out of the room and I'd throw a tantrum and I'd want him to come home," Brooke explained.
"But my mom just sat me down one day and said Brooke, your dad's OK. He does this for a living. He's going to come back home fine."
Brooke Hogan graduated high school when she was 16 years old. By that time, she had already started pursuing her own thing. Sure, her father was a world famous wrestler, but for Brooke, it was important to do something for herself.
When Hulk Hogan reintroduced himself as "Hollywood Hogan", with New World Order (NWO) wrestling, he once again was forced to spend extended periods away from his family. It was tough not seeing her father, Brooke says.
"Toughest part was probably my dad being gone. We just, you know, he was working so much. And a few years ago, he actually came home, you know, right after I think NWO. It really got kicking when he did NWO. He then he came back home. And it's been great having him home since."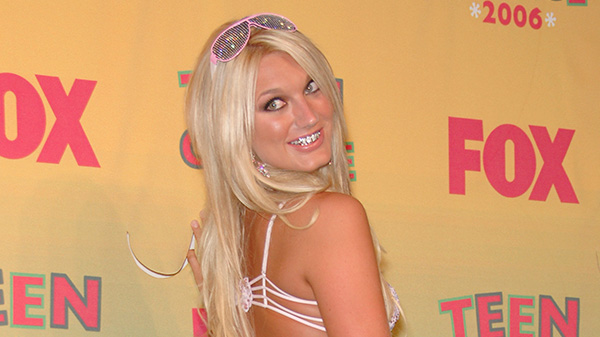 As a teenager, Brooke looked to create a career for herself in music, and it started of like a dream.
Music career
Aged just 14, Brooke Hogan signed her first music contract. In July 2004, the lead single of her first album Everything to Me was released. It was an instant success.
The song reached No. 1 on the Hot 100 Singles Sales chart in the US and peaked at No. 97 on the Billboard Hot 100. It led to her touring with the likes of Hillary Duff and Backstreet Boys to promote her first album. For one reason or another, however, the album wasn't released.
Hulk Hogan had his own career, but that didn't mean he thought it was more important than his children.
Brooke and Hulk appeared on VH1 to promote her music career in a one-hour special, which later led to the reality TV show Hogan Knows Best.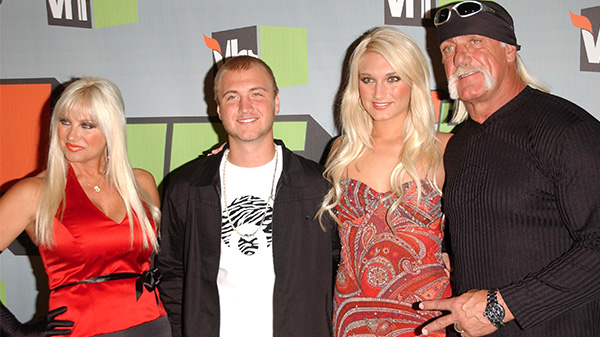 At the time, the reality TV series The Osbournes was very popular, which led to the Hogan family getting the same kind of offer. At first, Hulk and his then-wife Linda didn't like the idea of having cameras in their home for more than 12 hours each day.
Reality show with the Hogans
However, they began to see it as a way to promote their daughter's music career that she so yearned for.
"You know, we thought, this would be a great way to give Brooke Hogan an awareness, to make people know who she was," Hulk said in an interview with CNN in 2005, the same year the show aired.
"It started as that, and it's shoe- stringed through the whole episodes, her music career, but it's basically about the whole family now".
Brooke's mom, Linda, agreed.
"I think I was really just kind of, you know, supporting the whole thing, you know. He was trying to make a comeback with his wrestling career," she said.
"And obviously, we were trying to get Brooke's music career off the ground. And it just seems like everybody nowadays needs a vehicle of — the vehicle of TV."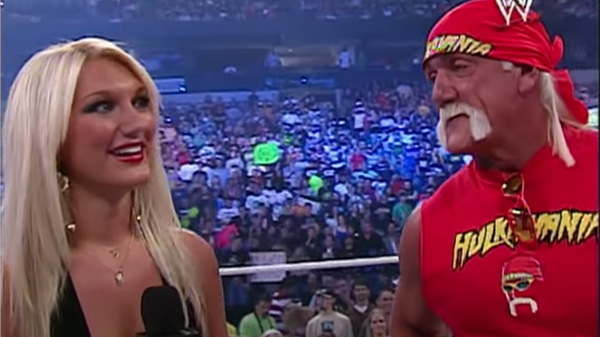 Her music career didn't skyrocket. However, in 2006, she released another song together with rapper Paul Wall. The dance-pop song "About Us" peaked at number 33 the Billboard Hot 100.
Relationship with father Hulk Hogan
Her album Undiscovered – which was released in the US and Canada in 2009 – later appeared at No. 28 on the Billboard 200 list.
Believe it or not, in 2006, Brooke Hogan actually tried her luck in the WWE, making her debut alongside her father at the Saturday Night's Main Event XXXIII in Dallas, Texas.
Following her sophomore album, her music career went quiet. Brooke decided to take a step back from the spotlight after releasing her third album The Redemption in 2009, in order to focus on other projects. She appeared in several movies and TV series, but things were also happening regarding her family.
In 2007, Linda Hogan filed for a divorce with Hulk. Following a long legal battle, they finally separated in 2009.
At the time, it was alleged that Hulk had had an affair with Brooke's best friend, Today reported.
"I'm going through one of the hardest issues I've ever had to deal with in my life … please keep me and my family in your prayers," Brooke wrote on her MySpace in 2007, following her mother filing for divorce.
"Having felt the guilt and pain build up, I gave a note to Brooke apologizing for my actions," her best friend Christiane told Today. "I will never be able to fully forgive myself for this. I have lost an amazing friend."
Great relationship
Brooke Hogan has stayed on her father's side throughout the tough years. And now they seem to be closer than ever before. In 2017, speaking with People, she said the two often ride bikes together to the gym for a workout, and then eat or spend time at the beach.
No one knows just how many hours Hulk Hogan has spent at the gym. But one thing is for sure: just because he's with his daughter, doesn't mean he goes easy on her while working out.
"To this day, he will make me puke at the gym," Brooke said.
At the same time as she's been close to her father, Brooke's relationship with mother Linda's has been a rollercoaster ride.
Relationship with mother Linda
In 2009, following the couple's divorce, Brooke stated that her mother acted immaturely.
"We don't talk… I feel betrayed," she told E Online. "I look at the things she's released and said about me and I'm like, how could I ever trust her again? How could I ever look at her and be like, 'You kind of threw me in front of the bus in front of the whole world'… I'm just looking at how my dad's treating me and how my mom's treating me, and my mom has kind of backstabbed me a couple times."
Now, it looks like Brooke Hogan and her mother are back on track, and enjoy a healthy relationship.
Being Hulk Hogan's daughter isn't always easy, especially not when it comes to her father being as hugely popular as he is. Speaking to People in 2017, Brooke said she had gotten plenty of nasty online comments about her looks.
"I've gotten, 'Her jaw could crush rocks,' and 'She's so tall she looks like a tranny,'" Brooke recalled. "Being Hulk Hogan's daughter, you definitely don't come out 110 lbs. and petite. It's always been that I'm muscular, I'm 5'10."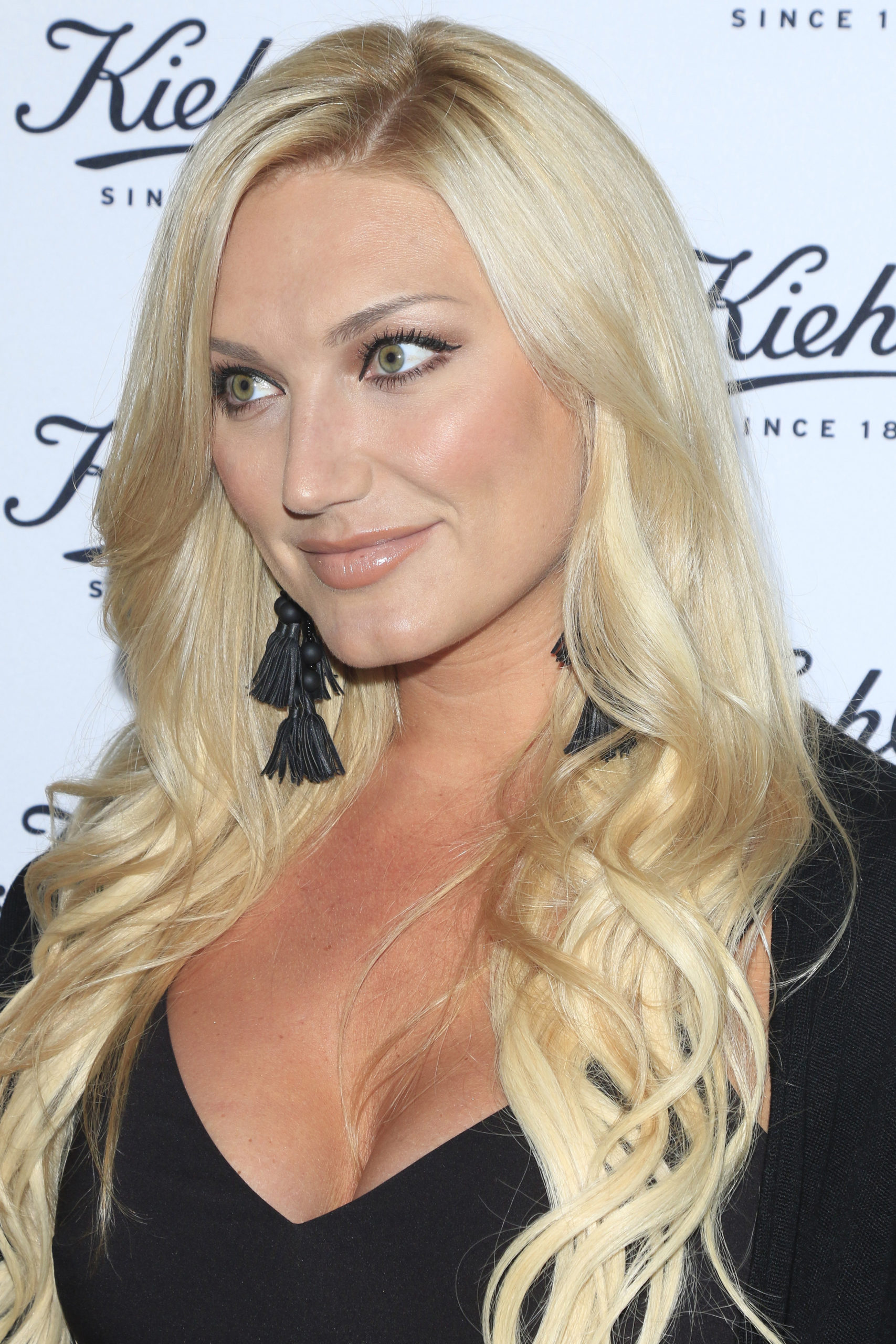 At the time, she had her own show, The Fashion Hero, where regular people competed to model for four famous fashion designers.
Brooke Hogan – Kyle Rowe
It was an important step for her to take, especially since she knew what it felt like to be exposed to cruel body shaming.
"I've been called everything, so I personally connected to this mission, and I just think it's so cool that we can start changing how people define beauty," Brooke said about the show. "Because kids are literally killing themselves, or developing eating disorders, trying to fit into a box. We're not all mannequins. There's no possible way that we could live up to that standard. So it was like a passion project for me."
So what about Brooke Hogan's relationships?
The now-32 year-old got engaged to former Dallas Cowboys player Phil Costa in Las Vegas in June of 2013. The pair were set to be married, but in November the same year, Brooke broke off the engagement.
Now, Brooke's dating businessman Kyle Rowe and they sure look happy together!
In 2019, she actually returned to the music scene, releasing a new album titled So Many Summers.
Brooke Hogan – today
"I needed a little time out of the spotlight but I am ready to handle the pressure that comes along with this world," she told The Blast. "Kids need positive things to be inspired by. Follow your dreams and be proud of what you accomplished."
Broke's always been a stunning woman and now, at the age of 32, she looks even more like a queen.
On Instagram, she regularly posts pictures of herself – and also sends love to her father.
"Through all the ups and downs life has given us, you've shown me the meaning of unconditional love. You are a special soul on this earth and you have brought so much joy and light to the world even if you had it's weight on your shoulders. You're a warrior. I love you," Brooke wrote for Father's Day earlier this year, along with a beautiful throwback photo.
Brooke Hogan has grown up in show business, with her father being a huge star, known all over the world. So what's the best advice she's gotten from Hulk Hogan?
"You're the only person in charge of your happiness. You can't depend on other people to make you happy," Brooke says.
Hulk Hogan surely raised a beautiful, smart and loving daughter. We're so happy to see Brooke doing her own thing and not letting people online bring her down.
Please, share this story with friends and family!