I can't be the only one that has been to the beach and ended of thinking of Baywatch. And when thinking of Baywatch, it's impossible not to think about Pamela Anderson.
The world-renowned actress, model and activist is now 53 years old. But she looks as stunning as ever!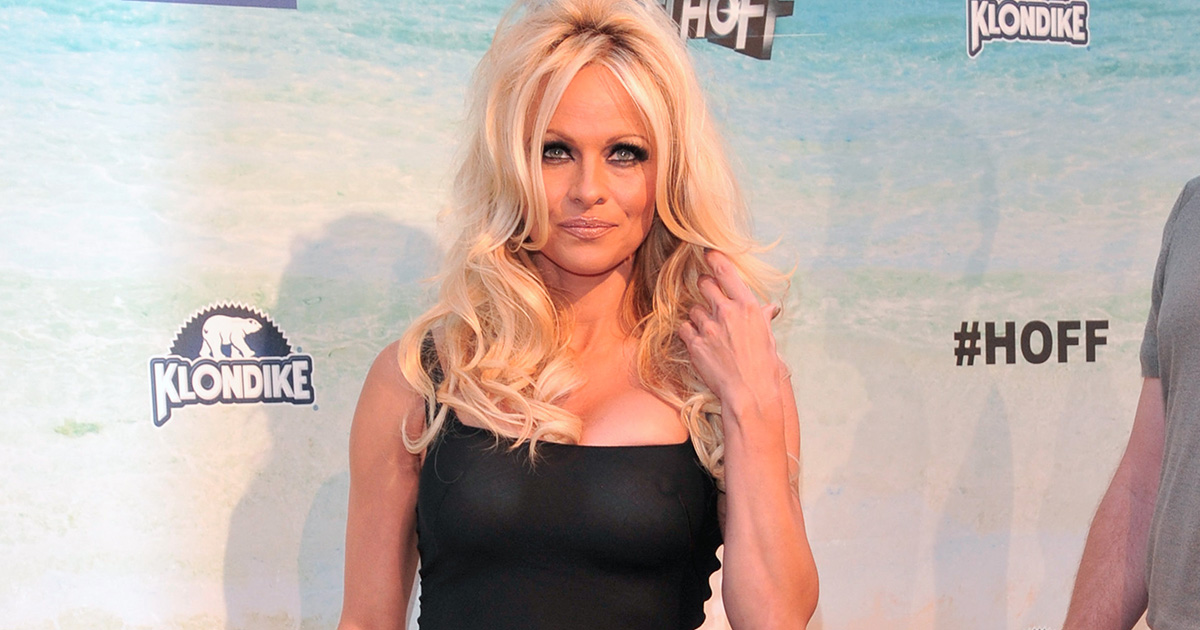 In just a matter of years, Pamela Anderson went from a waitress and cheerleader in high school to one of the most well-known actresses in the world.
The stunning Canadian native has been through plenty in her life, from being a star celebrity actress and Playboy model to messy divorces and a tragic miscarriage.
Pamela Anderson
But one thing stands out. Few can honestly say they do as much as her when it comes to charity work, fund raising and caring for other people, even though she remains a huge celebrity.
She's also a mom to sons Brandon and Dylan.
Anderson's enjoyed a successful career in the spotlight. Her rise to fame started in the nineties and simply never stopped. She's now 53 years of age and still wows wherever she goes.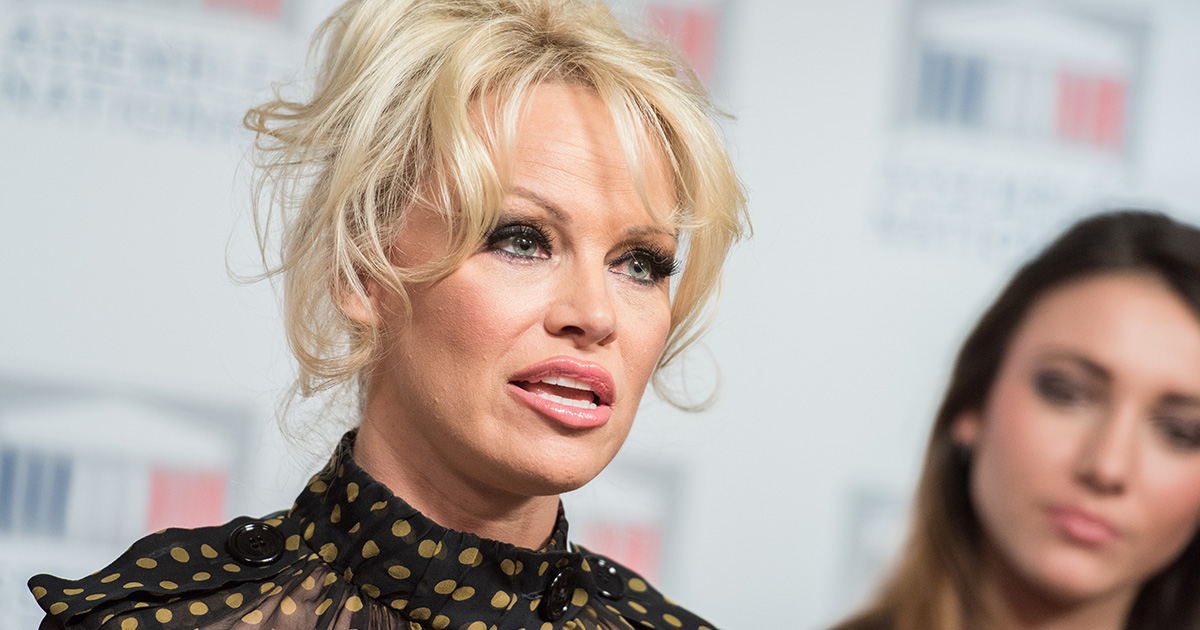 Pamela Anderson was born July 1, 1967 in Ladysmith, British Columbia to newlywed parents Barry Anderson and Carol Anderson.
At a young age, she and her family moved to Vancouver, where she attended school at Highland Secondary School.
Signed after football game
Throughout school, she starred as an acrobat and gymnast. In high school, she continued with working as a waitress. Stardom would come rather unexpectedly for Pamela Anderson.
While attending a British Columbia Lions Football game, the camera zoomed in on her at the stadium screen and the other fans went wild with cheering. Later on in the game, she was brought down to the field and her career was born.
Because of that football game, Anderson later signed a commercial contract with a beer brand, becoming a Blue Zone girl and later getting more advertising gigs.
In October of 1989, it was time for her next big thing: featuring on the cover of Playboy Magazine. Sure, not everyone will agree about that being a great thing (being on the cover on that magazine), but it definitely opened up doors for Anderson, who was destined to achieve bigger things.
In 1991, she made her debut in the TV series Home Improvement. That would later land her the part of a lifetime as C.J Parker on Baywatch.
"I loved the series Baywatch. It was organic and we all really loved the beach and loved working on the show," Andersson told Hello Magazine.
"So many memories. I brought my dog to work every day. We all would have been on the beach anyway, so getting paid for it was a bonus."
Pamela Andersson – Baywatch
Pamela Anderson was the star on one of the most viewed TV series in the world. Her character C.J Parker became a household name, and few will forget the now iconic red bathing suit.
Speaking to Fox News, Pamela Andersson reveals that she still has the bathing suit at home. And yes, she actually still fits in it.
"Oh, I have one right here in my top drawer! It still fits," Anderson said.
"I have worn it on occasion just to be funny with my friends," she continued, adding that she's been known to hop out of her pool or shower with the skin-tight number on "to try to give them mouth to mouth!"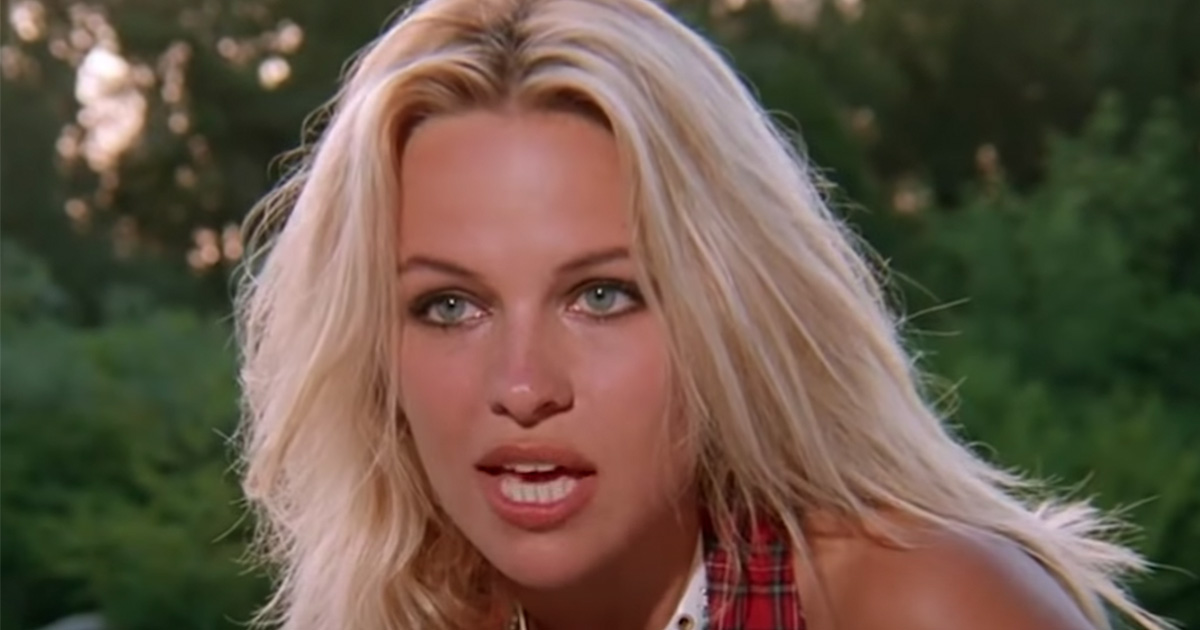 Pamela stayed on the popular TV series for five seasons, starting in 1992 and ending in 1997. She also made an appearance on the spinoff Baywatch: Hawaiian Wedding in 2003.
Pamela Anderson – relationships
Besides working on Baywatch, Anderson also went into films. She made her big screen debut in 1994 with a part in Raw Justice and before long she would be in the spotlight regarding her personal life.
As a Hollywood star, not being recognized might be difficult. With her massive success in Baywatch, huge interest was generated by the media with regards to portraying her life.
Then, in 1995, the press would have something big to report on.
On New Years Eve the year prior, Pamela Andersson met Mötley Crüe drummer Tommy Lee in New York. In February the following year, the couple tied knot in Cancun, Mexico.
While filming the movie Barb Wire in 1996, Tommy and Pamela went through a family tragedy. She suffered a miscarriage, but soon after the devastating news, the couple would be given reason to celebrrate. On June 6, 1996, they welcomed their son Brandon Thomas Lee and two years later, second son Dylan Jagger Lee was born.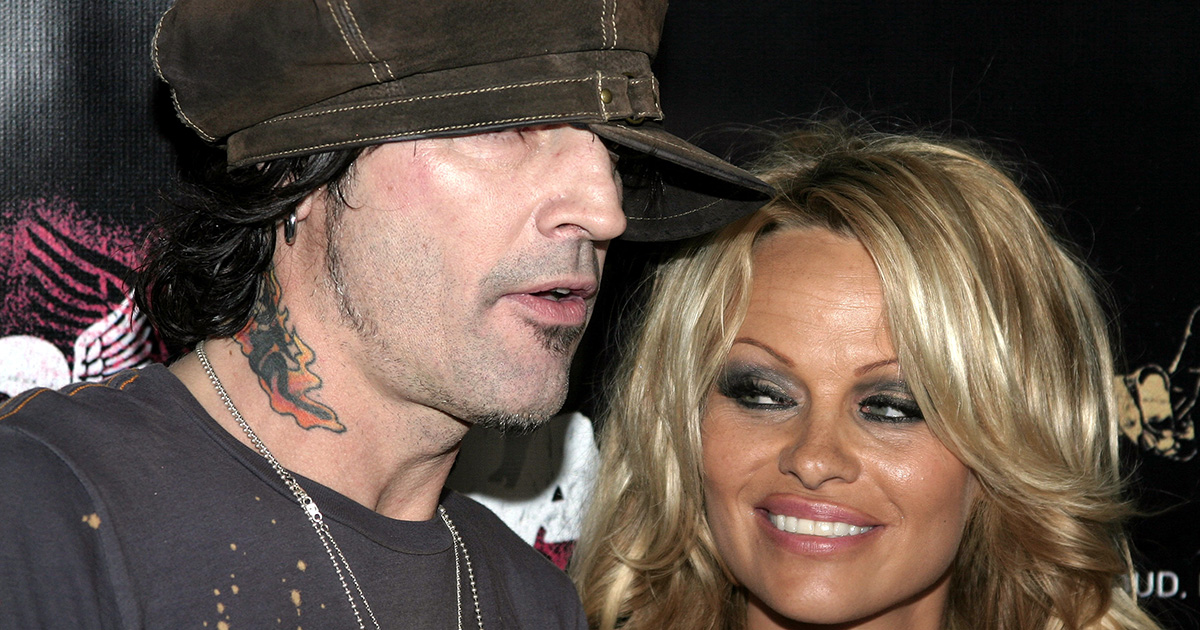 Besides the children, the relationship between Pamela Anderson and Tommy Lee was a headline rollercoaster. In 1998, Lee was sentenced to six months in prison for beating his wife. The then-former Baywatch star filed for divorce shortly after.
Virus infection
Eight years later, she met and wedded Kid Rock, but the couple divorced in 2007.
Besides marriages and handling her career, Pamela was diagnosed with Hepatitis C. The chronic viral infection of the liver affects an estimated 3.5 million Americans, and almost 15,000 people die from it each year, according to the Centers for Disease Control and Prevention.
For the Hollywood celebrity, it was a diagnosis that shattered her world.
"They said I would die in 10 years," Anderson told ABC. "When someone tells you something like that you kind of act differently subconsciously."
However, the doctors were, fortunately, wrong. Anderson had lived with the infection for 15 years before doctors in stated she'd been cured in late 2015.
"I feel like I got back 20 years back of my life," Anderson said, adding that the treatment had cost her roughly $100,000 and was covered by health insurance.
In 2008, Anderson and Tommy Lee began dating once again, with the former couple separating for a second time in 2010.
Dating security guard
She once again tied the knot the following year, but this time with music producer Rick Solomon. However, the couple split before their first wedding anniversary, before reuniting in 2013 and splitting again for the second time.
She later would have what was called a "bizarre theatrical lunch", where she reportedly married Jon Peters for twelve days.
"Pamela Anderson was never legally married to Jon Peters (life long family friend) no hard feelings – no marriage, no divorce… just a bizarre theatrical lunch – Pamela has a good sense of humor about it," a statement on her Twitter page read.
As of the last couple of weeks, it seams that Pamela Anderson once again has found love. The now 53 year-old is said to be dating her security guard, Dan Hayhurst.
According to a People source, the two began dating in February, when the COVID-19 pandemic broke out in North America.
"She's very happy," a source told People. "And they've been together for the entire pandemic. She's super happy and he's been helping her fix up her home on Vancouver Island."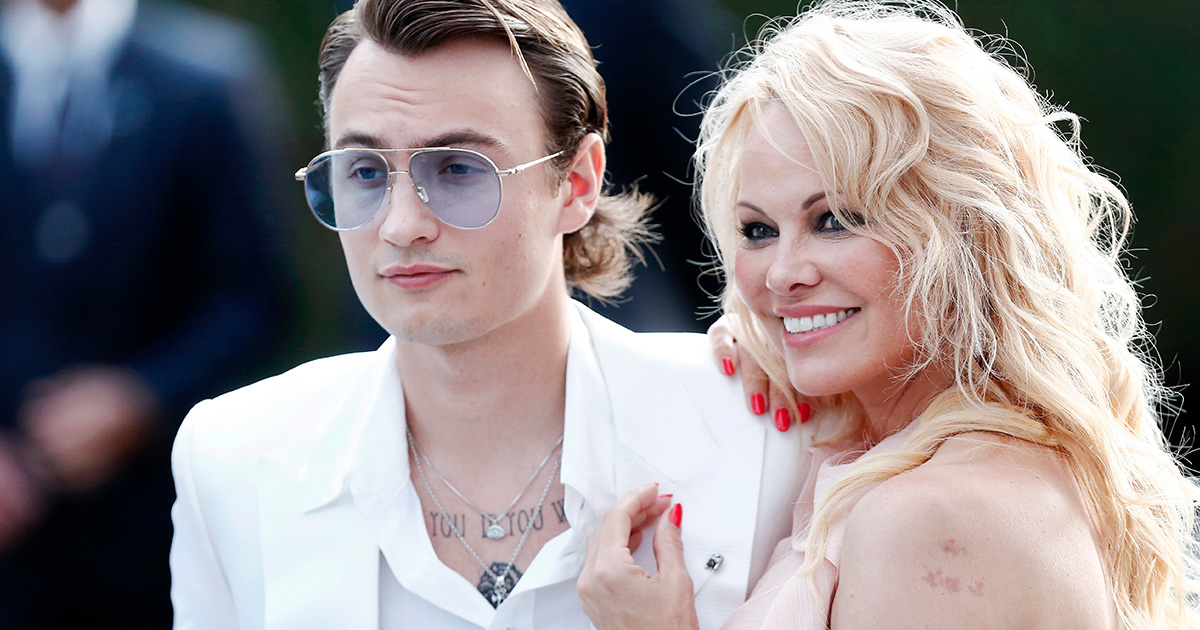 It turns out Pamela and former husband Tommy Lee aren't the only ones in the family entering the world of show business. Son Brandon Thomas Lee, 24, is an actor and Dylan Jagger Lee, 22, a musician.
Pamela's family
Brandon has had several appearances in TV shows and has recently starred in the reality series The Hills: New Beginnings. Dylan, on the other hand, turned to music, releasing his debut eight-song EP, The Lost Youth, on May 22 earlier this year.
Speaking on her children, Pamela says that she doesn't need to give her sons advice on their careers. Instead, Brandon and Dylan have taught their mother a few things instead.
"They don't need any advice except to stay true to themselves, Andersons explains. There are no rules when you are making up your own life. I'm fortunate I have such interesting and creative kids. They got this!
"They do try to give me advice, that's the funny part. I always say, 'You be you and I'll be me.' I think we are all doing alright."
Besides being one of the biggest stars in Hollywood, and earning herself a pretty penny in the process, Pamela Anderson is all about helping others.
Charity work
She's founded the Pamela Anderson Foundation, which supports organizations and individuals that stand on the front lines in the protection of human, animal, and environmental rights, as per its website.
Just a couple of weeks ago, Anderson teamed up with Vancouver Island's plant-based protein producer, The Very Good Food Company, to raise awareness around plant-based diets and animal rights.
"It is a thrill to have my Foundation associated with a butcher: a 21st-century butcher who uses technology to create plant foods that help animals, human health, and our planet," Anderson said.
"I call it romantic activism. Combining businesses that are sexy and compassionate."
As mentioned, Anderson is also an activist for Animal and Human Rights, together with being on the board for Sea Shepherd.
Through social media, Pamela Anderson posts plenty of pictures of herself.
Pamela Anderson no makeup
Anderson certainly hasn't let age get the best of her.
She's been looking lovely for many years – but the 53-year-old Baywatch star doesn't seem to have aged a day!
We have all been used to seeing her with quite a lot of make-up and stylish outfits. But in recent years, Pamela, like many other celebrities in Hollywood, has begun to sport a more natural look.
In 2017, Pamela received praise after appearing at a gala in Paris. According to Huffington Post, Pam looked very fresh, with minimal makeup and her hair pulled back from her face. Her face was a stark contrast to how many had become accustomed to seeing her.
I really like how Pamela is ageing gracefully – she definitely doesn't need makeup to look beautiful!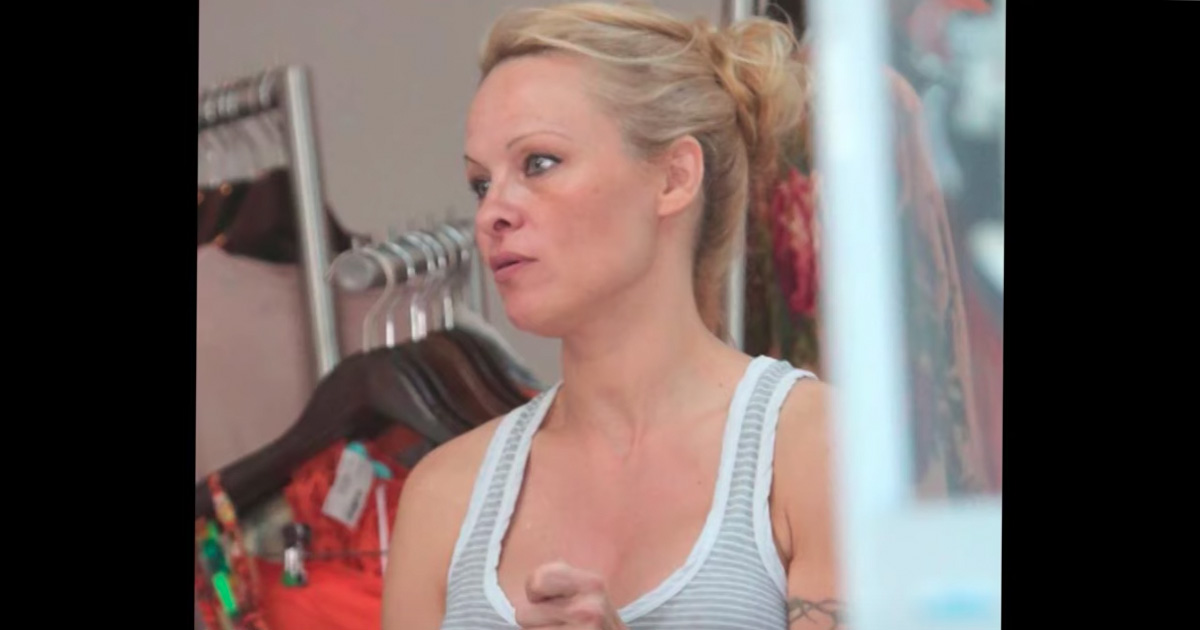 Pamela Anderson is a wonderful actress, model and mother of two who really has had a great career.
And she looks absolutely stunning at age 53! Please, share this story with friends and family.