Frank Sinatra's legacy will never fade, and it continues to live on through his bloodline.
You see, it's not only the legendary crooner's children who have made a career in show business, but also his granddaughter, AJ Lambert.
The 48-year-old has steadily made a name for herself, and now, she's revealed a family secret about her grandfather, Frank.
There are few musicians that have made a bigger impact than Frank Sinatra. His life tells the story of a troubled man with a wonderful voice who released hit after hit after hit during his ascent to fame.
Frank Sinatra
Frank Sinatra is without a doubt one of the most influential musicians and vocalists of all time. He was referred to as "the greatest singer of the 20th century" by American music critic Robert Christgau. Throughout his career, he sold in excess of a staggering 150 million records worldwide.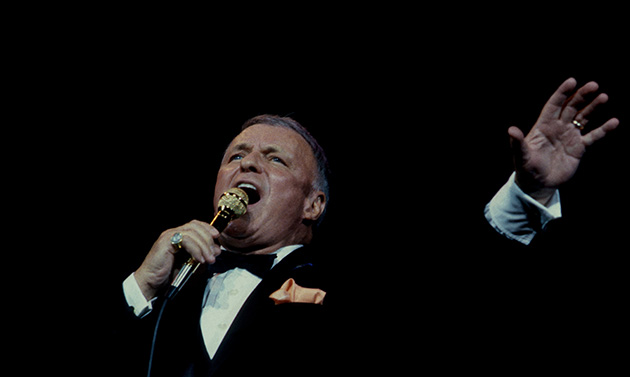 Sinatra received eleven Grammys, including one Lifetime Achievement, and even won an Academy Award in 1953 when he starred in the film From Here to Eternity.
Sinatra recorded over 1,000 songs over the course of his life, and his music became some sort of soundtrack to the second half of the 20th century. Even though it's been a while since classics like My Way, Summer Wind, That's Life and I've Got You Under My Skin were recorded, Sinatra's magical numbers are as popular as ever.
Frank Sinatra – legacy
And to be fair, who doesn't want to enjoy "Ol' Blue Eyes" singing every night?
Sinatra's life was special, to put it mildly. He was married four times and had three children. His children, Frank Sinatra Jr and Nancy Sinatra, both went on to have great careers of their own in the music business.
And now, his grandchildren are making inroads in the music industry. One of them is AJ Lambert, the daughter of Nancy Sinatra.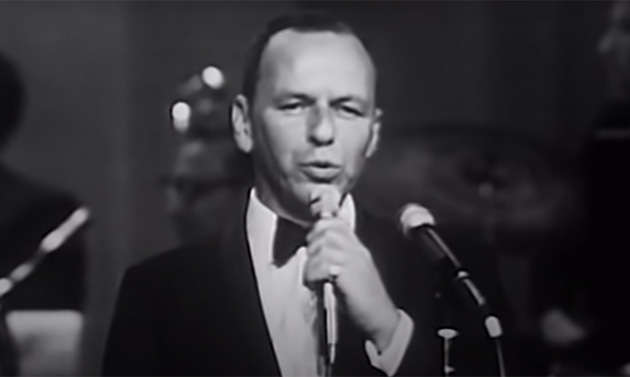 Frank Sinatra had a troubled childhood. He was born on December 12, 1915 in Hoboken, New Jersey, though his entry into the world was far from straight forward.
His labor was stalled midway, with doctors having to use forceps around his head to pull him out. This tore the left side of baby Frank's face, and he was left unconscious. His grandmother is said to have ran him under cold water to wake him up.
Rise to fame
Frank Sinatra was the sole child of his Italian immigrant parents. They ran a tavern during his childhood, where he used to sing for extra money. Yet in school, his birth was something he was often reminded about.
"I was called Scarface because of the injuries some quack doctor caused me at birth, but you could become Scarface by walking through the wrong neighborhood in Hoboken," he once said.
From an early age, Frank loved to sing. While listening to the radio, he tried to emulate his idol Bing Cosby. His parents mostly wanted him to pursue a traditional career, but Frank knew that he wanted to be a singer – and what a singer he became.
In high school, Sinatra was a member of a glee group. He performed, as mentioned, at his parents' tavern, but also at other local bars and later on the radio. This brought interest from singer Harry James, with whom Sinatra made his first recording All or Nothing at All. In 1940, aged 25, he was invited to join Tommy Dorsey's band.
They topped the charts, but within three years, Frank had decided he wanted to pursue a career of his own.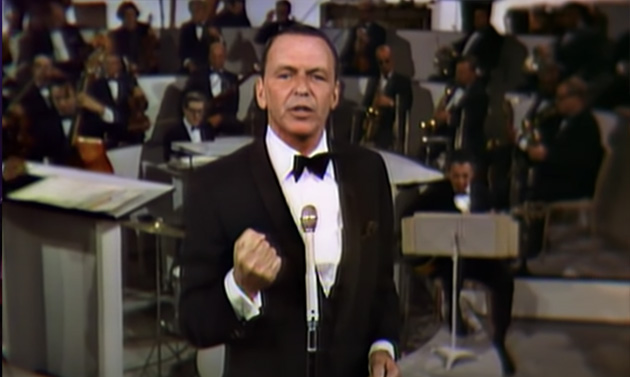 He signed with Columbia Records, later releasing his debut album The Voice of Frank Sinatra in 1946, which included songs like These Foolish Things and Try a Little Tenderness.
The album went straight to the No. 1 spot on the Billboard chart, where it stayed for seven weeks. The same year as it was released, it spent a total of 18 weeks on the charts.
Solo career – "The Rat Pack"
Frank Sinatra's solo career started to blossom, earning him nicknames such as "The Voice" and "The Sultan of Swoon." He became more and more famous, almost transcending into some sort of mythical or legendary figure. This was helped by the winning of awards for both his music and movie performances.
In 1965, Sinatra was at the top of his career. He made his Las Vegas debut, where he would stay for many years at Caesars Palace. It was also that then he founded "The Rat Pack", alongside Sammy Davis Jr., Dean Martin, Joey Bishop and Peter Lawson.
His private life, however, was different to what the audience got so see on stage or the TV. Frank Sinatra was a heavy drinker and gambler, and the press oftentimes wrote about his supposed womanizing.
Despite this, the youth saw him as a modern and timeless masterpiece who inspired not only musicians, but entire generations.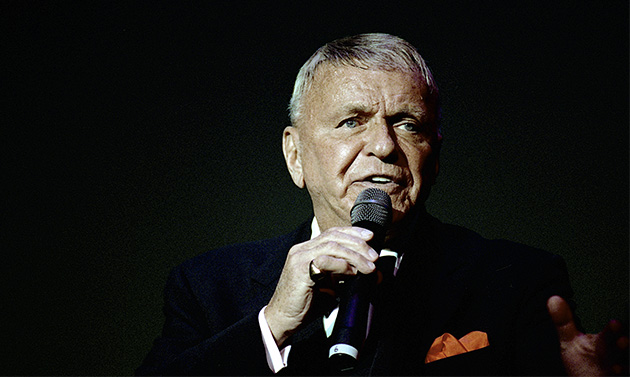 One could write a million words on Frank Sinatra's fantastic career. In 1998, the beloved singer and performer passed away of a heart attack, age 82. Mourned by an entire country, Frank was buried in Desert Memorial Park in Cathedral City, California.
His wife, Barbara Marx Sinatra, received at least $3.5 million, as well as his three homes in Palm Springs, Beverly Hills and Malibu, California, according to a 30-page document reported by the LA Times.
Frank Sinatra – family
Not only that, but his first wife, Nancy Barbato Sinatra, got $250,000 cash and the couple's three children – Nancy Sinatra Lambert, Francis Wayne Sinatra and Christina Sinatra – received $200,000 each.
His grandchildren, meanwhile, Angela Jenifer "AJ" Lambert and Amanda Katherine Lambert, received $1 million in a trust fund.
In total, Frank Sinatra was married four times and had tree children. These days, his grandchildren are preserving his legacy, and also pursuing great careers of their own. One of them is AJ Lambert, and she works hard to keep her grandfather's music alive in many ways.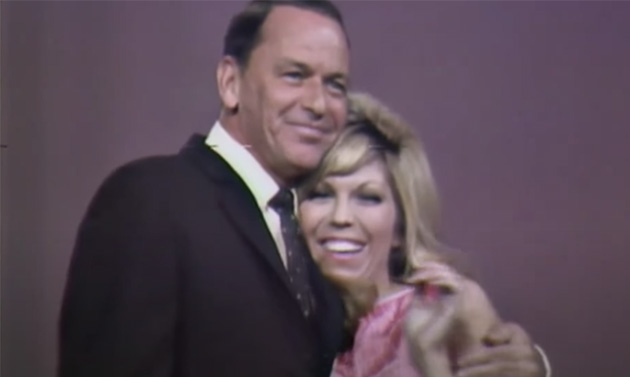 AJ Lambert was the first daughter of Nancy Sinatra, Frank Sinatra's first daughter who almost emulated her father's great success when it came to both music and films.
She gained huge fame in 1966 through the No. 1 hit single These Boots Are Made for Walkin'. During the 1960s, she also starred in movies such as The Ghost in the Invisible Bikini (1966), Last of the Secret Agents? (1967) and Speedway, alongside Elvis, among others.
Nancy Sinatra – daughter AJ Lambert
Nancy had several other big hits that reached the top of the charts, including Sugar Town and the Bond theme song You Only Live Twice. She then had a No. 1 hit record alongside her famous father with Somethin' Stupid and also recorded several songs with Lee Hazlewood, including Summer Wine.
On May 22, 1974, she became a mother. Together with husband Hugh Lambert, she welcomed her first daughter, AJ Lambert.
Growing up as the daughter of Nancy Sinatra and the granddaughter of Frank Sinatra must have been hard. It sure was for AJ Lambert, especially since she wanted to follow in their footsteps.
Along with with her younger sister and artist, Amanda Erlinger, she spent, as she recalls herself, "at least" 30 percent of her childhood at Rancho Mirage, where her grandfather Frank lived.
And her time at Rancho Mirage was magical.
Childhood at grandfather Frank's
AJ Lambert can clearly remember how celebrity after celebrity came to Sinatra's house, and she got to meet and hangout with them all.
"Gregory Peck and his wife, Veronique, and their kids, Tony and Cecilia, came all the time, so we knew them really well," Lambert told Desert Sun.
"I was a very angsty 13-year-old kid and (one night), I had my Walkman, sitting outside on one of these chairs and the stars were all out. I was listening to Learning To Fly and out comes Gregory Peck in a sweater and his eyebrows and all this stuff. He says, 'What are you listening to?' I opened my Walkman and showed him the tape and he said 'Pink Floyyyd!'. I'll never forget it! I'm pretty sure that's the only time he said Pink Floyd ever.
"We had an enchanted childhood down here, I won't lie. It was just as cool as you'd think it was," she said.
As a teen growing up in Los Angeles, AJ Lambert played in several bands, both singing and playing bass in the punk and goth genre.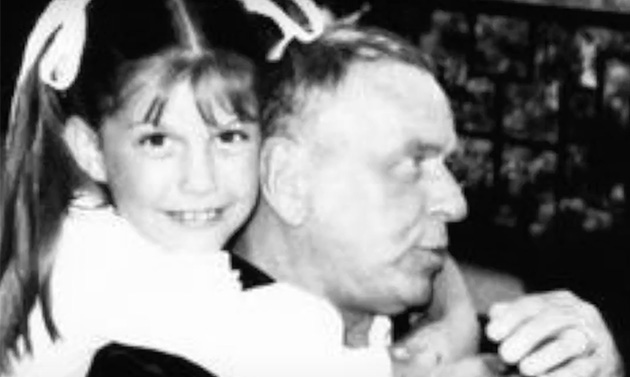 She loved the musical legacy of her grandfather, and also appreciated Bob Dylan's music. She listened to "The Rat Pack", but was also into more alternative music such as Radiohead and Pulp. However, when it comes down to it, it was in grandfather Frank's musical shoes that she most wanted to walk.
She wanted to be unique, just like Frank.
AJ Lambert studied as a screenwriter in college, playing in several bands at the same time. Later, she was a bassist in various bands including Here We Go Magic and a reunion of seminal punk icons The Homosexuals.
AJ Lambert – music
As mentioned, AJ showed plenty of interest in goth and punk music. And of course, she had to show her grandfather some of it.
She played him Sid Vicious's version of My Way. But did he like it?
"I played it for my grandfather once but he was not a fan," she told The Daily Mail.
"I didn't show him the video [in which Vicious shoots his audience]. That might have been too much for his old ticker! But I like that version way better – it takes My Way to the extreme. It's a f***-you song, and that's what it should sound like."
AJ Lambert had her own influences regarding music. However, she really wanted, as earlier mentioned, to keep Frank Sinatras' legacy alive.
In her 40's, AJ felt that she finally had that voice to bring out emotions like her grandfather's could. She decided to perform his albums In the Wee Small Hours and Sinatra Sings for Only the Lonely live in their entirety, accompanied only by a piano.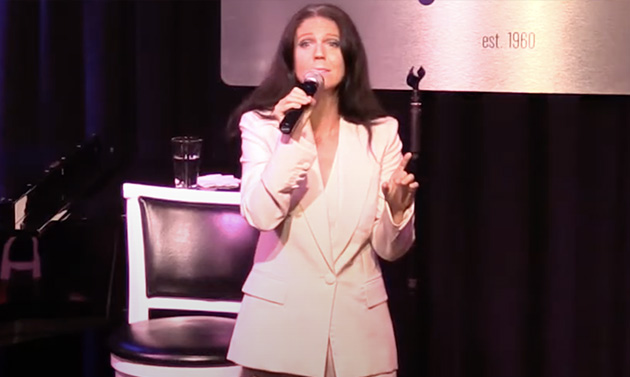 Two years ago, she performed in Las Vegas. She decided to perform songs by Frank Sinatra which had a deeper and more personal meaning to her.
"It's about my relationship with him, obviously, as a kid and as an adult, what the music meant to him and what it means to me now as an adult and a singer," she told Las Vegas Sun.
AJ Lambert – Sinatra name
Just as when she was a child, AJ Lambert wasn't sure about singing because of the sheer weight of her mother and grandfather's names. However, she found the courage to follow her dreams, doing what she loves the most.
"With the name situation, it always felt difficult to say, 'I sing music,' because everybody would be like, 'Yeah, sure.' They're really hard on you and they should be", she explained.
"I purposefully never ventured too far into singing because of that. I felt like I have to be really excellent to even step into that at all."
Last year, the now 48-year-old AJ Lambert dropped her first first full length solo LP, Careful You. It included songs her grandfather once sang, Sleep Warm and Ebb Tide.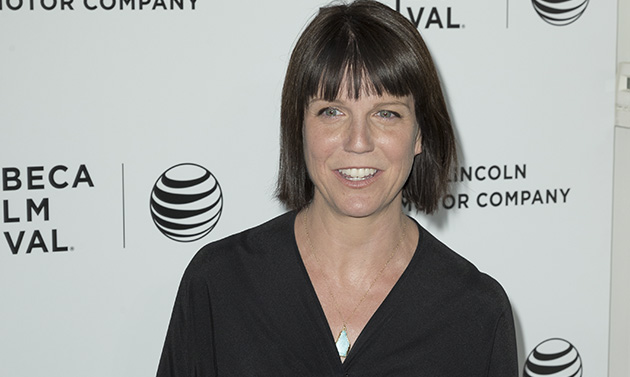 The fact that she loves her grandfather's music shines through. But Sinatra himself didn't always have the best opinions of his biggest hits.
"He didn't like anything he didn't have a say in – and he didn't have a say in whether My Way was going to be his theme song. He was being defined against his will," AJ Lambert reveals. "And my mum hates These Boots Are Made For Walkin', too."
Frank Sinatra – final months
Laden with fond memories of her grandfather, AJ Lambert certainly does it her way. The passing of Frank Sinatra was tough for her, and she can recall the last couple of months of his life.
She told The Daily Mail: "I was 24 when he died and when I last saw him, a couple of months earlier, he was bed bound and had trouble remembering who people were. He was old and not quite there so it just didn't seem right to make him listen to the kind of music I was playing."
Even though Frank Sinatra is gone, we will all cherish his wonderful music for many years to come. We wish AJ Lambert all the best in the future. And of course, we really hope to see her perform more of her grandfather's songs.
Please, share this story with friends and family!