Mary McDonough grew up on the 1970s smash hit television series "The Waltons". Starring in the role as middle sister Erin, she was just 10 years old when the series started filming, and her time on set was wonderful.
However, Mary went through many struggles after the series, with producers and executives not deemed her fit for roles because of her looks. This led her to implants, which almost cost her life.
This is the story of child actress Mary Elizabeth McDonough, who's now helping women feel great about themselves no matter what anyone else thinks.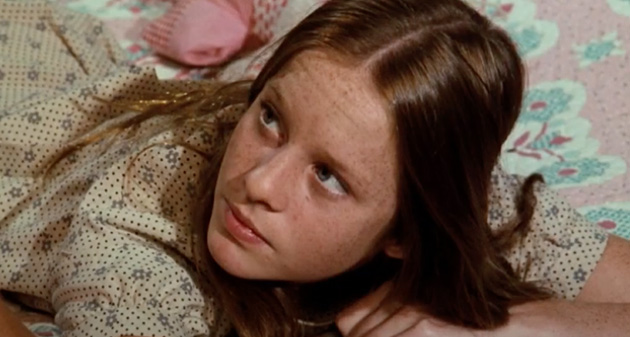 It requires a lot from a person to become an actor. Throughout history, we've seen all sorts of methods of striking it big in show business, including would-be actors standing outside of big production companies in the hope of getting recognized, and others studying their craft for several years, performing on smaller stages – often without a salary – in the hope of gaining the necessary contacts and experience.
A select lucky few just seem to be born to perform, which is often the case if you look at those performers that start their careers off while they're still in childhood.
Mary McDonough – The Waltons
For me, it's so impressive to see young children being in front of a camera, to see them able to play a character, showing their emotions and memorizing all those lines.
It's truly a gift that I appreciate.
From the outside, being a child actor seems like a dream job with zero troubles. However, throughout the 20th century we've seen several examples of famous child actors who ended up on a bad path in life after their time in the spotlight was done.
But just because the business sometimes can be cruel, it doesn't mean that the young actors themselves can't do anything to change it. One of whom who did is Mary Elizabeth McDonough. For 10 years, she captured the viewers' hearts as the lovely Erin on the 1970s show The Waltons.
But as the years on set went by, she realized that the business was somewhat of a disease. So what did she do following The Waltons? And what does she look like today?
This is her story.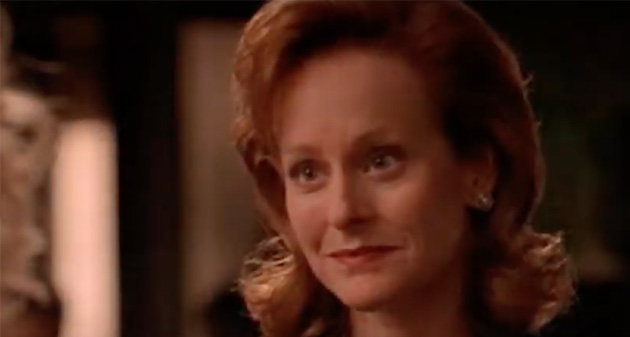 Mary Elizabeth McDonough was just 10 years old when she was casted on the 1970s show The Waltons.
Mary McDonough – childhood
She was born May 4, 1961 in Van Nuys, California, and grew up in the town of Northridge in San Fernando Valley. Mary was raised in a working-class family alongside her three siblings, but it didn't take long before she found her true passion in life: acting.
As for The Waltons, the audition process was long, chiefly because they "brought in every kid in California", as McDonough recalls. She went to the audition, where there were all these people she'd seen on TV. McDonough read a scene from The Waltons The Homecoming: A Christmas Story, and she landed the part as Erin Walton.
At that point, she didn't really know how she got the job. But it was real. 
"My dad said It was like buying your first ticket to the Irish Sweepstakes and winning," McDonough said.
Even at 10 years old, though, Hollywood soon started taking its toll on Mary.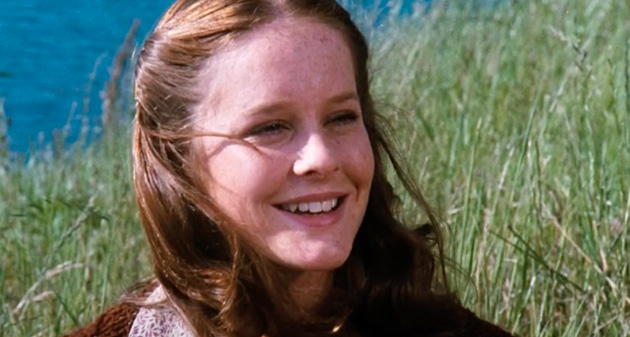 Speaking with Hallmark, Mary remembers a specific moment when someone on set told her that she got the part just because she looked a lot like Earl Hamner's sister (Earl played the role of "The Narrator").
Mary McDonough – The Waltons
"I was 10 years of age and horrified," she says. "I took it. Into my heart and thought 'oh no, all the other kids know how to do this I don't, there's something wrong with me'. It fed into my sense of trying to be perfect and I never told anybody."
The Waltons became like a full-time job for McDonough, who starred in a total of 208 episodes over 10 years. The series captured TV viewers' hearts all over the country and before long the actors were all household names. The Waltons was a wholesome series about a close-knit family living in Virginia during the Great Depression. Just a few years later, another series just like it would premiere, but we'll get to that in a second.
Mary played the role of the middle sister Erin. She admits she had an amazing time on set, but it was also a frightening place, and introduced her to plenty of pressure. Erin was supposed to be "the pretty one" of the sisters, which affected McDonough on a personal level as well.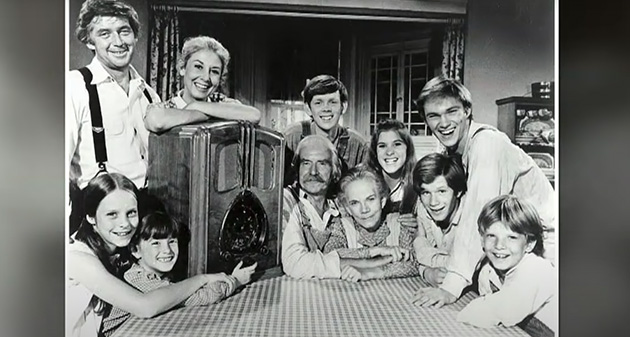 Being a child star was demanding, and since she went through puberty during the course of the series, transitioning into a woman at the same time was no easy feat.
The Waltons – television smash-hit
"So the message to me became this pressure to be perfect and to look perfect and to act perfect and to not make any mistakes, and that took its toll on me," McDonough told Oprah, as quoted by the Huffington Post.
"When I was 15 I had an ulcer, my hair started to fall out, I had these rashes on my head, and I remember my parents took me to the doctor. And the doctor said, 'Well, is she under any pressure?' And my parents said, 'No, she's the luckiest girl in the world — Are you kidding me?'"
The Waltons aired for the first time on September 14, 1972. During its nine year run, the popular show won two Golden Globe Awards, as well as an Emmy Award for Outstanding Drama Series.
In addition, several of its older cast members won individual Emmy's.
The show's creator, Earl Hamner, told the story of the Walton family in the novel Spencer's Mountain, which in 1963 was made into a film starring Henry Fonda. However, Warner Brothers owned the rights to the content, and when she show was going to become a reality, Hamner had to change the characters' names.
"There had been some Waltons in my family way back," Hamner said according to Fox. "Also, I though the name Walton sounded sturdy and Virginian and American."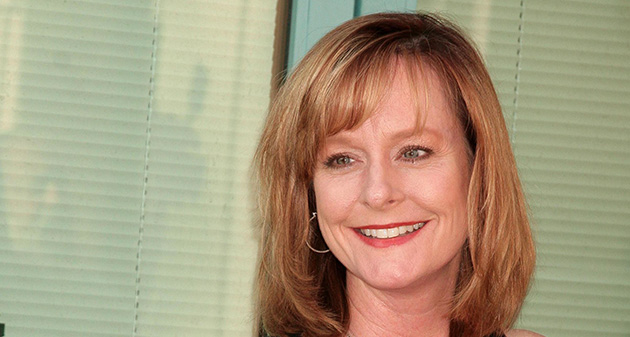 The location of the Waltons' house, barn and mill was filmed on the backlot at The Burbank Studios in Los Angeles, California. Post production, the set was destroyed, but 30 years later it was once again rebuilt to be used in several reunion specials. Still to this day, it remains on the Warner Brothers Lot in Burbank, California, and was actually used as the "Dragonfly Inn" on the popular series Gilmore Girls.
Before Little House on the Prairie
A few years after the premier of The Waltons, viewers got another show to sink their teeth into; one that became a major success. Little House on the Prairie had announced itself on the scene. Just as its predecessor, it starred a Depression-era mountain family, and soon became widely more popular.
Could that be a reason as to why The Waltons might be a little forgotten about these days? Well, the answer to that question is we simply don't know. But one thing is for certain: The Waltons will always have a special place in many viewers' hearts, and the show still reruns today.
According to McDonough, it was The Waltons that made Little House on the Prairie possible.
"We were about three years before Little House. At the time there were no family shows like it," she explained.
"The Waltons kind of paved the way for others to come on the air. We were a large family living in the depression and Little House was a small family living on a prairie. There are some similarities. They both have morals and lessons that they teach in their storylines. Having three generations living under the same roof is a little bit different. Their storekeeper had a kooky wife and so did ours. We both have similar fan bases also."
Mary McDonough delivered a wonderful performance as the middle child Erin. But, as mentioned earlier, the pressure of Hollywood left its mark. With her body beginning to change as she grew up, she felt ashamed on set.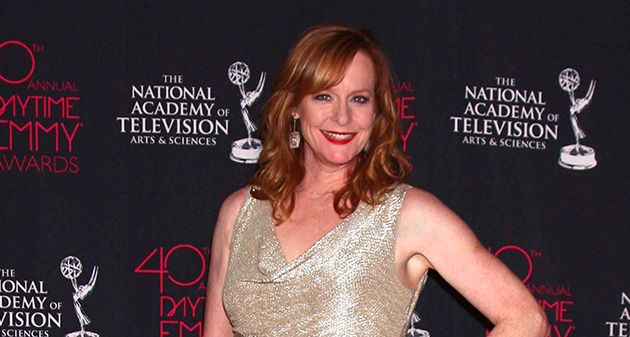 It was almost like staff on set didn't realize that she, just like any other young woman, was going through a special time in her life.
Body shaming
For Mary, it was a time of change, which didn't seem OK in the bizarre world of Hollywood.
"Well, do you think you could fit in the clothes from last season, or have you gained more weight?' And it hit me just like a knife in my heart," McDonough says. "And I wasn't fat; I was just maturing. And nobody said, 'Hey, you're normal. You're OK.'"
McDonough admitted that she would sometimes starve herself in order to lose weight for a certain episode. She did just that for one wherein she was set to wear a bathing suit.
Mary didn't feel good at all. Actor John Ritter was a guest star on several seasons, and he told her to start writing a journal. According to Mary, that saved her life.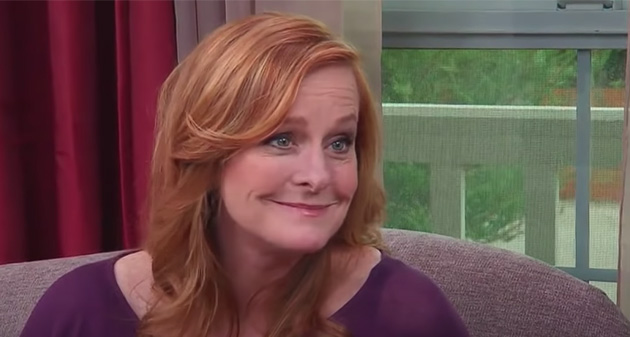 McDonough was able to address her body image issues through her journal, and soon started feeling better about herself. Following the ending of the show, however, it once again became clear to her that Hollywood wasn't a pleasant place where she could be who she wanted.
Breast implant surgery
At 20 years of age, McDonough was told that she wasn't "large enough" for other acting roles. She decided to get breast implants right after The Waltons, but it backfired.
"I would never have made such a stupid choice had I not already had self esteem issues and body image issues already in place," she said in an interview with Smashing Interviews.
Within 24 hours, a rash had broken out all over her back and chest. The doctors told her that it had to do with the bra, but the true cause wasn't that simple.
Soon, the rash spread all over McDonough's face and bridge of her nose. She was eventually diagnosed with Fibromyalgia and later the collagen disorder Sjogren's Syndrome.
"My hair fell out and I would be tired all of the time," she recalls. "Of course, everybody kept saying, 'Well you're crazy. You're depressed. Go to therapy!' So it was 10 years of being undiagnosed and finally I got to the point where I was in so much pain I couldn't even lift my daughter."
Mary McDonough married her first husband Rob Wickstrom in 1988, and four years later they welcomed their daughter, Sydnee. The couple later divorced in 1996.
Mary McDonough – today
As was the case for many child actors at the time, McDonough didn't earn big money on The Waltons. She had to start over when she grew up, and turned to working as a waitress and bartender.
Soon, though, she made her way back into the business.
Since then, McDonough has had smaller roles in several television series, Will & Grace, The Love Boat and ER, among others.
However, she now devotes most of her time to a much more important cause: being an activist for women's health. McDonough, now 59 years of age, has written books and worked as a life coach, as well as creating her own YouTube channel.
With her experience regarding body shaming and all that comes with it, she feels that it is important to bring these kinds of issues to the surface.
"I'm not alone and I never was alone, and none of us are," she told Oprah, as quoted by Huffington Post. "And now I can help people, and the reason I do almost everything I do is so that no one feels as alone and terrified as I did. And it's pretty rewarding."
Mary McDonough was just wonderful in The Waltons, and we are so proud that she decided to go her own way and is now helping others who experience similar problems to the ones she had.
Please, share this story on Facebook with family and friends in honor of The Waltons!