Melissa Morris was the first patient to appear on reality show My 600-lb-Life. At the time, she weighed over 600 pounds and doctors feared for her life.
Now, eight years later, Melissa has showed the world what determination can do. Her transformation is truly inspiring – just look how stunning she looks!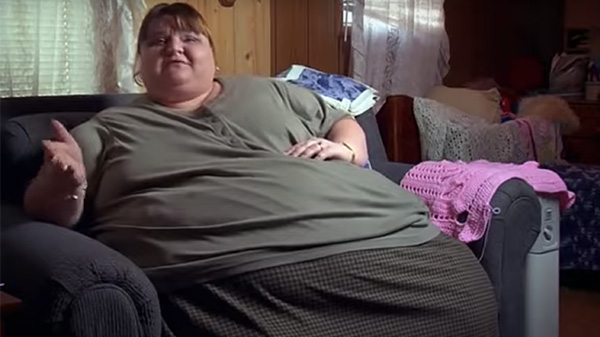 Losing weight is probably one of the hardest things there is. Once you get started, it can be easier to adjust to a new way of life that includes working out and eating healthy. But at the same time, it requires a lot of sacrifices, hard work and more than a few tears.
Reality show "My 600-lb-Life"
With this in mind, there aren't many people that inspire me more than those who are losing weight because they want a new lifestyle. Their determination really speaks to me, and allows me to believe that anything is possible if you're prepared to give your all to get it.
That's why I've loved watching My 600-lb-Life. The American reality series has aired since 2012, and in each episode we get to follow a year in the life of a morbidly obese person as they attempt to reduce their weight to a healthier level. In short, the struggle is real.
Thankfully, most of the patients who appear on the show actually succeed, which is truly inspirational.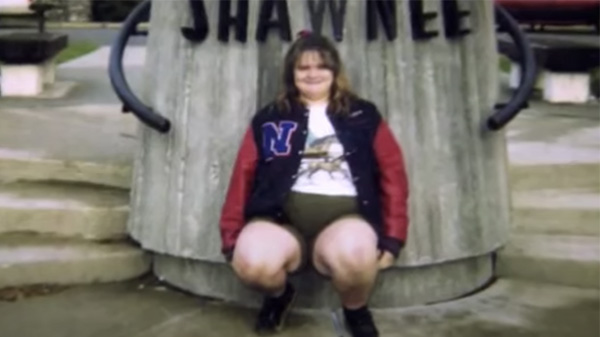 They manage to change their lives for the better, and many of them now inspire millions of people with their stories through social media, classes and lectures.
Melissa Morris – weight journey
Life after the show can, of course, be tough, since the cameras are off and you're left all by yourself. For My 600-lb-Life's first ever patient, Melissa Morris, that was exactly the case.
But now, eight years later, Melissa's shown the world that she can do anything. Her weight loss is just amazing!
Melissa Morris was the first person to ever appear on the reality show My 600-lb-Life.
The Livingston, Texas native's lifestyle was a far cry from healthy, and she used to binge-eat around the clock. At the same time, her beloved husband Chris had a hard time saying no to Melissa, which only made things worse. They'd met back in 1997, and while she ate, he took care of everything else.
It got the point where Melissa couldn't walk or undertake any normal activities. She weighed 653lbs at her heaviest, and her big dream of one day having children didn't seem possible.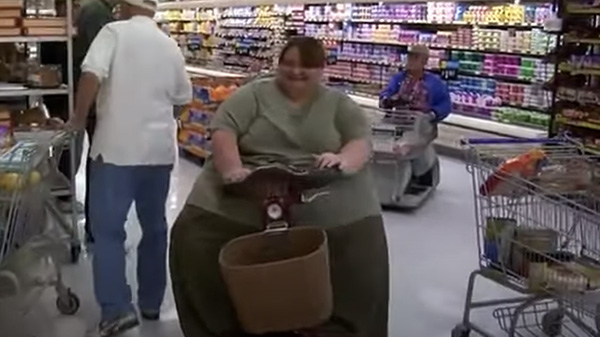 Melissa said that a doctor once told her she had only a two percent chance of getting pregnant.
"It's not like I set out to say 'Oh, I want to grow up to be the world's biggest lady, I want to be 700 pounds," she said.
"It just happened. For the longest time I talked myself into that I didn't have a weight problem. I was still walking. If I had a weight problem, I would not walk."
Weighed 645 pounds
Melissa had always been big. But once she became a teenager, she became bigger and only continued to further gain weight.
"She said 'I know I'm fat,," her mother Claudia Schackart recalled. "And I said: 'Melissa, it's not that. It's just hard for us to look at you and know that you can't life like this, you just can't do it'."
By the time she went to the doctor, she weighed 645 pounds. It was at that point Melissa broke down and realized she had to change something.
Her husband Chris was also concerned for his beloved wife. He was worried that she'd get sick and, in the end, that she'd pass away.
"I worry about coming home and finding her dead because her body killed her," Chris said.
"She's got her whole life ahead of her and I'm at the point where I'm ready to start a family and settle down. And with her being the size she is, we can't do that."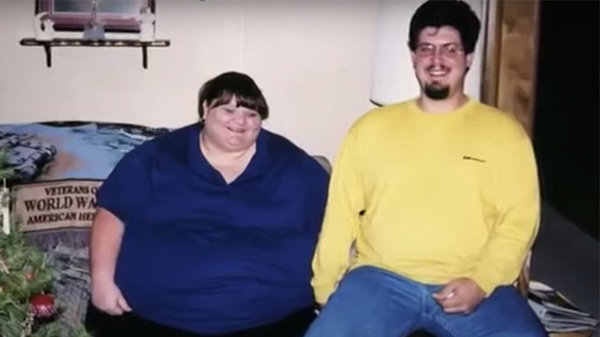 Melissa used to go to the grocery store with Chris, but she couldn't walk around. Instead, he loaded her electric wheelchair onto the back of their truck, and she'd drive around inside the store.
Melissa Morris – "My 600-lb-Life"
Prior to her being on the show, TLC showed up at the store one day. People were saying things to Melissa and remarking on her weight. Of course, no normal person would do this. But it broke Melissa, who started crying in the middle of the aisle.
"You can think what you want in your head, whisper what you want to somebody who's with you," she said.
"But to say that out loud is the worst. The only thing I want to do is just to fall into a deep hole and just never come up."
Melissa felt awful for what she'd done to herself. But for her, the worst part was what she put her husband Chris through, since she had to rely on him for everything.
Melissa started seeing doctors, with the first one saying that she had to lose at least 100 pounds before doing anything, because of the high risk associated with the procedures. Melissa was devastated, and in her depression she gave up. Nothing mattered anymore, and it took her a year to find a doctor who could help her.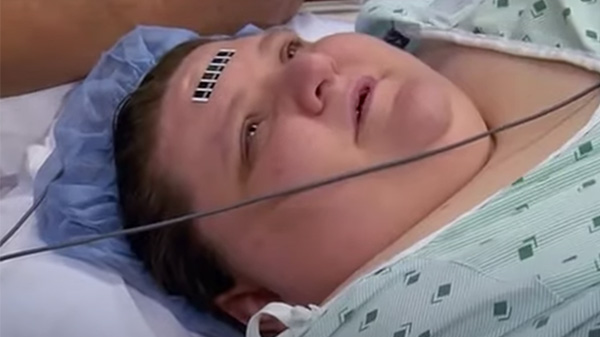 Melissa eventually went through with the surgery, though it wasn't risk free. Doctors said that there was a chance she could die on the surgery table, but Melissa didn't feel like she had a choice.
Meting Dr Nowzaradan – "Dr Now"
At 653lbs, Melissa Morris entered Dr Nowzaradan's – or "Dr Now's" – office in Houston, Texas.
Speaking with Houstonia Magazine, the doctor said that he didn't make any money performing the surgeries on patients featured on My 600-lb-Life. Instead he wanted to focus on giving people a second chance in life.
"Looking at the moral obligation that we've got, you see somebody who has no life who could have a life," he said. "We don't need to be rich. We do make a living, but we don't need to worry about making a living out of every patient we see."
His motivation behind helping people is real. They should have a healthy and productive life, instead of eating their lives away.
"I never let the camera change my behavior toward any patient," Dr Nowzaradan explained. "I do exactly the same thing if the camera is there or not."
It was her first surgery in her entire life. Dr Now said that she'd feel great a year from the time she went through with it, and the bypass surgery was a success.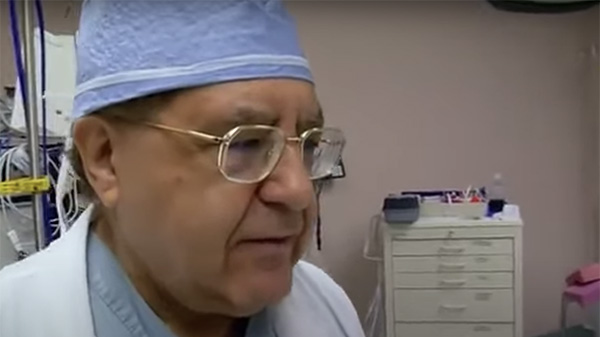 Melissa Morris listened to Dr Now and immediately started adjusting her new body with a fresh diet and healthy lifestyle. Following the gastric bypass surgery that would help her weight loss, she ate a low-carb diet, exercised regularly and before long she could see some great results.
New diet and exercise
She dropped in weight and even went had excess skin removal surgery. She started her journey on My-600-lb Life in 2012. Seven years later, when she and Dr Nowzaradan's program was finished, Melissa Morris had lost an astounding 447 pounds. In 2019, she weighed just 206 pounds.
So what happened to Melissa following the show's ending?
Melissa Morris's biggest dream was to have children. Sure enough, her dream would come true. She was fortunate enough to give birth to her and Chris's first child, and today she has three children, Allona, Elijah and Austin.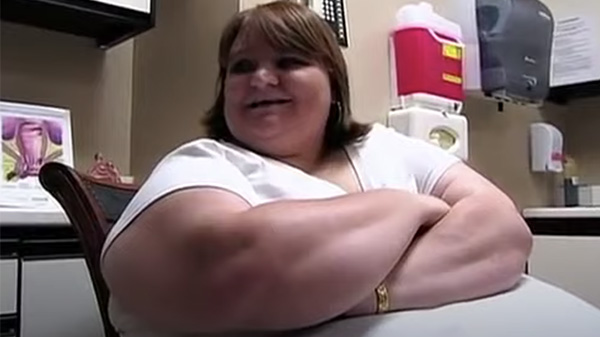 However, keeping her weight down following her pregnancies wasn't the easiest thing to do. She gained about 100 pounds following her first pregnancy, and after the following two, her weight got up to about 275 pounds.
But looking at pictures of her today, she looks amazing!
Melissa Morris – transformation
Melissa's journey is an incredible one, especially considering the hardships she had to endure in the fight to save her life.
She pressed on and made herself a family, fulfilling her dream of having children. Via her blog, she now wants to inspire others to do the things she did.
I LOVE helping people on the path in life I find myself telling people all the time you can either stay where you're at or you can go where you want to be the choice is yours," she wrote in 2016. "The first step is ALWAYS scary, always hard, and ALWAYS worth it. I also tell them have Faith. I don't know how many times during my journey I would say to anyone who would ask or to my Mom I have Faith when I have nothing at all I have faith.You have made the first step coming here, calling your doctor that is the first step now you need to know".
She continued:
"I have faith in you, when you don't have faith in yourself I have faith in you. When you are ready to throw in the towel I have faith in you, I know it is hard to believe that someone you may have never met in your life has faith in you but I do," Melissa writes. "I know what it is like to want to quit, or you are crying because it is harder than you thought it is going to be. They did not show you all the break downs I had all the fights I had with myself over food, over the hate I had for myself because of what I did to me and my family."
In 2018, Melissa Morris featured on the My–600–lb Life: Where Are They Now? She explained that she and Chris had gotten divorced. This made it hard for her to keep her weight in check.
Melissa Morris – family
At the same time, the divorce was a relief for her.
"'That's sad to say," Melissa said."'I thought I was holding on for my kids, but it made it painful for all of us. Divorce is a hard thing to go through."
Now, she's raising her three children by herself. Via Instagram, people from around the world can follow their lives.
"Everything I do now is because of them, and one of my biggest fears is passing on my bad habits that led me to being 600 pounds," she said. "But if I teach them anything, it's to never end up like I was."
Melissa wants her children to exercise every day. At the same time, she's still experiences struggles with her own weight, but doesn't give in to the temptation for fast food or snacks.
Melissa Morris – today
In November, Melissa posted a picture honoring Dr. Nowzaradan for changing her life.
"Yesterday was my favorite day and I missed it! November 17, 2005 the first visit I ever had with Dr Nowzaradan it was an eight hour visit with the promise I would have kids," she wrote. "Here we are 15 years late and my kids believe he is the coolest man on the planet. Thank you Doc for giving me everything I ever wanted. So much love."
Melissa's journey towards a healthier life is just one of many stories that are worth mentioning and honoring. Anything is possible if you want it enough – and fighting on and never giving up can do incredible things.
Melissa went from being obese, not being able to even go grocery shopping, to having a wonderful family of three kids. Her story is worth spreading all over the world for people to be inspired by. Hopefully, she can help people to have a better life!
Please, share this story with friends and Family on Facebook to honor this incredible woman!