Prince Harry has flown to the UK in order to attend Prince Philip's funeral. It's been a couple of shattering weeks for Harry since the Oprah Winfrey interview earlier this year. And one thing that seams to have gotten worse is his relationship with brother William.
However, before saying their final goodbyes to Philip, the two brother's reportedly have tried patching things together, at least for the funeral, Saturday. And now, Harry is said to have reached out to his brother amongst other family members.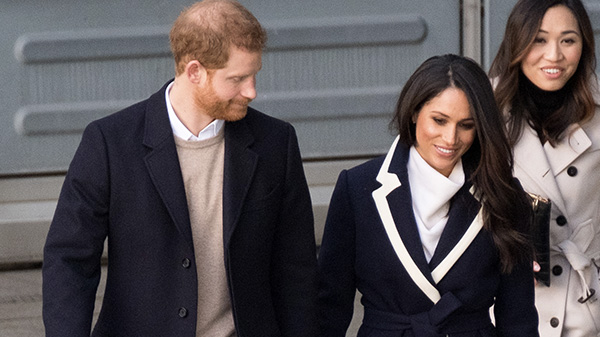 The hot topic surrounding the British royal family is, strangely, not Prince Philip just days before his funeral. It's been Harry, who's now back in the UK for the first time since the Oprah interview. It will be the first time he's meeting his brother William in a while, and one could easily say that their relationship isn't at its best.
Harry – relationship with William
Even though his relationship with especially his brother William hasn't been good, now is not the time for fighting. All members of the royal family are on board with the fact that now is the time to show Philip respect, and honor and mourn him in the way that he deserves.
"There has been so much bad blood but everyone is hoping that, perhaps, this will mark the beginning of a reconciliation."
Even though the funeral itself is a very sad moment, the timing of Harry meeting his family again couldn't be better. This, according to royal expert and author Penny Junior.
"My hope is that if something good can come out of the Duke's death it will be that it brings the family together. But clearly there is a lot of hurt there on all sides, and I imagine they will all be feeling apprehensive about seeing one another again," she said.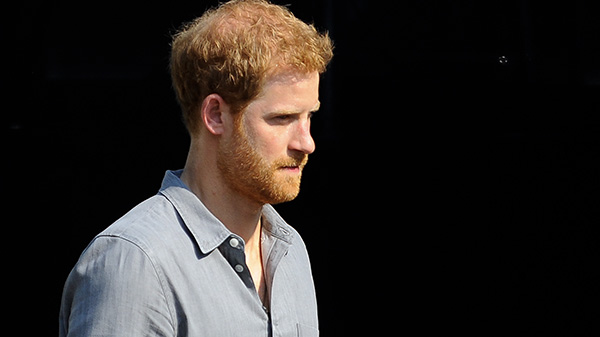 "With luck, their desire to support the Queen and pull together for her sake, which I am sure is what the Duke would have wanted, will win the day."
Will be separated at funeral
Sources told the Daily Mail that Harry and William was going to walk shoulder-to-shoulder behind Philip's coffin at the funeral, Saturday. However, that won't happen.
According to several news outlets, Queen Elizabeth has has ordered Prince Harry and Prince William to be separated in the funeral procession behind Philip's coffin. Instead, they will be separated by their cousin Peter Phillips, who will be stand in the middle.
According to the Mirror, the Queen has decided on "each and every detail" surrounding her husband's funeral. She's insisted that nothing will "detract from what the day is about, commemorating the extraordinary life of her husband."
Harry and William walked shoulder-to-shoulder when they were 15 respectively 13 years of age, as they attended the funeral of their beloved mother Diana.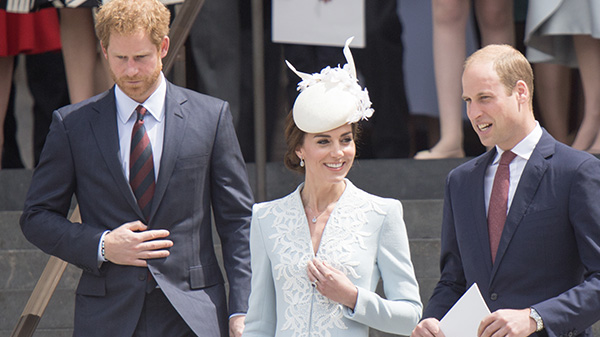 So why will Peter Phillips be the one walking in the middle of them for Philip's funeral? Well, Philips was crucial to both Harry and William when their mother passed away.
"Incredibly good with the boys"
And according to royal biographer Hugo Vickers, he might have been chosen intentionally, to help his two younger cousins find a way to make their relationship work.
"Peter Philips was incredibly good with the boys when Diana died, so I think it will be very good for them," he told the Daily Mail.
"Sometimes I think that when people behave very well in public, which I think they will do, they find it easier to behave better in private. Prince Philip and the Queen were conciliators all their life so I'm sure that is what he would have wanted."
Harry arrived in the UK earlier this week. Since arriving, he's been in quarantine at the Nottingham Cottage, located only minutes away from his brother William's house.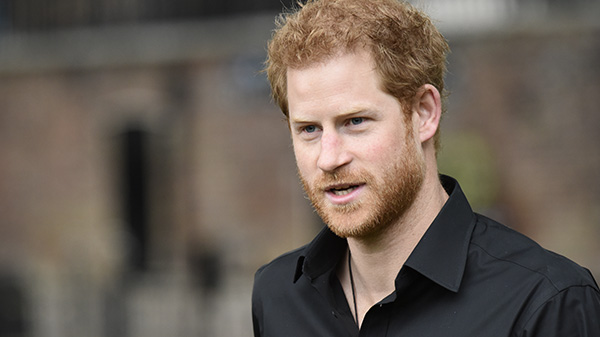 He will be able to leave his quarantine after 5 days rather than the 10 days he usually needs. Therefore he will be able to attend his grandfather's funeral. Official guidelines state that those coming in from outside the UK can leave isolation "on compassionate grounds", according to Yahoo.
Harry given another chance by William
The Queen will be able to meet her grandchild Harry after several months a part. Meghan Markle will not attend the funeral as she prepares to give birth to the couple's second child. However, some argue that there are a whole different reason why she's not in attendance.
The two brothers seams to be ready to try and make their relationship work. Earlier in April, William was willing to give his brother a second chance to repair it all. And, to prove that he's loyal to the royal family.
According to US Weekly's Christina Garibaldi, he's willing to give Harry one more chance.
"William thinks Harry chose fame over family," Garibaldi said as quoted by Express.
"A source tells us that 'William feels that Harry has got too big for his boots since moving to California and that success and Hollywood has gone to his head."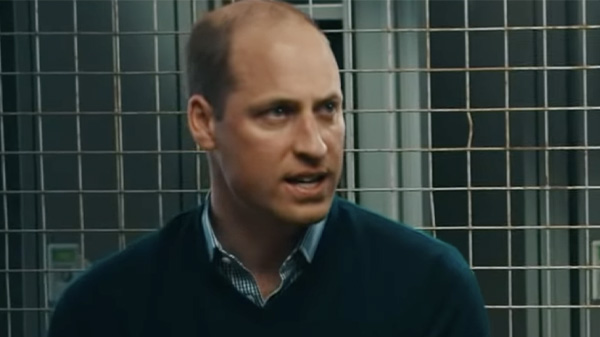 She added: "He's already accused him of putting fame over family after the big interview but is willing to give Harry one last chance to prove his loyalty to his family."
Harry reaches out to brother
Earlier in March, the Queen reached out to Harry to try and help in rebuilding their relationship. And just days before the funeral, Harry is said to have reached out to family members himself.
According to Mirror, Harry have called his father, his brother and cousins Princess Beatrice and Princess Eugenie after arriving from California on Sunday. A source told the news outlet that the they now try to put aside all tensions and issues between. All focus is on honoring Prince Philip for the funeral.
"Despite everything that has gone on and the wounds are still pretty raw, everyone is hoping any disputes will be parked for another day," the source told Mirror.
"This is about giving the Duke the send off he deserves surrounded by his family."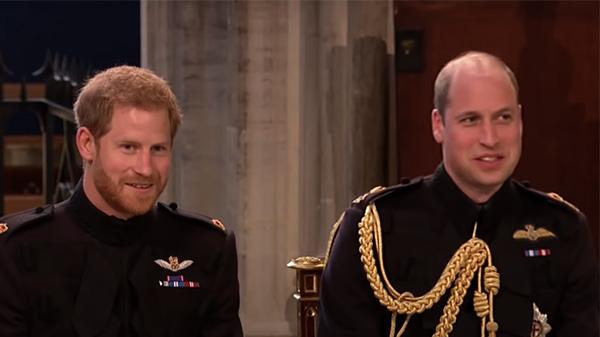 Harry was said to have reached out to Princess Eugenie. And actually, she seams to be a very important person in helping him and his brother get along.
Close friend with Princess Eugenie
Eugenie lives at Frogmore Cottage with her husband Jack Brooksbank. That's also the place Harry decided to stay during his short return to the UK.
And it doesn't seam like a coincidence that Harry decided to stay there. Eugenie is said to be "a closed confidante" to both William and Harry. Also, the Princess has always had the "most natural connections" to Harry.
"Like Harry, Eugenie is loyal, honest and great fun", royal commentators Omid Scobie and Carolyn Durand wrote in the Sussex biography Finding Freedom, as quoted by the Daily Star.
"The two had many nights out together in London, sneaking into back entrances of clubs, such as Mahiki, where Jack once was manager, or Tonteria, where in one of the VIP cave areas they downed shots from Mexican skull-shaped glasses and a giant frozen margarita (with multiple straws)."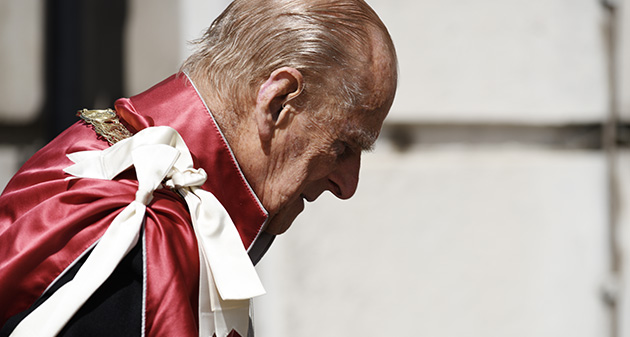 The funeral for Prince Philip has actually been planned for many years. However, due to the Covid-19 pandemic, it will be a lot smaller than earlier planned. Only a small group of royal will be attending the funeral Saturday. It's held at the St George's Chapel in Windsor.
Prince Philip – details for funeral
The Evening Standard reports that Queen Elizabeth had the very difficult task of deciding who should attend the service in honour of her beloved husband. Originally, over 800 guests were planned to attend when plans were made long ago.
All of the Queen's four children and their spouses – the Prince of Wales and the Duchess of Cornwall, the Princess Royal and Vice Admiral Sir Timothy Laurence, the Duke of York, and the Earl and Countess of Wessex – will be attending the funeral, accompanied by their 10 grandchildren, as well as the Duchess of Cambridge, Kate Middleton – a future Queen.
Buckingham Palace has announced details of the funeral, which will be held on April 17. At three o'clock, the funeral service will begin with a national minute of silence.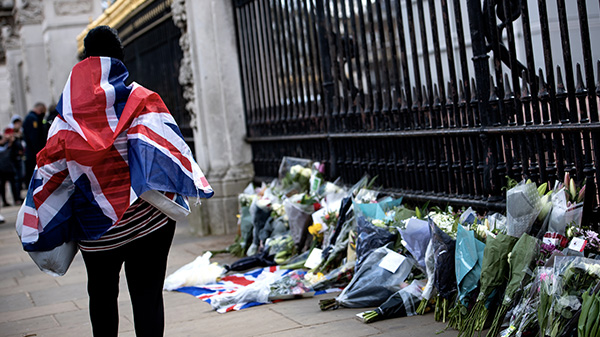 At the royal funeral of Prince Philip, everyone was going to wear their military uniforms at first look. However, that created kind of a problem for Harry.
Won't be wearing military uniform
Not only will it be the first time Harry's meeting his family in a while. Also, it's the first time he'll attend a ceremonial event since he was stripped of his royal titles. It happened after he and Meghan left their senior roles.
This actually could mean a huge significant different between him and his father and brother for the funeral.
Harry won't be able to wear a military uniform at the funeral, according to the Mirror. Why? Since Harry no longer is Captain General of the Marines, a title he got after his grandfather in 2017.
It has been rumored that this might mean that Harry and Prince Andrew would be the only ones not to wear a military uniform. Instead, he would have to settle for a "basic" suit.
Having a specific type of clothing is not on Harry's mind right now however. All he's focused on is helping his grandmother the Queen honoring his grandfather.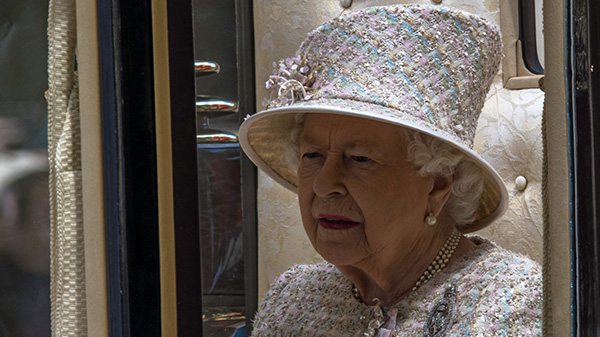 "Prince William and Prince Harry know it is not about them on Saturday—it is about honoring their grandfather's memory and supporting their grandmother. I would be extremely surprised if that wasn't front and centre of both their minds. They will be keen to spend time together as a family, in the same time zone for once," a source told The Telegraph as quoted by the Daily Mail.
The Queen's decision
Just days before the funeral, new information from Buckingham Palace has made its way to the British tabloids. The Daily Mail and Sky reports that Queen Elizabeth has done a U-turn.
According to reports, she's decided that all royals should wear suits. The reason? To show the rest of the world that they are together as a united family front.
There's been concerns within the royal family that it would look strange if family members were dressed in separate ways. And the Queen wanted to spare Harry from being humiliated.
'There was the risk of real embarrassment," a source told the Daily Mail.
At the same time, The Sun reports that all senior male royals will wear a suit and tie.
"It's the most eloquent solution to the problem," a military source said.
We really hope that Prince Philip's funeral will be a wonderful moment for everyone to say goodbye. Rest in peace, Philip, you will be dearly missed.
Please, share this article with friends and family on Facebook to honor Prince Philip!