We all feel the loss of a loved on differently, but the connecting theme that runs through every period of grief we all suffer is that it's never easy.
Processing and dealing with the passing of a loved one or dear friend takes time – sometimes, we're simply never the people we were before we lost them.
Spare a thought, then, for legendary singer Rod Stewart, who recently announced the passing of his brother, Bob, just months after the death of another brother, Don.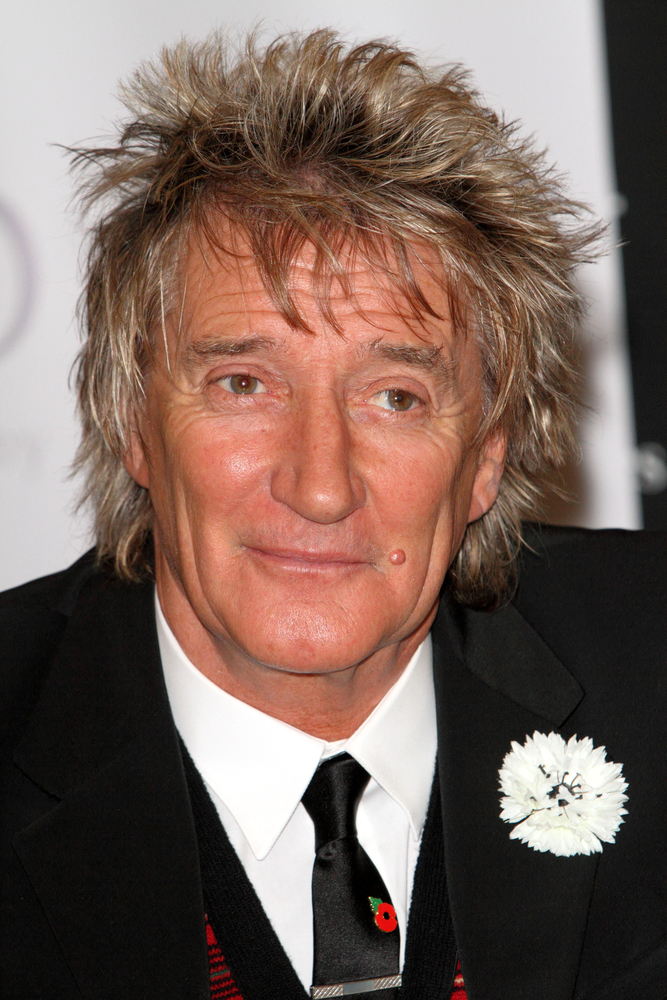 On November 30th last year, Rod Stewart took to Instagram to share the unfortunate news, explaining that Bob had passed away the night before.
The Young Turks singer went on to state his hope that Bob and Don – who passed away within months – were playing football together in the sky.
The legendary British rock and pop singer issued a heartbreaking statement wherein he described the two deaths as having left him without his two best friends.
"It's with great sadness that I announce the loss of my brother Bob last night, who joins my brother Don on the great football pitch in the sky."
"I've lost two of my best mates in the space of two months. RIP Don and Bob 'irreplaceable buddies' Sir Rod Stewart."
Back in September 2022, Rod uploaded a similar post after his older brother Don's passing, one that included a photo of a crown on a black background.
Don was 94 when he died.
Back in January 2019, Rod attended an event to celebrate his sister, Mary Cady, turning 90. There, he paid tribute to her and the now-late Don, describing them as being invaluable help on his road to success.
READ MORE
He said at the time: "I've got to tell you, these guys were instrumental in supporting me, helping me get into music and just being there for me."
All told, Rod had four siblings growing up, though only Mary is still alive now after recent Bob's death. In his book, "Rod: The Autobiography", Stewart shared how his other sister, Peggy, had been "taken too soon".
As for his relationship with his sister and brothers, he the Scottish-born star said: "These guys have just been [expletive] brilliant throughout my life."
The 78-year-old Rod Stewart is still touring and will soon travel to Florida to perform. He has always praised his brothers for supporting him – so 2023 will be a challenging year for Rod.
"I've got to tell you, these guys were instrumental in supporting me, helping me get into music, and just being there for me," he told The Sun in 2019 and added:
"Whether it was football or washing my dirty underpants, I can't speak highly enough about these guys."
Rod himself has also struggled with health issues multiple times. He was diagnosed with thyroid cancer in 2000, and the disease almost ruined the voice that turned him into a worldwide star.
"It was a terrible shock. I mean, I just went into total silence for a few days," Rod told ABC at the time.
He underwent surgery and pulled through, but the cancer battle would affect his life in many ways. For example, he had to re-learn how to sing.
"No chemotherapy was required – which, in turn, meant there was no risk that I'd lose my hair," he later wrote in his autobiography:
"And let's face it: if we're ranking threats to the survival of my career, losing my hair would be second only to losing my voice."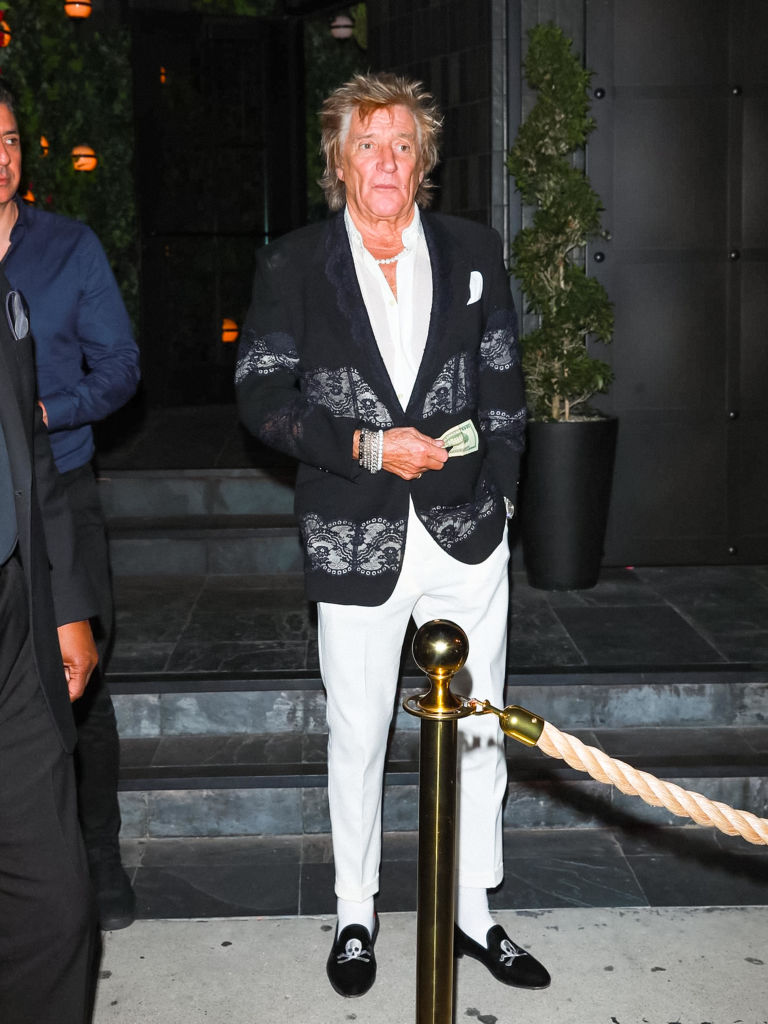 In 2019, the legendary rock star once again shocked his fans when he shared that he'd been battling prostate cancer – in secret. Rod learned he had the disease in February 2016 during a routine checkup.
The singer decided to speak up at a fundraising event for the Prostate Project and European Tour Foundation in Surrey, England.
"No one knows this, but I thought this was about time I told everybody," Stewart said, according to CNN. "I'm in the clear, now, simply because I caught it early. I have so many tests."
Fortunately, the singer reportedly received the all-clear the same year.
In addition to sharing his news, he encouraged others to get checked for the fourth most common cancer, according to the World Cancer Research Fund.
"Guys, you've got to really go to the doctor. Finger up the bum, no harm done."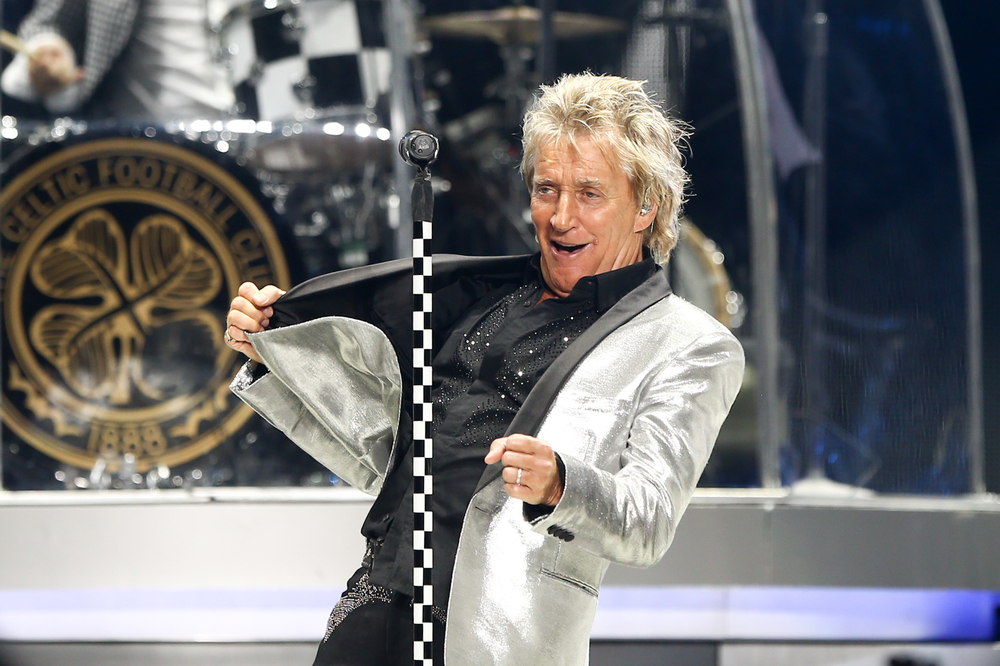 My heart goes out to Rod Stewart at this most difficult time. Losing a family member is always heartbreaking, always immeasurably painful, but to lose two in the space of such a short time … it leaves me without words.
Please share this article on Facebook if you want to send your love and support in Rod's direction.